If you've been true DutchReview fans, then you've probably seen our weather forecast for this weekend. It's not looking too bad – especially on the Sunday. So we have been kind enough to provide you with 5 great things to be getting on with this weekend. Here goes:
1. Visit a castle
You may have seen our great article listing 7 (and a half) breathtaking castles. Well, have you been to any of them? Because I could bet that you haven't been to them all. Well now is the perfect opportunity to explore a castle near you and learn a little bit about the history.
2. Go to Hap Stap Festival
After some delicious grub and you just aren't sure where to go? Well Hap Stap food festival in Tilburg starts this weekend. It's free entry and there is tons and tons of delicious food to choose from. So it's perfect to take a group of friends who all have different tastes. Plus, there's even a bit of entertainment to get the evening going. Click here to see our event listing for it.
3. Go to Leiden Courtyard Festival
This year it's the 10th year that the Leiden Courtyard Concert has been taking place – so it's going to be a big one. It starts this weekend, with concerts happening all over Leiden. What's better than standing in the sun, listening to some jazz, in a beautiful courtyard? So maybe this is an event for you this weekend! Click here to see our event listing for it.
4. Go boating
If you've read our weather forecast, you'll know that Sunday is a lovely day. Not too hot and not too cold – so this is the perfect day to get on your boat and go for a jolly down the canals! Grab the nearest dog and some beers and have a perfectly chilled day. You could even just take a normal boat tour. Just don't forget to take some rolls and Filet Americain!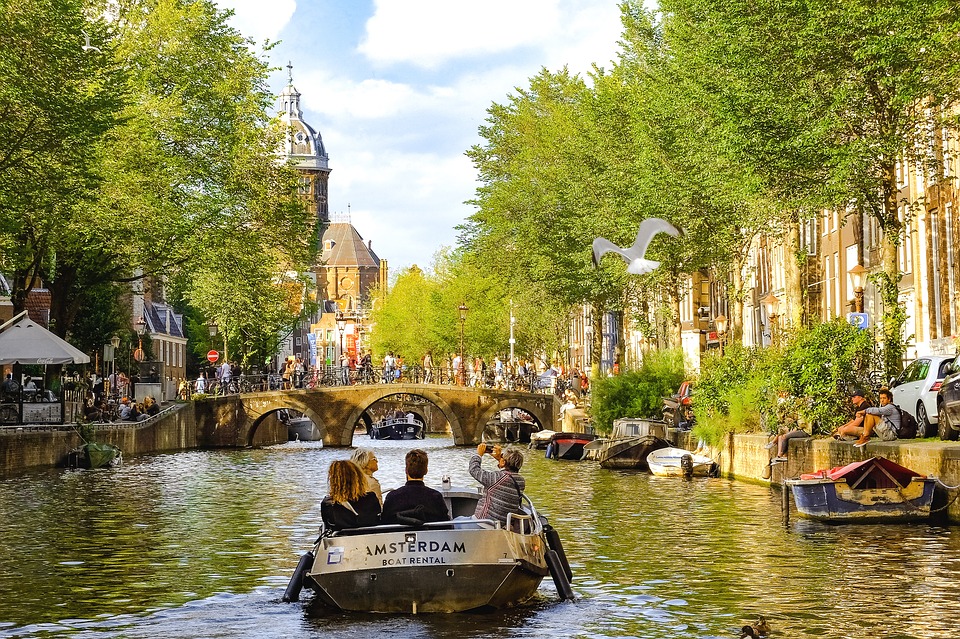 5. Watch the Royal Wedding
It's the British Royal Wedding this Saturday! If you're a Brit, or just a person who loves a good wedding, then switch over to BBC to witness a very historical day. If you're not at all bothered, then just pretend you are and it gives you an excuse to party. 😉
Will you be partaking in any of these? Throw some more ideas at us in the comments! And don't forget to follow our DutchReview Facebook group too.