Want some free things to do in September in the Netherlands? Are you depressed that the summer is nearly over? Or maybe all of those summer festivals and beers on the beach in this gorgeous weather has bled you dry of money?
Never fear, loyal DutchReviewers! Not only is September due to be a sunny month, but there are plenty of free events for you to attend too. If a beautiful mish-mash of cultures, kiting, boating, cheese and the royal family is your thing, then you're in luck.
There's no need to cry about how summer is basically over because here are 6 amazing free things to do in September in the Netherlands!
#1 Embassy Festival
When: Friday 6th 2019 – Saturday 7th September 2019
Where: Lange Voorhout in The Hague.
Are you lusting to travel to other countries? Why not bring the other countries to you?! Set against the illustrious backdrop of the supremely international city Den Haag is the annual Embassy Festival. This two-day event brings together over 70 different countries for a gathering of tantalising food, a myriad of music, and traditional dance.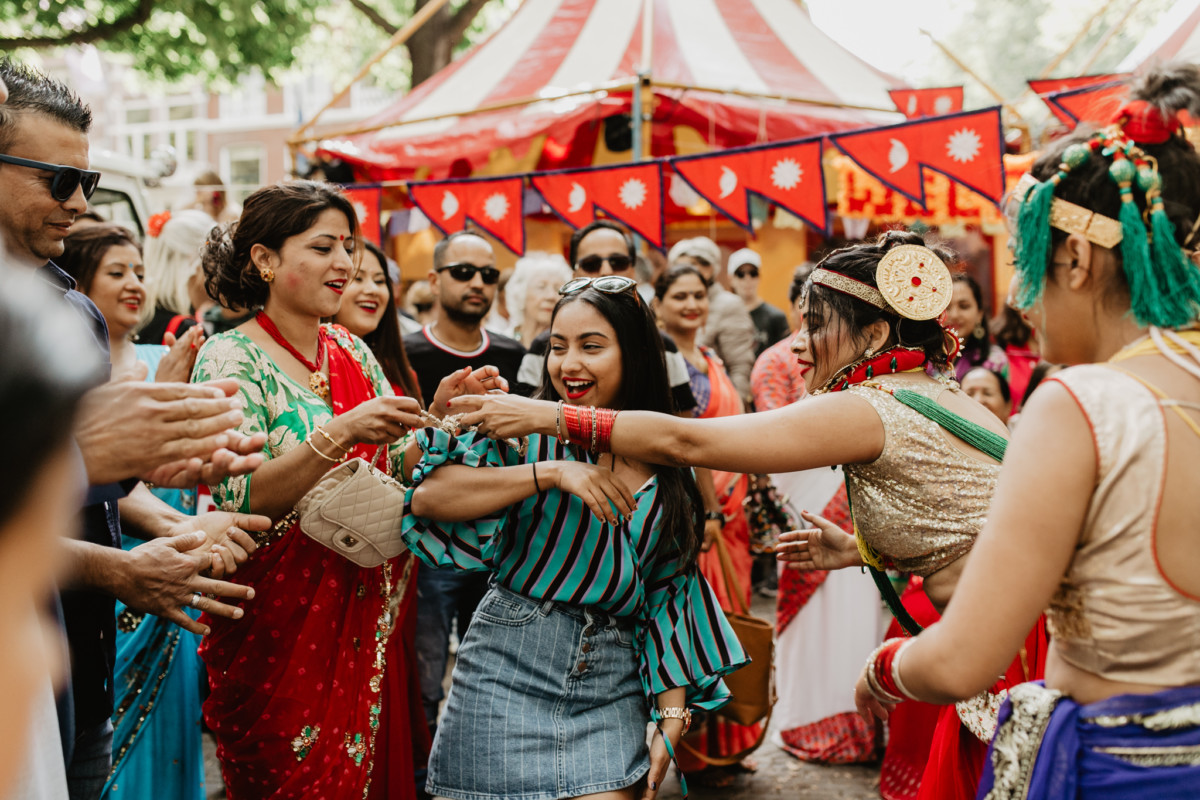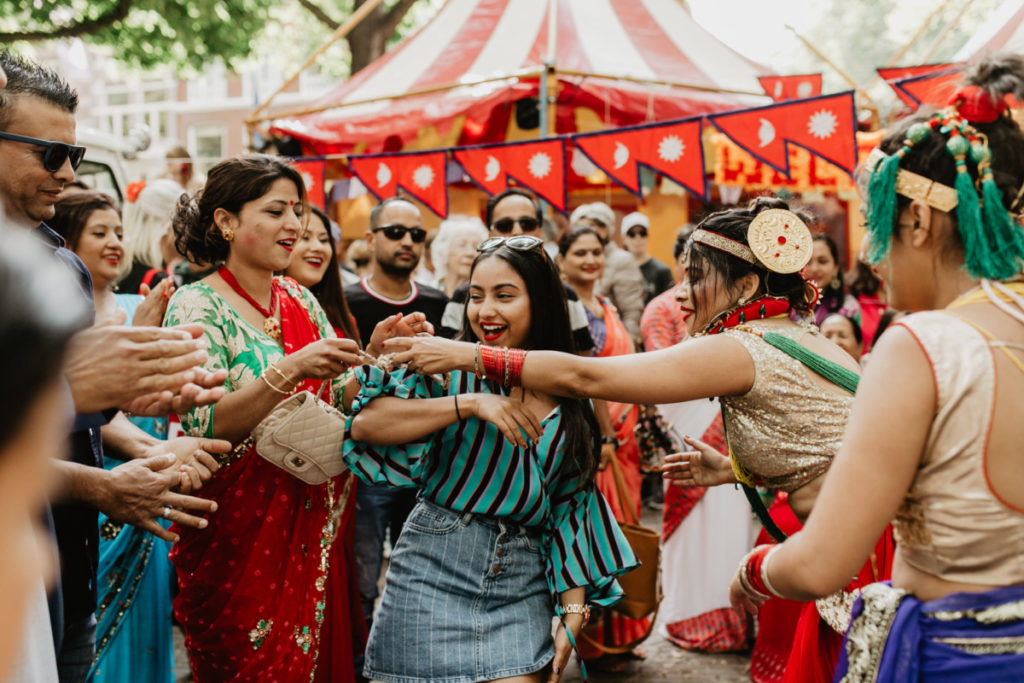 Almost 60,000 people attended the free festival last year, tickling their tastebuds from food from across the globe, being caught up in South African dance parties, and browsing the international market.
Even better? It's kid friendly? If you're ready to take the plunge into this sea of culture and unity and head out on a cultural exploration, then take a look at their full program to plan your day.
#2 International Kite Festival Scheveningen
When: Saturday 28th 2019 – Sunday 29th September 2019
Where: Scheveningen Beach
The International Kite Festival in Scheveningen is back for its 41st year! If you know Dutch beaches well (or the Netherlands in general), then you'll know that there is no shortage of wind. Therefore, this is the perfect location to see some incredible kites floating around the shore.
Kite enthusiasts and kite builders will literally gather from all corners of the earth to showcase their work and you will see a variety of different cool shapes and colours. Some of them will be some of the biggest kites ever flown in the world. You then have the opportunity to attend kite workshops.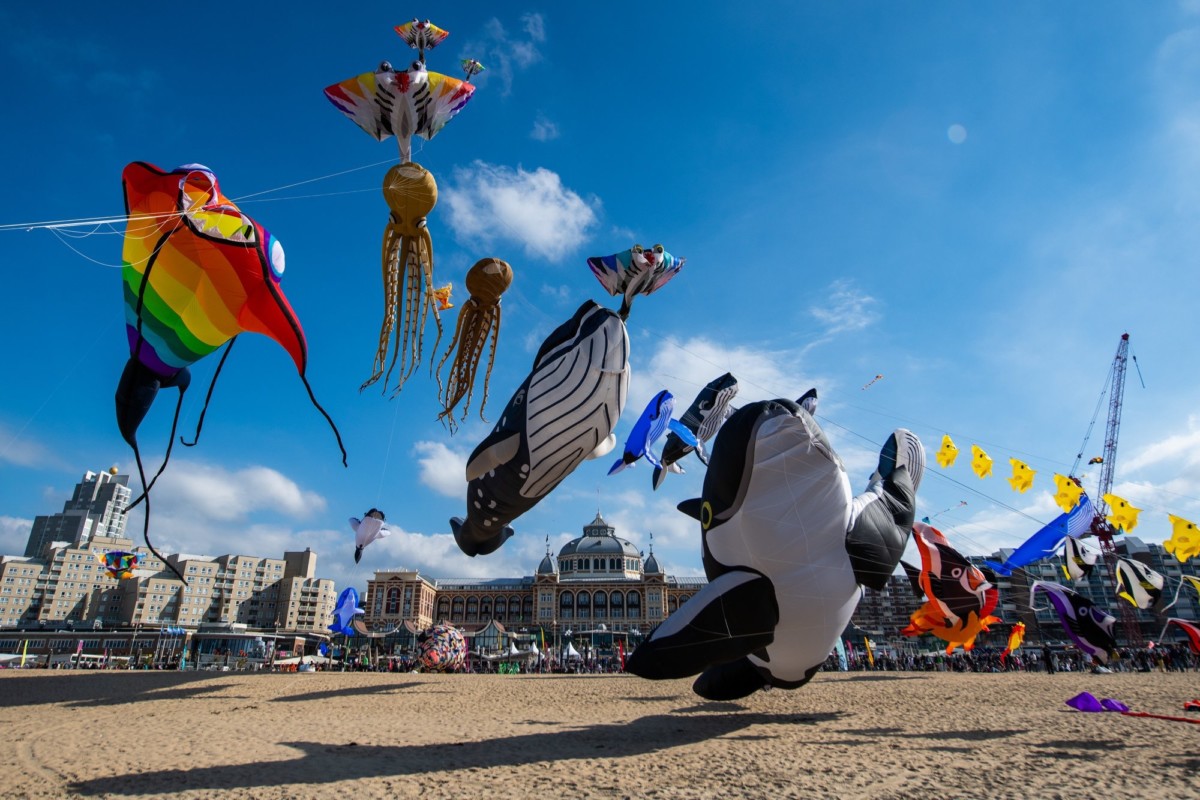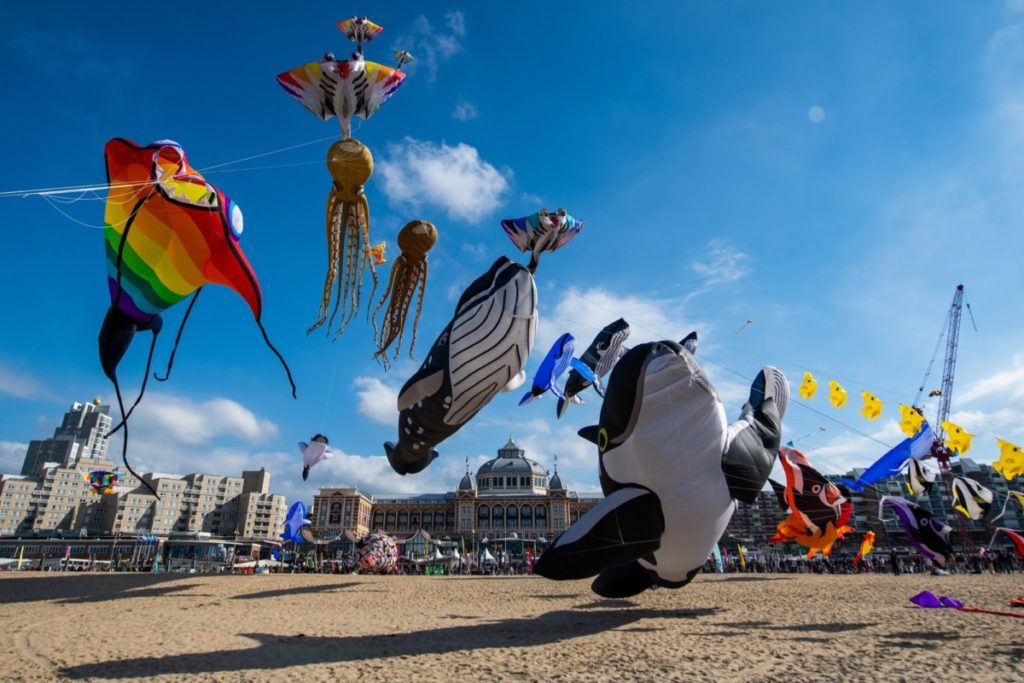 At night, there is a light show, so it's literally a whole day of this incredible free event. Don't be fooled though, it's not a kids event and we won't judge you for going. 😉 It's a perfect event for young and old. See you there!
This years themes: Top sports, history, nature, culture, science, art, technology and science fiction.
#3 See the King at Prinsjesdag
When: Tuesday 17th September 2019
Where: Between the Noordeinde Palace to the Ridderzaa
Prince's Day is held every year on the 3rd Tuesday of September. This is the day where the King conducts his speech about what the government policy will be for the next year. It's definitely one of the most important days for Dutch politics (apart from election day of course). In order to conduct his speech, the King rides in his Golden/Glass Carriage, from the Noordeinde Palace to the Ridderzaal and then back again.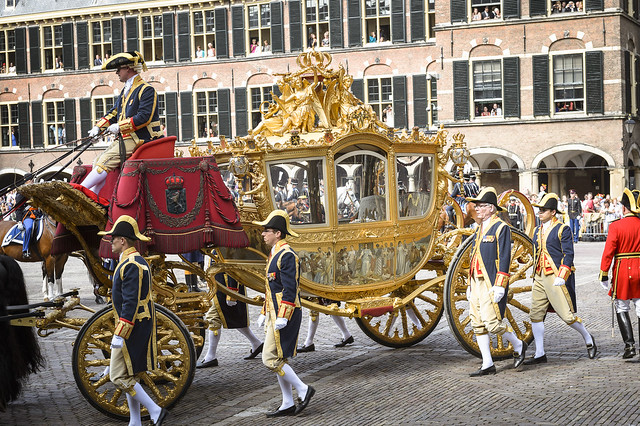 For anybody who loves a royal visit, this is the perfect opportunity for you to see the Golden/Glass Carriage. People gather at the palace and all along the whole route in order to see this amazing ceremonious occasion. It's well worth a watch!
#4 World Port Days
When: Friday 6th September 2019 — Sunday 8th September 2019
Where: Rotterdam – Maas River
Rotterdam doesn't take celebrating being the biggest port in the whole of Europe lightly. Annually, in the first weekend of September, Rotterdam celebrates its port over a whole weekend. During this weekend members of the public can see for themselves how the port runs, with behind-the-scenes tours and activities. These include excursions, seminars, demonstrations and naval activities.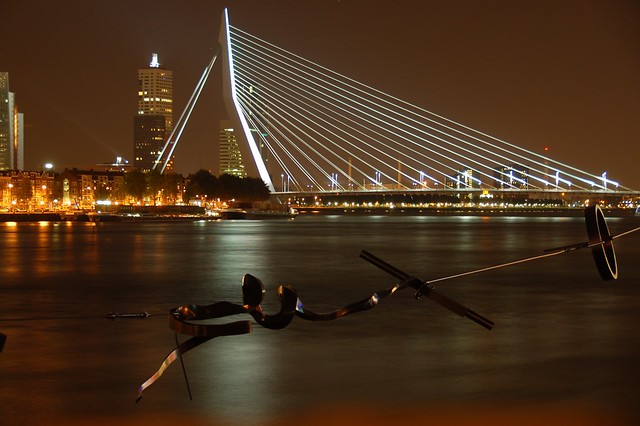 There are also shows and performances along with a spectacular firework display and then a DJ on the Saturday night. So be sure to attend this celebration, as it's going to be a big one!
#5 Heritage Days (Open Monumentendag)
When:  – Sunday 15th September 2019
Where: All over the Netherlands!
Heritage days are celebrated all over Europe, but for the Netherlands, which is jam-packed with amazing historical sites, it's an incredible weekend for us all. Around 4,000 historical buildings open up to the public during this period. There will be different activities, guided tours, music and more. Best of all, during this period, you are free to enter – so you can learn so much about the Netherlands and Dutch heritage, free of charge!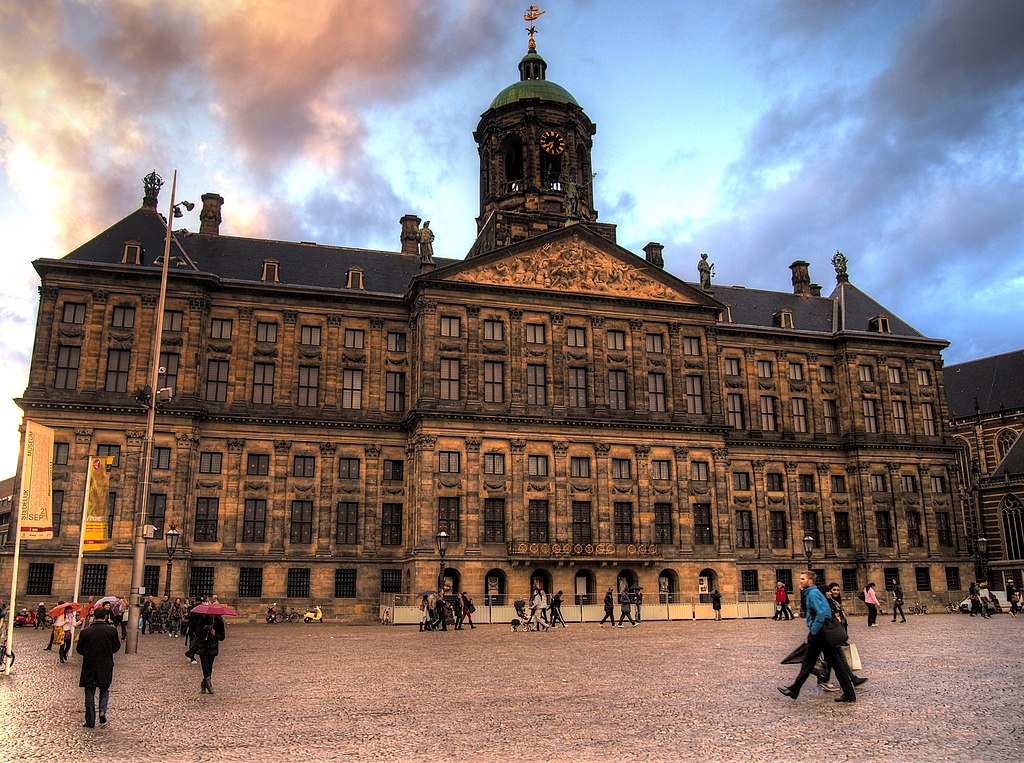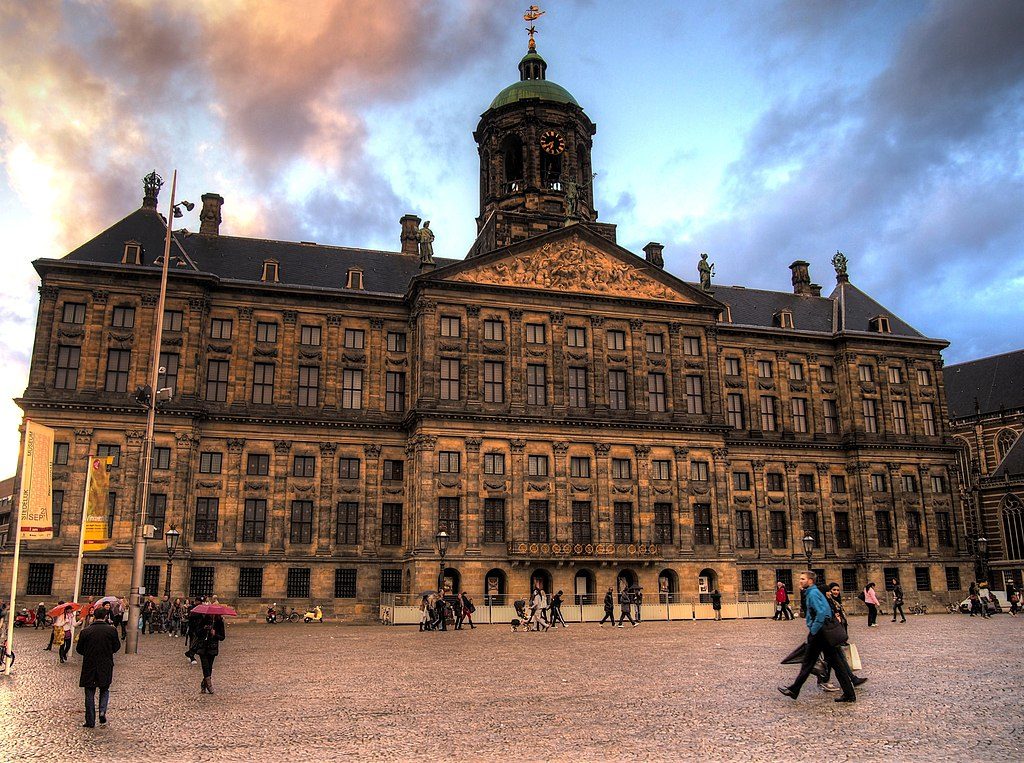 The difficult part is then deciding where to go, as most municipalities participate, so in each place, there will be tons of different sites open to the public (look out for the Open Monuments Day flag outside). Make sure you get down there early too, as thousands of people participate every year. Check your municipalities website for more information on what they will be holding on this weekend. This cultural event is not one to be missed.
#6 Alkmaar cheese market
When: Now – 27th September 2019
Where: Alkmaar, of course! On the Waagplein.
Yes, it's time! The cheese markets are making a come back. This cheese market is on every Friday from 10am – 1pm (and every Tuesday evening in July and August from 7pm – 9pm). Cheese markets are a traditional Dutch experience, with lots of different Dutch cheeses layering the streets and cheese hauling carriers.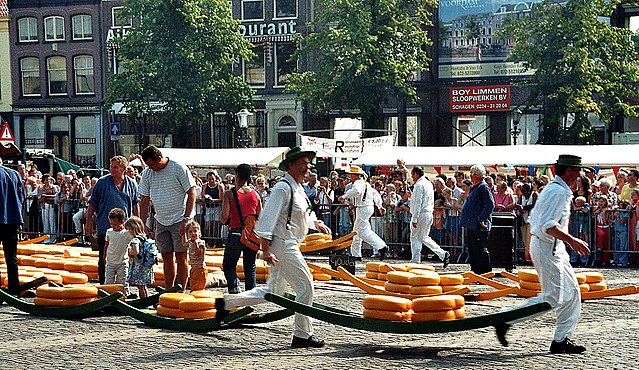 This includes witnessing cheese maids walking around the market and traders trading their cheeses. There also have a variety of programs and performances on. This cheese-market tradition is said to have gone on since the 1500's. So if you're after a traditional asf experience, head to Alkmaar at the end of this month! One of my favourites out of all of the free things to do in September in the Netherlands.
What will you be doing this month? Let us know in the comments! If you want more of this, don't forget to join our Facebook group… you know you wanna.