It's one of those steppingstones in becoming a true Dutchie; getting a bicycle! And not just any bicycle which will get you from A to B, but a proper new bicycle and everything that comes with it. And since it's 2018; we're ordering that bike online!
So you've finally saved up enough money to buy a proper new bicycle, great! But you don't want to be strolling along every bicycle store in town? We can relate. But one just doesn't order any bike online – that rite of passage needs preparing. We'll tell you everything you need to look when it comes to ordering a bike online in the Netherlands, what to look for in the bicycle and with what we ended up in the end.
PS 1. Union bikes helped us out with this article after we contacted them, thanks guys!
PS 2. There will be an abundance of bicycle .gifs, fietsporn and memes in this article, enjoy!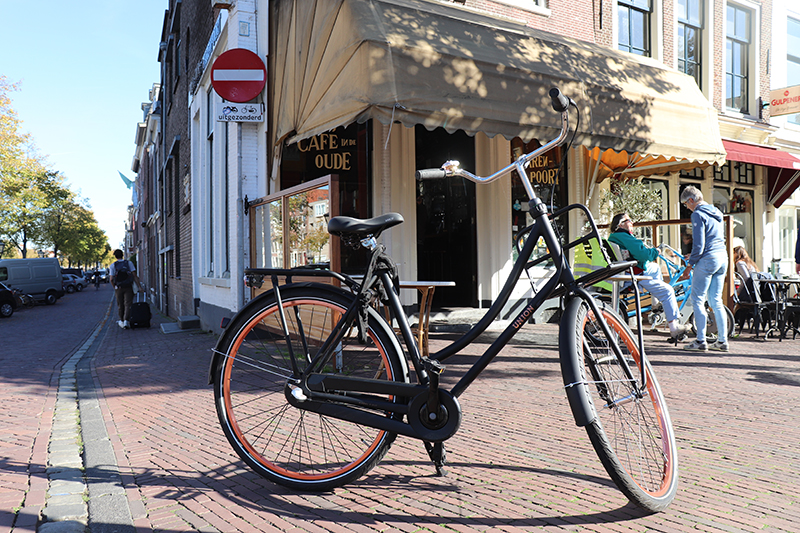 #1 Deciding what kind of bike you want to have
Not just any bike will do, when you're spending grown up cash on a grown-up bike you want to make (you'll see it coming) grown-up decisions about what bicycle you're going to buy online. Are you in it for the looks and being ultra-hip? You might want to go for that retro-one. Want sturdiness? Get a transporter-bike that can carry a load. Got a need for speed? Get a 'race-fiets' – which is a totally different ball-game than just buying a regular bike.
In short, think about what you want to get and make sure it fits you.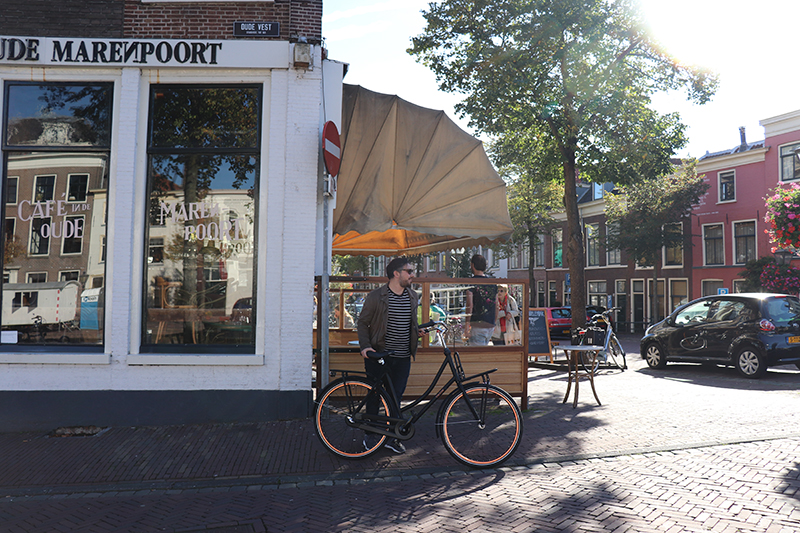 #2 Ordering a bike online, what you need to know
So you've made a decision on what bike to buy, great! Up next: where to order? Well, there are of course differences between all online vendors of bicycles in the Netherlands – it's always a good idea to properly look up the different conditions under which they're selling.
First of all, you can buy one second-hand, but we've just established that we wanna spend that grown-up money so we're going to skip this one – also since there's always a relative risk that you're buying off the internet.
Second, those 'oma-fietsen' for 200 something euro might look nice but often the quality is below-par. Often they're made by soulless machines in the Far East and there's a real problem with some of these bicycle frames breaking down when you're cycling and I don't need to tell you why you don't need that in life.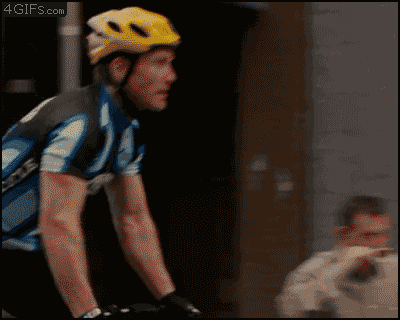 Third, it's not like getting a book delivered. Some bikes need to be assembled when they arrive in a box. Building it yourself is already annoying when it's IKEA, but I don't need to tell you once again why this isn't a good idea when it comes to a bicycle.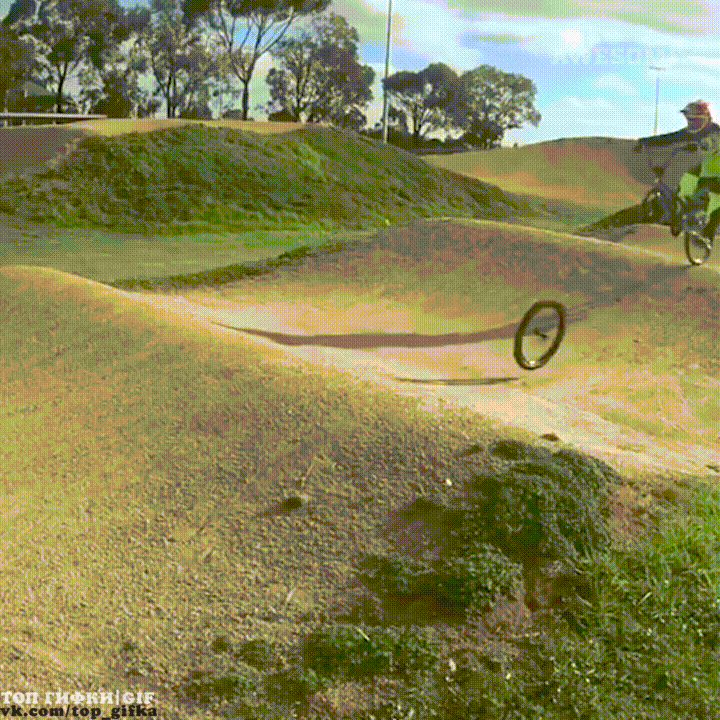 Others need to be picked up somewhere. I found that very seldom they are delivered to your door, completely working and all that.
#3 What you need in a bicycle when cycling in the Netherlands
The Netherlands is peak-bike-country, that comes with a few predicaments, can't just pick any bicycle you fancy – that fiets needs to be your faithful companion for a couple of years. Let's look at some stuff you really need on your bike in the Netherlands.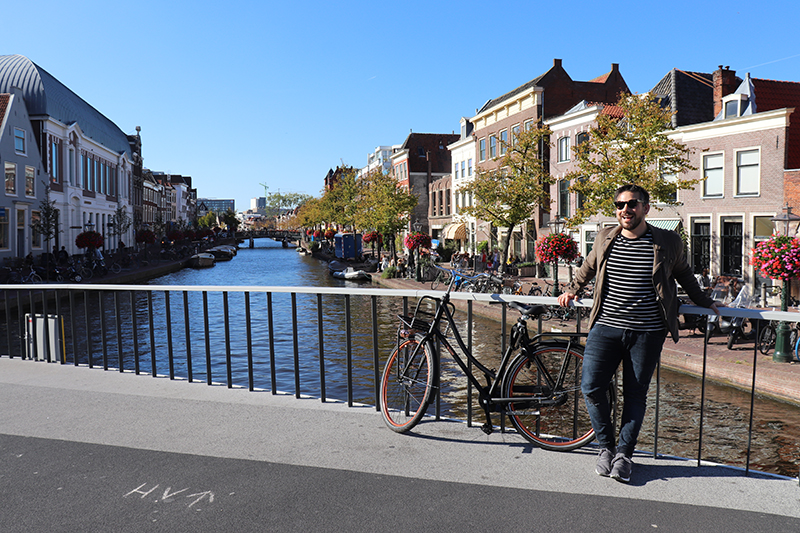 Lights!
You need functioning lights on your bike, more then half of the year it will be dark when going to or leaving from work and your ass will be grass during those busy commuting hours if you aren't visible. Also make sure your bike lights are sturdy and don't break down in a few months.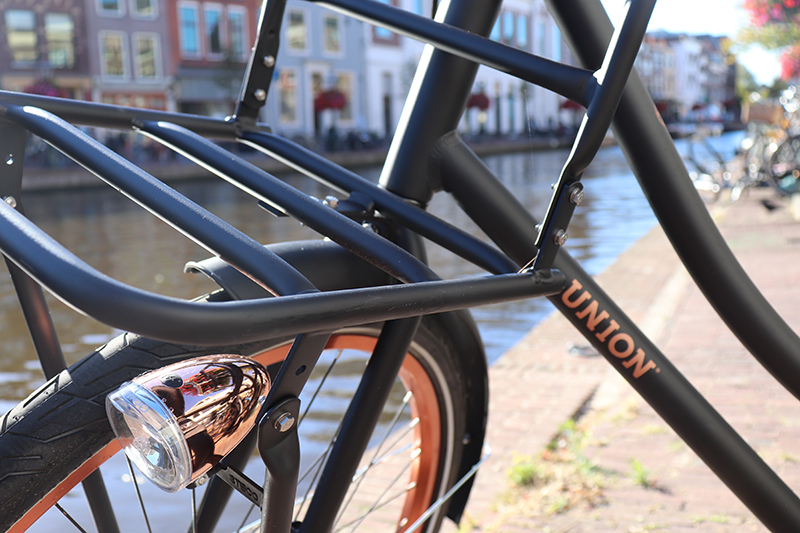 More than that, the police has routine checks on the streets to check if you're cycling with the lights on and it can land you a hefty fine if you're not lit.\
Locks
Your bike will get stolen if its new and the locks are no good. Get more than one lock, preferably a setup which will allow you to chain it to something in the street.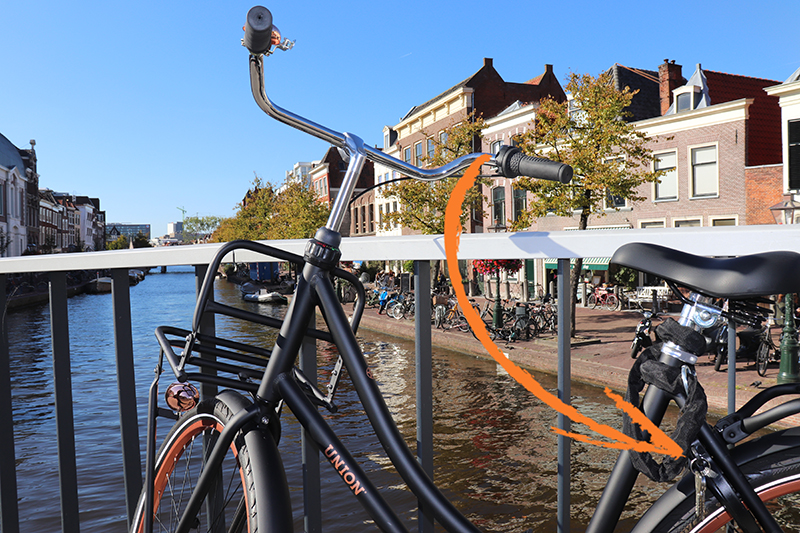 Bell
You need a bell or even a proper horn to ring-ring the tourists out of your cycling path. Look at how shiney mine is: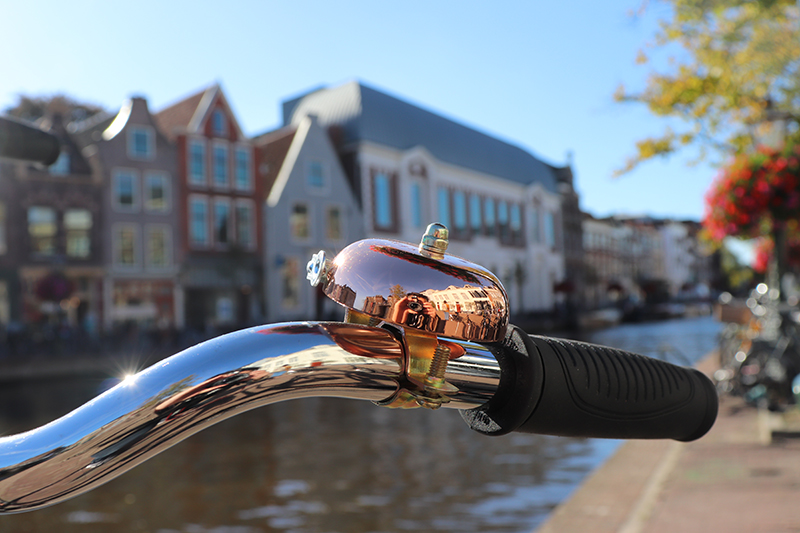 Tires
Getting a flat tire the after King's day is easily done, and going to a bicyle-repair dude is a pain in the ass – see if you can get tires that are built for that street life.
Heavy Duty
Sure those hipster bikes look nice, but you need to move your groceries, kids and pets with that bike in the Netherlands (well, I do). So you might want to opt for a 'transporter-bike'.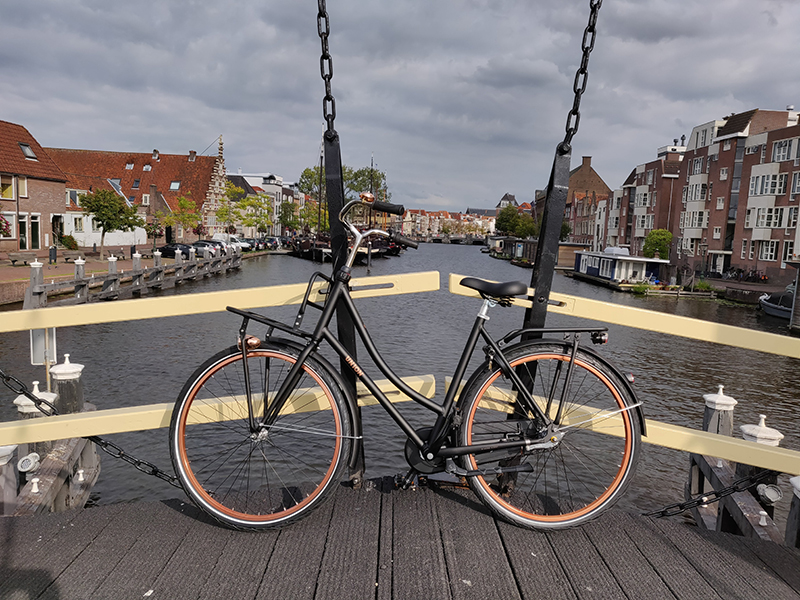 #4 Look at the awesome bike I got!
I ended up going for a Union bike! They ticked all the boxes; it's a well-known Dutch company which produces bicycles with a sturdy frame, they deliver the complete bike to a dealer near you (so no IKEA scenes at home) and even more important for all you internationals: they have an English page so you can actually understand what's happening when you're ordering a bicycle online in the Netherlands.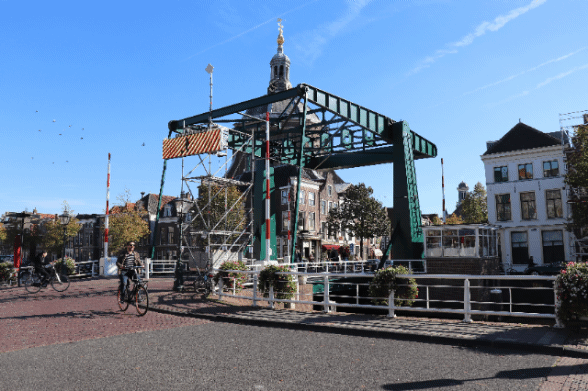 I ended up with this stylish 'Load' bicycle with copper accents. And now we're just going to look at some pure Dutch fiets-porn:
What are your experiences with buying a new bicycle online in the Netherlands? Feel welcome to share in the comments!