Itching to hop on a plane, land in a foreign country, delight your tastebuds with exotic flavours and bask in the excitement of an entirely different culture? We know the feeling — and we've got a way to fix it (while still remaining entirely corona-safe). 
We love the Netherlands because of its easy access to other countries — but that's not doing us much good anymore. Luckily, there is a way to get that dose of culture you're looking for: the Embassy Festival!
The Embassy Festival is a yearly affair. In a 'normal' year, thousands of visitors would flock to The Hague and explore the rich culture from different embassies. This year the festival is still going ahead, but in an online format with an insanely delicious-looking goodie box. Exploring different countries from the comfort of our living rooms (and sweatpants?) Where do we sign?!
What can I do at the online Embassy Festival?
How does jumping in the kitchen for a cooking class in traditional Palestinian 'Makloubeh' sound? Want to move your body? Explore modern dance at the Polish Embassy. You can even bring our your competitive side with a live pub quiz! Or is devouring taste-testing exceptional Chilean wine more your style? (Ummm, how do you say 'count me in!' in Dutch? 😉)
When is the Embassy Festival?
That's the beauty of an online event. Instead of the fun being limited to a single weekend, content is released in the leadup to the event. Then, it all culminates in the majority of the content being released on the original festival weekend: September 4 & 5. Check out the online programme!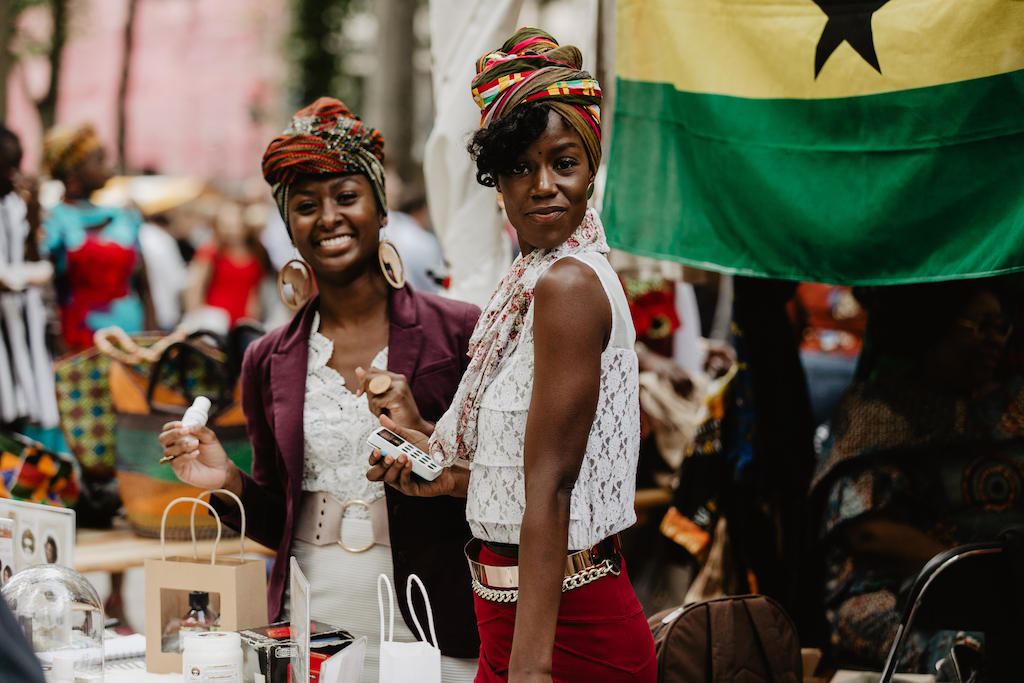 "We truly hope visitors will be surprised and delighted by what we've created and that we'll see lots of photos and videos from our community participating from the comfort of their home," says Festival Director Carly Dutton. "The Embassy Festival is nothing without its community and we've seen and experienced their curiosity, spirit and overwhelming support every year, and we hope that we get to meet them online this year."
Tell me more about that delicious box!
Hell yeah we will. The highlight is the Embassy Festival Surprise Box. It comes with a minimum of five products from five countries around the world so you can delight and devour the exotic flavours. Will your box be stuffed with traditional Mexican 'Tortillero De Paja'? Or will it have Rwandan coffee, Chilean olive oil, or wine direct from Azerbaijan? It's a surprise!
Even better, love tasting wines from around the world? Yep, us too. We're stoked that they've just launched a very special wine box as well.
You'll also receive an exclusive recipe booklet that will inspire you to throw on an apron and cook traditional delicacies and signature dishes from countries around the world, hand-picked from the participating Embassies. What are you waiting for? Go ahead and order your box. Be quick though — they're only on sale until August 30!
What is the Embassy Festival normally like?
In non-pandemic times, the Embassy Festival floods the streets of The Hague. It started as just five embassies in 2013 but grew to a massive 67 by 2019. Tens of thousands of visitors converge on Lange Voorhout to dance to international music, chomp on international cuisine, and delve deep into international culture — that's right, it's very international.
Each year the festival is free of charge, attracting people from all over the world. Music is poppy, jazzy, folky, and classical and there are theatre, literature, art, and culinary activities from all over the world. All in all, it's a celebration of culture — and a total blast to go to.
Will you be heading to the Embassy Festival this year? Tell us in the comments below — or jump online to find out more!
Feature Image: Jassir Jonis/Embassy Festival