Dutch Tolerance and Multiculturalism
A quick walk through the streets of Amsterdam shows you just how multicultural she is. From Surinamese restaurants to Moroccan vegetable and fruit shops, Argentinian steakhouses, Italian pizza places and a lot of Asian restaurants. There are gay bars and nightclubs, coffee shops and brothels scattered all around the city, as Amsterdammers go about their everyday businesses like it's nothing. This is one of the best traits of the Dutch, the spirit of "live and let live" or simply put, "Dutch tolerance."
Unfortunately, after years of building a reputation as a very tolerant country, tolerance has come under threat due to the rhetorics of a group of right-winged politicians who mask their racism and bigotry with their so-called respectability of traditional "Dutch" values. They claim to support the Dutch populace and traditional European values while threatening the very thing that makes the Netherlands stand out in a positive way – Her tolerance!
Origins of Dutch Tolerance
With more than 800 years of history, the Netherlands is a country with fascinating sights and wonderful people. From old Gothic churches to magnificent museums filled with artworks from true artistic geniuses, a collection of beautiful flower gardens envied by other countries, and of course, their world-famous canals. It's no secret that this tiny country has always been a haven for those running from war, seeking refuge and looking for a safe place to escape conflicts. The search for refuge isn't the only reason why people have moved to the Netherlands, as many have "landed on her shores" in search of "economic refuge" as migrants looking for job opportunities and better living conditions.
For years, the Netherlands has been a haven for free thinkers – creative minds who fled persecution in search of freedom to be themselves. In a manner of speaking, this is a country filled with rebels. Rebels in the sense that a group of people rose up against the Catholic Church by embracing the Protestant Movement. They also rebelled against the Spanish by fighting for their freedom and creating a Monarchy that has lasted to this very day. They challenged the "status quo" by legalizing the use of soft drugs, prostitution, gay marriage and even euthanasia.
The Dutch have always been free thinkers, liberals and tolerant folks. A great deal of historical evidence proves that in the seventeenth century (the Dutch Golden Age), the Dutch Republic was the only country in which freedom of conscience was enshrined in the law, resulting in the influx of refugees of all possible religious backgrounds. It was a "known paradise" for authors and philosophers who found here in the Netherlands, the opportunity to publish works that would see them be branded heretics and maybe burned at a stake. Even the teachings of John Calvin and Martin Luther found fertile soil in the Republic at that time. Imagine what would have happened to these Protestant preachers, if they had openly spoken against the Catholic Church in the Italian City-States or maybe in a country like Spain?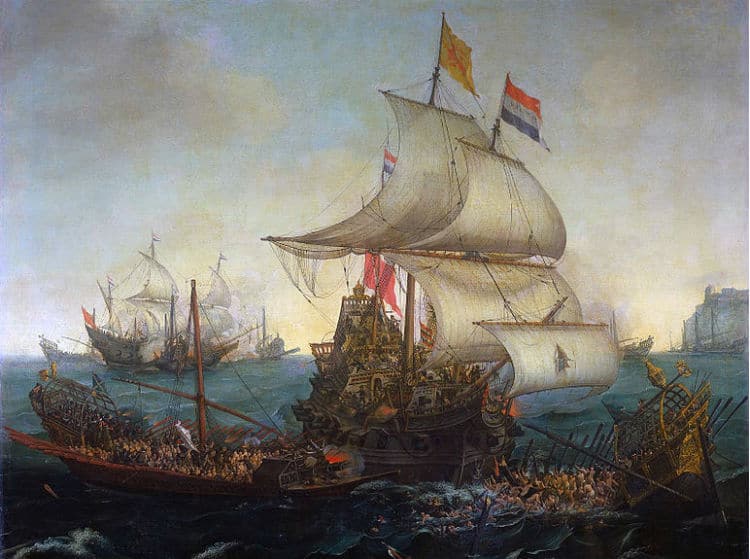 The Dutch concept of tolerance
The Dutch concept of tolerance is one that is as old as time. It dates back to the end of the Eighty Years' War, after William of Orange, had just been crowned King and as a Protestant monarch decided to let the Catholic minority have the freedom to practice their faith as they saw fit. It was all in the spirit of "live and let live." If you know how much hatred there was between Catholics and Protestants in the history of Europe, you'd understand how it was no small feat for a Protestant Dutch King to grant freedom of religion to a Catholic minority. This was really a big deal and it would never have happened in countries like France, England, Rome or majority of the Italian City-States at that time. This not only laid a foundation for tolerance in the Netherlands, it planted the seeds that would grow over time to become the identity of a nation that would approve of gay marriage, legalisation of soft drugs and prostitution.
So, how does this affect Geert Wilders and his Political Party?
A lot of us know who Geert Wilders is and what he stands for. Wilders is the man who has more often than we can count, called for the Qur'an to be banned and has proposed a tax on wearing headscarves. And he is also the first politician ever to stand trial on charges of 'incitement to hatred'. Geert Wilders, instantly recognizable for his blond hair, is one of Holland's most controversial politicians and, some argue, Europe's most dangerous man. This is a man who has no love for Islam, Muslims and of course, Moroccans.
Why the hatred for Islam, Muslims and Moroccans?
Just like every other European country, the Netherlands also went through her period of industrialization. A period when machines replaced manpower and steam engines became the order of the day. Factories sprang up everywhere as the owners were in dire need of workers to man the engines. This led to Dutch recruiters travelling to distant lands such as Turkey and Morocco in search of workers.
Fast-forward to the 1970s, a need for more workers led to more migration from the Muslim world as a huge number of able-bodied young men and women came from Turkey and Morocco. Dutch society received them as guest workers and expected them to eventually return to their countries of origin. Unsurprisingly, having experienced a higher standard of living in the Netherlands, only a handful of these guest workers actually returned home. The ones who stayed made arrangements for their families to join them, and as a result, their numbers only grew. This gave birth to the Turkish and Moroccan communities in the Netherlands and even till this day, some (white) Dutch natives still consider them "guests" who need to go back to where they came from.
Years have passed and the first generation of migrant workers from Morocco and Turkey have all probably died but their children still reside in the Netherlands – as Dutch Citizens. And why not? Their forefathers helped and played a crucial role in building this nation and making her what she is today. A few (white) Dutch natives still see them as guests and while a lot of them make sure to keep it within their thoughts, politicians like Geert Wilders "awaken their bigotry" by asking them if they want "fewer Moroccans" or not. His reason for doing this is that he sees the Moroccan community as the cause of the rise in crime in different parts of the country. There's also the issue of Islam which he considers an enemy.
The truth is, there is criminality in the Netherlands and honestly, crime has no nationality, colour of skin or ethnic group. People commit crimes for different reasons and just as there are criminals with Moroccan ethnicity, there are also criminals with Dutch ethnicity.
Contrary to Geert Wilders' belief, that the crime problem in the Netherlands is as a result of too many Moroccans, I have to state that it is not a Moroccan problem, but a "communal" one. We as a community, need to raise our children better to be exemplary members of society and not criminals. Unfortunately, some parents fail at raising well-behaved children and that has totally nothing to do with their ethnicity. Instead of attacking a particular group of people, Wilders should be looking at ways to work together with the populace to tackle the issue of crime and develop new methods of motivating young people to be better members of society. Any parent, irrespective of their ethnicity, will tell you that it is not easy raising children and making sure that they know right from wrong. And Wilders' stance on Islam is also absolute nonsense because Islam has never hindered anyone from being law abiding or good citizens in the Netherlands. There will always be a few "bad eggs" in every group, that's for sure, but it has nothing to do with the group as a whole.
Dutch tolerance
Dutch tolerance is quite popular and is very much talked about in countries like the U.S, Australia, Canada and even in the Asian continent. A lot of countries look up to the Netherlands as an example when it comes to promoting religious freedom, free speech, gay-friendly communities and the separation of Church and state. Cities like Amsterdam, Rotterdam, Utrecht, Eindhoven, pride themselves as multicultural cities where people of all colours and ethnic backgrounds are accepted with open arms. I once asked a 5-year-old Dutch boy what his favourite food was and he said, "Bami and Nasi." The funny thing is, Bami and Nasi aren't typical Dutch delicacies. They are Asian delicacies that have been ingrained into the fabric of Dutch society and is so deeply ingrained that even the generation of today do not know where they came from.
At Dutch schools, children from Muslim, Christian and Atheist homes are able to study side by side in the same class. Some are even best friends and are taught to be tolerant and be there for one another irrespective of religious beliefs or colour of skin. They are taught that judging others based on their religious beliefs or colour of skin is called discrimination. If they must judge a fellow human being, let it be based on nothing but the content of their character. It is no surprise that Dutch children understand the true meaning of tolerance at a very young age and sadly, this is what Wilders is trying to destroy! He is the latest in a line of right-wing European populists who claim to be protecting the people against a "dangerous" enemy. This was exactly the same thing Hitler claimed he wanted to do – Protect the German people from the threat of the Jews! Other recent examples apart from Wilders are Jean-Marie Le Pen of France, Jörg Haiders of Austria and Umberto Bossi of Italy.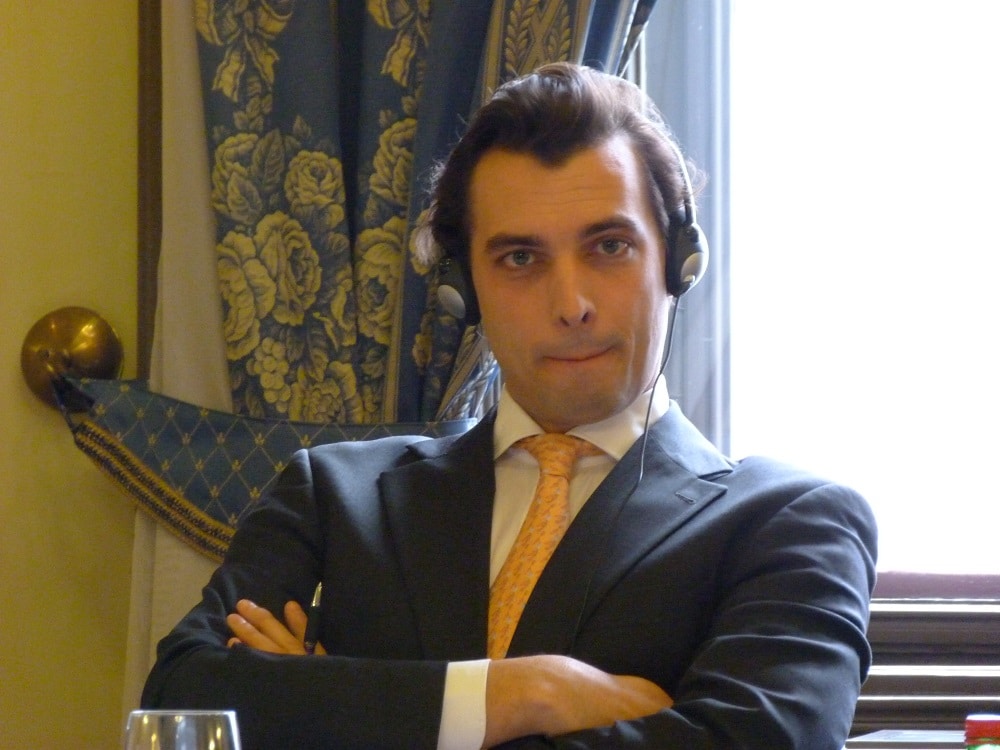 Thierry Baudet
There is also the case of Thierry Baudet. Another hate spewing Dutch politician who happens to be a racist conservative and white supremacist posing as a politician. A eurosceptic who strongly opposes multiculturalism, and also heads a political party called, the Forum for Democracy, which many believe to be a much bigger threat than the PVV. The reason is that members of the Forum for Democracy tend to have an unhealthy fascination for racial differences while pointing out how European culture is superior to other cultures.
I find it quite unfortunate that the very values that hold a multicultural nation like the Netherlands together are what Geert Wilders, Thierry Baudet and their "fear-mongering" parties threaten with hate speech. I find it even more surprising and heartbreaking that people vote for them! They keep talking about of fear. Fear of Muslims, fear of refugees, fear of anything that threatens their positions of patriarchal "white privilege" and some people actually buy it. In truth, these men are just bigots, homophobes, neo-liberal and spoiled elitist, white nationalist, sexist and racist crybabies who are scared of a culturally diverse Netherlands. No country can advance or grow and develop when she's afraid of the unknown. Diversity and solidarity drive nations towards progress and economic growth. Fear only gives birth to nothing but fascism.
Recent Events
Recently, Geert Wilders' party (PVV) released their party program for the year 2018 to 2022 and the "fight against Islam" seems to be top of their agenda. Further listed on the program were;
The close down of all refugees shelters
Deposition of the Mayor of Rotterdam, Ahmed Aboutaleb on grounds of being Moroccan and a Muslim
No more subsidy to art, culture and sustainable development of the environment
Support for ethnic profiling
Close down of all mosques in the Netherlands etc.
So should we be wary of Geert Wilders, Thierry Baudet and the likes?
The answer is definitely a Yes! By cunningly hiding distinctly illiberal policies in a liberal package, Wilders and Baudet are rewriting the rule book for populist strategy. Their hatred of Islam comes along with a "honey covered" talk of freedom and liberties. The one clever thing about Wilders is that he portrays himself as a champion for liberty and freedom. He has already picked his enemies, "Islam and Muslims" and has taken the position as the "liberator" of the Netherlands. His goal is to feed hate to the people and wake up their bigotry as he seeks to recruit them to his side. Baudet presents himself as an upholder of traditional and real European values. He believes himself to be the man who can help the Netherlands close her borders, keep the populace safe from the "enemy" and create an environment that is favourable to white Dutch citizens. This is absolutely dangerous to the tolerance in the Netherlands.
Don't forget that different people, irrespective of their colour of skin or religious beliefs have contributed (and are still contributing) positively to the growth and development of the Netherlands. A lot of Dutch nationals of Moroccan ethnicity have brought pride to the Netherlands in football, music, comedy, athletics, academics, science, politics etc. Think about people like; Khalid Boulahrouz, Ali B, Najib Amhali, Ahmed Aboutaleb, Ibrahim Afellay, Wassila Hachchi, Naïma Azough, Karim El Ahmadi, Khadija Arib etc. There are many more who may not be as famous as the ones named here but do contribute positively in their own small way to their respective communities.
Here's an idea:
Try to ignore a person's colour of skin, their religious beliefs, sexuality, tattoos or whatever makes them different from you, talk to them and get to know them. Talking to them will make you realise that they aren't really that different from you. I find it rather unfair that you should pass judgement on people you don't know based on something you've heard about them from others. Remember that we are all the same because we are all flesh and blood. In truth, there is no difference between an African, a European, an Indian or Native American. Whether people are Muslims, Christians, Buddhists, Hindus, Sikhs or Atheists, it shouldn't have to matter because they still bleed red just like you and me. Humanity should always come first!
So dear bigot, until you can show me a human being whose blood isn't red, please try to bury your bigotry and make an effort to talk to people and understand them. You will be very surprised at the amount of "human kindness" you'd find. You can hit me up for a debate anytime, any day, but let me make this clear; Diversity in the Netherlands is a strength and never a weakness. It is a strength born of tolerance, the same tolerance that Geert Wilders and his party are a threat to.
Be wise. Be Openminded. Be tolerant.