Brexit and the Netherlands: The Dutch after Brexit
So what's happening with Brexit and the Netherlands?
March 29, 2019 marks the date of the United Kingdom formal withdrawal from the EU. With less than twelve months in the calendar left to that date, it is time to look at how Brexit could reshape the Dutch Economy.
There's not long to go…
Brit – Dutch Trade Outlook
The UK is the third largest export destination for Dutch goods, buying €40 Billion or 9.2% of the entirety of the Dutch exports. It is estimated that 200,000 jobs in the Netherlands are tied to trade with the UK. A particular business risk from the Brexit fallout is the Dutch manufacturing industry, which exports to the UK over €5 Billion in telephones and computers. If the UK were to leave the EU without a deal, a so-called "hard Brexit", Dutch exports to the UK would suddenly be subject to World Trade Organization (WTO) rules.
Under this gloomy scenario, according to KPMG (a consultancy), Dutch companies could see an increase of €628 million in yearly administrative trading fees to continue trading with the UK. Perhaps the most comprehensive information of a post-Brexit economy is provided by The Netherlands Bureau for Economic Policy Analysis (CPB), which estimates that Brexit could cost the Dutch €10 Billion annually, or 1.2% of GDP, by 2030.
What the Dutch stand to win
According to detailed analysis by Rabobank, a Dutch lender, Brexit also represents a window of opportunities for Dutch firms. As trading costs between the EU and the UK raise, the Netherlands will automatically become a more attractive trading partner for other EU members. This is particularly true for those products currently supplied by the UK to the EU in which the Netherlands happens to be a major producer of, including professional services, manufacturing and chemicals.
Brexit will also 'incentivize' financial institutions currently operating from London, to move to the Netherlands. This shift has already started to take place; back in the fall of 2017 it was reported that the Royal Bank of Scotland was considering moving their center of operations to Amsterdam. Also the headquarters of Unilever to Rotterdam. Similar relocation moves are being considered by Mitsubishi Financial Group from Japan and Tradeweb and MarketAxess from the United States.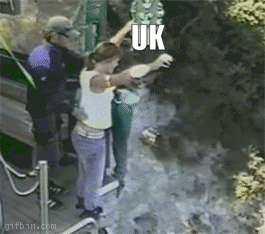 Despite the benefits that Brexit may bring to the Netherlands it is commonly agreed by economists that this will not be enough to offset the costs. Luckily for the Dutch, the recent strong economic performance of the country places it in a favorable starting point. While the Netherlands is not historically known for its hills, be prepare for a bumpy ride.
How do you think the Netherlands will benefit (or not)? Or any other opinions on Brexit and the Netherlands? Let us know in the comments. And don't forget to join our DutchReview Facebook group!