Easter in the Netherlands
So it's almost Easter in the Netherlands, what's the Dutch Easter tradition and what events are going on? Don't worry, DutchReview will ensure that you are equipped with everything you need to have an amazing Easter in the Netherlands.
In case you don't know what Easter is about – it's to celebrate the resurrection of Jesus Christ. It's a time to celebrate until fasting (lent) occurs. This is usually when people agree to 'give up' something for lent, such as a bad habit, or picking up a good habit. You'll commonly find a lot of symbols of the cross, eggs and baby animals (such as chicks, lambs and rabbits). This is to represent the second-birth of Jesus.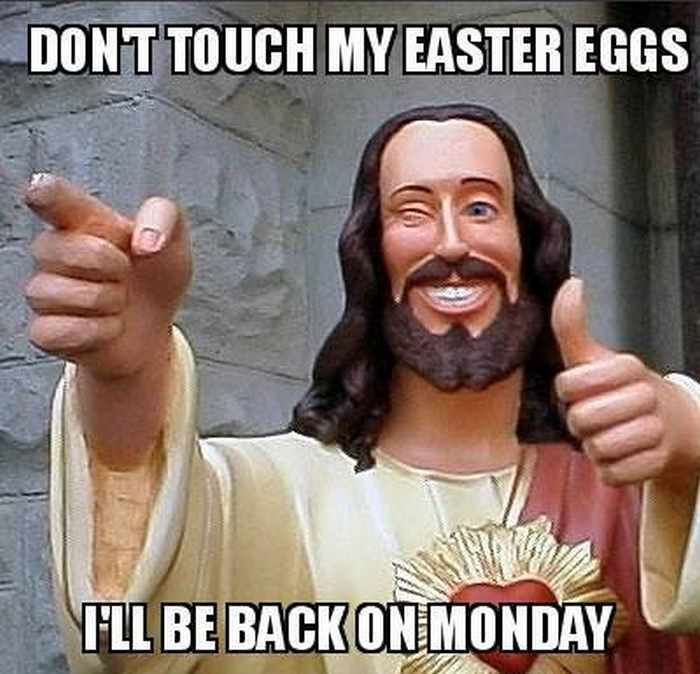 Easter Food in the Netherlands
Celebrating Easter in the Netherlands may be similar to your own country. Easter, like Christmas, is incredibly family orientated – involving celebratory Easter breakfasts and lunches. Popular foods are usually paasstol, butter molded into animal shapes, eggs, cheese (surprise, surprise), smoked fish, matsos (Jewish crackers) and chocolate eggs. For devote Christians, lamb may be eaten as a symbol of the death and then resurrection of Jesus Christ.
Chocolate is usually eaten and this is also because Easter egg hunts are popular. Sometimes hard boiled eggs are used and are painted and hid outside or in the house. Not only do families do this but other organisations too. They usually come with chocolate prizes, like a giant egg or hare, or a wicker basket of chocolate. Children are told that a mythical creature (the Easter hare), a Paashaas – has hidden the eggs.
In some primary schools it is encouraged to make a Easter breakfast box, this is then given to another child in the same class. This is essentially a decorated shoe box, containing Easter foods that would provide them with the perfect breakfast.
Easter Decorations in the Netherlands
Both the dinner table and sometimes the house is decorated at Easter time. This includes Spring flowers, such as the amazing tulips and daffodils. Baskets with painted Easter eggs, candles, decorated vases and a Easter tree. This is similar to a Christmas tree in the respect that you hang things off it – such as eggs, flowers, bows and baby animals (not real ones of course, please no). It's basically a willow branch and looks Easter-y asf.
Painting boiled eggs is a massive tradition in the Netherlands. Supermarkets have got on board, providing lots of painting kits, egg stands and what not. Again, these can be found all over the house or hidden in secret places waiting to be found!
Easter Holidays in the Netherlands
Schools are usually shut over the Easter period and Easter Monday is a public holiday in the Netherlands, so it's a popular time to go on holiday.
Other than that, Christians usually attend a special Easter church service, which sometimes ends in a Easter meal. Easter fires are also found in the North East of the Netherlands in rural regions.
Over the Easter break, people like to spend the Easter weekend: visiting family, attending Easter markets, going to an amusement park, going for a special Easter meal at a restaurant, going away on holiday (hence the terrible annual Easter traffic), or going for a nice walk or bike ride. Visiting a furniture store is also a very popular thing to do and many places also have special deals on to attract even more people to the store. However, people tend not to do usual things like shopping on Easter Sunday because post offices, banks, supermarkets and other shops and businesses are usually closed on that day.
Well that's enough on what people usually do. What should YOU do this year? Check out what Easter events are going down this year…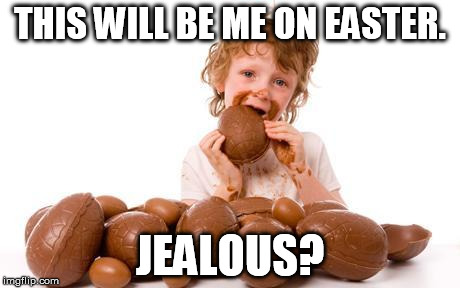 Easter Events in 2019
So we have covered the traditions in the Netherlands, so what about the Easter events that are going down this year? Don't worry, we've got your covered for that one too. Here is the list of some important Easter events in the Netherlands:
Paaspop festival @ Schijndel – Friday 19th – Sunday 21st April

St. Matthew's Passion performance @ concert halls throughout the country – most famously in the Contertgebouw in Amsterdam – throughout Easter weekend, varied to other concert venues
Easter Egg Hunt @ Amsterdam Zoo ARTIS – Friday 19th – Saturday 21st April (other events on throughout the whole weekend)
Easter House/Techno festivals @ Amsterdam (Awakenings and DGTL) – Friday 19th – Saturday 21st April
Shopping sales @ large furniture villages – Easter weekend. Check out any large furniture villages to see if they are putting an Easter deal on (chances are they will)!
Easter brunches @ local restaurants/hotels – Easter weekend. Some local resturants and hotels put on Easter brunches, so don't forget to check out your favourite eating-spot to see if they are.
So there you have it – Easter in the Netherlands in 2019. What will you be doing with your Easter this year? Let us know in the comments! Also don't forget to join our Facebook group – hop to it (get it) 😉