Aside from the fact that everyone here speaks fluent English, there are also other reasons why you should study in the Netherlands. Here are 5 things you need to know before making that important move. 
#1 Find a place to live before you come to Holland to study: Room Shortage
If you've decided that you're going to study in the Netherlands and have already been accepted into a university, that is great! You couldn't have made a better choice! However, make sure to have your accommodation sorted out before you come here, otherwise you will suffer! As surprising as it may be, Dutch universities have been experiencing a room shortage for quite some time now. So if you haven't succeeded in getting a room with your university's housing, you can also look online for available rooms in student houses.
There are multiple groups on Facebook where people post when they have an available room and are looking for a flatmate. It might be a bit hard in the beginning to find the right match, but eventually you meet the right person, with the right room and it's all sunshine and rainbows from then on (figuratively speaking, because there is barely any sunshine or rainbows here). Therefore make sure to find a place before you come, so you don't end up sleeping on the park benches.
Oh yeah, and the Netherlands has a huge sorority and fraternity culture! Wanna join?
#2 You should know your way around if you've decided to study in the Netherlands: Transport
In Holland biking is life! Which makes for a very simple and healthy way of transport. There are bicycle paths almost everywhere, and getting around is pretty easy since this country is so darn flat. Cycling in the rain or against the strong wind may not be as fun, but you gotta do what you gotta do. Though in case you're feeling a bit lazy or you're going somewhere special and want to maintain your good appearance, then you should definitely get an OV travel card. This personalized chip card allows you to deposit money and use it to take trams, trains, and buses. You can also choose from various subscriptions that will best benefit your travel routines. Transport in the Netherlands is quite easy once you get the hang of it!
#3 The main reason why you came to Holland in the first place: Studying
Studying in Holland can be quite stressful from time to time. While your friends studying in the UK start the academic year in October and end in May, you're stuck studying from September to June. "But it's only a two month difference!" you may say. Believe me, if you're a student, even two months can make a huge difference. But other than that, the education in Holland is worth it. Even though it can be quite demanding at times, you really feel like you are developing yourself and your skills, you're totally going to write the best essay ever there!
It's also possible to find an internship to go along with your studies. So who cares if Lady Anna-Poppy of Windsor has already completed her final semester from Hogwarts and is posting photos of herself at the beach screaming "Ayia Ayia f*cking Napa!". It's all good! You too will be there soon enough.
#4 Studying and living in the Netherlands can be quite costly: Expenses
The Netherlands can be quite expensive when it comes to normal living expenses. I'll be completely honest, everything is quite expensive here compared to other countries. Food, rent, utilities, healthcare, taxes – it can get quite tough at times. After all, the quality of life in The Netherlands is among the highest in the EU. However, it kind of evens out considering how affordable higher education is. The Dutch education system also has a system that provides students with loans and scholarships, to help you get through those poor student years. So hang in there, once you graduate it will be all over.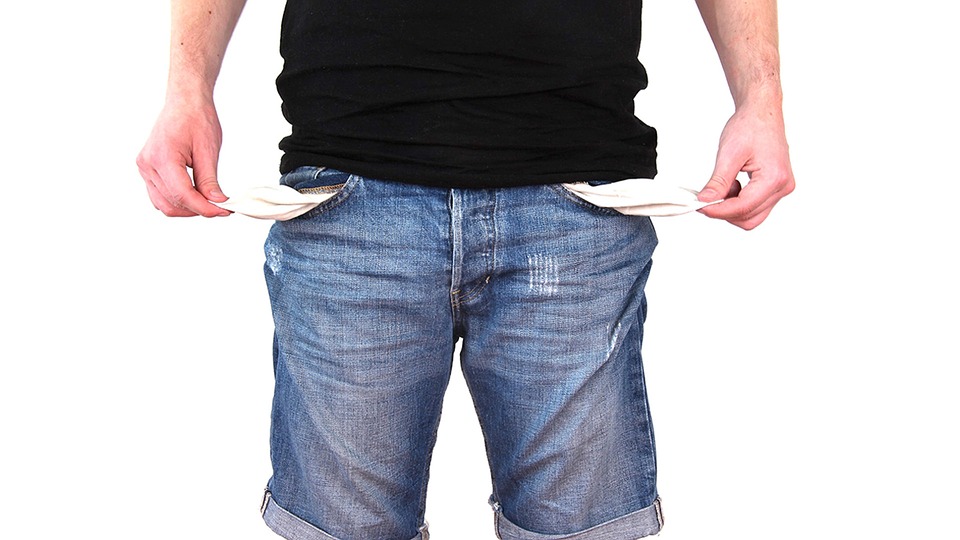 #5 The one thing that is absolutely amazing about studying in Holland: Partying
And now, the moment you've all been waiting for! It's party time and Holland has a whole lot of that to offer. If you've deiced to study in the Netherlands, than you've probably made the choice knowing how crazy parties can get over here. If you ever feel like having a wild night with your friends, the obvious choice is Amsterdam. Every single night in Amsterdam is a party night! There are so many bars and clubs, that you'll never get bored from touring them. Just don't go overboard with the weed and the alcohol, and become one of the many foreigners that just look dumb to Dutch locals.
If you're not that much of a party person, but still like having fun in more subtle ways, the Netherlands still has a lot to offer. Cafes, restaurants, movie theaters, beaches, museums – you name it! Holland also holds a ton of music festivals throughout the year. And if you're more of a foodie, then Dutch food festivals will make you take the next plane to Schiphol Airport. The best part about living in the Netherlands is that there is a little bit of something for everyone.
So here are the 5 things you need to know if you want to study in the Netherlands! Is there anything we missed out on? Let us know in the comments below!