Student housing problems in the Netherlands: they're still there
In September, we brought you the story of the housing crisis that many students, Dutch and especially internationals are facing. Two months on, how are things looking and what measures are being taken to improve student housing problems in the Netherlands for both current and future students? This article will focus on Groningen as well, but we at the Dutch Review have it on good authority from our lovely readers (shameless flattery!) that these student housing problems in the Netherlands are affecting university cities across the Netherlands.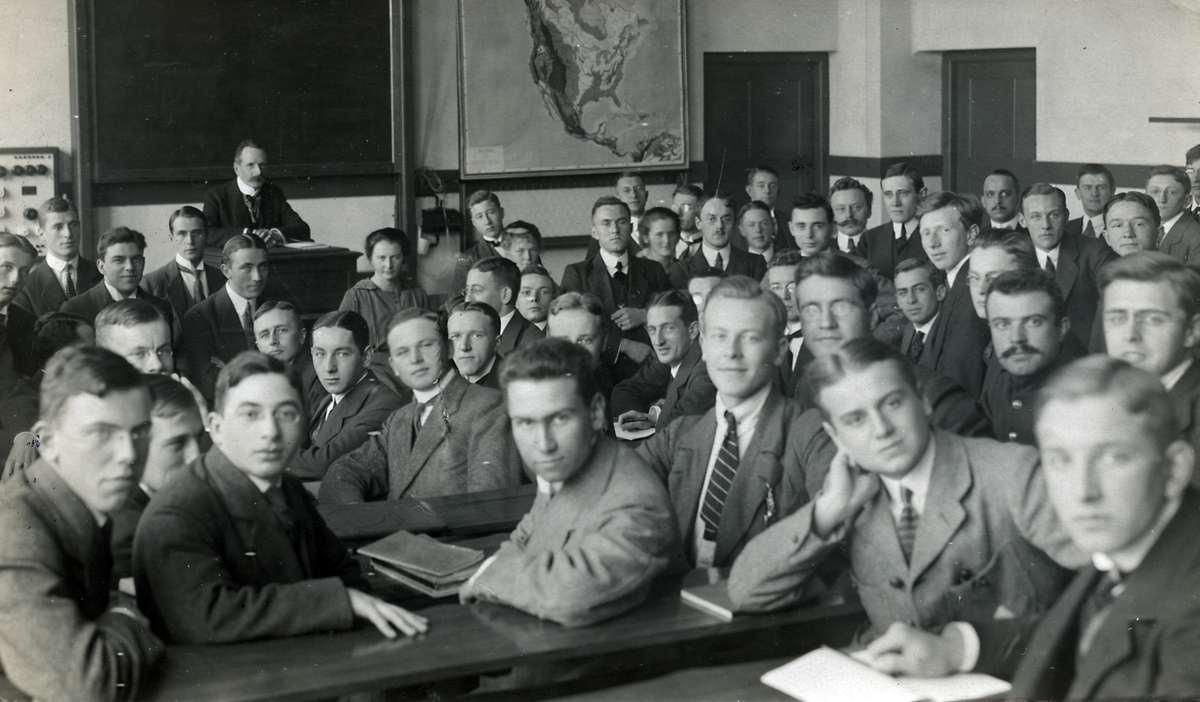 Student housing problems in the Netherlands: The (temporary) Solution
In September, in response to increasing pressure from unhappy students, the RUG rented out rooms in the former refugee centre in Van Swietenlaan. This offer was take up by many desperate students who had nowhere else to turn. There were also many kind-hearted souls who offered their homes as temporary shelter or just a place to shower, have a cuppa and get some friendly advice. Both were welcome relief to those who had been fast running out of money in hostels and hotels or even camping in the miserable autumn weather.
By mid-September to October it seemed that at the very least everyone had a solid roof over their heads. However, the battle was not over for many with some rooms being so inadequate that the students felt that they could no longer continue with their studies returning to their home countries poor and deflated. A poll was conducted in the Groningen student housing Facebook groups which showed the over whelming majority (around 60%) of students surveyed were not satisfied with the accommodation that they had found.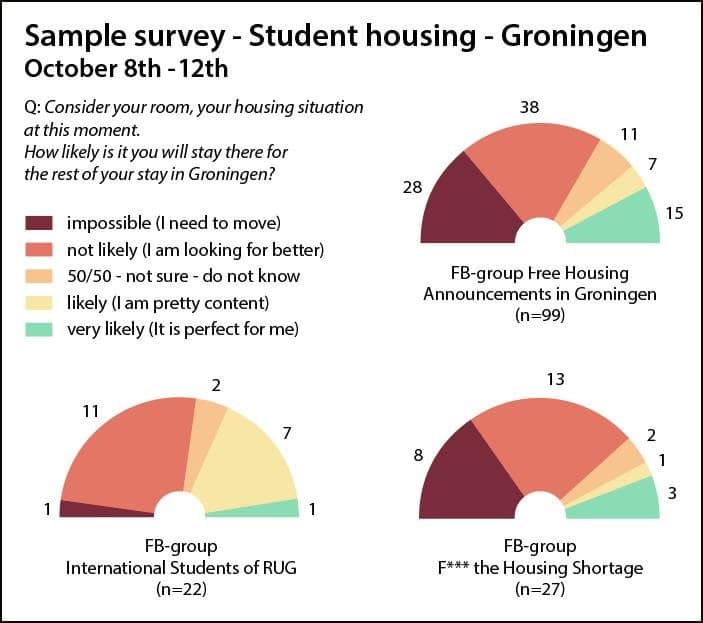 There are tons of issues with student housing in the Netherlands. Despite the law, many landlords massively over charge for rooms taking advantage of international students who don't know their rights. There is also a lot of accommodation that is simply not fit for purpose. It is not uncommon to have problems with vermin, for rooms to be covered with mould or for houses to be stuffed full to capacity with every nook and cranny being deemed a suitable space to rent by unscrupulous landlords. There is also a huge shortage of student housing as municipality rules stipulate that streets and neighbourhoods can only house a certain number of students so as not to disturb local residents. This seems fair but in reality, can lead to a feeling of animosity between locals and students. This all culminated in a protest on the steps of the Academy Building at the RUG. People have simply had enough of the same situation occurring year after year and nothing being done to address these problems.
Student housing problems in the Netherlands: The Long-Term Solution
Part of the student housing problem is that no one is actually willing to take responsibility for the situation. In the Netherlands, it is not the responsibility of universities to provide accommodation for their students. In fact, there are regulations in place which mean that they cannot build university housing. However, they are aware of the housing shortage and still encourage international students to come. In the past 10 years the number of international students in the Netherlands has doubled. This is great for the universities but is it fair to keep bringing new students into an already overcrowded market?
New international students are vulnerable when they arrive in the Netherlands. They often don't speak the language, don't know their way around and simply do not have enough information about how to find a house here.
After the protest in Groningen, a meeting was called with the mayor and the aldermen. They decided that the RUG and Hanze do have a responsibility to ensure suitable accommodation for their prospective students. The municipality are also working on building new accommodation specifically for students which is sorely needed. They have also created a plan to finally tackle those immoral, corrupt landlords and agencies who take advantage of internationals.
However…
They have limited possibilities because of national laws. It is still a step in the right direction as there are a large number of people who have had truly terrible experiences and lost a lot of money at the hands of these criminals. There are also a number of organisations that are really starting to take note of the problem and help the situation.
For example, this year a comprehensive website was set up for Groningen which gives accurate information about the housing market and plenty of suggestions for where to find rooms. This was something that had not been done before with many internationals feeling that they weren't adequately informed about how desperate the current state of affairs actually is before they arrived. Going to university should be a happy, rewarding experience where your main source of stress is finding the right balance of coffee and sleep to make those deadlines, not struggling to actually find a place to sleep.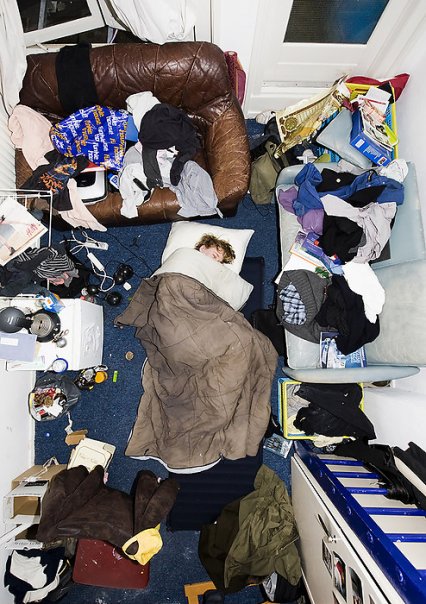 Your Student Housing Experience
Do you have a housing horror story that you would like to share? Or, perhaps you have suggestions for improving the situation? Let us know in the comments, we'd love to hear from you.
Liked this article? Be sure to follow DutchReview on Facebook in order to not miss out on any other good stuff!