One of my first visits in the Netherlands was to the grocery store. I went to Albert Heijn, the Woolworths equivalent in Australia. After spending a good 20 minutes choosing from what seemed like a bargain selection of wines, I chose my bottle of cabernet sauvignon for  €7.99 based on my €8.50 in change. When I went to the register and tried to pay I was responded with "Geen Contant Geld". No idea what she was saying, the clerk pointed at a sign that said "No Cash Accepted". I took out my visa credit card and she shook her head and wouldn't accept that either! Flustered, I just left.  Of course this was a pretty embarrassing experience. I was puzzled, why was it so difficult for me to pay, don't you want my hard earned dollars?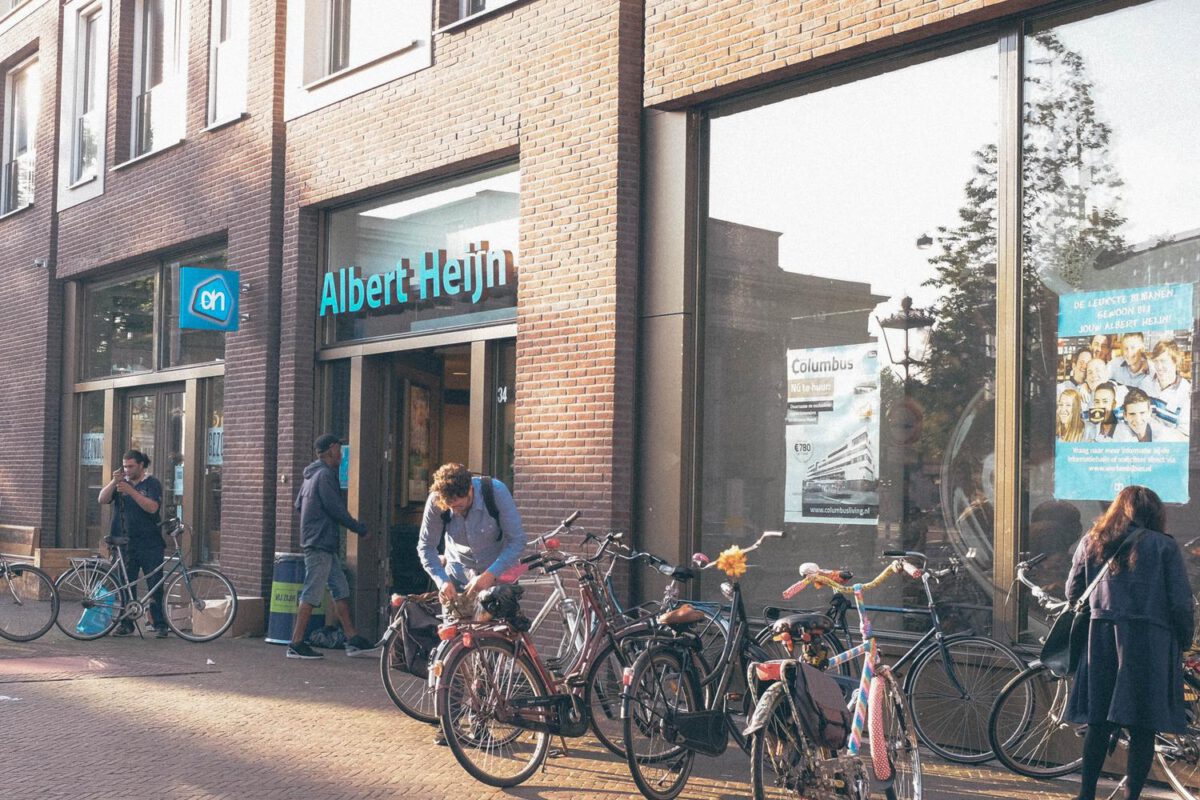 Shouting your mates? Nope, not here.
The attitudes towards finance are quite different in Holland, 'Going Dutch' after all, is the opposite of the Australian tradition of 'shouting' your mates. In Holland it is an extremely debt adverse culture. On the surface it may seem frugal but a deeper look sheds light on a refreshingly different mix of free market capitalism and socialism. It's well documented that the Dutch were the innovators of the stock market and the multinational corporation. It also wouldn't be an understatement to say that capitalism developed in a large part thanks to the activities that were going on in Holland during that time. It's a surprise then that what has resulted is a semi-socialist system in contrast to the consumer mindsets that we see in places like the US and Australia where it's all about consumption.
Sorry, no credit cards
Besides resulting in the normal social behaviour of spending 20 minutes to sort out your individual tab in a restaurant or bar this has also caused the lack of credit card services generally. Coming from the land of negative gearing where debts and credits cards are more common place, not being able to pay with cash or credit somehow offended my free-market sensibilities. This was not like the local Chinese takeaway without credit services to avoid a surcharge. This was major corporates like the Nederlandse Spoorwegen 'NS' the main railway operator and institutions like the Imigratie- en naturalisatiedienst 'IND' refusing to accept credit.
A higher standard of living
The flip-side is that, generally, everyone here enjoys a higher standard of living. This is made possible through social policies we'd consider extreme – the highest income earners are taxed at 52%, yup, that's fifty-two percent. The idea is that everyone has roughly the same amount to spend at the supermarket on Kaas en Broodje. With everyone having the same to spend in combination with this aversion of going into debt you can see why the Dutch love a bargain. Simply not being able to use a credit card and the idea that debt is bad also forces people to live within their means and to part-take in an age-old practice called budgeting.
Cashless Societies
But what about cash? Well, the Dutch are moving towards a more cashless future, the idea is that an electronic point of sale will be more safer for the vendor/consumer, no midnight robberies or hold ups and a more efficient form of exchange with instant digital transactions. Although you only find these outside of the centre of Amsterdam, I had my experience in the new suburb of Almere. Sweden is geared to move to a cashless society by 2030. Australia has picked up these habits too, however cash is still king.
So where does that leave me with my apparently rhetorical question?  Well in Australia, Woolworths will say something along the lines of  "Yes! I want your money and I'll make it as easy as possible for you to pay too".  The banks will also jump in and say "wait a sec, here's a credit card too so you can pay for your groceries if you don't have enough money".  In the Netherlands Albert Heijn would be saying  "No, not unless you can afford it".