You've just arrived in the Netherlands. One of the first things you're going to need is a bank account, and we know from experience how difficult it is to find a bank that suits the needs you have as an expat. So we have partnered up with bunq, the Dutch bank that is shaking up the banking sector, to tell you all about the features they make bunq the perfect bank for all you internationals in the Netherlands reading this.
All about bunq: why is it special?
But first of all, what is bunq, and why is this bank special? Well, first of all, we have to admit that we have a particularly soft spot for bunq because it's a homegrown Dutch bank. But that's not all. As we've already mentioned, bunq is on a mission to change the banking industry. Unlike most banks, which will happily offer you a loan, bunq encourages its customers to save up for whatever they want to buy. It refuses to pay out huge bonuses to its staff— which is also unusual in the banking sector. And, finally, it's a completely digital bank, so there is no need for you to ever go to a physical building. Instead, you can do everything you need to do from the comfort of your phone screen- including sign up. 
In our experience, bunq is the perfect bank for expats to choose in the Netherlands, whether you've just arrived, or you've been here forever. No matter if you're struggling with setting up a regular Dutch bank account and want something more streamlined and simple, or you want to plant trees by spending money on other stuff (yes, that's really a thing at bunq), bunq is absolutely brilliant when you're new to the Netherlands. 
So it shouldn't come as a surprise that we were more than happy to team up with bunq and bring you this content together. Enough talk now, it's listicle time! Here are seven reasons we think bunq is da bomb for you international folks in the lowlands. 
1
bunq's app operates in seven languages, and their customer service is available in any language you want
The first reason we love bunq is the fact that its app operates in seven languages. When it comes to complicated questions about your finances, you want to be able to understand everything clearly. bunq offers you the ability to read their website and operate the app in seven languages: English, French, Spanish, Italian, German, Portuguese and, of course, Dutch. And, if you're having a particular problem and need help from bunq's customer service team, you can also talk to them in any of the seven languages above.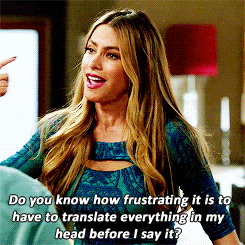 No need for such frustrations with bunq. 
Another thing that makes bunq great when you're an international is that if you would rather talk to someone in a language other than these seven, that's also possible. The customer service chat feature is enabled through Google Translate, so any language will get you the answer you need. This is especially great for expats whose first language is not English: having a conversation with someone else whose first language is also not English is probably the most awkward and confusing thing in the world. But, when it comes to bunq, that's not an issue you'll ever have to worry about again. Peace of mind is a big deal when it comes to your money.
2
bunq is THE easiest bank to sign up to
Not only does bunq make it easy for you to understand how they work with these seven working languages, they also have an easier set up procedure than any other bank in the Netherlands. There are more than enough things to stress when you move to a new country without gathering every last document you own and bringing it to the bank. bunq allows you set up your account with them in a couple of easy steps— and you don't even need to have a BSN immediately, which makes everything so much easier. … and none of this, either!
I remember my first weeks here in the Netherlands, scrambling around as I tried to understand the banking system and gathering all the documents I needed to open a bank account. I ended up needing to wait a few weeks until I had my appointment at the municipality before I could set up my bank account. Using my Irish account wasn't the worst thing in the world, especially as it was only for a few weeks- but boy, life would have been so much easier with bunq.
3
bunq and TransferWise: save money when exchanging currencies
You would think that all this ease and simplicity would come at a cost, but bunq actually ends up being cheaper than most other banks— especially when it comes to transferring money abroad. Needing to send money home is a common thing when you're from abroad. Currently, bunq allows you to send money to 39 different currencies without charge. The only thing you need to take into account is the real exchange rate. The fact that this is on offer at bunq should interest anyone who has to send money home a lot- or, indeed, someone who likes to travel a lot. Pretty much all of us internationals need to deal with one or both of these on a regular basis, and the fact that with bunq, you can save up to 3 percent on each transaction, means that bunq is the perfect bank for expats.
4
The bunq Travel Card: split expenses and pay for things abroad
Another aspect being a customer of bunq which also makes travel a lot easier is the bunq Travel Card. This is a Mastercard that you can get in addition to your regular debit Maestro card. It's incredibly useful for travel- Mastercard is the most widely accepted credit card, perfect for car rental, hotel booking, or just paying for food. But bunq's Travel Card is more than that: it's perfect for travelling with friends, because it has a feature called Slice Groups. This feature makes it so much easier to split expenses with friends, and is actually the predecessor of Tikkie.
And, finally, even if you're happily staycationing, you can use the bunq Travel Card to order stuff from non-Dutch sites: no more lamenting that DigiD is not an international thing for you! Basically, bunq is the perfect bank for expats because it offers you worldwide coverage: with both Maestro and Mastercard, you can pay for anything, pretty much anywhere.
5
Why bunq is great for internationals: bunq's Travel Card: fraud detection and resolution on the go
We're not finished talking about bunq's Travel Card just yet, because it has another feature that is crucial when you're travelling. It's basically everyone's worst nightmare to be travelling, and then realise you've lost your card, or that you've been the subject of fraud. Although there's no making this a nice experience, with bunq, you can deal with it instantly and with ease. If you realise you left your card in a bar (or a library, introverts are people too), then you can instantly freeze it on the app- no need to make calls or anything like that. And, because bunq's Travel Card allows you to opt to get a notification each time your card is used, any suspicious payments will be obvious to you instantly. You can also enable and disable your card as you move from country to country on your travels. All this makes bunq the perfect bank for expats who travel lots.
6
bunq's Green Card: plant trees by spending money
People are becoming more conscious of the environment, and because expats tend to travel by plane more than the general population, it is especially important for us to try to lessen our impact on the climate. Many of us wouldn't consider banking one of the things we could make more environmentally friendly, but bunq's Green Card allows us to do just that.
First of all, bunq's Green Card is very aesthetically pleasing, which is primarily because it is not made of plastic, as literally all other bank cards are. It is instead made out of stainless steel, which extends its lifespan in comparison to a plastic bank card by fifty percent. No stain on your zero-waste soul with this card, then.
But there's even more: by simply spending money, you plant trees. For every 100 euros you spend, bunq plants a tree. We're not encouraging financial irresponsibility, of course- but even if you're bad with money, you won't be bad for the planet with bunq's Green Card. And although this alone won't save the planet, trees do really crucial work as carbon sinks. The long and short of it is that we need to stop burning fossil fuels, but we also need to plant more trees to offset the damage already done. And that's where bunq's Green Card becomes really valuable.
7
bunq Together will help you to figure things out
When you're in a new country, literally everything is complicated. You will have a million questions, and have no idea where to direct them. When it comes to banking questions, bunq's got your back. bunq has an awesome community feature called bunq Together, which allows you to both ask and answer questions about bunq. Maybe you're confused about something, but it seems too small or weird to directly ask bunq's customer service team about— in this case, having the expertise of other bunq users is invaluable. Plus, if you know the answer to someone else's question, you get to advance through the bunq-ranks, from Rookie to Prodigy. Who doesn't love a level-up?
Ready for bunq? Here are your account options
From addressing environmental concerns being a completely digital bank, everything about bunq feels like the future. And, in addition to this glorious future feeling, it is also utterly perfect for expat life in the Netherlands and beyond. If you've decided that this is the bank for you, then all that's left to do is deciding what sort of account you want with bunq- so we're going to take you through that now.
bunq for businesses (and that includes all you freelancers, hustlers and zzp'ers out there!)
At this point in time, you're probably just interested in a personal account, but bunq does also have Business bank accounts, so you can also take a look into that here, and see if it's something that would interest you. But when it comes to just yourself and your cat (or maybe your partner), bunq has lots of different options for personal accounts.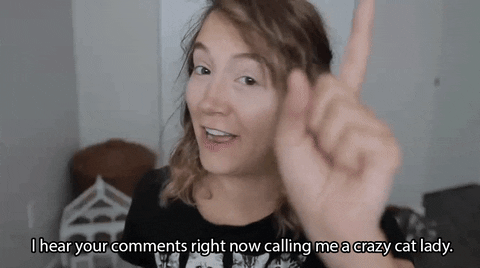 bunq for the people (you personally, or your family)
A personal account at bunq has loads of advantages, but the two that stuck out to us were the high interest rates you get on your money- up to nine times what you get at other banks, paid monthly- and the fact that bunq only invests ethically, so your money won't end up funding climate change. Always a plus.
If you have a partner apart from your cat, then a joint account with bunq is the perfect option. You can have up to 25 sub-accounts, which you can choose to share with your partner or not- which provides the privacy that is often missing with joint accounts at other banks.
On a more personal note, we have loved using bunq ourselves at DutchReview. The interface is really simple, and setting up our accounts was a five minute breeze. bunq truly feels like the bank of the future, and we love innovative, modern concepts at DutchReview ourselves- so bunq felt like the perfect fit for us.
Do you have any experiences with bunq? Let us know how it was in the comments below. 
Feature image: bunq.