Whether it is your conscience that is nagging you or your mom calling you from abroad, sooner or later it is wise to visit a Dutch Dentist. With all that stroopwafel and black licorice eating going on in this country it might be wise to make it sooner instead of later. But where to start? Let's walk you through 5 steps in order to get your mouth and teeth in great shape.
* If you came here because something is hurting like ****, better skip step 1-2 and go straight to 3
#1 Convincing yourself to go to a Dutch Dentist
Let me tell you something personal, and I hope my mom isn't reading this, I once didn't go to a dentist for 3 years. And I'm positive that almost half of you people reading this had a similar stint of non-attending. You all know how it goes, you've lost touch with your old dentist and moved countries and bang! Before you know it it's 3 years later and those stories by your Dutch co-workers about their routine check-ups every 6 months sound like the wise thing to do. And you know it as well, going to a dentist is important – especially since you want to have your teeth at the age of 89.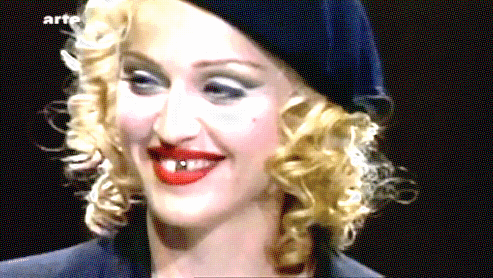 Old school scared of the dentist? A good dentist can help you overcome those fears.
Did I convince you? Good, you're going to seek out a Dutch dentist! And you're in luck as well because Dutch dentists belong to the top of the world and prices are relatively low here!
#2 Finding a Dutch Dentist
Ok, but how to find one? Sure you can ask co-workers or friends if they know a nice one and if you're located in some village in the 'Achterhoek' you might want to go for the local one. Maybe your criteria are more important for finding a Dutch dentist. So what would those be?
– Open for emergencies (when rollerblading at age 43 goes wrong)
– Speaks proper English
– Open after office hours
– Is this practice any good? (more on that later)
Then, simply phone a dentist and ask to join his or her patient list (just hope that they're open for new business). Why isn't pricing a factor you ask? Well, the prices for dentists are semi-controlled by the government so prices for procedures are more or less the same anywhere. Taking that into account you might just seek out the fanciest dentist for expats there is in town.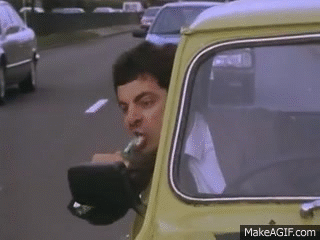 #3 Found one! Intake time
Yeah! Found a dentist in Amsterdam! Good job! What now? It's 2017 and things might be a tad bit different then when you hobbled along with your mum back in the 80s. I went to Tandarts Jordaan and checked out how a state of the art dental practice like this is all about nowadays.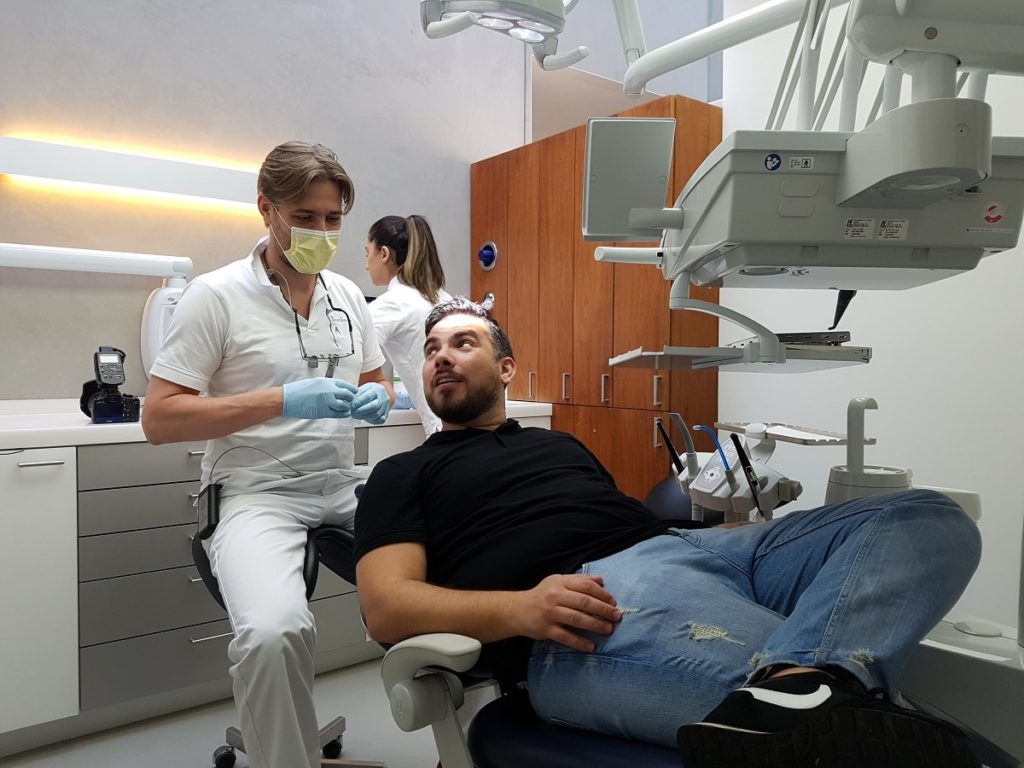 They had a 10-step process to fully check everything going on inside there, you know the deal: old fillings (got em), wisdom tooth (needs to go, I know) and my gums which are just so-so (more on that later). Also doing some 'light' photos right on the spot, something which I never saw before.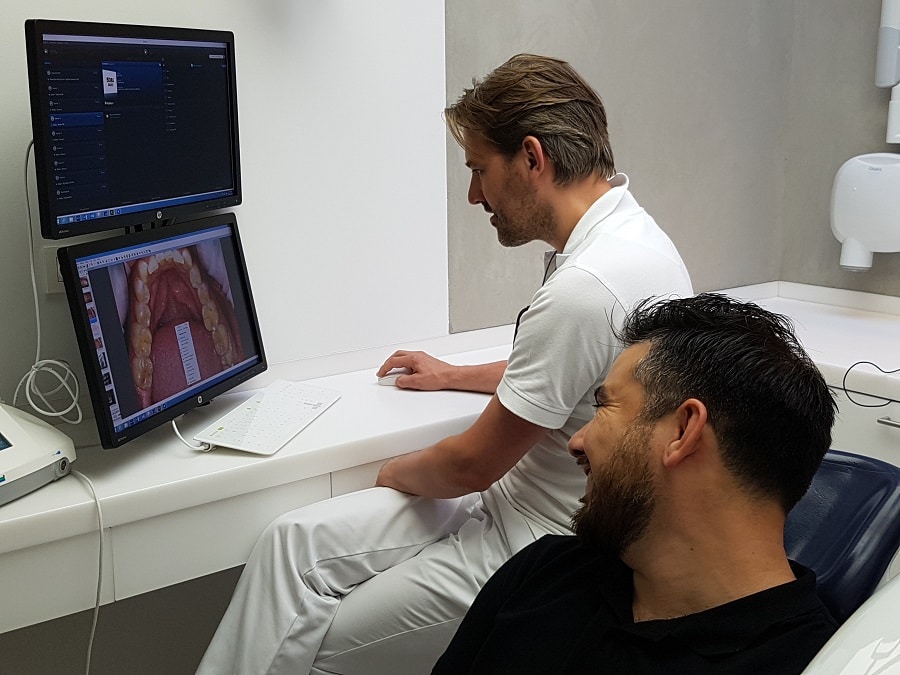 I liked the fact that the dentist from Tandarts Jordaan really took his time to explain what was going on. (and it wasn't bad, can still eat stroopwafels!)
In case it isn't all good-to-go your dentist will provide advice on possible follow-up appointments needed, based on the findings of the initial check-up. You will receive a schedule with indicative costs (so no scary unexpected costs) for the follow-up treatments after your first visit, to ensure that you know what is required including the costs which allows you to discuss these with your insurance company.
#4 Dutch dentist: Treatment time!
Perhaps even more vital than a check-up or intake is the actual treatment of your mouth and teeth. Make sure you've got a good Dutch dentist for this, heck forget good – just go for the best and fanciest looking out there (and if you're a hurry, an emergency dentist in Amsterdam)
So why should you pick a nice looking one with awesome equipment and great service always? I hear you thinking, wouldn't that be way too expensive?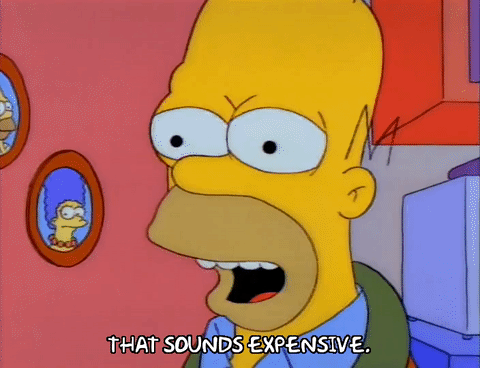 Because all the dental pricing in the country is the same, a dentist can not be more expensive than others. So go for that nice looking and English speaking clinic with multiple dentists!
#5 Don't forget to floss!
One of the things I hear from internationals in the Netherlands is how they like how their Dutch dentist is always looking out for them. The better dentists in the Netherlands focus on preventing tooth decay and such instead of racking up the bill by making you come back for more treatment when it's getting nastier.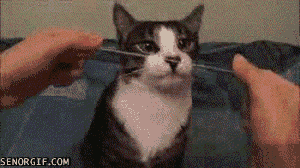 So as the cliché goes, don't forget to floss!

PS. I also learned at the dentist that mouthwater is completely and utterly useless
We worked together with Tandarts Jordaan on bringing you this article on Dutch dentists.
The name kind of gives it away, but it's a dental clinic in the Jordaan. For years now a good portion of their clients are internationals, so you're in safe hands with them.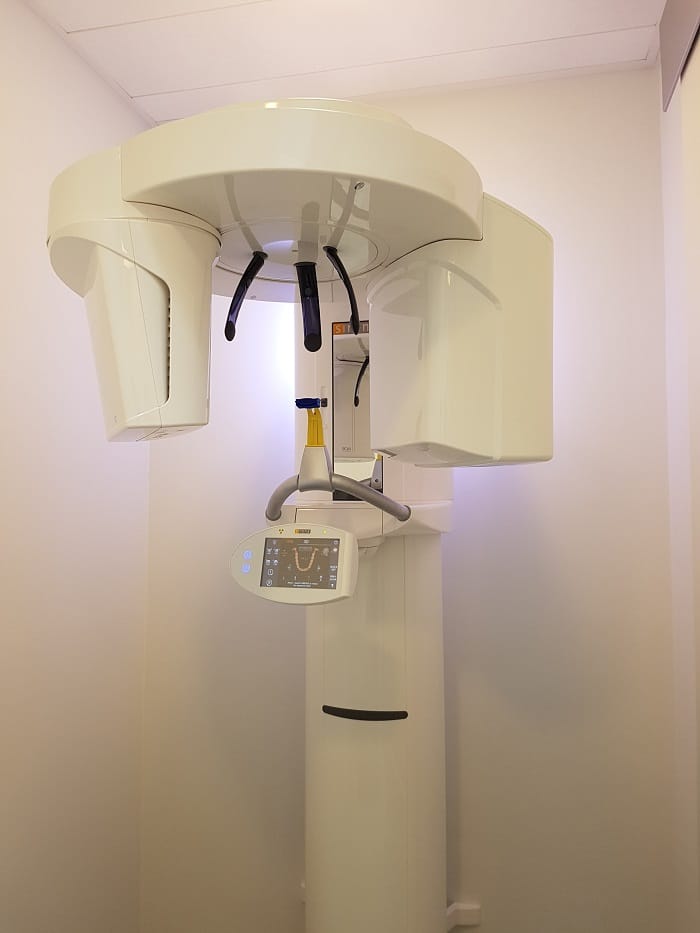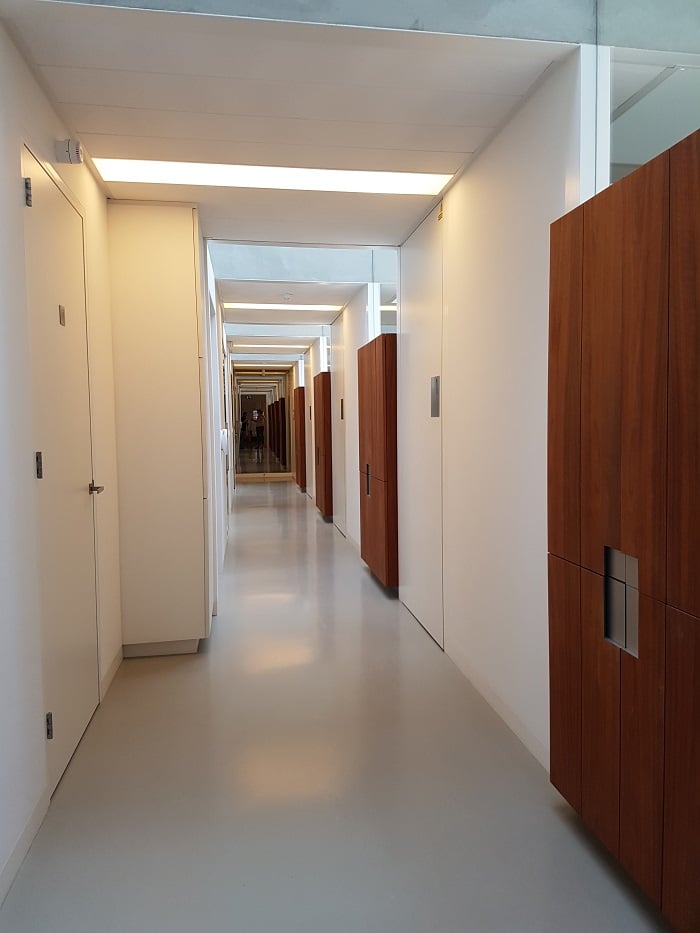 They've also got state of the art equipment and highest standards when it comes to service and hygiene, because why settle for anything less?
Check out this of their clinic right here:

Address: Westerstraat 176
Website | Instagram | Facebook