Getting a DigiD in the Netherlands
Moved to the Netherlands and need a DigiD? Us at DutchReview have you covered on all you need to know about getting a DigiD in the Netherlands – you can thank us later. 😉
What is a DigiD?
A DigiD (Digital Identification) is an 'online identification', so you can use government services and websites. It's similar to having a passport in the sense that it's basically a form of ID that you can use to apply for government services. Your account is linked to your BSN. The DigiD comes in the form of a username and password and this is what you use to log in.
Do I need a DigiD to live in the Netherlands?
Well basically everything you do revolves around DigiD, so it's worth getting a DigiD in the Netherlands. Your workplace may ask for it, when you study in the Netherlands (you will need to have DigiD for things such as Studielink). If you want to apply for any sort of benefit you will need a DigiD. You will need a DigiD sometimes for healthcare (if you want to access personal information). When you fill in a tax form, you will also need a DigiD. There are many others, so basically, if you live in the Netherlands, at some point you will need one!
How do I get a DigiD?
Applying for a DigiD is easy, it's the receiving one which is the hard part, but I'll get on to that rant later. 😉 To get started, simply Google DigiD. The first thing that should pop up is the DigiD website (here, I'll make it easy for ya – click here). On the top right hand side, there will be an option to see the website in English, so click this if you can't read Dutch. Now click "Apply" and you should be taken to a form. Now it's suddenly not in English (confusing I know).
So first things first, it's time to fill the form in! On the first page:
Burgerservicenummer = BSN
Geboortedatum = Date of Birth
Postcode = Postcode (self explanatory)
Huisnummer = House number
Click volgende to go onto the next page. Once you've filled in the form, you will have the option to choose more security measures.
Text message authentication (SMS controle)
You can choose to have text message authentication. This is not mandatory, but I'd recommend it just to save time, as some services do ask for text messages for security reasons and it makes everything else much easier too. This part is easy too – just click 'Ja' if you do or 'Nee' if you don't. Again, click volgende to go onto the next page.
Your DigiD account: username and password
Now it's time to create your DigiD! On this page, you will have to choose your username and password. Your gebruikersnaam (username) should be easy for you to remember (and none of that cringe stuff we used to do with our email names, back in the 90s). Always remember that this is also case-sensitive and you shouldn't include spaces. Your wachtwoord should also be easy for you to remember (yet not so much so that people can guess it). You then need to retype the password (herhaal wachtwoord). If you want to be able to recover your password by text message or email, then tick the box underneath called 'wachtwoordherstel'.
The other options are pretty self explanatory, yet don't forget to tick the box at the end (gebruiksvoorwaarden), it's for the terms and conditions (not that you can read them anyway). You've also probably figured out how to go on the next page now, so I'll leave that one down to you. 😉
Congratulations, you've got a DigiD! (…almost!)
Security validation for the DigiD
You'll now find that your phone is going off. I'm sad to say, it's not your date texting you back, it's from DigiD. This code you should input into the form, then continue onto the next page once you've done it. You're also going to have new mail, which also is sadly not from anyone interesting. It's DigiD again! Now, do the same thing as you did the text message and go onto the next page.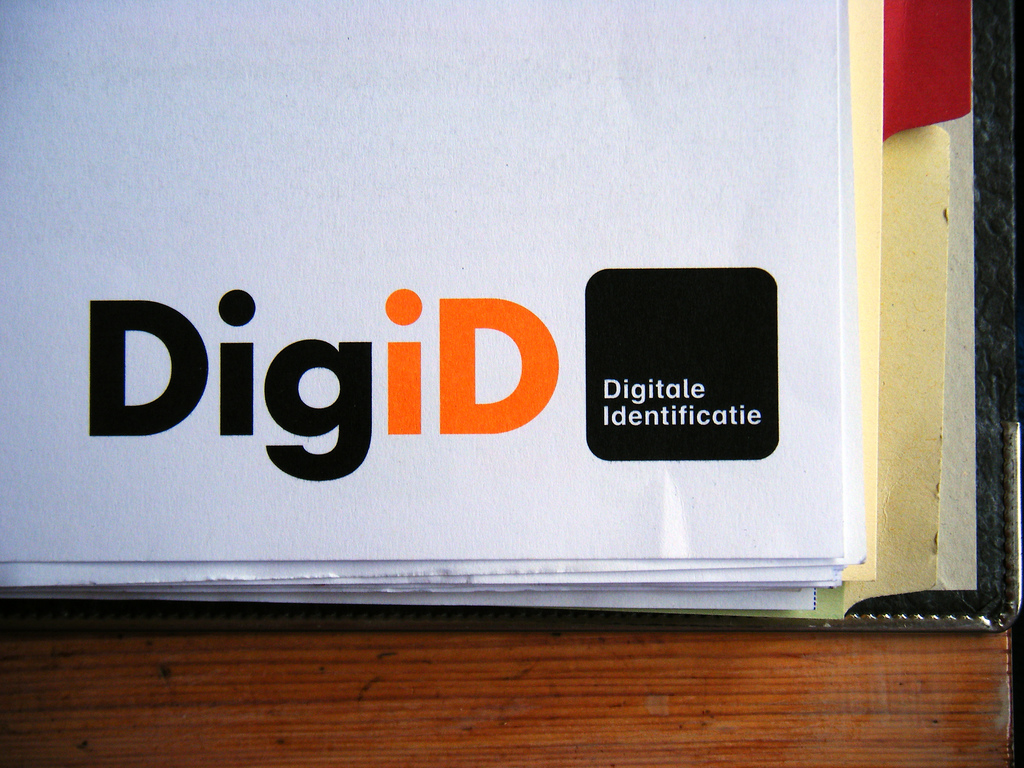 Now how will I get my DigiD?
This is the section where I start ranting, because that's just me in a nutshell. Thankfully, it's not just me that loses their patience with this step. Basically, you now will receive a letter to your address stating yet another code for you to input into the system. At this point, you can exit the form, it's going to take a while. It should arrive at your address within 5 working days, yet for some people it could take longer, or even shorter. This is where the issues can start with obtaining your DigiD. Remember that you have 20 days to activate it. 
Here's the hard part of getting a DigiD in the Netherlands…
Nobody but you can accept the letter. It gets delivered right to your front door and you must show the person delivering it to you your ID. You cannot get someone who lives with you, to show the person your ID, it must be you. The problem is you don't know when or if they're going to show. Of course, we all lead busy lives and most of us work. They only deliver a couple of hours after working hours too, so if you have a long commute, then you may not make it home in time for delivery, ever. This was an issue my partner had when his workplace asked for his DigiD.
He works in an office 5 days a week, so whenever he made it home, he was missing the delivery. He then called them up hoping that they would provide a day and time, so he could at least get the morning off work to receive it. They are unable to arrange this for you, so it's just luck when it turns up. So it took two months, yes TWO months to get his DigiD, and even then it was pure fluke on the way back from work one day when he was a little earlier than usual. His work never battered an eyelid, so they must be used to the long wait.
More annoying experiences with the DigiD
I also just realised that you may have to do this multiple times for different things. For instance, my partner wanted to access his healthcare policy via their app. They ended up sending out yet another DigiD code and we have given up with it now so we probably won't bother with any fancy apps. There has been a lot of complaints about DigiD for reasons such as these. Don't get me wrong, it's a good idea. But doesn't work in practice (if you could 'book' a time slot, then it would solve most of these problems).
I also sneakily caught a DigiD post guy writing loads of cards out on our block of flats and not actually ringing any of the bells! So be aware when you apply for your DigiD. It may be the easiest thing in the world or take months, depending on your circumstance! It only took me a week, but my partner 2 months.
After the 86th delivery attempt when getting a DigiD in the Netherlands…
I've received my code for DigiD by post, now what?
Holy s**t, you've done it! How long did it take? 😉 Now it's nearly all over! Just head to the DigiD activation page (the same one as last time), and fill in the form. Here goes again:
Activeren = Activate
Gebruikersnaam = Username
Wachtwoord = Password
Activeringscode = Activation Code
Transactiecode = Transaction code (only do this if you actually applied for SMS validation)
Now you can click 'activeren' to confirm. You officially have your DigiD now!
Important things to remember when getting a DigiD in the Netherlands
Your DigiD is strictly personal – you must not give out your details to anyone. Guard it with your life!  If someone finds out your DigiD, you should apply for another one.
If you do not use your DigiD for 3 years, then it will expire, meaning that you will have to apply for another one. Not sure when that will be? Just log on and it will tell you!
Now you're all set on getting your DigiD in the Netherlands. While you're here though, do join our DutchReview Facebook group, we're a funny, cheery bunch, I promise. 😉