Have you been to Eindhoven Glow yet?
Are you free tonight? This years Eindhoven Glow is running from 11th – 18th November. So I can't stress enough that if you want to go after seeing this, then go tonight between 18:30 – 24:00 (it's the last night)!
If you don't know what I'm yapping on about, then read on…
Eindhoven Glow
Eindhoven Glow is a free event which has taken place since 2006. It is a light festival, which involves innovative projections, animations and sensory experiences, created by artists and designers. This festival takes place in Eindhoven as it is known as the 'City of Light'. This is due to Eindhoven being the largest producer of matches, due to the tobacco industry (1870). This was later reinforced due to the Philips light bulb factory production (1891).
Every year this light festival takes place outside and follows an alternative 'walking route' all through Eindhoven, using techniques such as 3D projection on buildings and laser shows. It's worth a visit due to how original it is and of course it's free (so can that really tempt you any further?)
This year's GLOW
This year the theme is "The Source." This is referencing the fact that Eindhoven has always been a 'source of light.' The route is 6km long, involving 21 different designs to see. This includes: Blob the Bulb, #GLOWING, Falsche Frage / Lux, Sonos Ignitia, Shine Like The Whole World Is Yours, The Origin, Light Over Matter, Windows, Step Into The Light 2.0, Submurged, Elantica, Lichthouders, Atmorama, Gyroglow, Connect, _Root, Story Of Light, Trees of Life, Moving Light, Weltmaschine and For iTernity.
Lets take a look at some of the best bits of this years GLOW. If you want to keep some of the exhibition a surprise, then don't scroll down any further, my pictures are incoming*
____________________________________________________________________________
I'll start with my personal favourite:
By far the most impressive projection is on the Catharina Church (it looks even better in real life). It transforms into a bright and colourful piece of history. This theme was modelled from the stain glass windows of the church.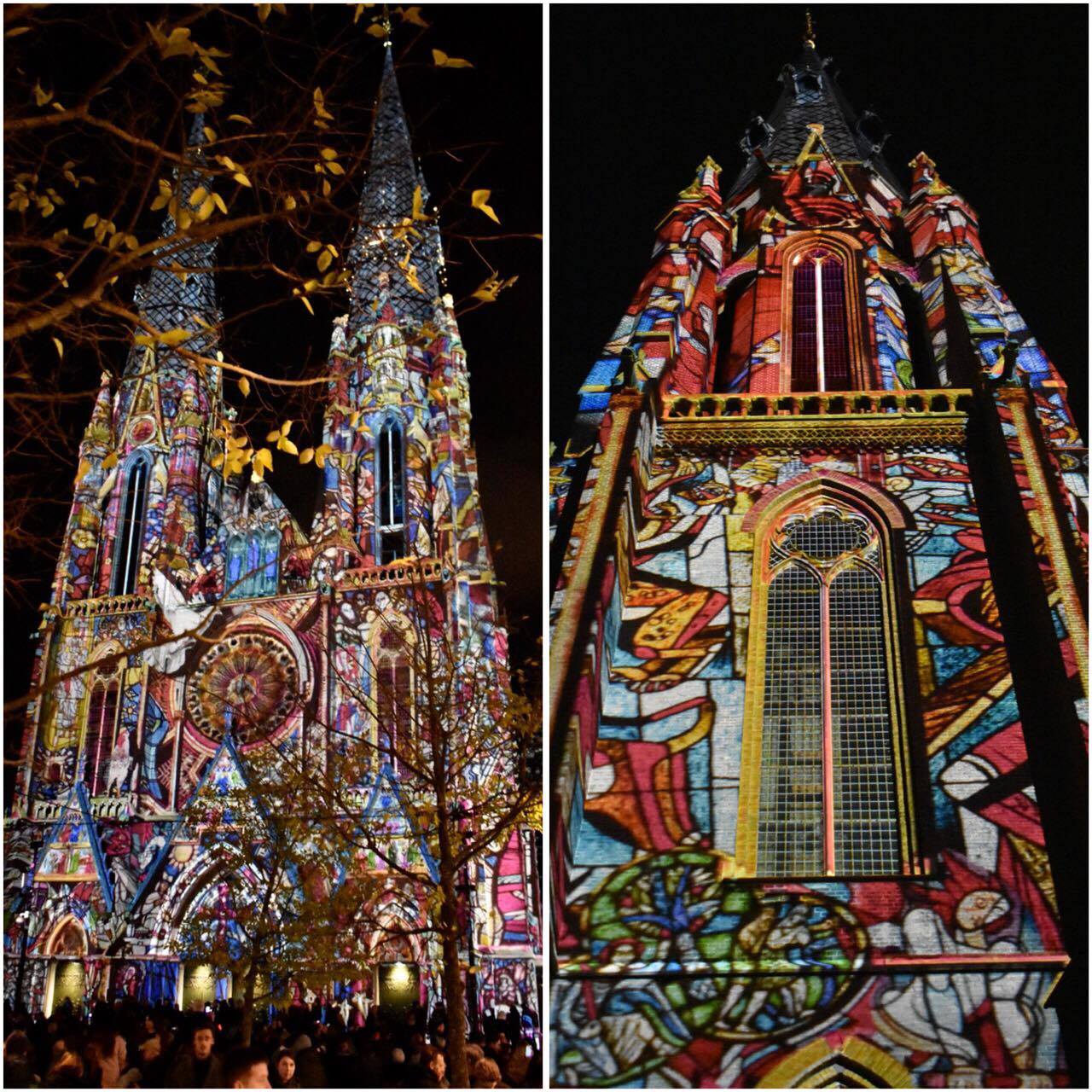 Similarly, cool projections are used on trees. These lasers followed the structure of the tree and the branches, hereby creating a blend of nature and technology.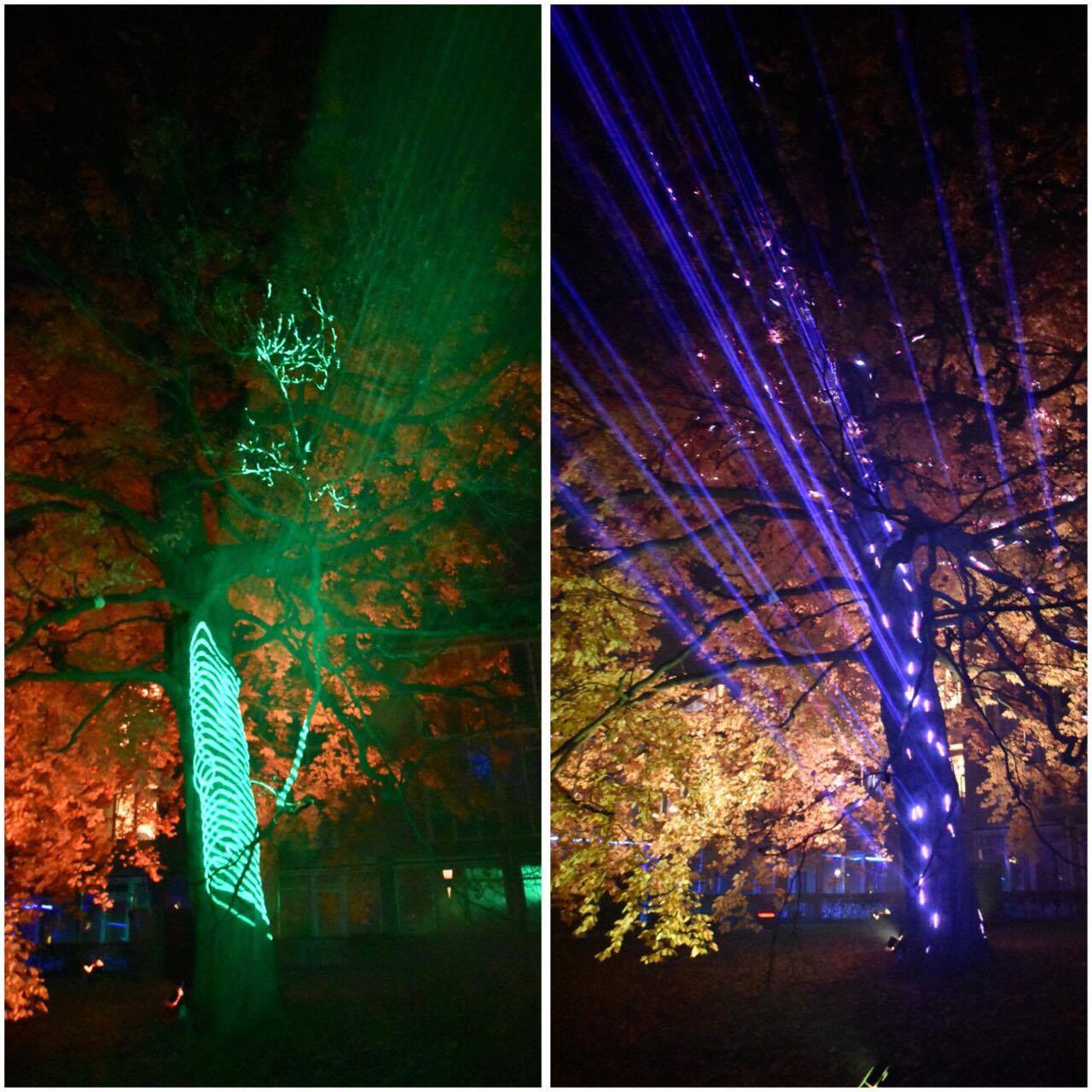 Other projections are created on the futuristic "De Blob" building in Eindhoven. The projections were so good, that it looks real!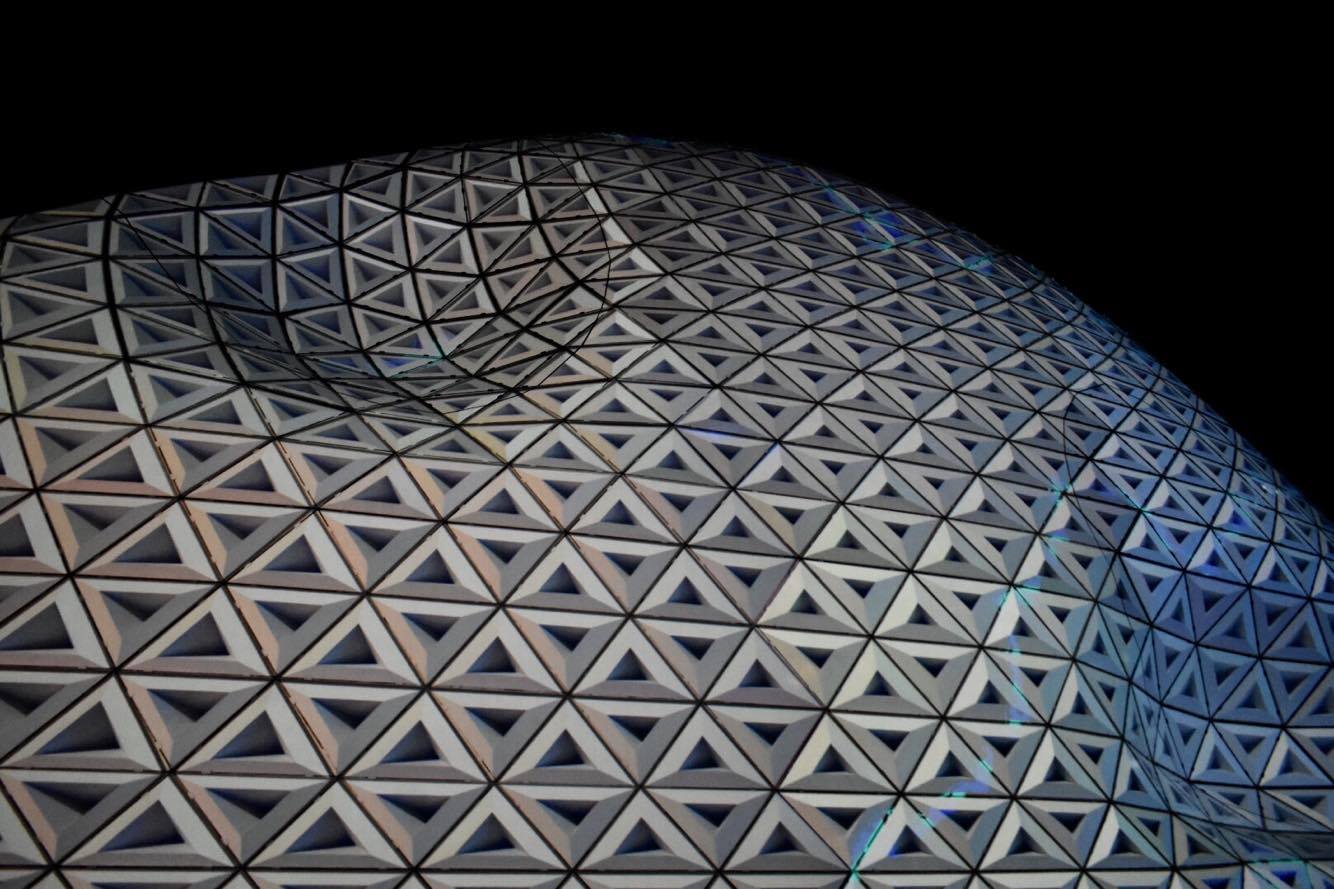 If you head to Stadhuisplein, you will find a square of laser beams. These beams continuously change and helps give the illusion that the surrounding space is almost fictional. It highlights the area and the surrounding architecture and looks really cool when you stand (or lie down) in the centre of the square.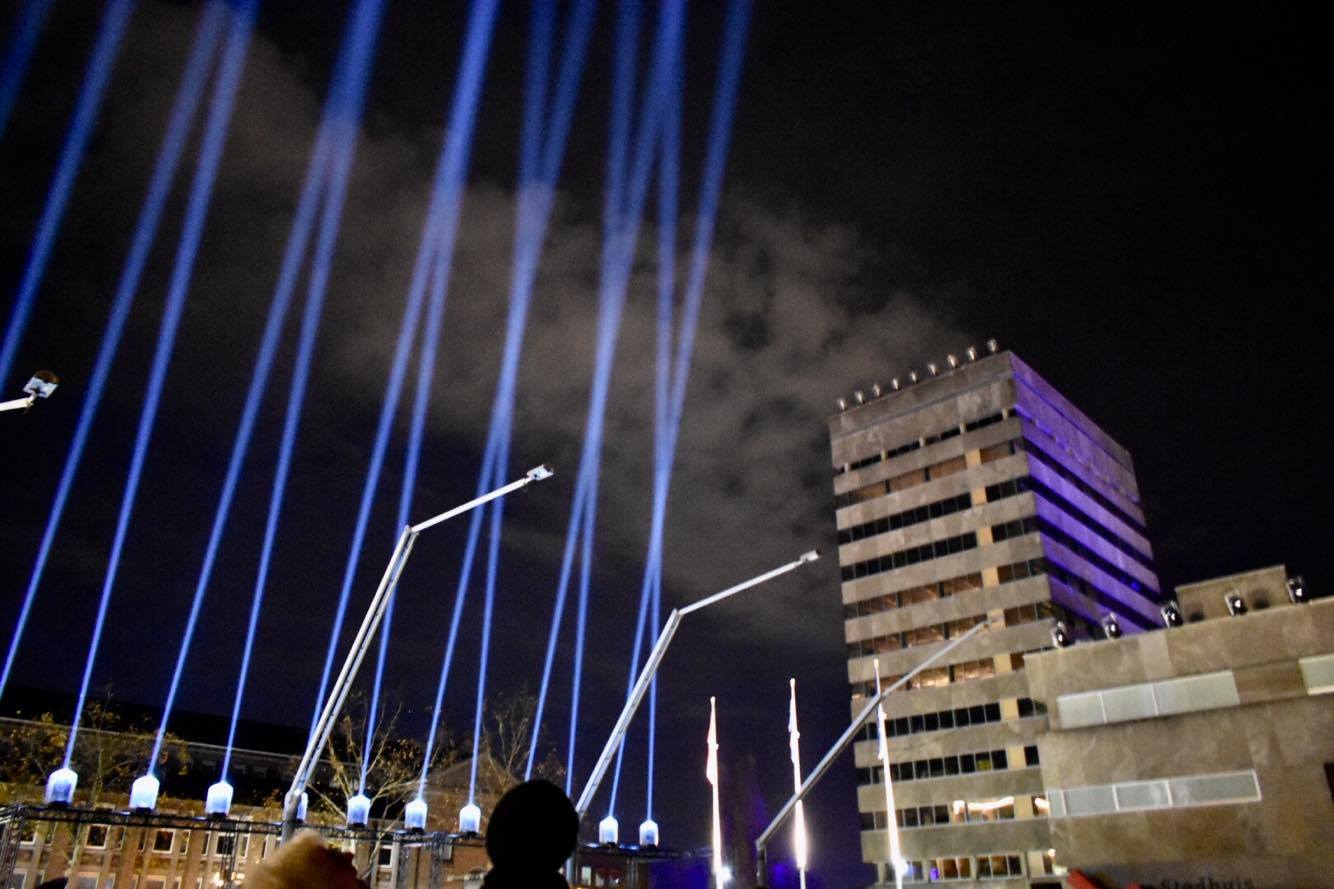 Moving light is also used to demonstrate how using human movement can make us creative in light. For example, "Moving Light" urges you to jump around under a cube in order to light it up in different ways. This is an interactive art piece.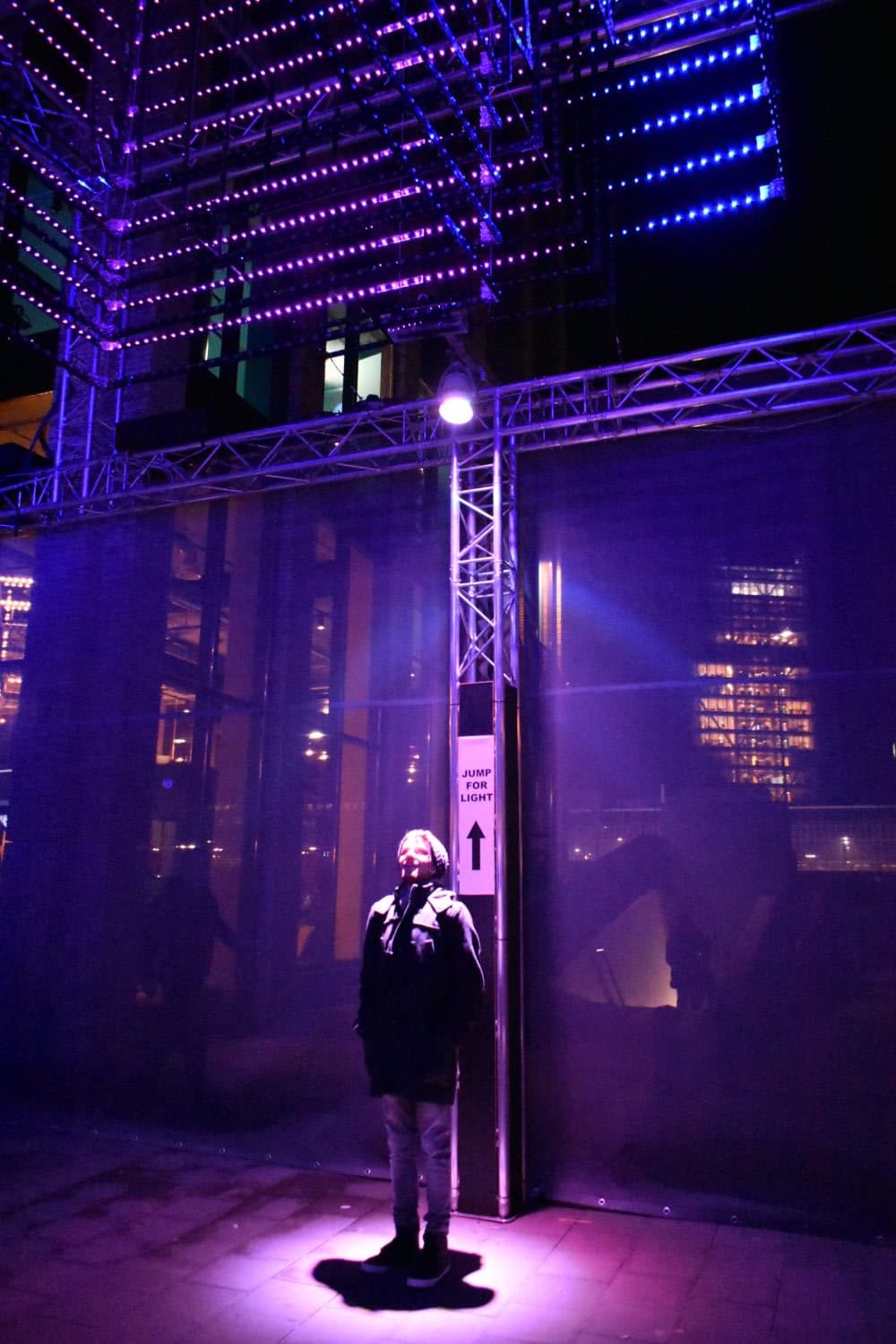 Other places around Eindhoven are lit up for the occasion…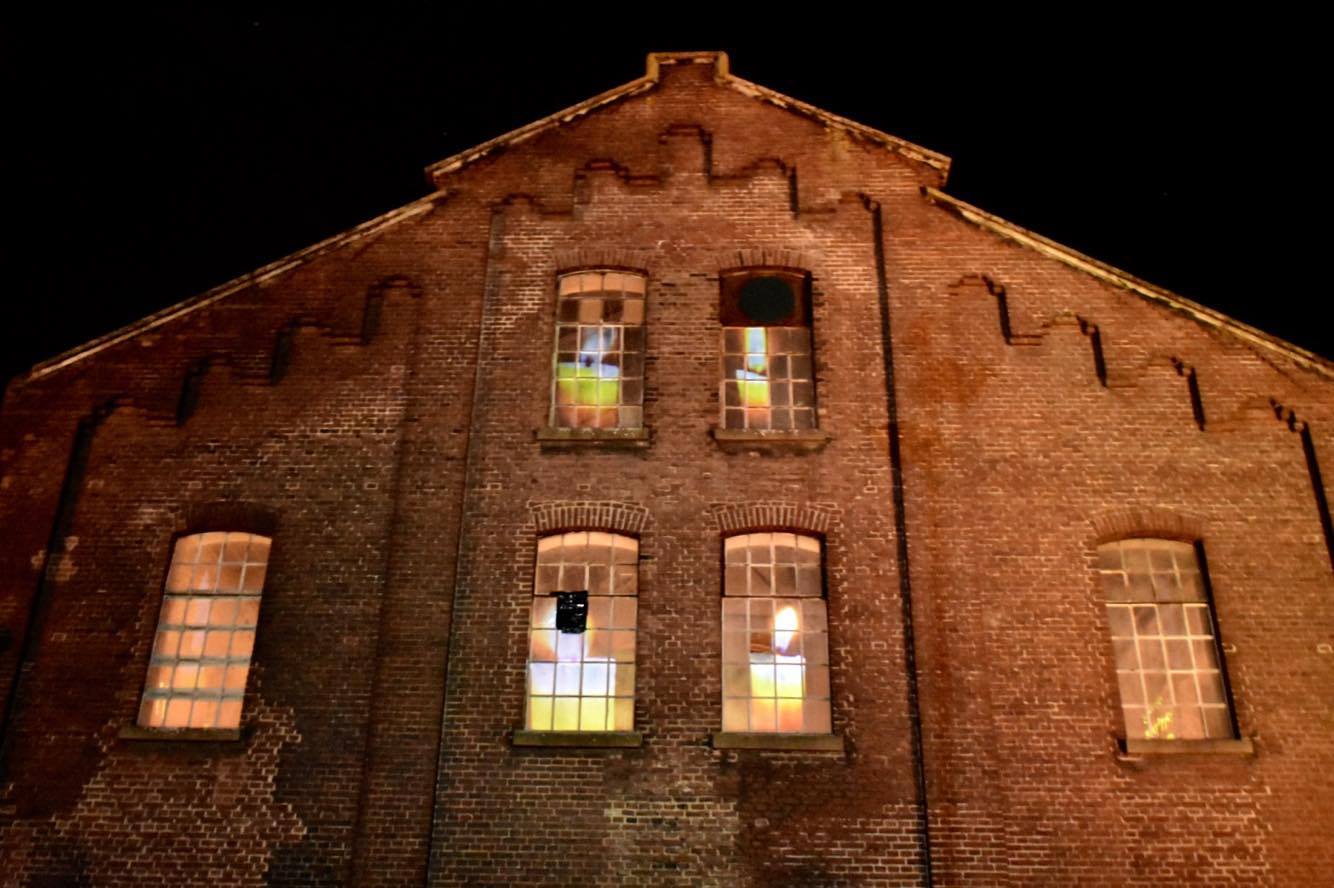 The use of light is used in simple items such as hula hoops, to create this interesting effect when used.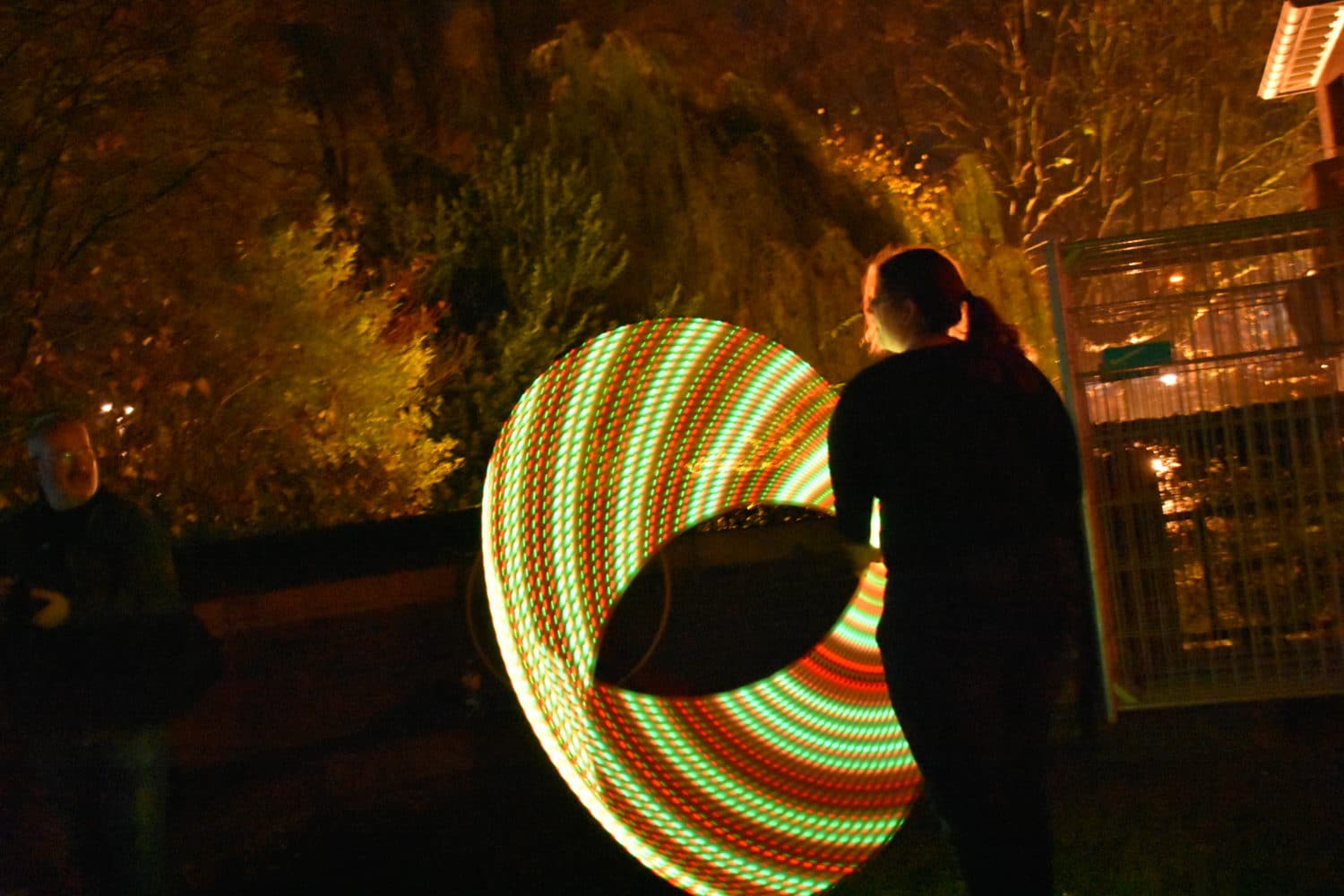 There are many other uses of light to see, and I don't want to spoil them all, so if you're looking for something to do tonight, then head to Eindhoven to see it for yourself.
If you're unable to make it then don't panic – Eindhoven GLOW will be returning next year between 10th – 17th November 2018.