Festivals and Events in Tilburg: Where and when?
In or around Tilburg or just looking for an excuse to get out there and go to a festival or event? Well, there's no shortage of those in Tilburg. Throughout 2019 there are many different events taking place throughout the year and there really is something for everyone to enjoy.
Here are just 15 great festivals and events in Tilburg in 2019:
1. ParkBeats
It's the 7th edition of ParkBeats already and more and more of us are attending every time. If you're a lover of urban or dance music, then this sell-out festival is for you. Many different DJs and other artists will be present this year at ParkBeats, alongside other activities that attendees can enjoy. The festival has promised a larger urban lineup this year after the success of their new stage last year – so this year is sure to be a good one.
ParkBeats will be taking place at 't Leijpark from Sunday 7th July 2019. More information is available here.
2. Tilburg Zingt (Tilburg Sings)
Can't wait any longer for King's day and looking for a party? The night before King's day has the largest sing-along event returning to Tilburg. It's popular, it's fun and it's been there for everyone to enjoy for 16 years!
Tilburg Zingt will be taking place at Theater Burring on Friday 26th April 2019.
3. Student Liberation Festival
Are you a student studying in Tilburg and looking for a party? The Student Liberation Festival is taking place soon. So enjoy a nice cold drink (nice weather – we hope) and great music. Just show your ID at the door for entry and you're good to go.
The Student Liberation Festival will be taking place at Muzentuin, Tilburg on Sunday 5th May 2019. More information is available here.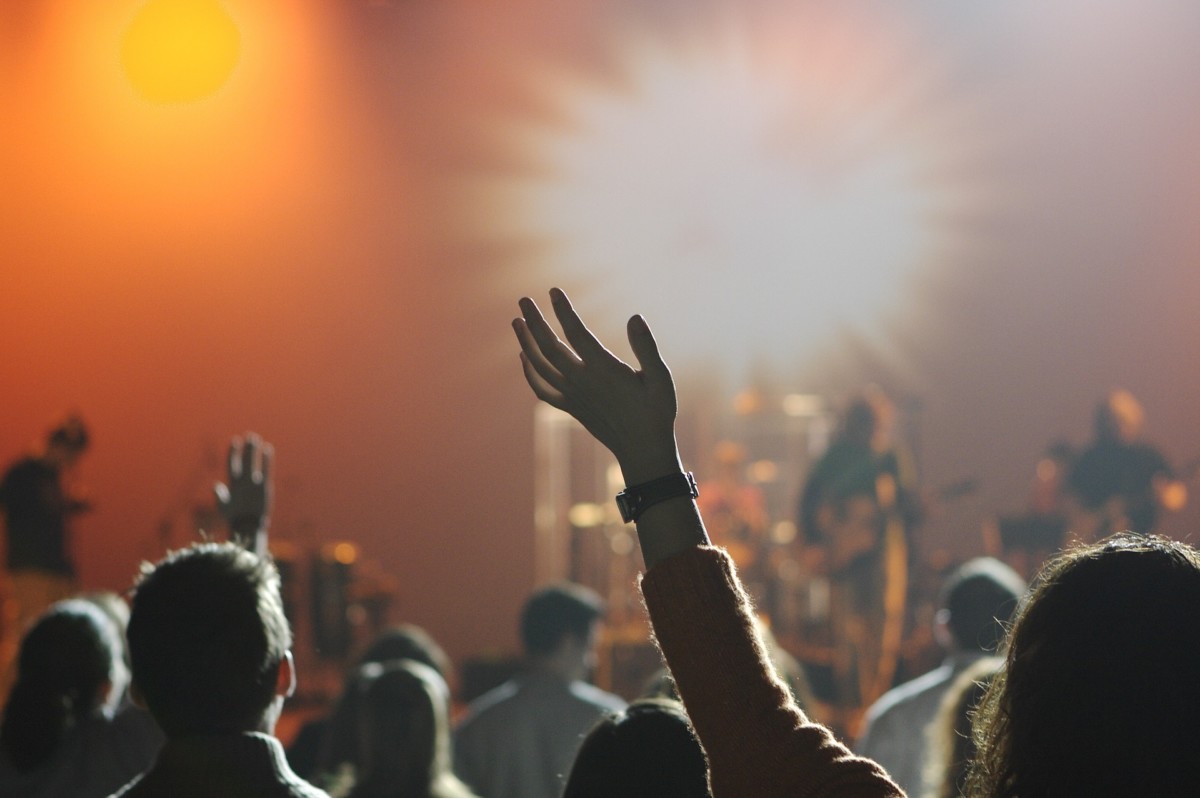 The popular Hap Stap festival is a food festival, which showcases local food talents. Hap Stap was set up as a low-key event over 20 years ago, where restaurants could present their food to the public. Even though the festival has grown so much since then, the principle is the same! So, what can I expect? The participating local restaurants provide delicious food to suit everybody's taste. So if you think you're too fussy to enjoy it, you can rest assured that there will be something there for you.
There is free entry, music, food and a great atmosphere.
Hap Stap will take place at Spoorlaan 298 (Interpolistuin) from Friday 7th June – Monday 10th June 2019. More information is available here.
5. Preau Millage
If you're a student in Tilburg well there's yet another great student event for you (and it involves drinking in the sun again, what could be better?). Preau Millage is the perfect place to try some different beers. With several breweries providing special beers for you to enjoy, you're sure to get a bit wavy, but it's so worth it!
Preau Millage will take place at Club Forge from Friday 10th May 2019. More information is available here.
6. Back 2 the 90's
Who doesn't love boogying to some classic 90's tracks? Well, this festival will let you do just that! It will be banger after banger all under the summer sun. What more could you ask for? Get your group together and enjoy a night of pure nostalgia.
Back 2 the 90's Festival will take place at Leijpark on Saturday 6th July 2019. More information is available here.
7. Wijnstra Easter Brunch
Easter is almost here already, meaning it's time for that delicious food and chocolate eggs. Not feeling up to making it all yourself? Well, Wijnstra catering is organising an Easter brunch for everyone. You can enjoy fresh sandwiches, juice, tea and coffee and even a glass of bubbles, while you're children are looking for their Easter eggs. It's relaxing for the adults and great fun with the kids.
Wijnstra Easter Brunch will take place at NS Square 16 from Friday 12th April –  Sunday 14th April 2019.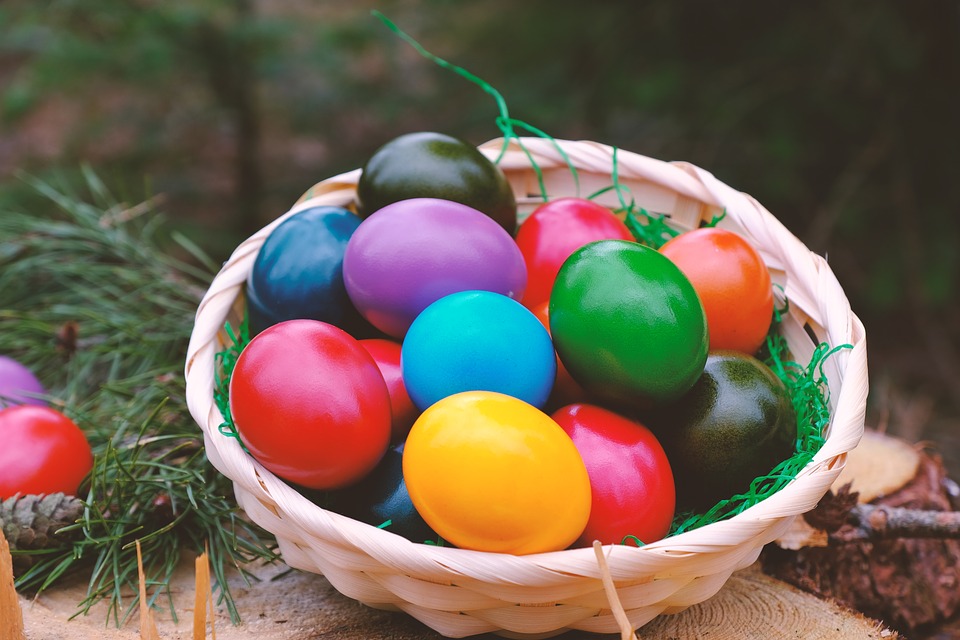 8. Best Kept Secret Festival
The Best Kept Secret Festival is far from secret now 😉 This great festival in Hilvarenbeek showcases both new and old artists from a variety of different genres. From rock to hip hop, there really is something for everyone. So if you're looking for a great festival to jive in this summer, then you know where to head to!
Best Kept Secret Festival will take place at Safaripark Beekse Bergen from Friday 31st May – 2nd June 2019. More information is available here.
The Tilburg Fun Fair / Tilburgse Kermis is coming back! Time flies and thank god it does because, with over 200 different attractions, there is definitely no shortage of fun. Year on year more and more visitors come to the kermis – with more than one million visitors visiting Tilburg's fun fair every year. 'Pink Monday' is the top day for the fair with over 300,000 visitors passing through the gate, wowee! 
The Tilburg Kermis takes place at Heuvelring 52 on Friday 19th July – Sunday 28th July 2019. There is so much to do, such as going to a giant parade, theatre, fair, markets, and music. So there is something for everyone. More information is available here.
Woo Hah! is the biggest hip-hop festival in the Netherlands. It started off as pretty small scale and began as a small festival with 4,000 visitors in 2014, growing to 30,000 (completely sold out – ticket wise that is) within 2 years. It's so impressive how fast the festival has grown over the years and it's the perfect place to be if you're into hip-hop.
For more information, ticket shop and amazing line-up information, visit the website.
Woo Hah! is located at Holiday Park Beekse Bergen on Friday 12th July – Sunday 14th July 2018.
11. Tilburg Beer Festival
Yup, that's right – a beer festival is coming to town! Tilburg beer festival is free entry, you just show up buy some coins, a glass and get drinking. Lots of different beers will be sold, along with Dutch snacks. So if you're craving that amazing craft beer and some bitterballen, then here you are. 😉
Tilburg Beer Festival will take place at Heuvelplein from Sunday 30th June 2019. More information is available here.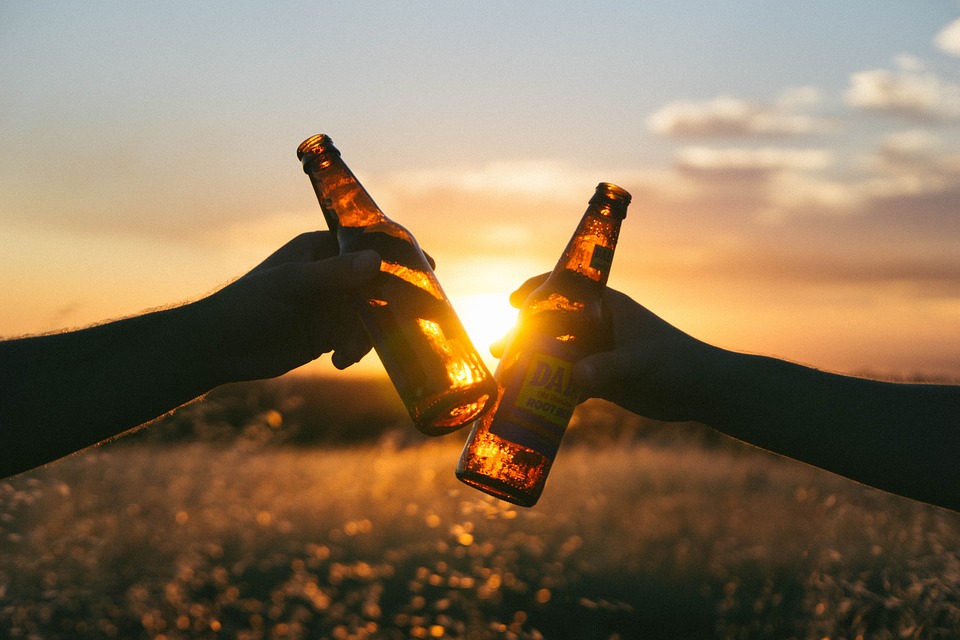 12. Purple Festival
Are you a student in or around Tilburg? Well, you're in for a treat. This summer 'Purple Festival' will take place and all first-year students from Tilburg, Eindhoven, 's-Hertogenbosch, Sittard, Veghel and Utrecht are invited to the Purple Festival at the end of their introduction week. There's going to be drinking, there's going to be music, there's going to be dancing and there's going to be a lot of socialising going on.
Intro week and Purple Festival will take place at Burgemeester Brokxlaan from Monday 26th August 2019 – Friday 30th August 2019.
13. Dragon Boat Festival
The Dragon Boat Festival in the Piushaven is a popular event for all ages. Not only do many people compete, but they go along to watch this great race. This will already be their 8th edition and yet again many dragon boats (big and small) will be competing against one another. So if you're wanting to take part or witness an exhilarating race, then you know where to go!
The Dragon Boat Festival is located in the Piushaven on Sunday 8th September 2019.
14. Draaimolen Festival
Draaimolen (Carousel) Festival is an international underground dance festival, held in a forest in Tilburg. The best backdrop to fit the underground vibe. The festival has attendees from over 20 different countries, all coming to experience top underground DJ's. So if you're after an immersive experience, in a forest, with amazing dance music – then this one is for you.
Draaimolen festival is growing year on year, with people coming from far and wide to experience it. For tickets and info, click here.
Draaimolen Festival is located at MOB Complex on Saturday 14th September 2019.
15. Circolo Festival
If you're wanting to attend something creative this year, then Circolo festival may be for you. The festival includes design and visual arts, music, modern dance, circus, and theatre and offers something for audiences both young and old. It is an international platform for artists and showcases their incredible talents.
So if you want to see something exclusive and creative, then head to Circolo Festival.
Circolo Festival is located at 't Leijpark on Wednesday 16th October – Sunday 20th October 2019. For more information click here.
BONUS: An epic library with tons of events: the LocHal
Have you been to the new library LocHal, yet? No? What are you waiting for?! It just opened in the January, and is instantly one of the best libraries you can go to to study, work, or just relax and grab a bite to eat. It can easily become your local meeting point with your friends and family, because it is right next to the Central Station! Also interesting is that it was previously a building meant to repair locomotives, which was transformed into the architectural marvel it is today.
Check out our video about the LocHal here!
As you can see there are tons of things happening when it comes to culture in Tilburg. Surf to our friends at 'Ticket to Tilburg'  for more info on what's happening and how to be part of it!
Damn, that's a lot of things to do in Tilburg, I wouldn't even mind living there! Don't want to take our word for it? Check out the local's guide to the city! Or at least plan a day trip to the cultural hub of Tilburg soon! If there's nothing in our guide that is interesting to you, why not look here for more suggestions? 
Which of these festivals and events in Tilburg will you be going to? Let us know in the comments!