Netherlands is not all about the big cities like Amsterdam, Leiden and Den Haag! If you have been in the country for a while and looking for new places to visit but don't want to create a havoc in your budget, then you're in luck! With a little bit of our help, you can not only discover a new city that is perfect for a day trip from Amsterdam (or anywhere really), but keep your money for yourself as well. Cause we have 7 things to do in Delft, for free!
7 (Free) Things to do in Delft
1- Markt and the City Hall
Grabbed your OV-Chipkaart and a short ride later, you've arrived at Delft Station, what's next? Well, our first stop of things to do in Delft is right in the city center! After a 10 minute walk, you'll find yourself in the biggest open square right between the New Church and the City Hall.
The striking red shutters and the front part of the City Hall building dates back to around 1618-1620 but the rest goes back even further. The old City Hall burned down in 1618 so the architect Hendrick de Keyser who was already working on the Nieuwe Kerk, designed the new one we see and visit today.
If you would like to see more of it, you can step inside! The entrance is free to roam around and see a glimpse of its stunning architecture. It is also commonly used for weddings (I got married there!) so you might come across a ceremony!
And since you are right at the heart of the city, look around! You can admire the classic Dutch houses, see the building that Johannes Vermeer was born, see the statue of Hugo de Groot and get to know new things. That huge Church? That's the Nieuwe Kerk and unfortunately NOT free of charge but feel free to adore its charm!
2- Beestenmarkt
Only 5 minutes away from the Market, you can continue your day of sightseeing by stopping by at the Beestenmarkt. This little green square is surrounded by cafes and restaurants. If you don't mind spending a little something, Kobus Kuch is welcoming you to taste their yummy apple pies! If you would like to keep your wallet closed that's okay too because it is lovely enough to just walk around and relax on the benches while enjoying the lively atmosphere.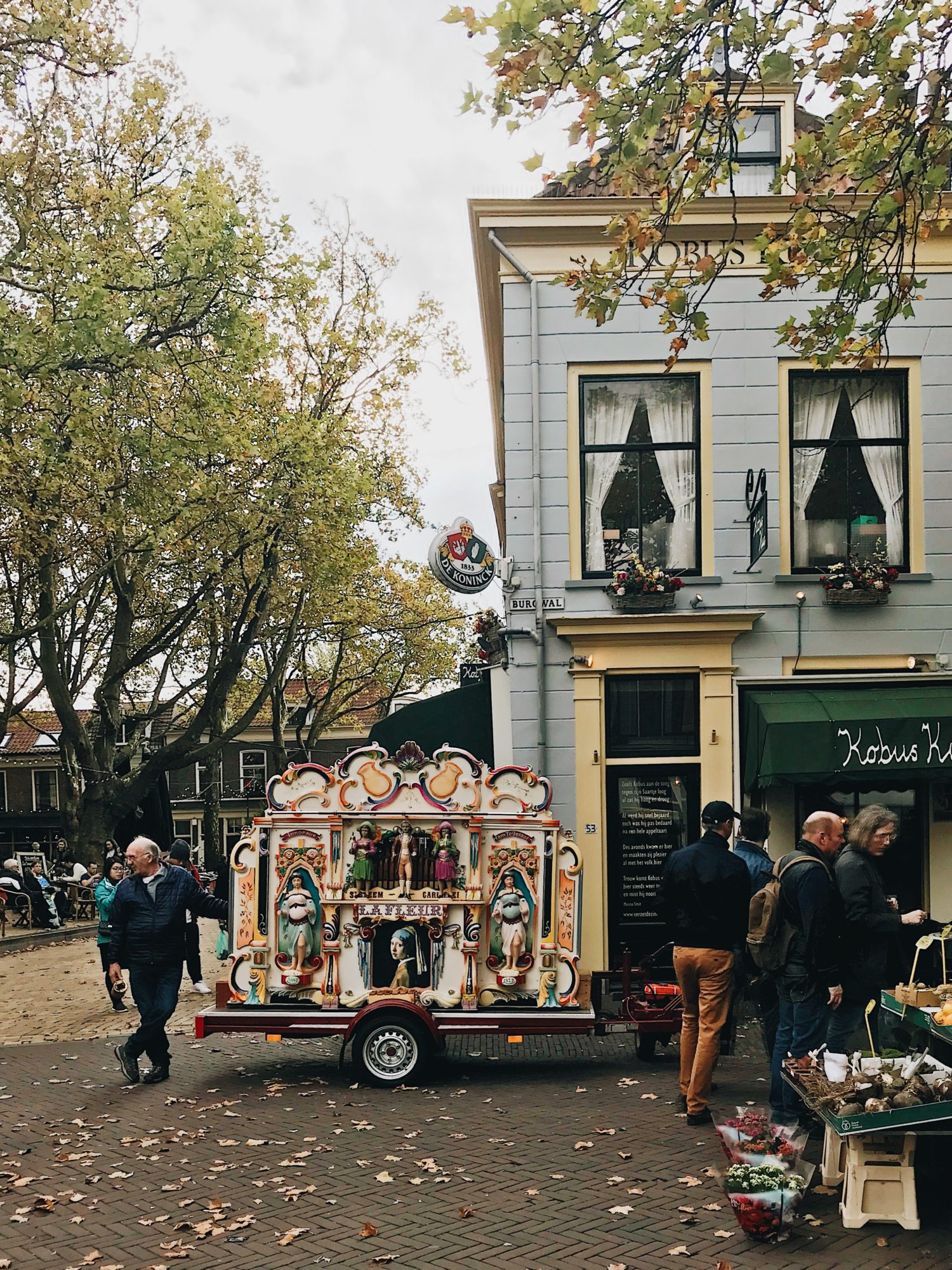 3- Oostport
On the 3rd place for things to do in Delft, we have the Oostpoort. Back in the day, the city of Delft was (understandably) protected against outside intruders by the surrounding city walls and had several gates for passage. The Oostpoort is unfortunately the last one that is still standing. This little charming spot is a great walk through the canals and the picturesque houses as well!
4- Saturday Flea Market
Apart from the normal market on Thursday's, Delft also has a bigger Flea Market spread through the city and the canals on Saturday's. There are also fresh produce stands and street food galore. To summarise, it is not only good for your soul but good for your belly as well!
You can stroll around, look at antiques, trinkets, paintings, clothes, posters, even small KLM huisjes.
5- Maria van Jessekerk
The New and the Old Church might cost some money to take a walk on the inside but Maria van Jessekerk does not! Right on your way from the Market to the Beestenmarkt, this 19th century Neo-Gothic church is both authentic and majestic. High ceilings, great ornaments and bright colours!
Just be sure to check up on the visiting hours on their website, because they change frequently.
6- Nieuwjaarsborrel -7th Jan 2018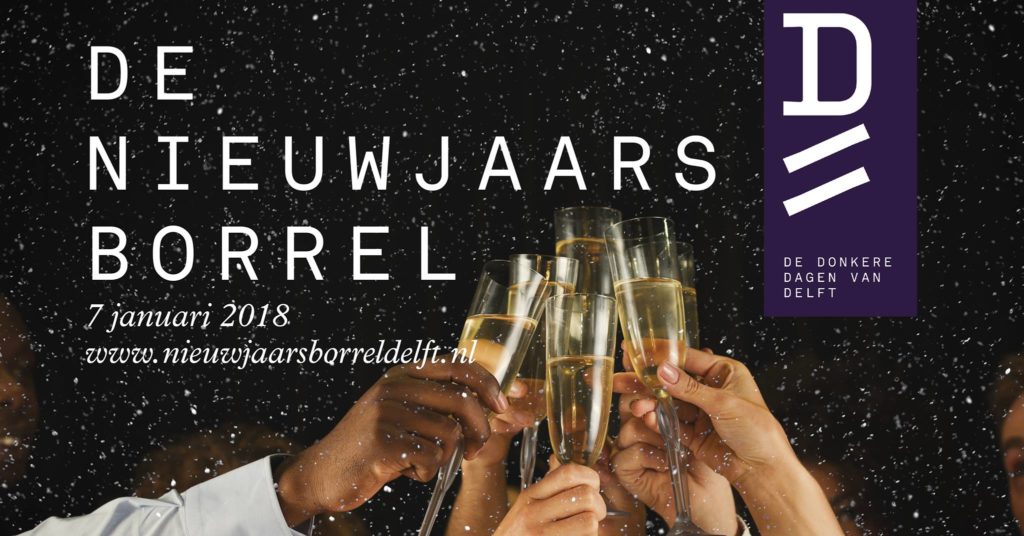 Hurry up it's almost here! You can celebrate the arrival of the new year with the mayor of Delft, Marja van Bijsterveldt and meet the people and entrepreneurs of Delft on 7th january from 17:30 to 19:30. The entrance is for free but there are limited space so make sure to order your ticket here.
It's free, it's fun and right at the Market; so what's keeping you?
7- WOLPOP- Ska Concerts -12th Jan 2018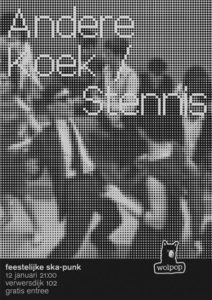 In town on the 12th? Wolpop is starting 2018 with plenty of SKA! They are opening this year with the brand new band Stennis. Then you'll be rocking out with the 2nd band of the night Andere Koek! The entrance fee? None, even though this is a free event, they accept donations in form of drinks and cash 🙂
That's it folks! We hope that you'll have a great time exploring this cute little city and maybe come back again in the future!
Hey there! Be sure to follow DutchReview on Facebook in order to not miss out on any other good stuff!
We're also on Pinterest – pin this for later!