Roll up your sleeves and dip your favourite calligraphy pen in ink, because this is one event you won't want to miss. A Dutch Facebook user has sent out an open invite to watch Brexit across the pond from the safety of North Holland beach. 
Ron Toekook created the event "Gezellig op het strand de Brexit kijken," literally translating to "Enjoy watching Brexit on the beach." The event description suggests eating Dutch fries, drinking French wine and downing German beer ready for when Brexit wakes up as a closed country. To be honest, that sounds deeeeeelightful!
The event is scheduled for October 31st, the deadline for the UK to leave the EU. Boris Johnson has vowed to leave with or without a deal. The responses on Facebook have, of course, been pure gold. "I can't do that day… could it be postponed?" said one user. "Might be nice to end up with a high tea!" suggested another.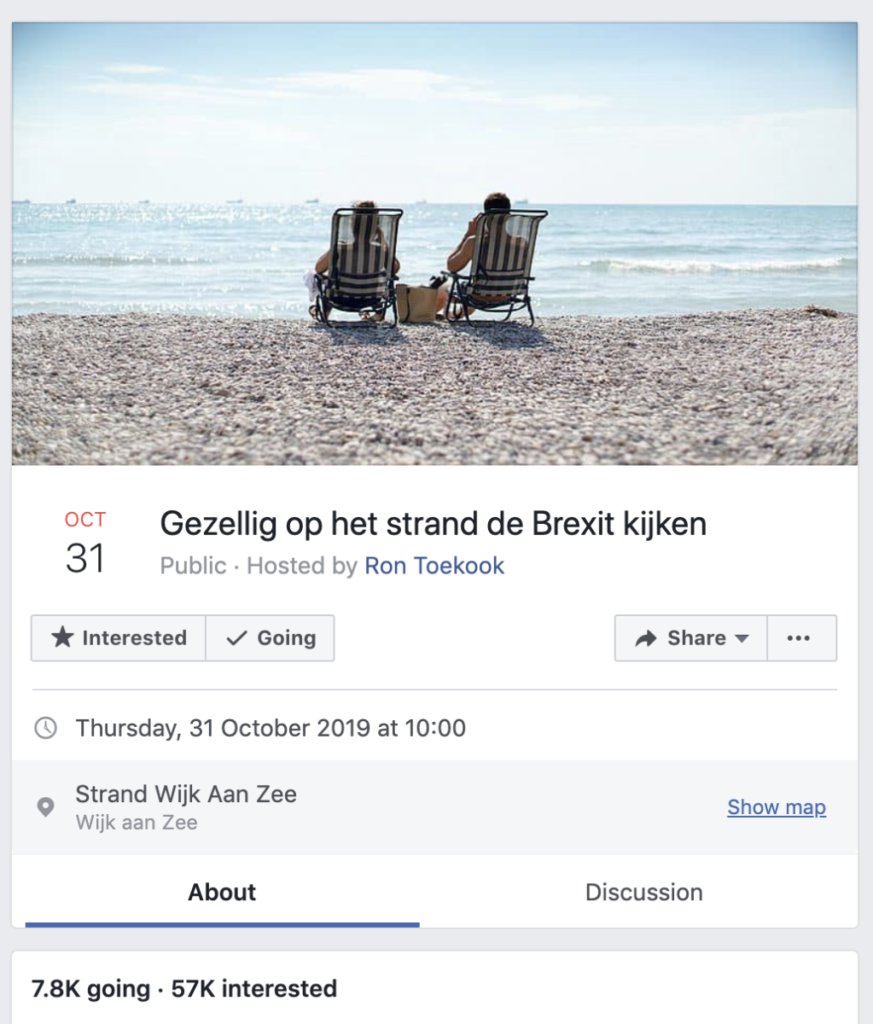 Almost 8000 people have committed to attending the event, but it could get out of control with more than 57,000 other people interested.
Musical suggestions are being welcomed, with a band possibly playing 'It's quiet across the street' and 'We'll meet again.' Other people have suggested songs like "Somebody that I used to know" by Gotye, and "Sunday bloody Sunday" by U2.
Heading to the beach on October 31st? Got a song suggestion? Let us know in the comments below!