It's summertime and so we're in the mood for salsa, cocktails, taco's and bright colors. Since it's safe to say that the Dutch Summer isn't delivering on these things all the time, I craved for a place where I could enjoy summer vibes in Leiden, the hometown of DutchReview. Lucky me and lucky you, with Tabú! Something in Leiden finally opened up that delivers that lovely Latin feeling, so no surprise that this one was on our to-review-list for a long time.
Leiden is a lot of things and we love it but one can't say it's known for its Latin-American vibe. But Tabú is changing all that. It opened up near the University, alongside the picturesque canals in what used to be the old spot of the 'Grote Beer'. Renovating the building took a while, but the results are totally worth it.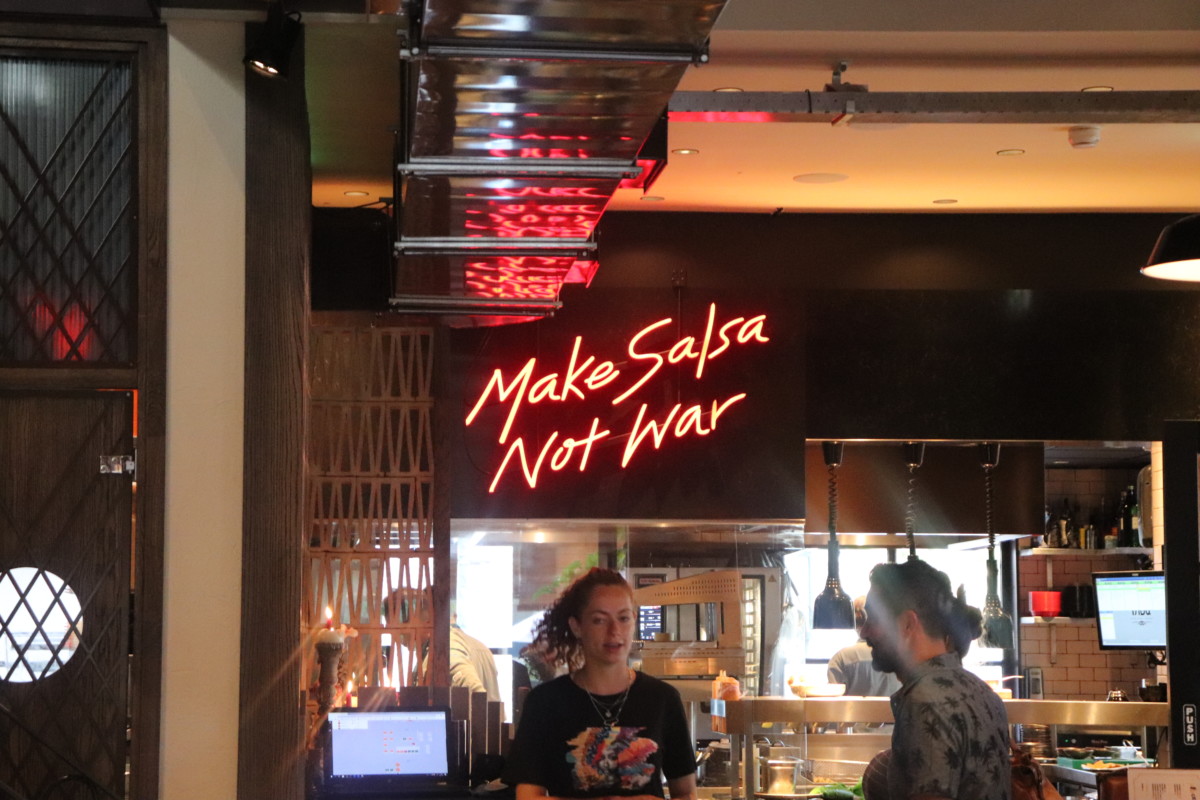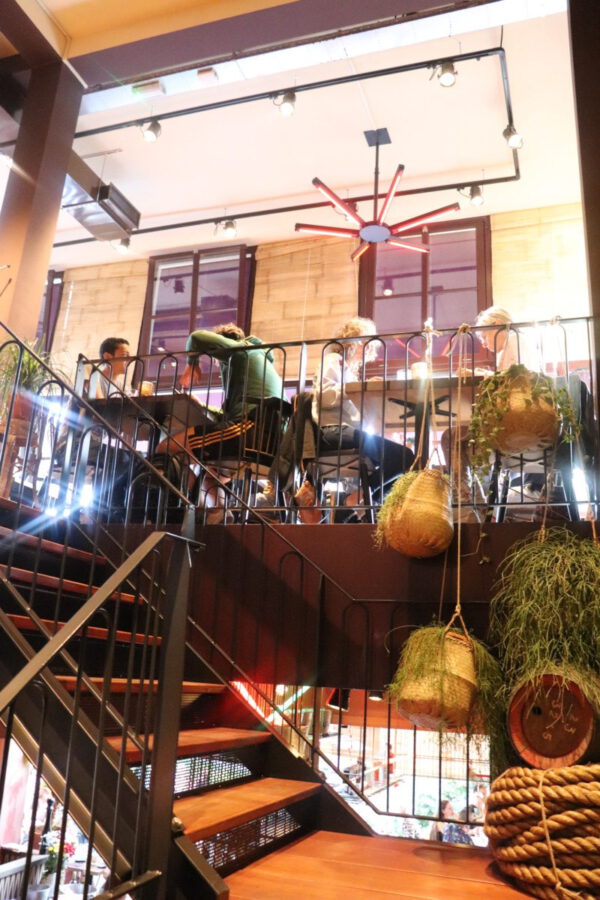 There aren't many original and more eclectic interiors in Leiden than the one Tabú is rocking. It's colorful, there are tons of nifty details, beautiful artwork, and two floors which are both equally awesome. With a cocktail bar, open kitchen and DJ booth, all the boxes for a funky night out are checked.

The terrace at Tabú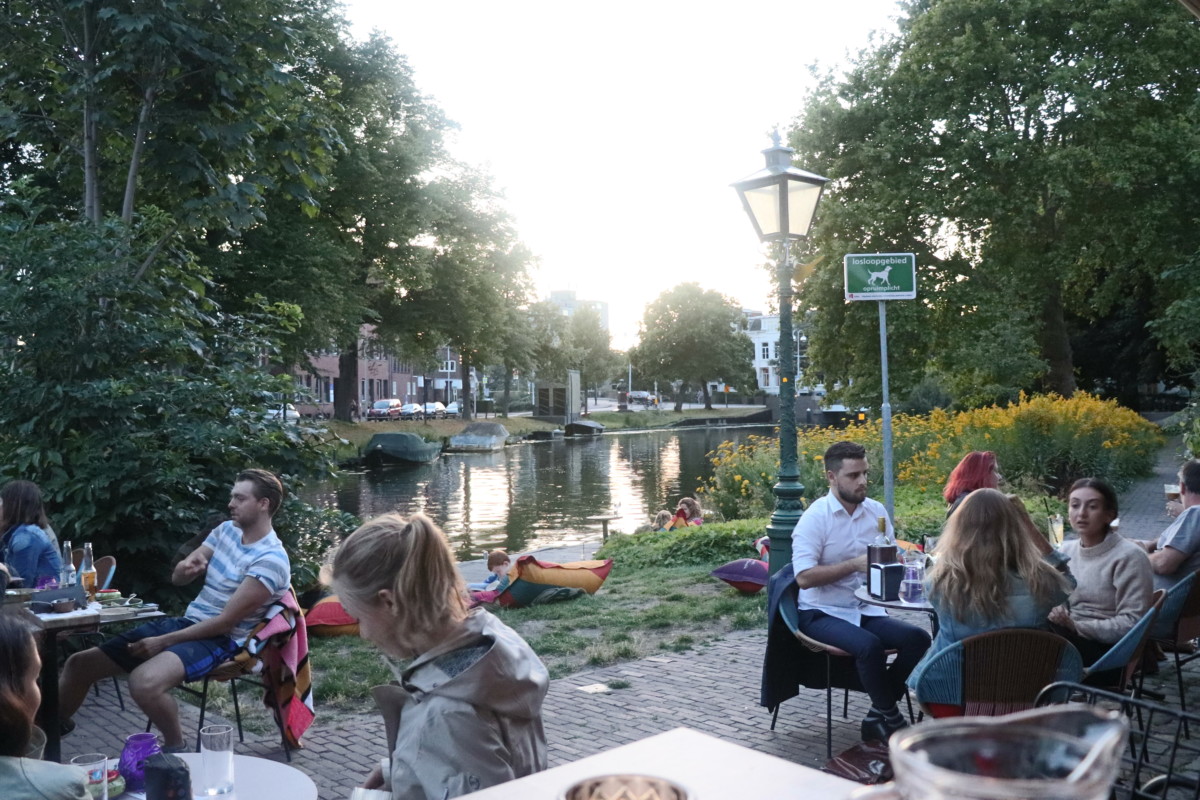 I didn't even talk about the best part: the terrace at Tabú! There are canal views on two sides, colorful bean bags, great views of Leiden and rays of sunshine getting through in the afternoon till late in the evening (that's important in the Netherlands).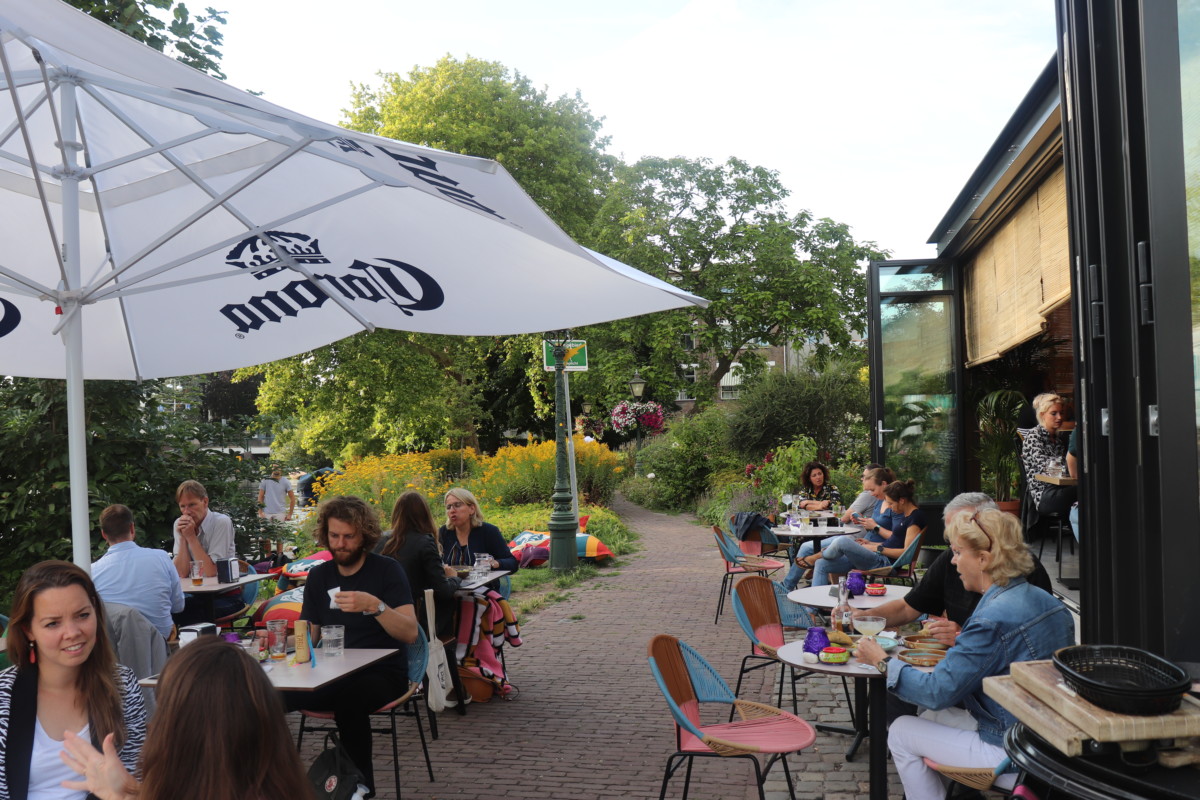 Word about this one has already spread through Leiden and it's always quickly filling up on warm days.
It's one for those endless Summer nights…
Sit back, listen to the music and always, always enjoy a cocktail
Before we get to the food, we need to talk about drinking. Because if there's anything you can't get enough of it's a good cocktail (disclaimer: you can totally have too many cocktails, but you know what I mean). And thank the lord, Tabú serves some delicious cocktails. I know, a latin-like place should, but good cocktails are hard to come by in Leiden and Tabú makes an effort and more.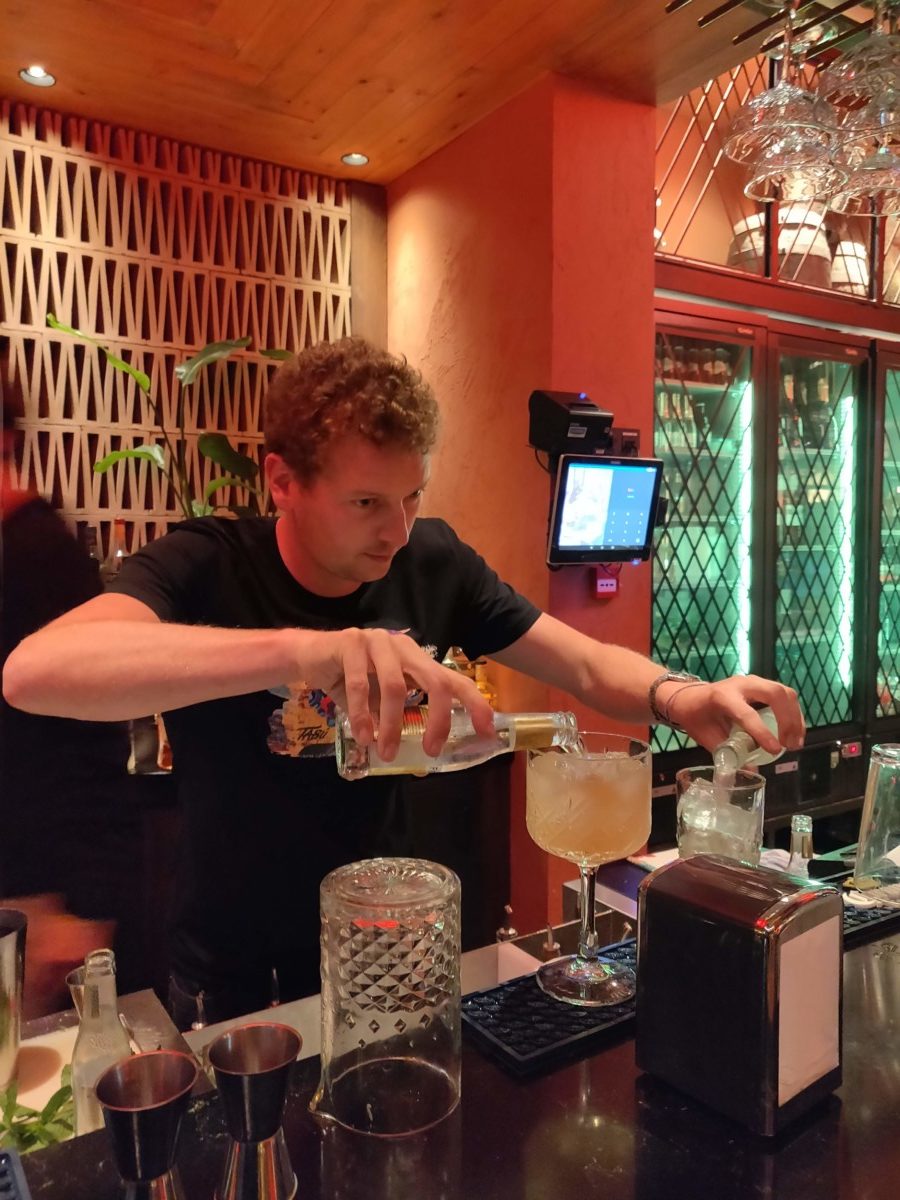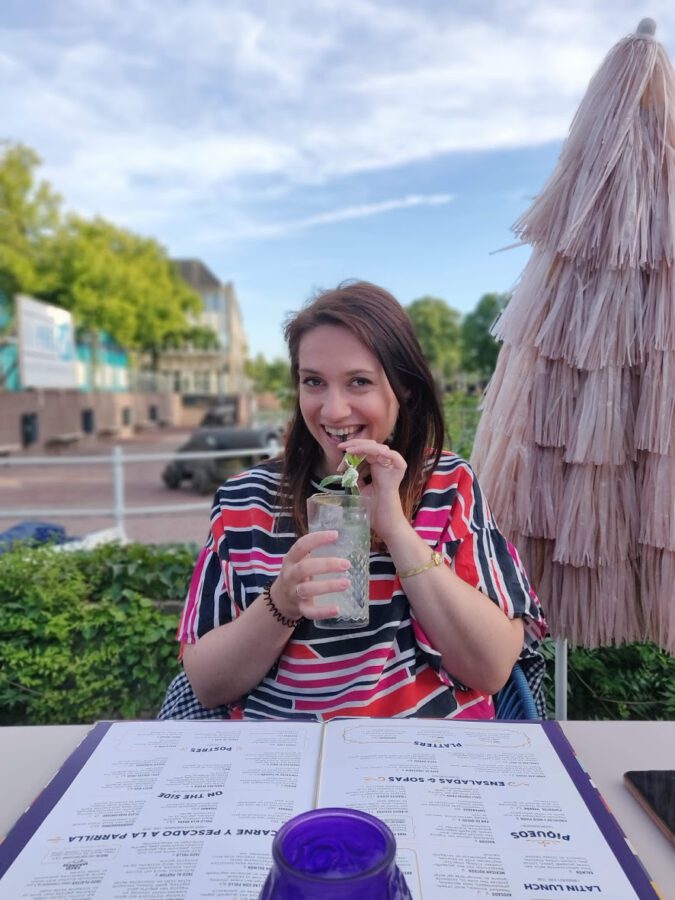 You won't be surprised that many of the cocktails on the menu are tequila and mescal based, but they've got the classics as well. What's even better is that they've got cocktail madness every Monday till Wednesday from 5 till 7 pm – 2 of their daily special cocktails for 12 is a deal I like to come back to!
Time to start with dinner
Enough talk, let's eat. Like so many other places nowadays, Tabú also supports you sharing your dinner with loved ones. You can pick any of the small starter dishes to share (go for the chili cheese fries if you're hungry, can't beat those) or go big straight away with their Tabú platter like we did.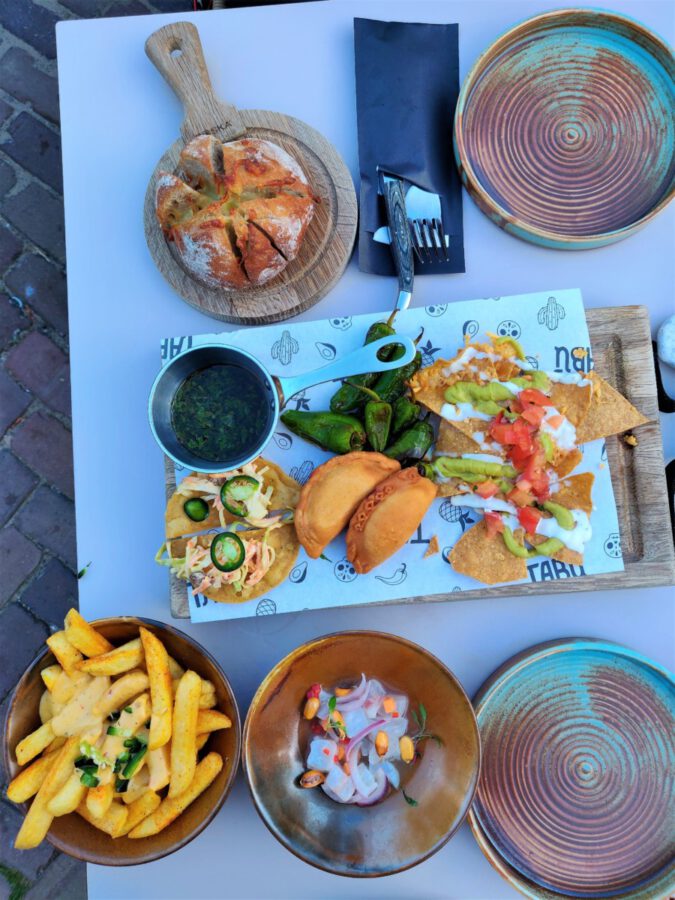 The highlights were the ceviche and the empanadas – especially the one filled with pulled pork. I'm daydreaming about coming back for those cocktail deals and just stuffing myself with empanadas and nachos (I'm a simple man, this makes me happy).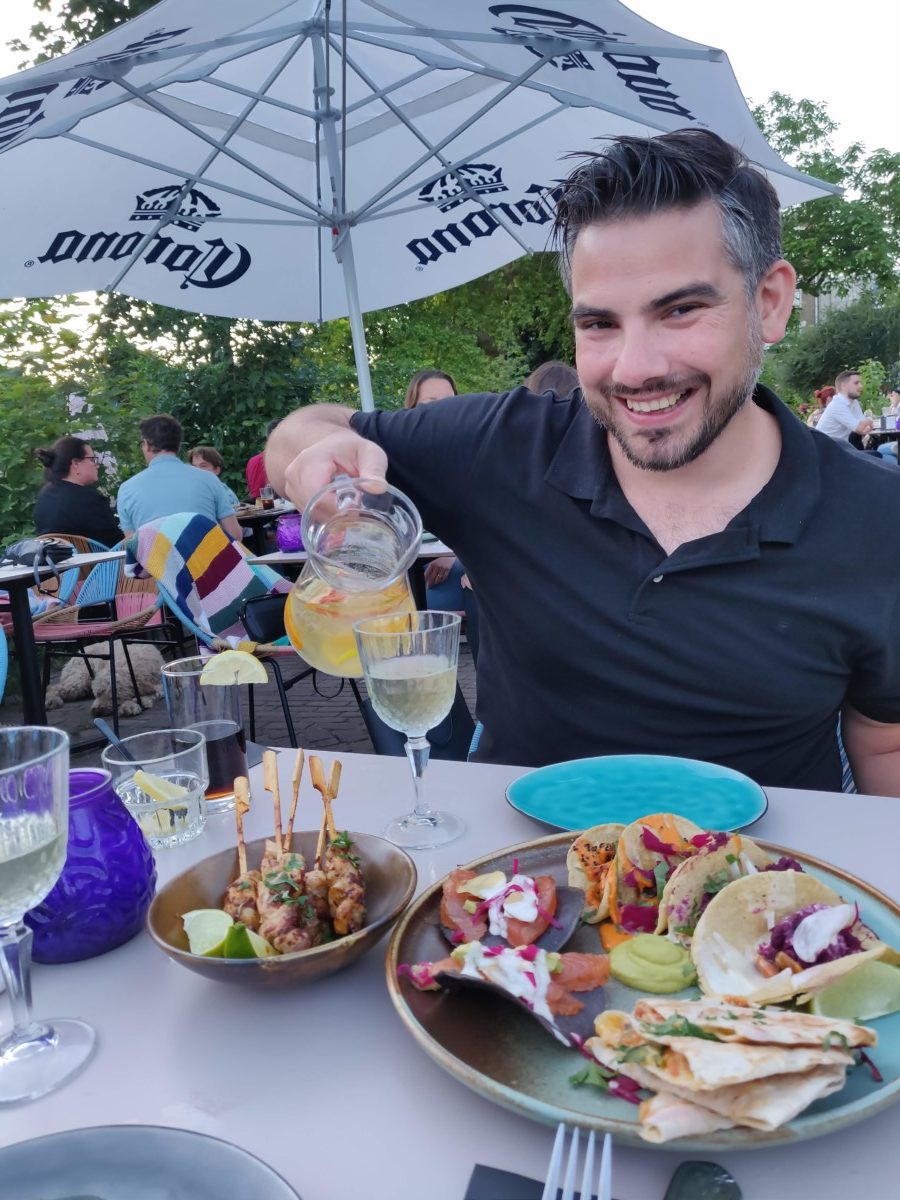 Moving on, we just couldn't resist the Taco Platter (although the Picanha which we saw served at our neighbors table was looking tasty too). The Taco Platter is a solid choice since you get a little taste of everything. Plus, the colors and composition feel like a little holiday.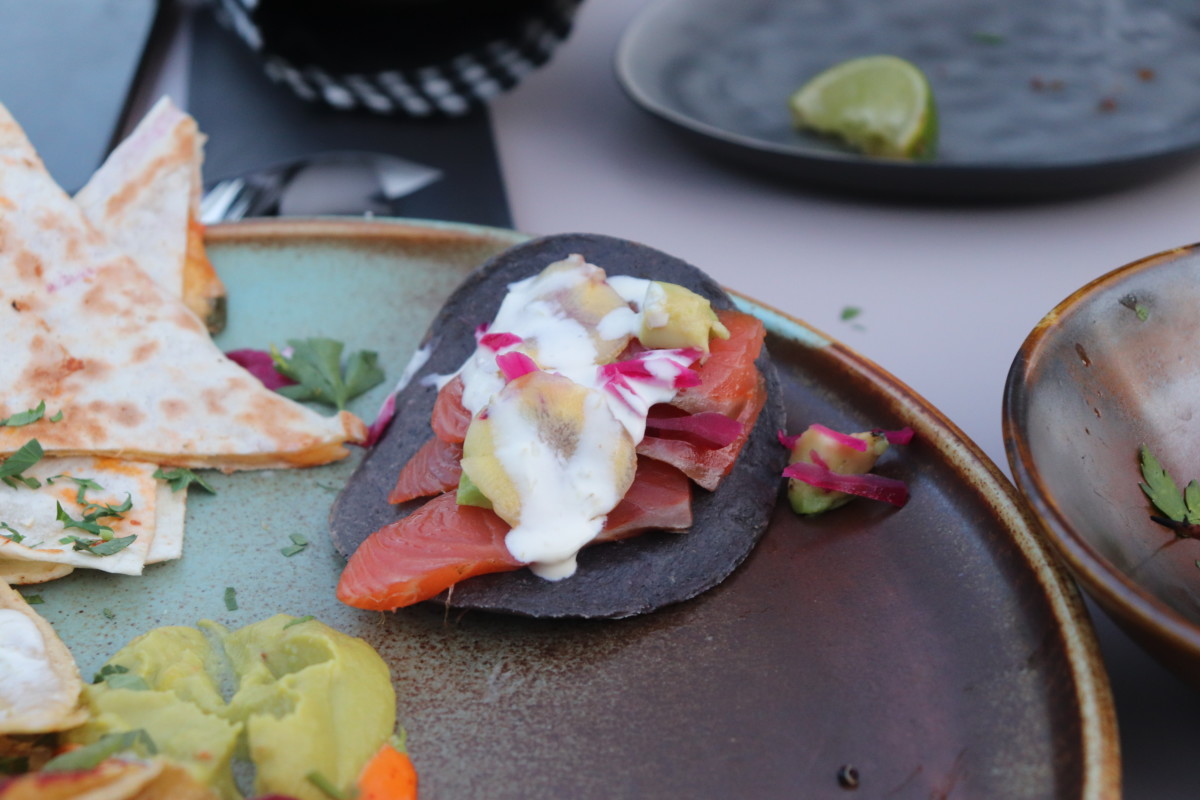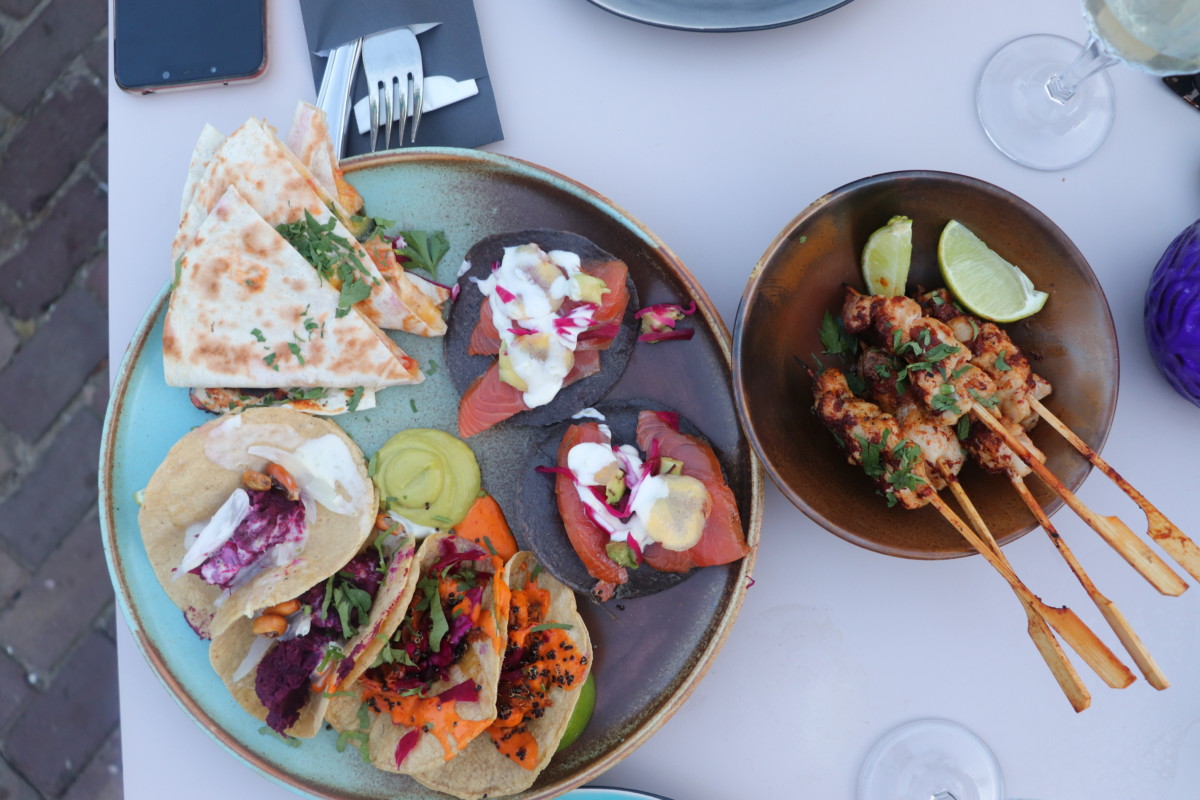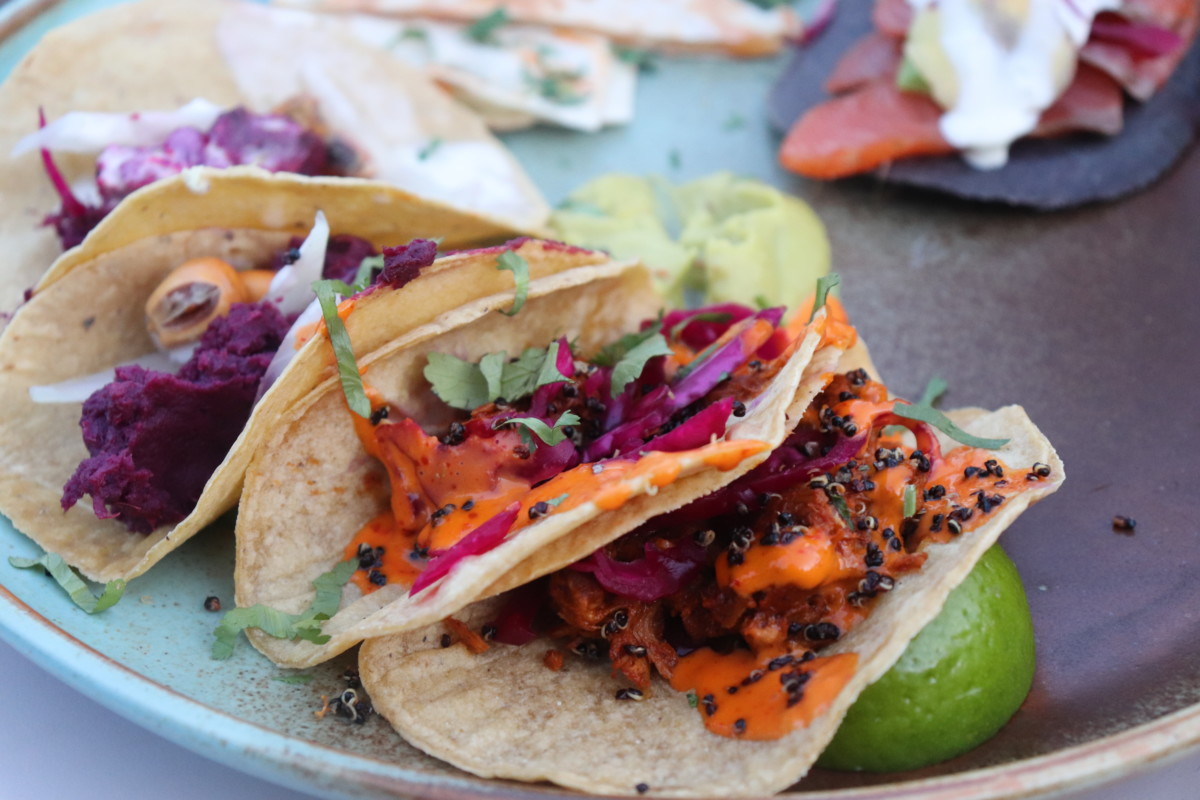 So besides colors – how did it taste? Absolute highlights were the tostada salmone and the quesadilla, kind of wondering now how that quesadilla pollo tastes – so that's for next time. The tacos were good too, but the one filled with the pink sweet potato was a miss – let's hope they replace that one on the Taco platter.
Time for a dessert
It's the Netherlands, so things got chilly and we moved it inside. The Latin tunes started playing a bit harder and we ordered up dessert. For a good part because we're a sucker for Pastel de Nata and there was this thing called Choco Loco.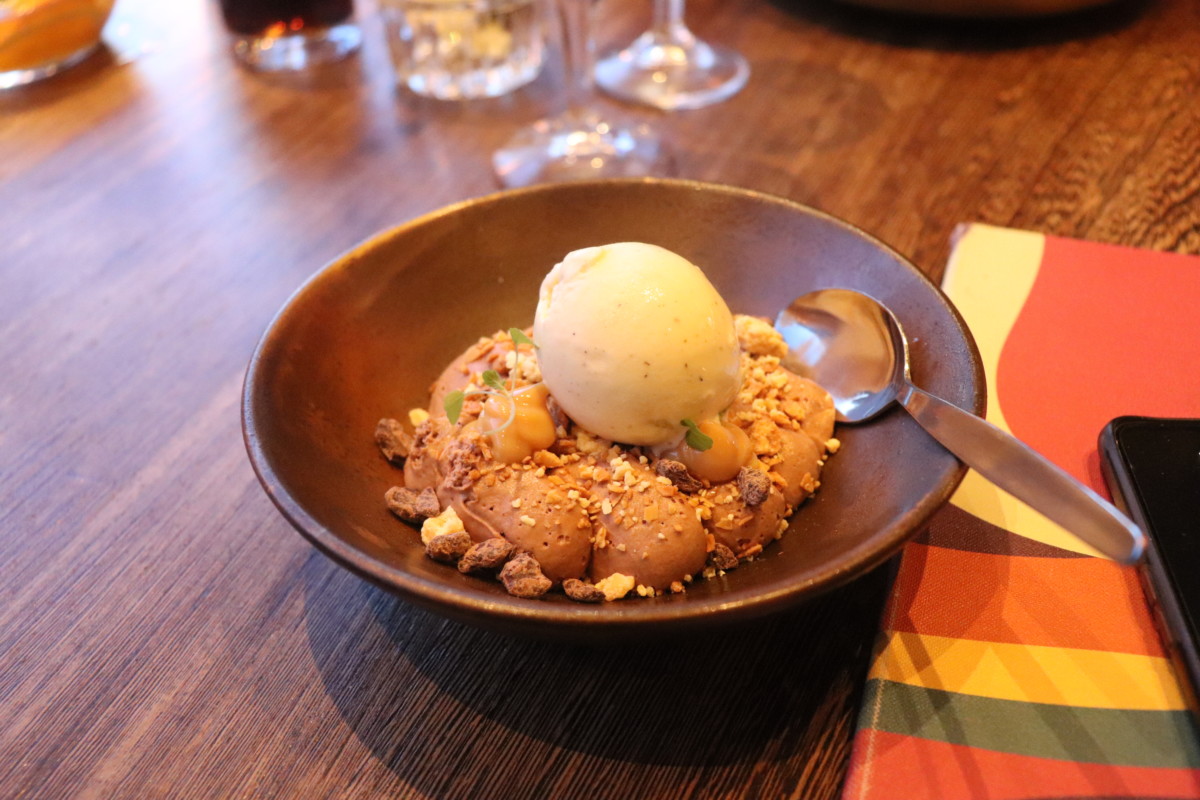 The Choco Loco was the winner of this round, they've put something crunchy in the choco mousse and ice and it was delicious. Another thing to go for would be one of the mezcal-cocktails and turn it into a late-nighter.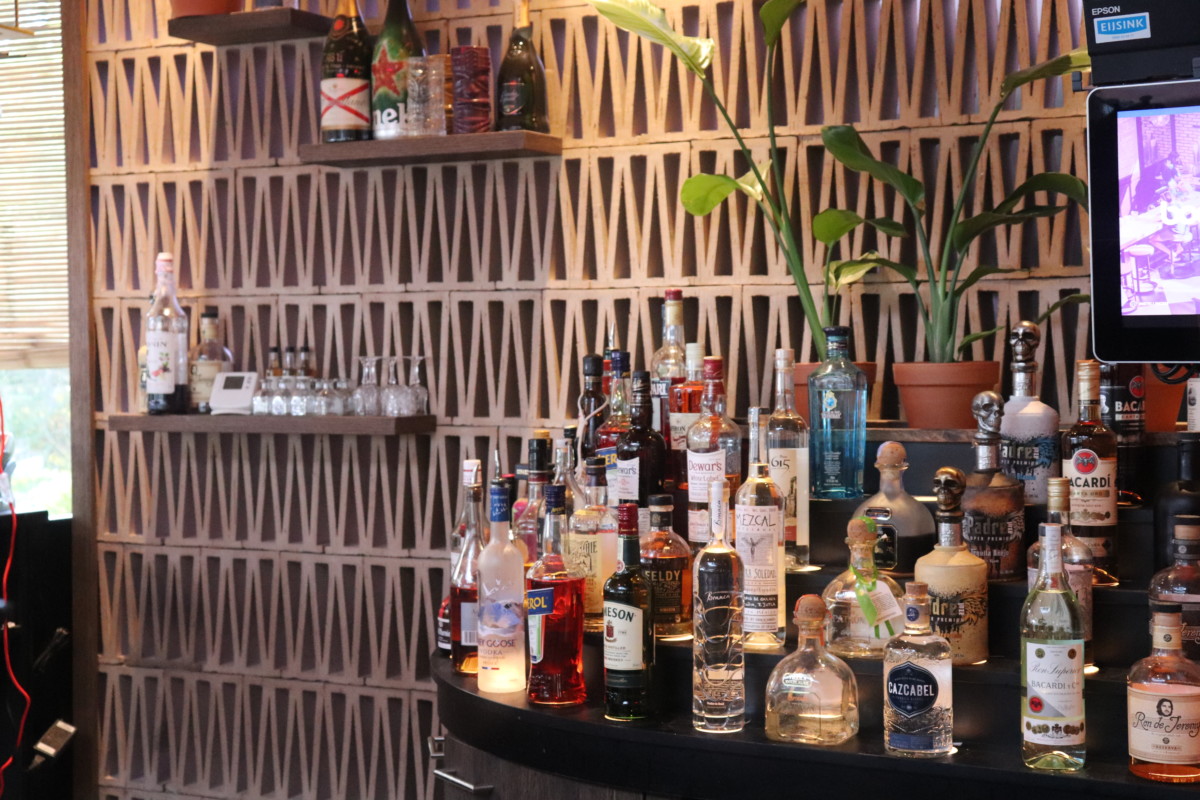 So Dutch Summer letting you down? Missing the Latin vibe in your Leiden life? Hop over to Tabú for a little holiday – VAMOS!*
Tabú
Address:
Rembrandtstraat 27
2311 VV Leiden
Website | Instagram | Facebook
* Before you go VAMOS – make a reservation, this place is packed on popular evenings. But then it really is VAMOS!
Dit bericht bekijken op Instagram