The UK goes to the polls tomorrow. Will anything change for Brits abroad?
For UK citizens living in the Netherlands, above all other things, tomorrow's general election will be about Brexit. Once the results are in, the leader of the UK's largest party will begin Brexit negotiations with the EU, set to start on 19 June, and will ultimately decide the extent to which UK citizens' rights are protected in EU countries.
The choice is inevitably between the Conservatives' Theresa May and Labour's Jeremy Corbyn. May has promised to be a 'bloody difficult woman' in negotiations with the EU. Her relationship with Germany's Angela Merkel is thought to be 'almost non-existent', and EU sources have described her pre-Brexit dinner with EU officials as 'disastrous'. She has alienated European leaders by failing to call out Trump on his Paris climate deal withdrawal. Her general election campaign has been fought on a promise to get the 'best deal for Britain', and a vote for her supposedly 'strengthens Britain's hand' in Brexit negotiations.
Brexit: Not In Safe Hands
Her belligerence has led to speculation that Brexit talks will collapse early, and that the UK will exit the EU with no deal. It is a prospect that she herself acknowledges: she has asserted that she would rather have no deal than a bad deal.
A central question facing UK citizens abroad is therefore whether Theresa May can get a good Brexit deal that preserves their rights abroad, or whether their futures are safer in the hands of Jeremy Corbyn and the Labour Party.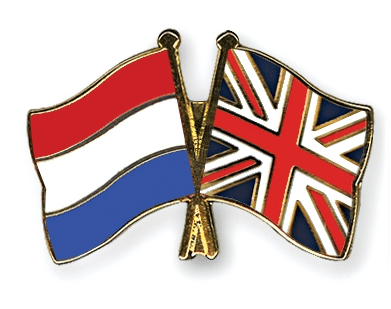 What Alternatives For Brits In Dutch Cities?
May's record on reassuring British expats about their rights is poor. UK citizens across the EU have complained that their views are being ignored. Despite claims by the Brexit Ministry (DExEU), groups representing UK citizens living in Europe have not been consulted about Brexit. Certain Conservative ministers have even hinted that EU citizens in the UK will serve as 'negotiating capital' in Brexit talks, which is unlikely to coax much goodwill out of the EU. In short, May's Conservative government has done little to make UK citizens in Europe feel secure about their futures.
May warns of a 'coalition of chaos' between Labour and the smaller progressive parties in the event that she does not win the election. Given her bellicose, uncooperative approach to Brexit so far, it should come as no surprise to her if the many British expats who feel betrayed by Brexit decide to take their chances instead with Jeremy Corbyn and the coalition of chaos. Surely anything is better than a hard Brexit and five more years of Theresa May. And that's without even getting started on her views on fox hunting…