If there was ever a morning to say that we haven't the foggiest idea what the weather is doing, it's today. Most of the Netherlands is shrouded in fog this morning, which is expected to clear throughout the day.
This week is expected to be uncharacteristically warm, with temperatures staying between 8 and 10 degrees until the weekend. But don't get too excited: in the Netherlands, warm temperatures at this time of year invariably mean rain. So, we've got a cloudy, mild, and wet week ahead, Weerplaza.nl reports. If you spent last week wishing it would warm up just a little bit, this week you'll be praying for the frost to return. Anything to avoid that full-body raincoat lewk.
Monday: feelin' foggy
Today, Monday, begins foggily (as we all do on a Monday). The fog is heaviest in the north of the country, and will burn off almost anywhere by early afternoon. The sun will appear occasionally throughout the day, as will scattered showers, particularly in the southwest. It is quite warm for the time of year, reaching 11 degrees in Middelburg.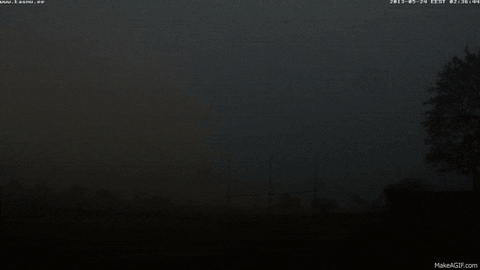 Tuesday: get that sunscreen out for sunny spells
Tuesday will be mostly dry, with a few showers spread throughout the country. It will, happily, be mostly dry, and if you're breathtakingly lucky, you might even see the sun peeking through the clouds once or twice. Make sure you're wearing sunscreen just in case- given how infrequently we see sun in the Netherlands, it's always a shock to the system.
Wednesday: rain. So much rain.
Wednesday starts off with heavy rain, so if you're biking to work or school, it's time to get your sexy rain coat and rain pants on. Or a poncho. But if you go for the poncho option, expect it to work like a sail on a boat, because we've also got some high winds on Wednesday morning. Temperatures will be tropical, reaching 12 degrees in some parts of the country.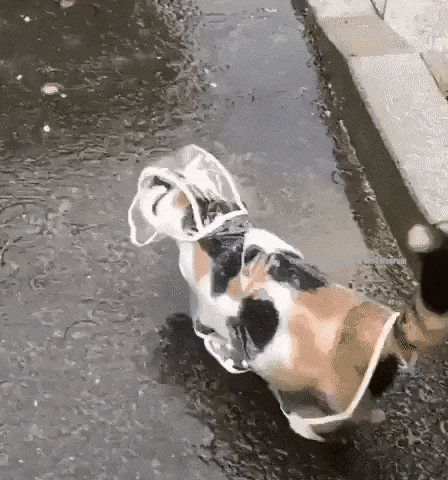 Warning: you will not look this cute in your rain suit. It's impossible. Sorry to crush your hopes and dreams. 
Thursday: rain, wind, clouds
Autumn weather: perfect for strolling through crispy leaves and wearing light jackets. Wouldn't it be nice if that was what we were getting on Thursday? Instead, expect rain, heavy wind, and absolutely no sunshine- which seems pretty appropriate for hump day.
Friday and the weekend: temperatures drop
On Friday we begin the drop in temperature for the weekend. It will be slightly colder, with stormy weather in some parts of the country, so get ready to take your rain suit for another outing (or maybe just take the tram). On Saturday and Sunday, the temperature will continue to drop, getting to 6 degrees on Sunday. There will be scattered showers and sunny spells (very short spells, but spells nonetheless).
Despite all this excellent weather, it's worth checking out our step-by-step guide to dealing with rainy days in the Netherlands. And if you're looking for some FASHION in the shape of a poncho, we've got some recommendations in that regard too.
Excited for the incredible Dutch weather coming up this week? Let us know your favourite rainy-day activities in the comments below. 
Feature image: jplenio/Pixabay.