The end of the dreary cold months might seem close but despite the sunny days, the Netherlands is freezing. Bad news is, it looks like the below-zero temperatures are here to stay. So here is what is awaiting the Netherlands in the upcoming days: from ice skating to tips on how to stay warm!
Coldest start to spring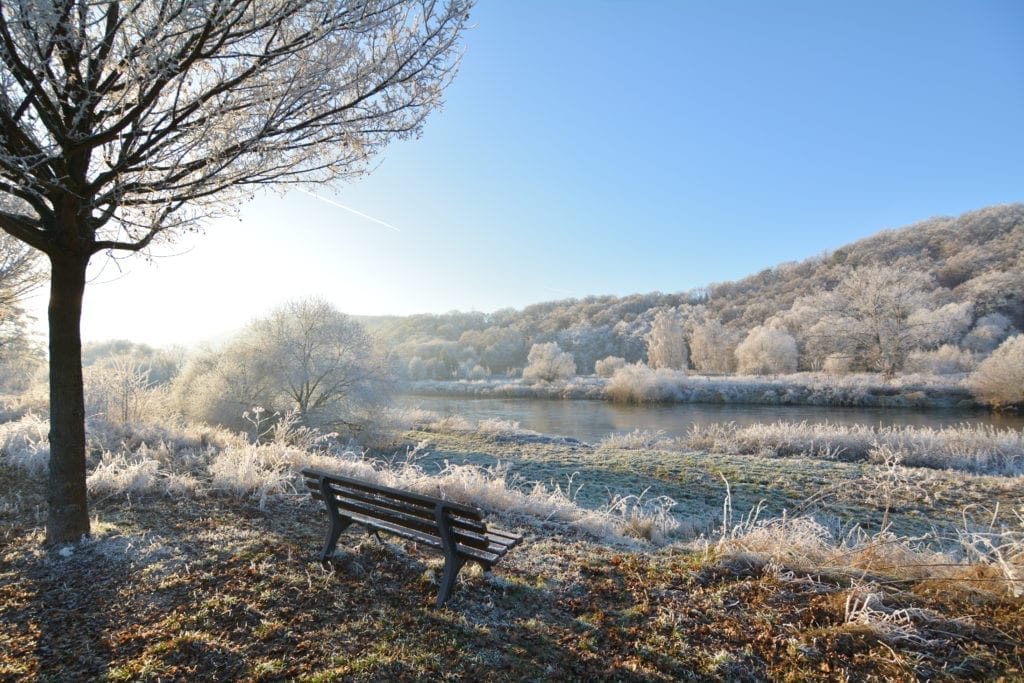 According to the weather reports, this Thursday will be the coldest day of the whole week. With temperatures dropping to as low as -8, the 1st March 2018 might the coldest since 1947.
And here we are all dreaming of sitting in a park somewhere with a cold beer in our hands and short sleeves on our shoulders. Instead, back to thick sweaters and staying warm it is.
It's not all bad though: Despite freezing cold, February 2018 has been an extremely sunny month. Royal Netherlands Meteorological Institute (KNMI) stated that we have experienced the second sunniest February of all time! I guess you can't have it all.
Freezing? Grab your skates!
Looks like the cold days are about to get even colder. So what do the Dutch do? Plan their possibility to skate of course (Duh! I can hear the Dutch roar). Dutchies love their cliché role of skating on natural ice. Regardless if we will ever have Elfstedentocht again or not, they are determined to make the most of these frosty days.
The Dutch Skaters Union (KNSB) is planning to announce their first skating marathon on natural ice somewhere today. The host of this fun event will be one of the four skating clubs in the North East of the Netherands namely Noordlaren, Arnhem, Veenoord or Haaksbergen. During a recent talk with the RTL News, marathon coordinator at the KNSB Willem Hut said:
"The question is not whether we can hold a marathon, but where and when we can start, As it looks now, the chances are that we can finally hold a four day event again."
In order to make the marathon happen, the ice must be at least three cm's thick. With this weather, we'd say they have a great chance!
What do you think? Will we ever see them compete on natural ice again? Don't forget to share with us in the comments!
Tips on how to stay warm:
The cold days might be around for a little longer but at least that means we can continue to drown ourselves in hot chocolate. So here are some of the tips we got ready to stay warm:
1- Layer up!
The golden rule to stay warm goes without saying: Layer up! Throw a legging under those jeans or double your sock game. Better yet? Maybe invest in some thermal wear to wear under your sweaters. When you enter somewhere indoors it is always easy to adjust by taking some of the pieces off rather than feeling the freezing cold while biking around.
2- Get a little help!
Don't hesitate when it comes to buying gadgets to help you stay warm like hand warmers or a hot water bottle. If you are looking for a more budget-friendly option: keep your family pet with you at all times!
3- Let the sun in
Since we are having one of the sunniest February's of all time. Keep your curtains open during daytime to let the sunshine in. At night time, close them again to fight the cold. It may not make the biggest difference but every bit helps!
4- Warm up with warm drinks
Always keep coffee, tea and hot chocolate on hand. Not only the tastiest way to keep warm but also one of the easiest. You might want to avoid alcohol though. Even though you feel warmer after a shot or two, but this is only because it temporarily enlarges your blood vessels.
What are your go-to-tips for staying warm? Share with us!