Today we're talking another fabulous Tilburg museum: the TextielMuseum. We've already covered some killer museums in this lovely Dutch city, but today we're going to dig a little deeper into one of Tilburg's coolest.
You probably don't think much about textiles in daily life, but you're surrounded by them every day. Those clothes you're wearing? Textiles. That carpet you're walking on? Textiles. The sheets you snuggle down into every night on your way to dreamland? They're textiles too!
Even though we're surrounded by textiles, we're pretty bloody clueless about them. If you told me the only chance to keep my grandmother alive was to sit at a loom and make her a blanket, well, sorry Grandma.
But this isn't some boring museum where you'll stare at carpet fibres under some glass. No, what makes the TextielMuseum ultra-special is that it's a working museum. They have a whole space where visitors can watch designers, artists and architects work hard on their new products. Just try and bottle some of that creativity that is zinging through the air!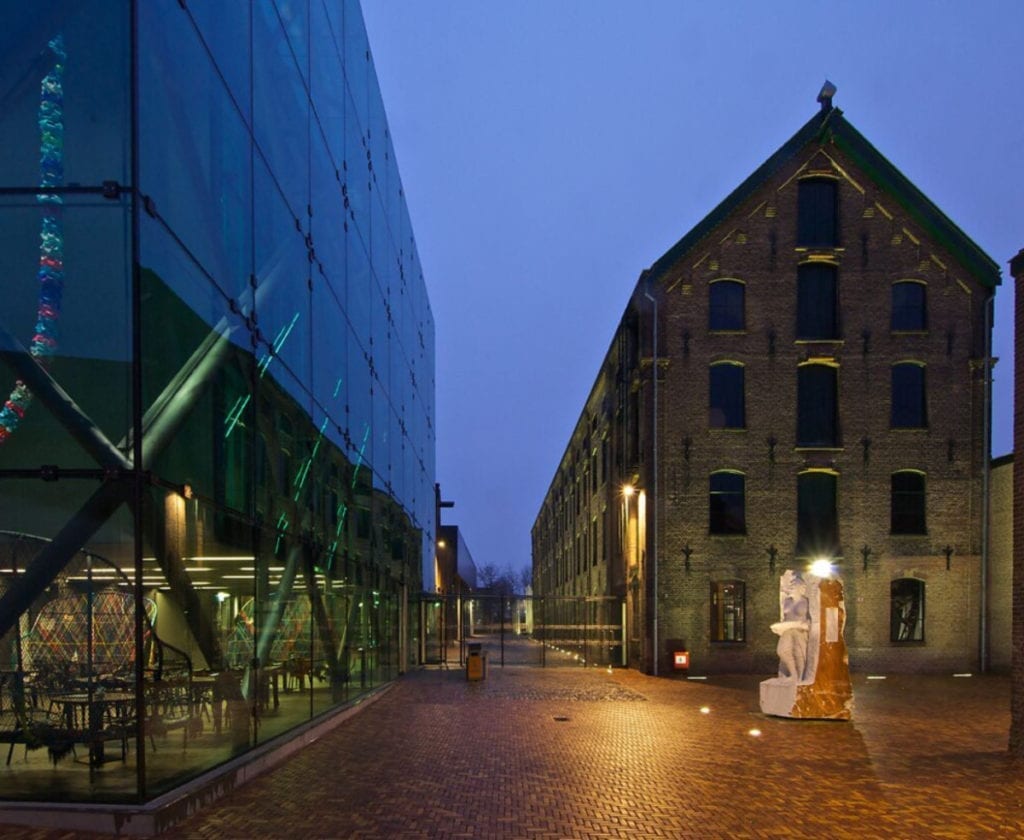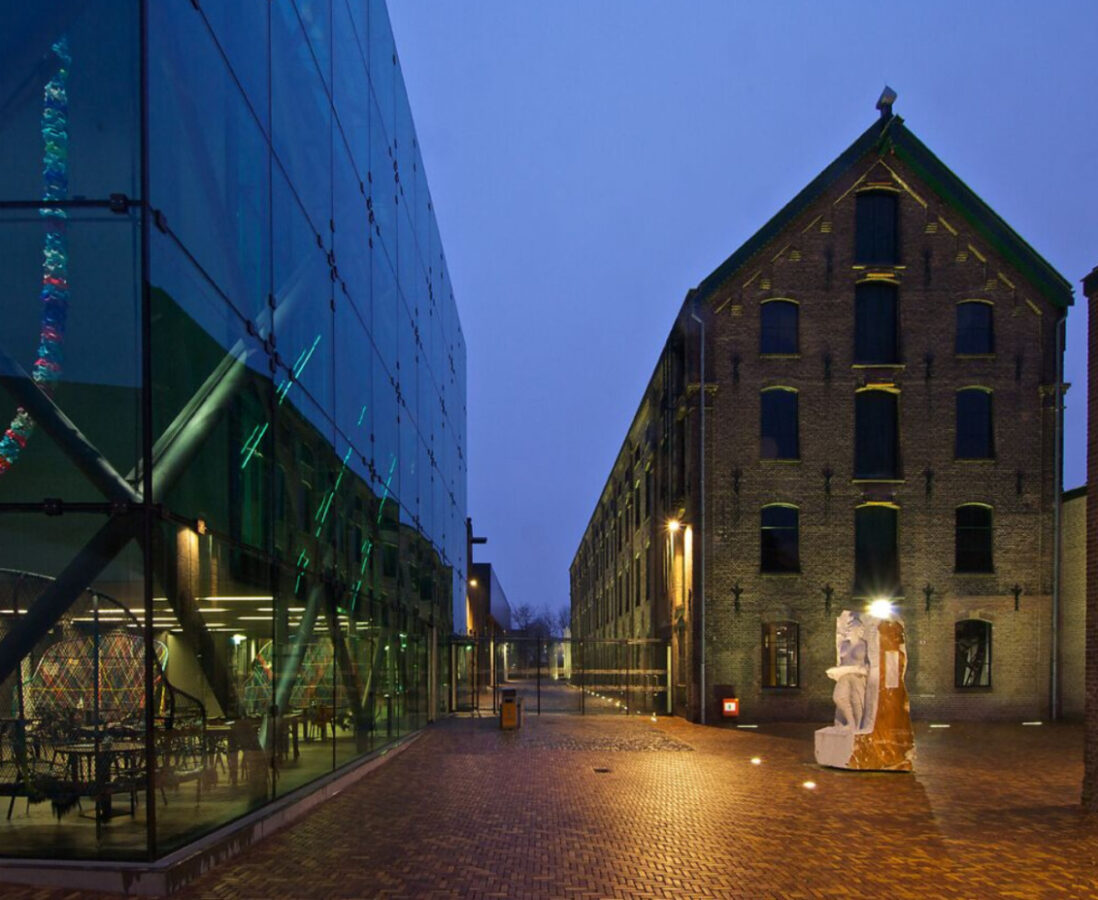 What does Tilburg have to do with textiles?
We're glad you asked! Textiles are a very important part of Tilburg's history because the city was originally the wool capital of the Netherlands – quite a title! Poor farmers decided instead of selling the wool from their sheep, they would weave it instead—making Tilburg world-famous in the process.
What can you find here?
As you enter the doors of the impressive building, you'll find yourself split between two worlds: will you be drawn towards the museum space, home to over 15,000 objects from the nineteenth century onwards? Or will the 11000 square metres of TextielLab grab you first, entrancing you with designers, artists and architects hard at work? Make sure you leave enough time for both because you do not want to miss out!
Let's break these options down:
The TextielMuseum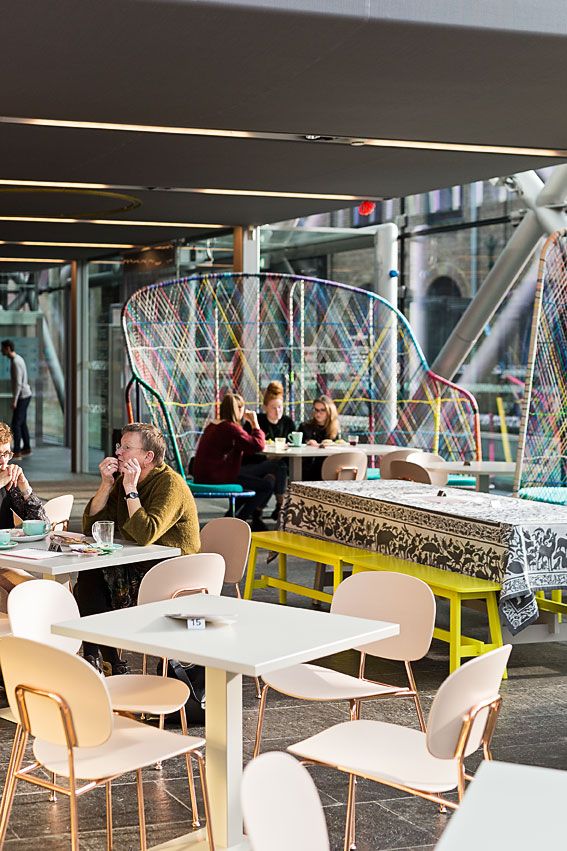 Start your visit by exploring the learning a little about the history of textiles. The permanent exhibition is a great place to start! At 'The Woollen Blanket Factory 1900-1940' you can go back in time to when Dutch textile history was at its prime. Even better, you'll be learning about it in a building that housed a former 1860s wool factory!
You'll be transported to the hubbub of a working day, with the thumping noise of a steam engine powering the machines, large bales of crude wool waiting to be weighed, and the smell of softener in the air!
FUN FACT: one part of making wool in those days was soaking it in human urine to felt (cleanse, whiten and thicken) the cloth. Thankfully, they don't do that anymore. But, it did give people from Tilburg the nickname kruikenzeiker (jug pissers).
At the end you'll get to see the glorious finished product of soft wool blankets, but please try to restrain yourself from diving in and wrapping yourself up like a burrito.
Apart from the permanent exhibition, the Textielmuseum's calendar is chock-full of temporary exhibits on all the textile and design-related topics you can imagine! In the past, they've featured everything from haute couture, like Chanel, to contemporary Dutch design.
TextielLab
You can't miss the pride of the museum, because it's located bang in the middle. The TextielLab is a textile powerhouse, a unique knowledge centre dedicated to its craft. Delve into the kitchen of the makers, witness three looms and four knitting machines at work, and check out the amazing tech that is used!
Did you know you can create a weaving pattern on a computer then tell a machine to make it for you? Well kids, the future is now! The experts at the TextielLab assist artists and makers from all over to make their dreams a reality. They experiment with colour vibrancy and fabric strength to make works of art and function for all over the globe.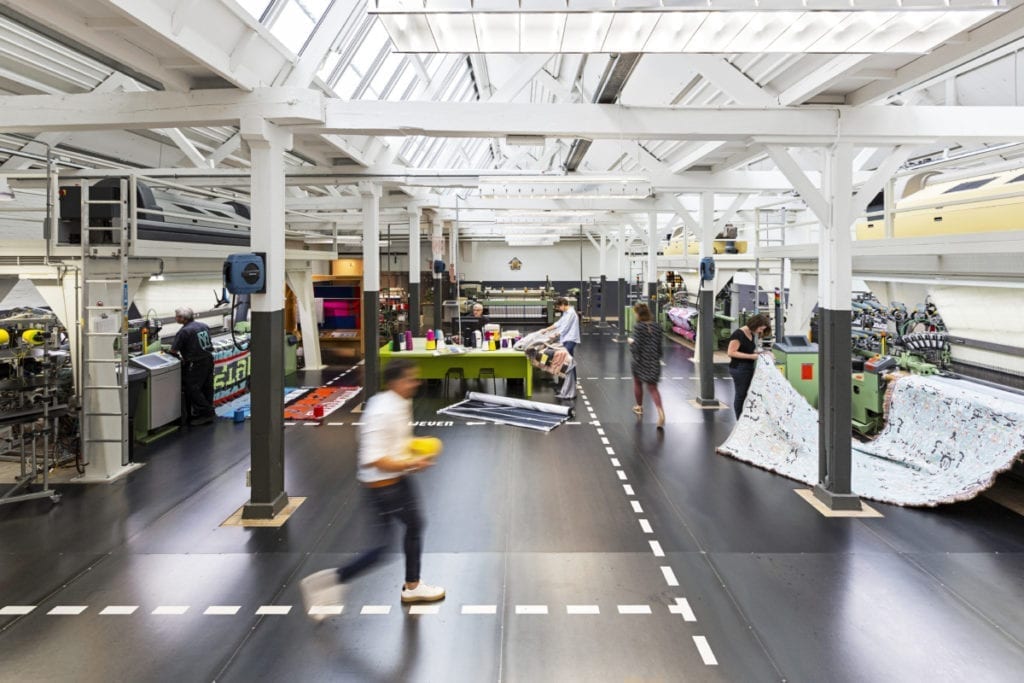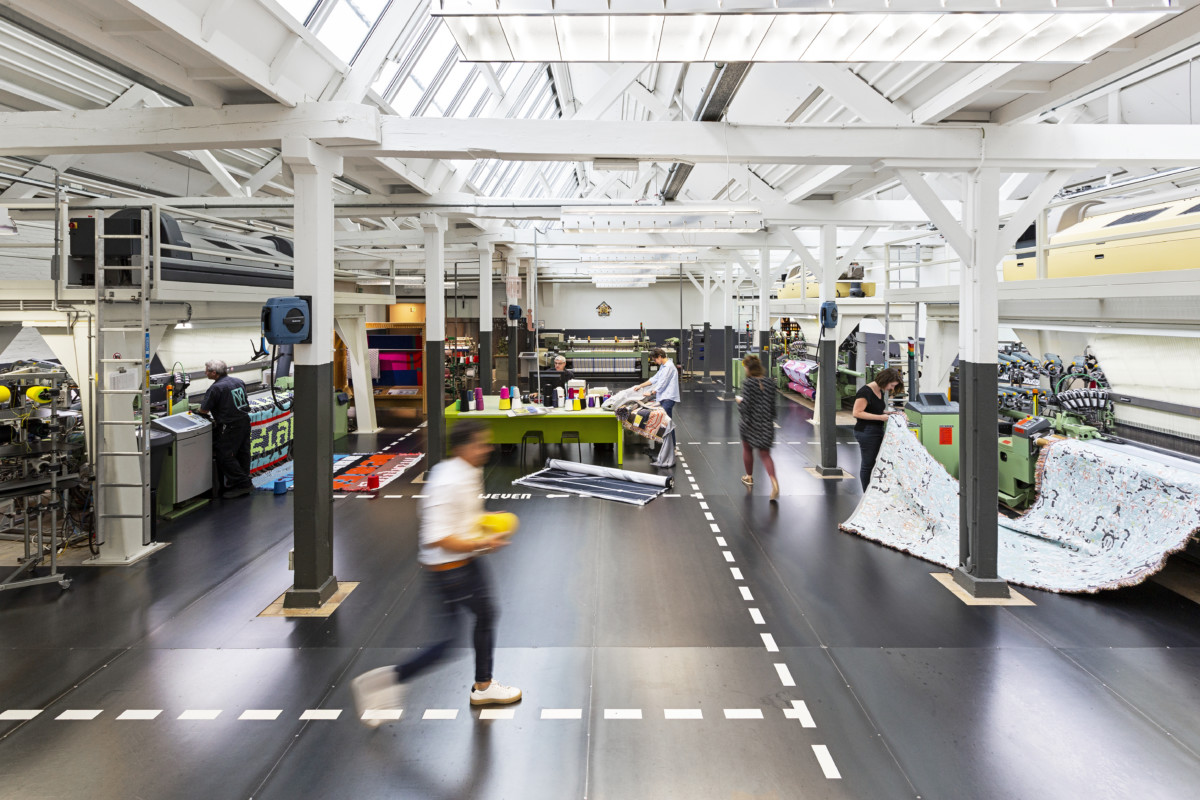 You'll even find some things you've never heard of! What is passementerie? We didn't know, but we do now! What do lasers have to do with textiles? A lot, as it turns out! The entire production area is open to museum-goers to watch the masters and artists from around the world hard at work.
Sign me up! What do I need to know to visit?
Here's some text on how to go see the textiles.
How much are tickets for the TextielMuseum?
You can buy tickets at the museum, or online.
| Type of ticket: | Price: |
| --- | --- |
| Adult | € 12.50 |
| Youth 13-18 years | € 4.00 |
| CJP-Card | € 3.50 |
| Child 7-12 years | € 0.00 |
When is the TextielMuseum open?
Every day except Monday! But, to be a little more detailed:
OPENING HOURS
| | |
| --- | --- |
| Maandag | Gesloten |
| Dinsdag – Vrijdag | 10:00 – 17:00 |
| Zaterdag – Zondag | 12:00 – 17:00 |
Where is the TextielMuseum?
If you're a pen and paper type person, scrawl down the following:
Goirkestraat 96
5046 GN Tilburg
Or, see it on Google Maps for maximum convenience!
What else is there to see?
Never forget one of the best parts of any museum: the gift shop, or in this case the Textielshop. If you're a design fan this is a must for unique items and curated gifts.
Once you're done, the fun doesn't have to stop. Pop down the road to the LocHal, an incredible Tilburg institution that was awarded World Building of the Year in 2019. It's a reclaimed warehouse turned into the most stunning cultural centre and library, and also home to one of the TextielMuseums largest projects: giant curtains made of almost three kilometres of fabric.
We bloody love Tilburg and maintain that it's one of the best and most undiscovered places in the Netherlands. Check out the website of our friends at Ticket to Tilburg for more of those pro-fresh tips to Tilburg! They also have a super cool blog about cultural things to do in Tilburg, from food to art.
Have you visited the TextielMuseum? What did you think? Let us know in the comments below!
Feature Image: Josefina Eikenaar/TextielMuseum