It really feels like summer in Eindhoven at the moment. June 1 was a moment of celebration, as cafes and restaurants could finally reopen after three months of being closed to customers. 
So now that we are allowed to enjoy a nice meal at a restaurant, which place should you pick? What's out there to eat in The Netherlands' city of technology and innovation? We're here to help you again!
Last Monday was a big day for the horeca industry, since almost all restaurants, cafes and pubs faced real challenges in the past 3 months. This week was truly a week of reunion, as you could gather around with your friends again and celebrate it by having a pleasant summer night outside.
All restaurants and customers must respect the RIVM rules, and if you have even the smallest sign of a cold, please stay at home. But if you know you're healthy, then you can take advantage of it and go out. Make an online reservation and take your family and friends (but not too many of them) and pick one (or all!) of these 5 awesome places in Eindhoven where you can experience small bites of Heaven.
Vintage Restaurant
"It's so good to use plates again!", the chef of Vintage Restaurant in Eindhoven said to me in the afternoon of June, 1. Now that the summer is here, it's hard to miss the Vintage terrace. It's one of the first things you see when you enter on the Kerkerstraat. This place offers a good view of the city hustle without being too much part of it. Cozy and intimate place, Vintage Restaurant has delicious food at a very affordable price. And the surprise menu is always a very good choice. Word!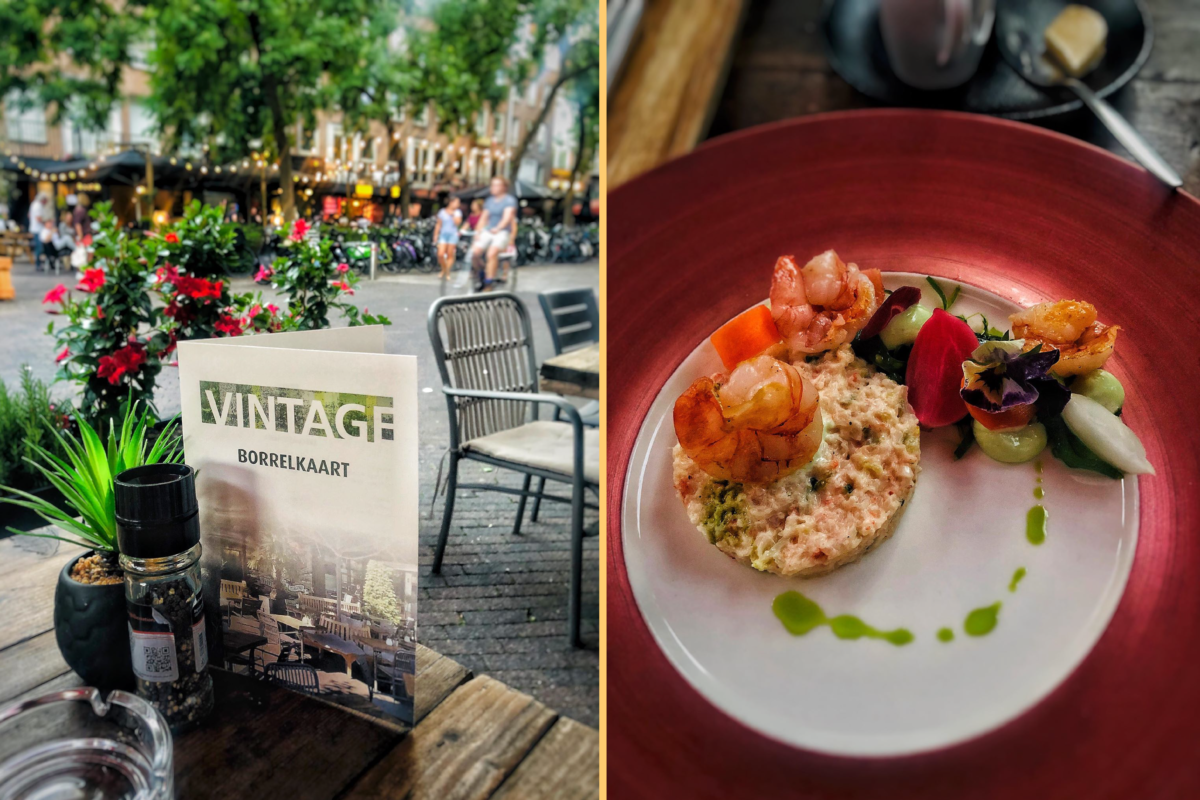 So, what's there to eat, you ask? For starters, you can choose tuna/pork belly/steak tartare and they come with sweet and sour vegetables, crème fraiche, fennel, ponzu, or wakame. Main courses include them all: deer, beef shoulder, duck breast, halibut, Iberico pork. Of course, you always have options for vegetarian dishes. The desert is the best part: sweet or salty, whatever you'll have it will make you feel in Heaven.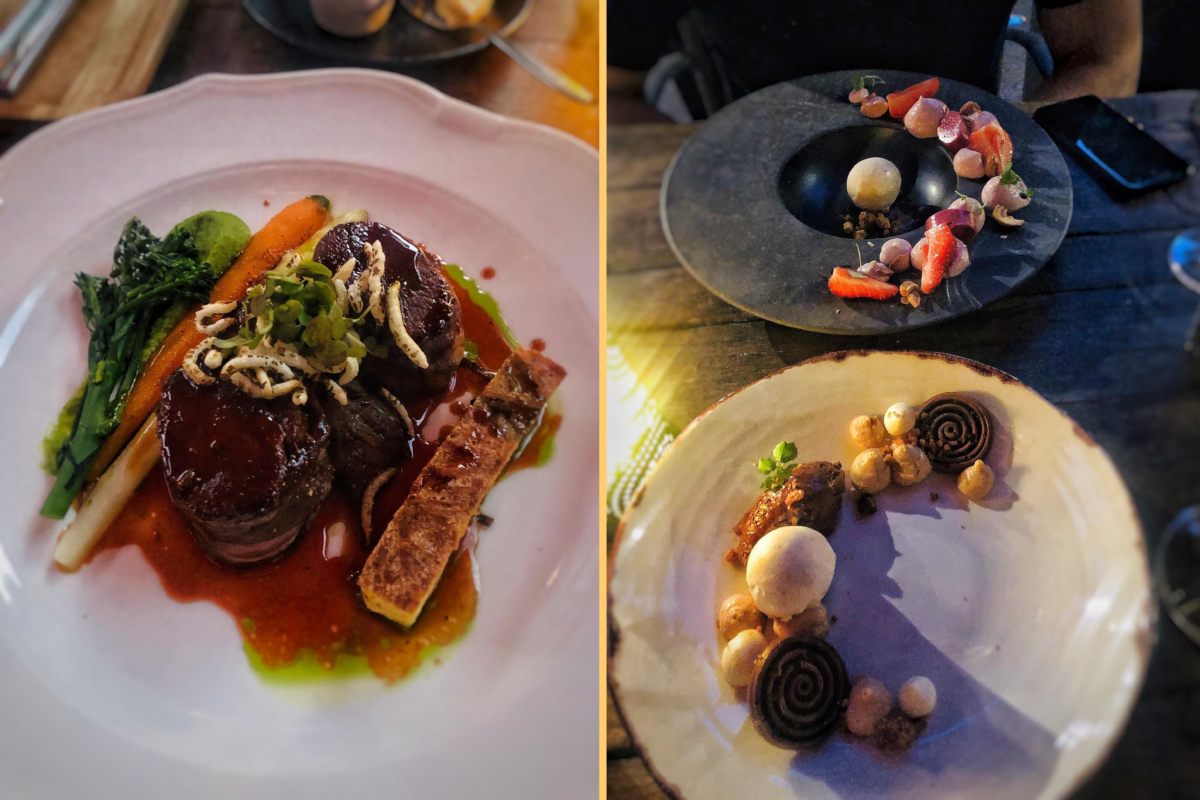 You will often find the owners there and all the staff will make sure you have everything you need. The food here will make you thank personally the chef and the drinks will give you Italian and Spanish vibes.
In order to avoid crowding, it is preferably to make reservations either by phone (040-237 79 97) or by email (reservations@vintagerestaurant.nl). Vintage is a 100%-and-more gezellig place.
Address: Kerkstraat 3, 5611 GH Eindhoven
Lucie Cocina
Bienvenidos! "Strong essences are kept in small bottles", goes the saying and I think it was meant for Lucie Cocina. For people out there who grew up with Spanish telenovelas, you must remember that "Cocina" is the Spanish word for "Kitchen". And not only the name is Spanish, but – you guessed it! – so is the food and the staff. How awesome is that? Situated in the heart of the shopping street in the city-centrum, it's hard to miss this place which has a perfect Latin vibe.
So, what can you eat here? Spanish food, what else?! Their breakfast (starting at 9:30 AM) includes Tostada and Tortillas, but it's best to check their full breakfast & lunch menu. Starting 12 PM delight your senses with an entire range of Spanish lunch and dinner dishes. Everything you choose to eat at Lucie Cocina will be just great. Personally, I had lobster salad, steak tartare, veal balls, pork cheek and dessert with mango and passion fruit. Yeap, I had to try them all. I recommend you do the same.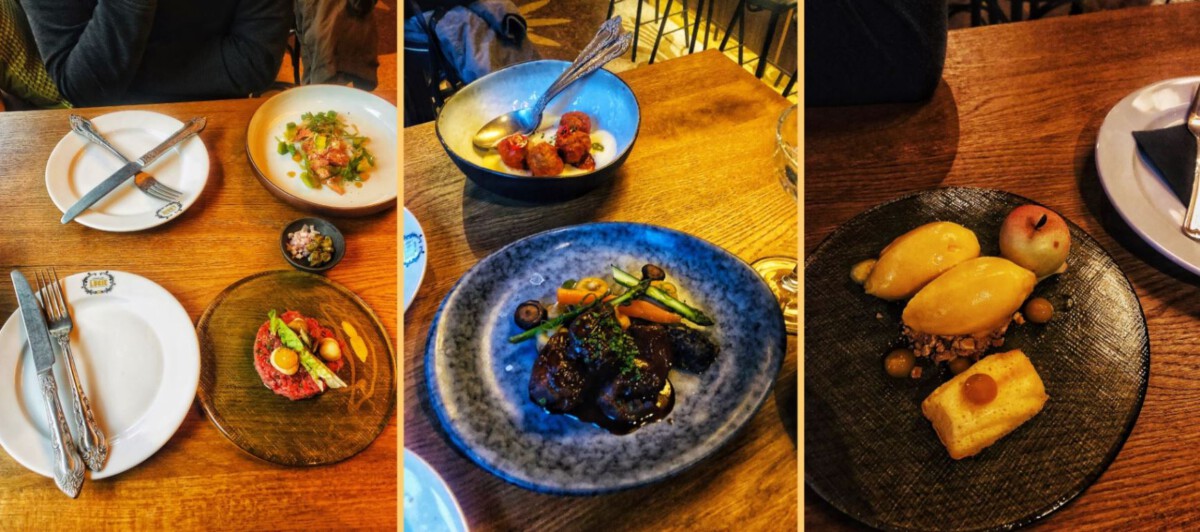 What's more, you can bring Spain into your house, by buying from them olive oil, Bellota and Campo Iberico ham and Spanish wines, either for yourself or as a gift for someone else.
Be sure you go there and enjoy this piece of Spain right in the heart of Eindhoven! If you don't want to risk it, you can always go for the take-away option and you get 10% discount.
Address: Kleine Berg 34B, 5611 JV Eindhoven
Bistro Sophie
Bistro Sophie is the perfect choice for a fancy dinner. You won't find a place that pays more attention to details than here. The staff is always making sure that the food is the best, and you always have something to drink, be that a cold beer, a cocktail or a delicious glass of wine. The atmosphere here is something special and the warm ambiance and light contribute to a romantic dinner.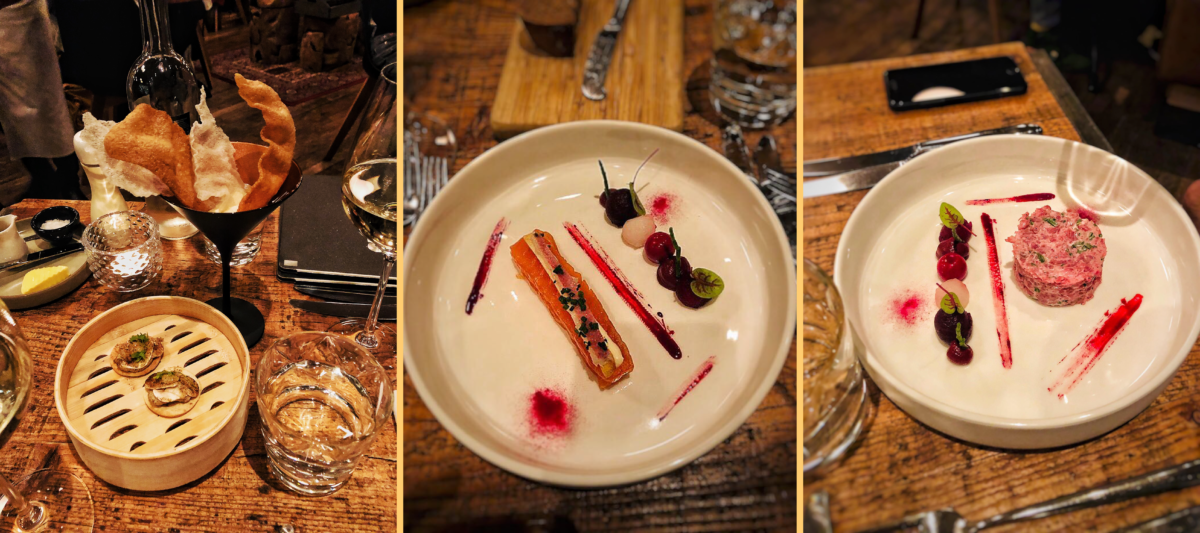 The staff is more than happy to help you select the right wine for your food. What food you ask? So much of it, truly! Start with either gamba, eendenlever or cremeux Old Amsterdam. Continue with amazing dishes made of halibut, duck or pick only veggies plates. Don't forget to save some space for desert: amazing combinations of either tropical fruits or delicious cheese. Or do like me, and ask for a chocolate-special dessert! They also have a take-away menu during this period.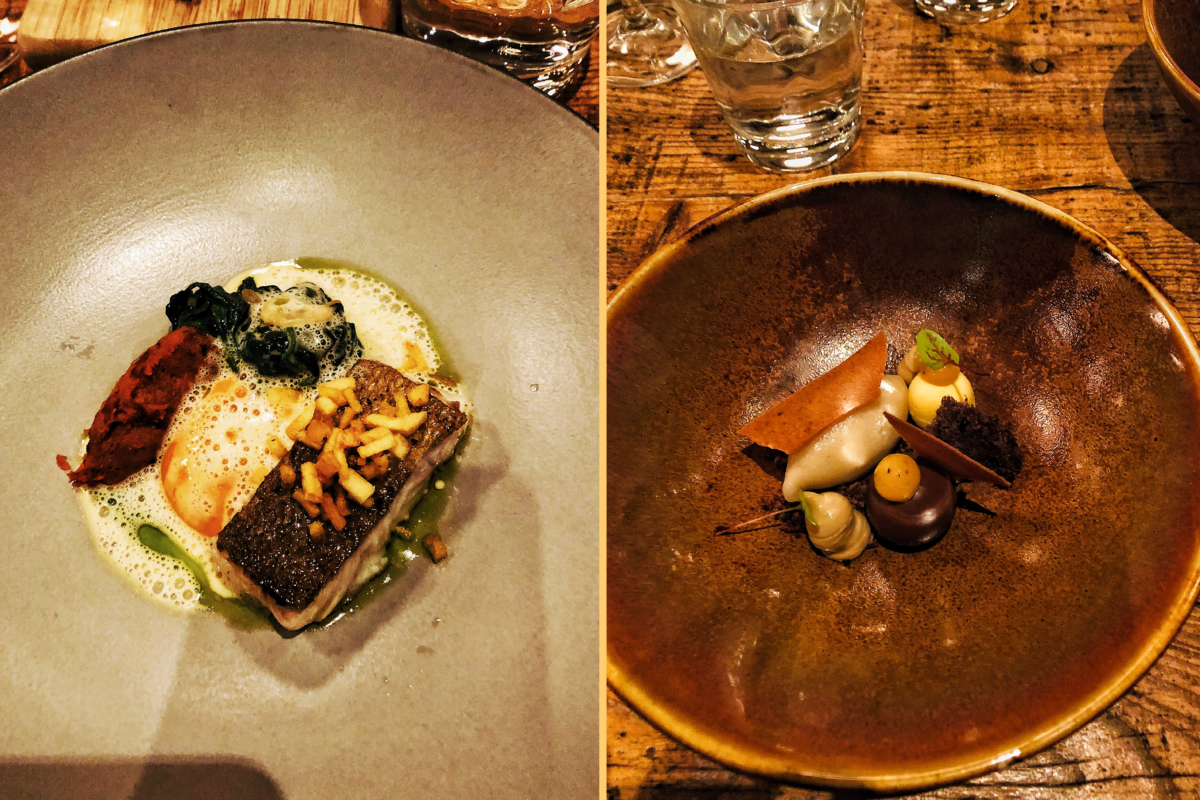 If you don't live in Eindhoven and want to spend a night here, they can offer you a place to sleep. Right above the restaurant, there is the Auberge Nassau Bed and breakfast with affordable prices.
Address: Wilhelminaplein 14, 5611 HE Eindhoven
Welp
Welp is in the De Bergen neighborhood in Eindhoven. That is, the centre of this city. Their 3-course surprise menu costs €35 pp and you will definitely be surprised. They have international cuisine and if a bottle of wine is too much for you, you can drink by the glass. 20 different glasses, to be precise. Sounds like a fun night, am I right?
The cool thing that won my heart at Welp was that their menu is actually a magazine. While waiting for your food, you can discuss with whoever you're going there the things you see in the magazine. They are in Dutch, but hey, you can still chat about the pictures.
Their motto during Corona is "Stay at home, we deliver." What are you waiting for? Give them a call (06 38 31 16 34).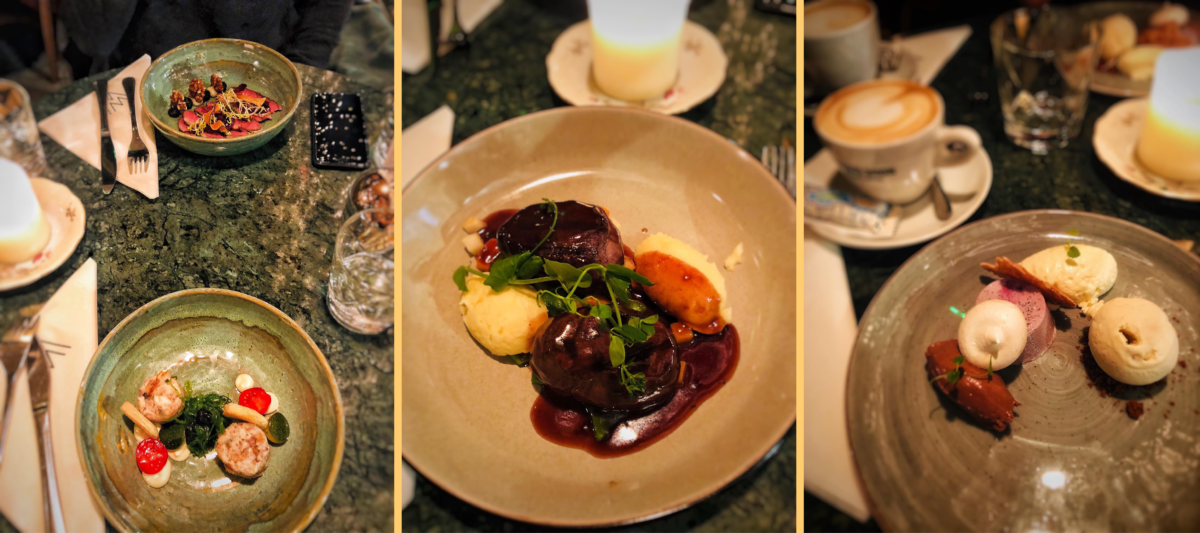 Address: Kleine Berg 35, 5611 JS Eindhoven
Down Town Gourmet Market Eindhoven
Woah, is this heaven on earth or what? Before Corona, it was a bit too crowded to be heaven, but the food surely still is from there!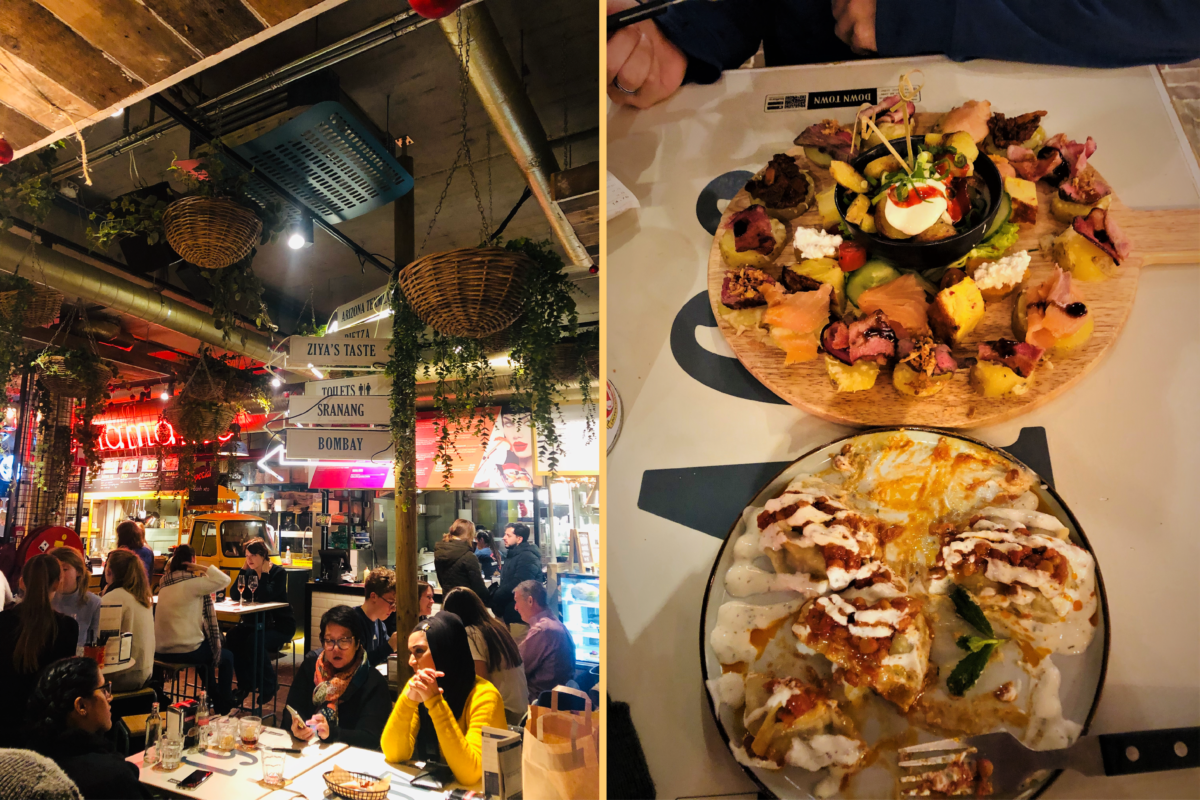 What are you craving? Mexican, Italian, South-American, Spanish, Greek, Japanese, Dutch? This place has got you covered and there's no need to make a reservation during this period. Just show up there and the staff will provide you with your personal QR code needed for orders. That's right! Down Town Gourmet Market has an internal ordering app. With Butlaroo, you can both order and pay online, but this shouldn't be too surprising. We are, after all, in Eindhoven, the city of technology. You can only spend 2 hours there, but nobody is stopping you to come several times per week! And you will definitely need to come again and again and again since you must try all of their food.
Address: Smalle Haven 2-14, 5611 EJ Eindhoven
Even if going to a restaurant will be a different experience from what we're used to, we think enjoying awesome food is completely worth it. Despite all these adjustments, all restaurants will do their best to help you enjoy their great atmosphere and delicious food!
Where else could you enjoy Brabant hospitality in Eindhoven? Let us know in the comments!
Feature Image: Cristina Damian/Supplied