Ahh, Groningen, the gem of the north. This bustling city is at the very tip of the Netherlands. Although, it's not so well known by internationals, it's most definitely worth a visit.
With its inviting cafes, vibrant cultural scene, and beautiful buildings, there's no doubt that what they say is true: er gaat niets boven Groningen (there's nothing above Groningen).
As with any city, Groningen is not without its quirks, often hiding them in the most unassuming places. Read on to find out about all the weird, wonderful and somewhat bizarre facts you never knew Groningen was hiding.
Three is the magic number
One of this city's emblems is undoubtedly the Martini Tower. At 97 meters, there was once a law stating that no building could exceed the height of the tour. 😂 Nowadays, this law is no longer at work meaning the city skyline is certainly growing taller! Visitors are welcomed to the tower — but be warned, the black spiral staircase is quite a climb (but the view is oh-so-worth-it).  
Now for the interesting part — did you know that today's Martini Tower is in fact the third with this name? The first of these, built in the 13th century, was only 30 meters tall and was destroyed by a stroke of lightning. Another tower was built, this time reaching 45 meters, only to again go up in flames being struck by lightning again! (talk about bad luck)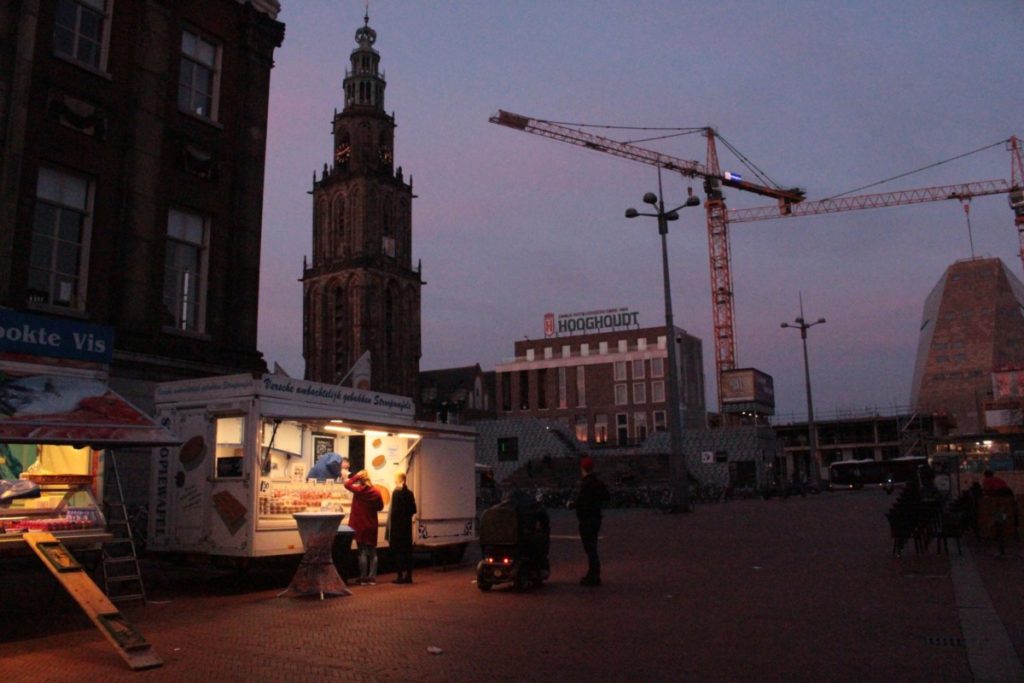 What's more, the Academie Gebouw, or Academy building of the University of Groningen, is also in its third version.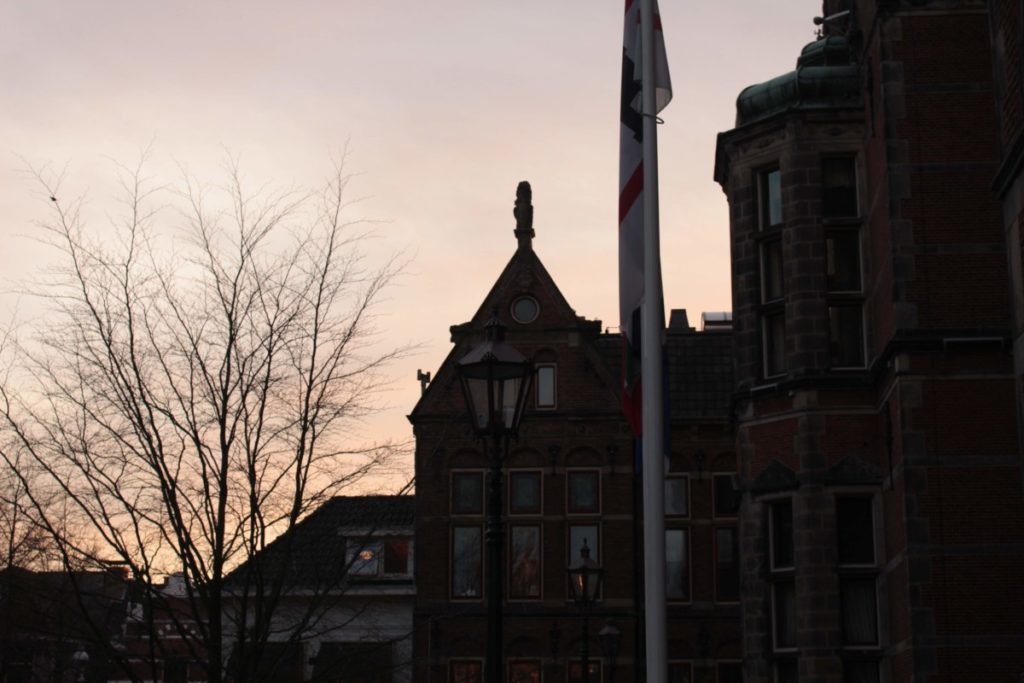 The Aletta Jacobs building
Just across the street from the Academy building, you'll find the Harmonie building, the university's Arts Faculty building. Here lies a statue of Aletta Jacobs, a RUG student of Medicine and the first woman to study at a Dutch University 😱 (in 1871). Indeed, students are familiar with her name and but it's often not said with glee, that's more than likely tied to the fact that our exams take place in Aletta Jacobszaal!
The Calmerhuis building
By and large, the Calmerhuis is an overlooked and often forgotten building, certainly not one many people could name. And yet, it's almost 770 years old, making it the city's oldest building. Far from being unused or derelict, the Calmerhuis is still in use as an Open University building.
Market day
Here in Groningen, we love our markets! On Tuesday, Friday, and Saturday the Vismarkt comes to life. Vismarkt (meaning fish market) was historically just that — a fish market.
Today, however, there's a lot more on offer. You can find fresh fruit and veg, meat, cheese, bread, and all kinds of sweet treats that can be purchased. Then there's The Grote Markt — home to all manner of things. Think funfairs, vintage markets, flower festivals, open-air concerts, demonstrations and more. By nightfall, The Grote Markt becomes one big bike parking space, just be careful you don't forget where you've left your bike! 🚲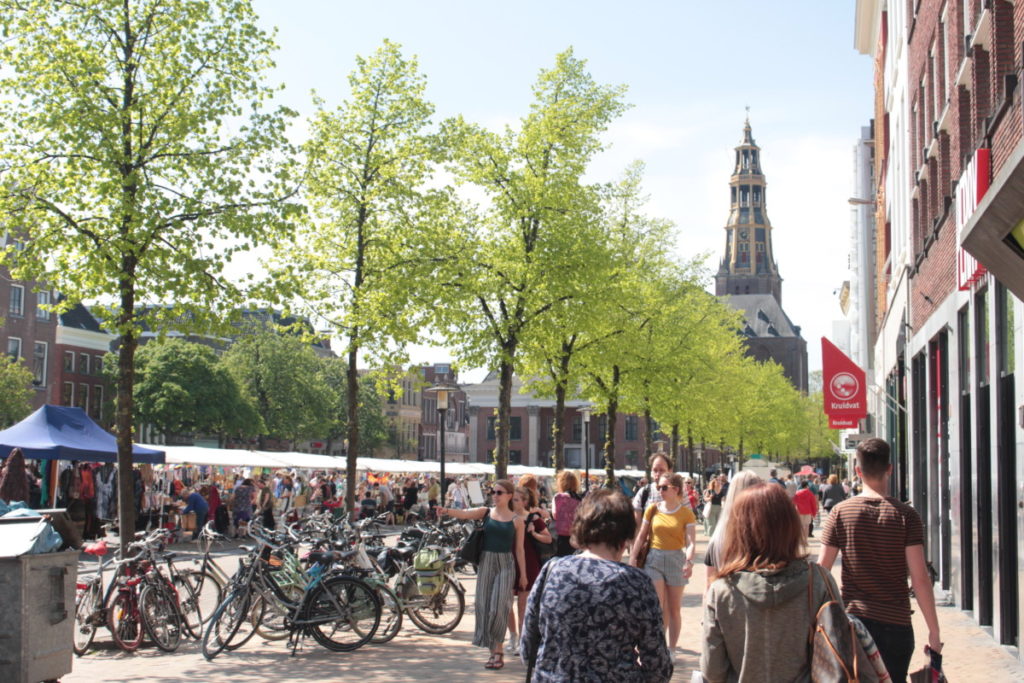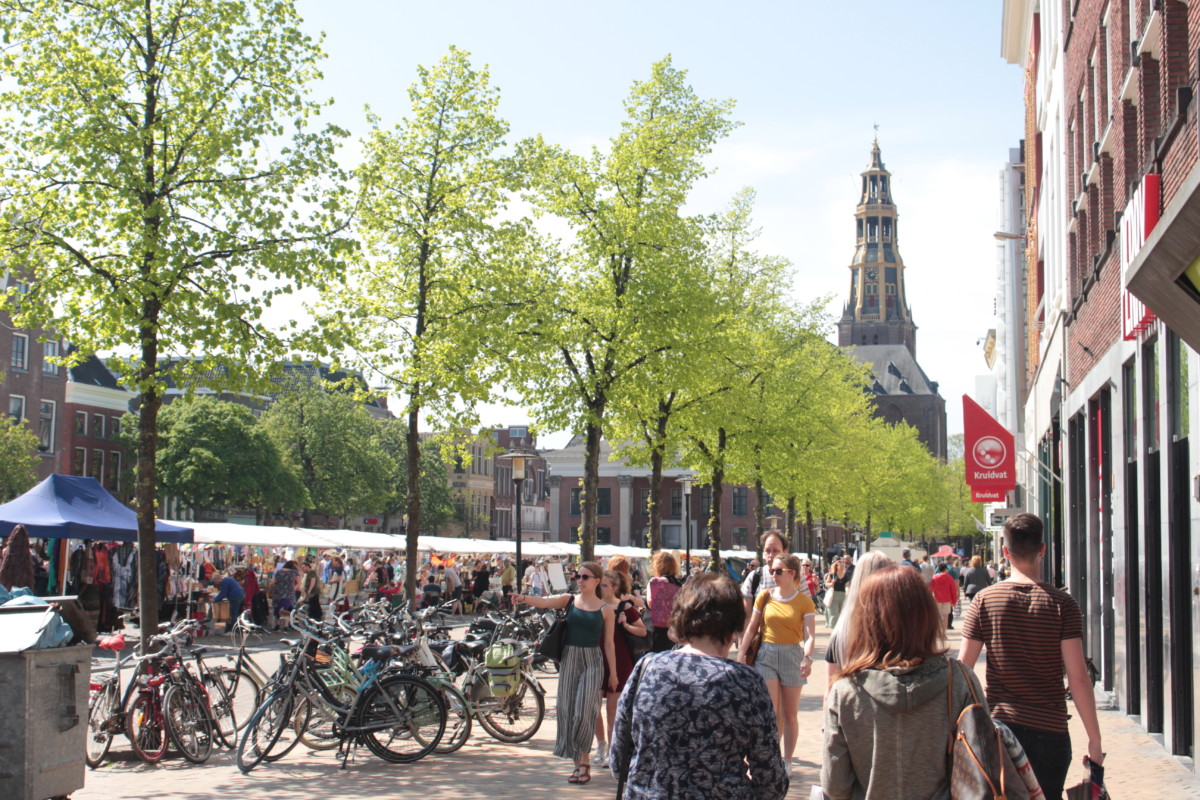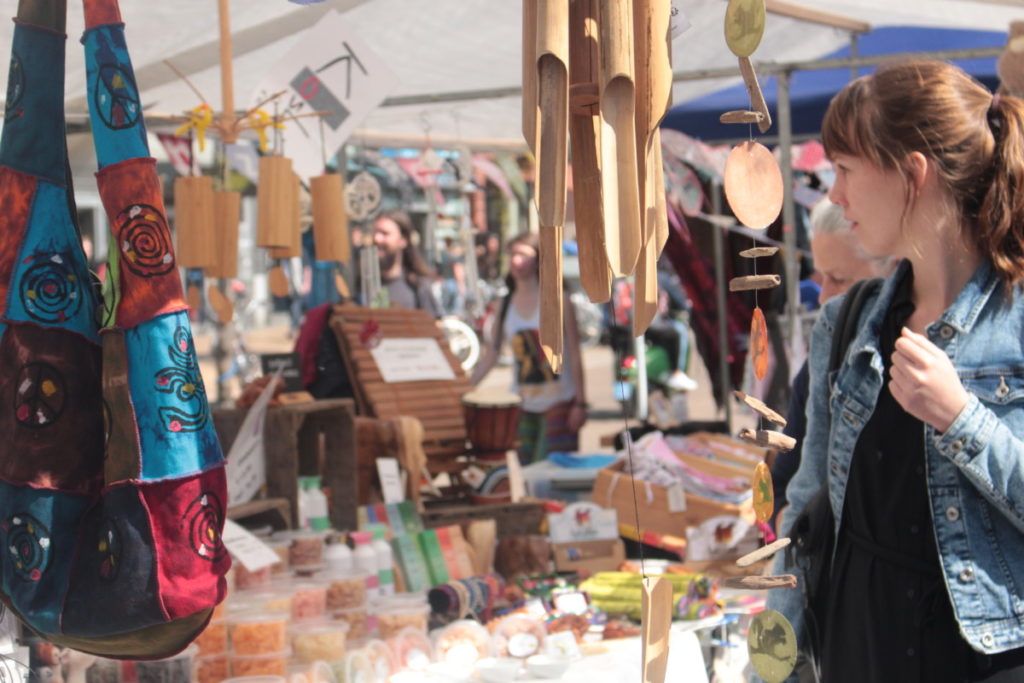 Coffee time is sacred
Besides the markets, the people of Groningen also have a soft spot for cafes, and it's not hard to see why. No matter where you go, you're never far from a cup of tea or coffee. The only difficulty is choosing where you want to go!
For me, the greatest symbol of Groningen's passion for a cup of coffee is the Goudkantoor. Built-in 1635, the Goudkantoor is adorned with gold and swirling letters spelling out the words "Date Caesari quae sunt Caesaris". In English, this translates to "Render unto Caesar that which is Caesar's" and harks back to the building's original function. It was here that merchants could bring their gold and silver to have it verified.
Can you guess what this building is today? Yes, that's right, it's a café. And quite a nice one!
The most beautiful Albert Heijn in the Netherlands
The Goudkantor is not the only building to have been given a new lease of life. If you Stand on the Vismarkt, you'll see the Korenbeurs, a beautiful neoclassical style building. It could be a town hall or theatre or a museum. It's none of these, it's something better, much better  — it's an Albert Heijn!
Once a grain store, as of July 2000 the Korenbeurs has been home to an Albert Heijn supermarket.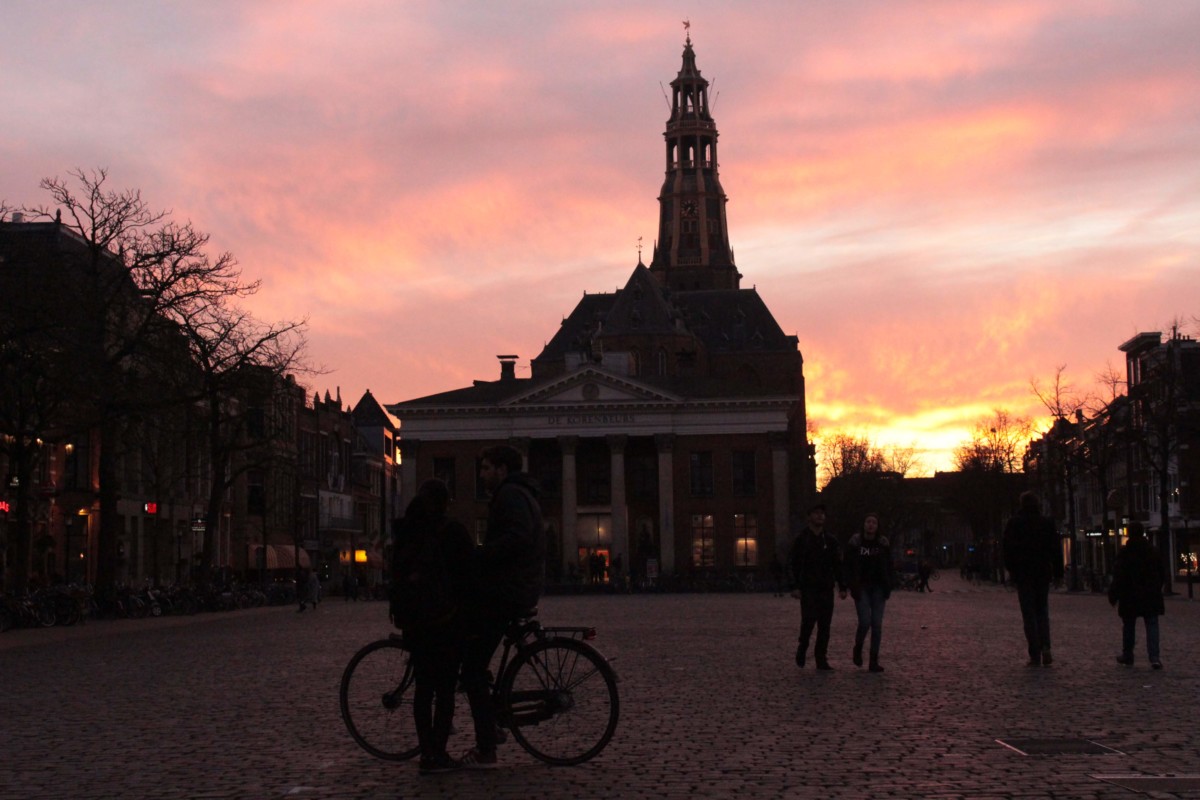 Art – in all manner of shapes, forms, and functions…
It's no lie that Groningen is full of creativity and innovation. You can see this all over the city, in the many museums, galleries, and exhibitions, or even on the streets. And I'm not just talking about graffiti. 🎨
If you take a walk along the Kleine der A, you'll come across a rather strange looking structure, at least to the untrained eye. What is it you ask? It's a public urinal made from milk glass of course! It was designed by Rem Koolhaas and Erwin Olaf in 1996 as part of a city-wide initiative bringing together urban planning, architecture, culture, and art. So there you have it, in Groningen, art knows no bounds!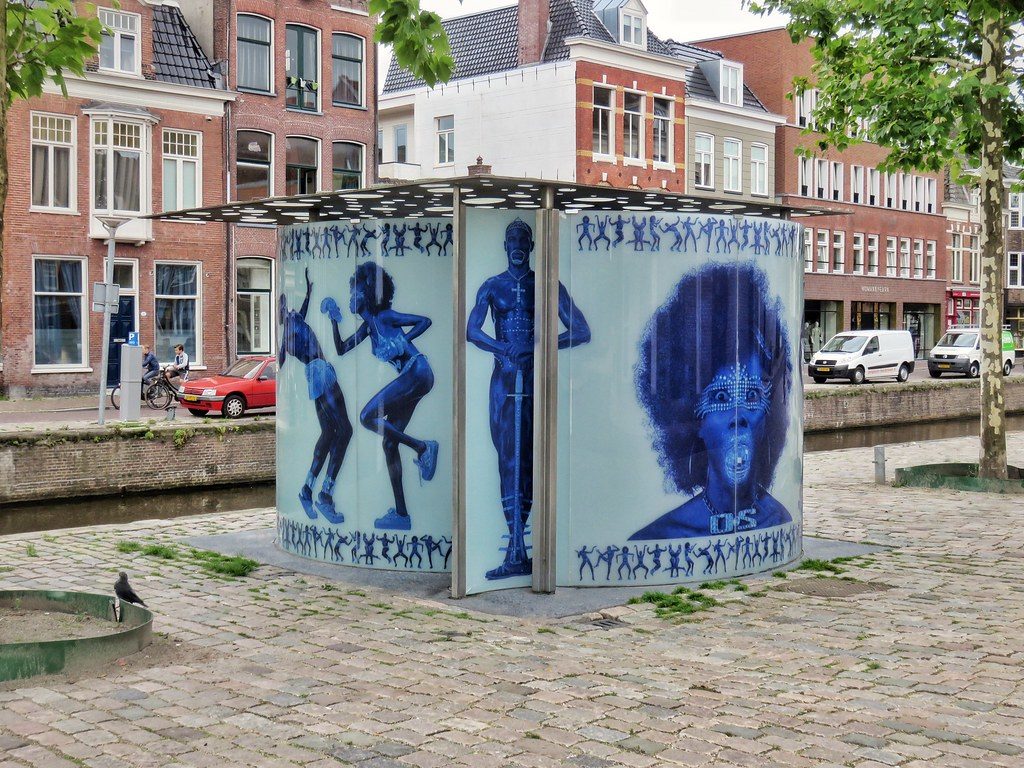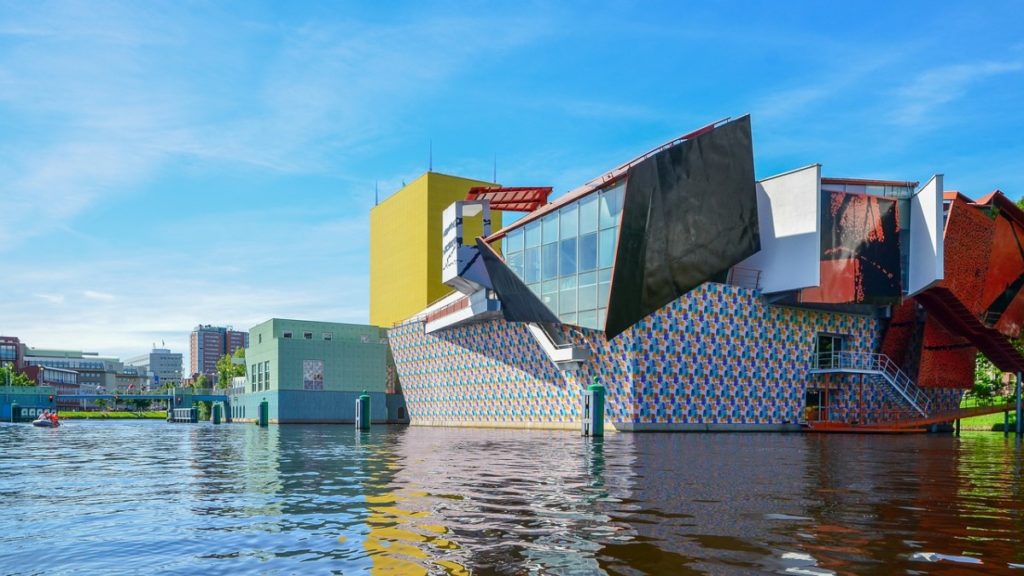 Groningen Town Hall
Groningen's town hall is another of the city's beautiful buildings, and its story is no less interesting than its exterior. Inside lies the 'Golden Book' within which the city's most honourable citizens are listed. 
What's more, the architect, Jacob Otten Husly, was not commissioned to design this building. Actually, he won a competition — the prize of which was the chance to design the town hall. A pretty lucky guy, huh?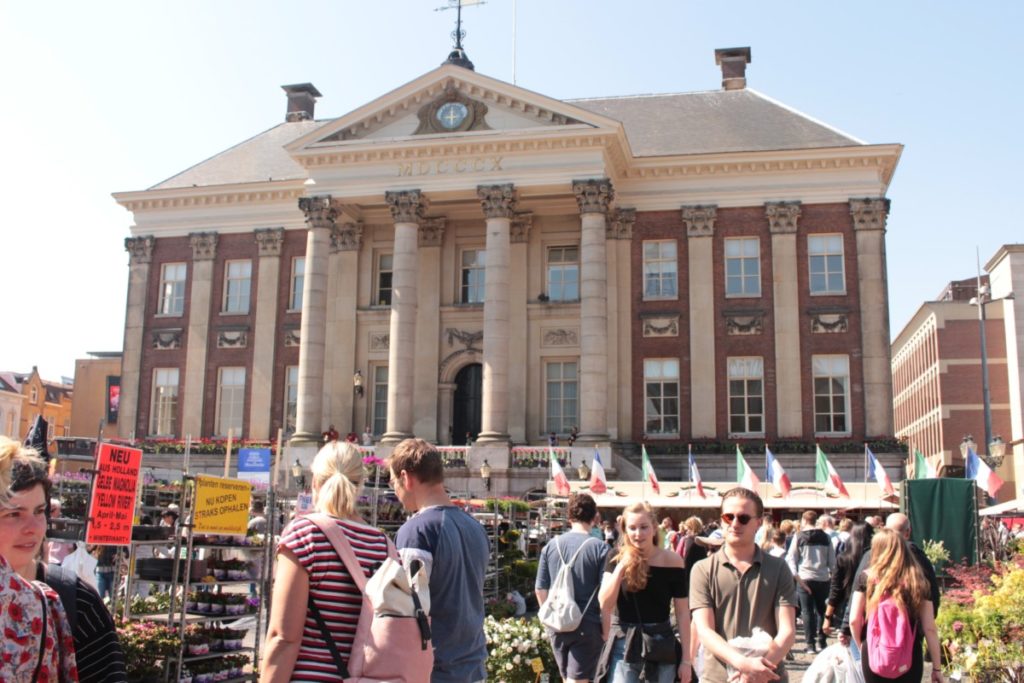 ---
So there you have it, eight more reasons to go and visit Groningen. If you're still hungry for more things to do in this hidden gem of the Netherlands, check out another five things to do in Groningen.
Have you been to Groningen? Did you already visit one of the listed places? Let us know in the comments below!
Feature Image: DutchReview/Supplied
Editor's Note: This article was originally published in September 2019, and was fully updated in May 2021 for your reading pleasure.