After some pretty awesome events in Leiden in 2018? You've come to the right place! Then better check out some of the best events in Leiden happening in 2018. DutchReview has compiled a list of 10 events to attend in Leiden… and something tells me that if you don't live here, then you may as well do, with all of those trips backwards and forwards. As if there wasn't enough to do in Leiden anyway. 😉
Without further ado, here are our top 10 events in Leiden this year that you just can't miss!
1) Sail Leiden 2018 (27-29th July)
Interested in maritime history, or just appreciate a good fleet? Then this is the event for you. 'Sail' showcases the largest maritime heritage fleet in the world! Meaning that Leiden will be transformed into (essentially) an open-air maritime museum for a few days. It's the perfect place for it too, considering that it is held in the historic port of Leiden.

So, what is there to do? Apart from seeing what you came for, there is also an interactive museum, special walking guides, boat taxis and more. As if that wasn't enough, different ship workers will be showcasing their skills at a crafts market. There will also be choirs, fresh fish, markets and more! Check out the open-air cinema on Leiden's canals too – we've mentioned that later on in the article too.
2) 200 years of the National Museum of Antiquities (now – 2nd Sept)
This year marks 200 years since the National Museum of Antiquities opened in Leiden. So if you haven't already visited, then this is your time to go! With over 600 objects, including lots of both Dutch and Egyptian artifacts, there is plenty to see and do. These include amazing Egyptian temples, statues and mummies.
So, what is there to see and do? Well, to celebrate the 200 year anniversary, there is a temporary '200 years' exhibition, showcasing the changes that have occurred over these 200 years, and how this has changed the museum. Not all objects are visible at all times at the museum, so for this limited time, some artifacts will be back, so this is your only time to see them! There are also artifacts that have never been on display before and your chance to see the excavations in the Netherlands.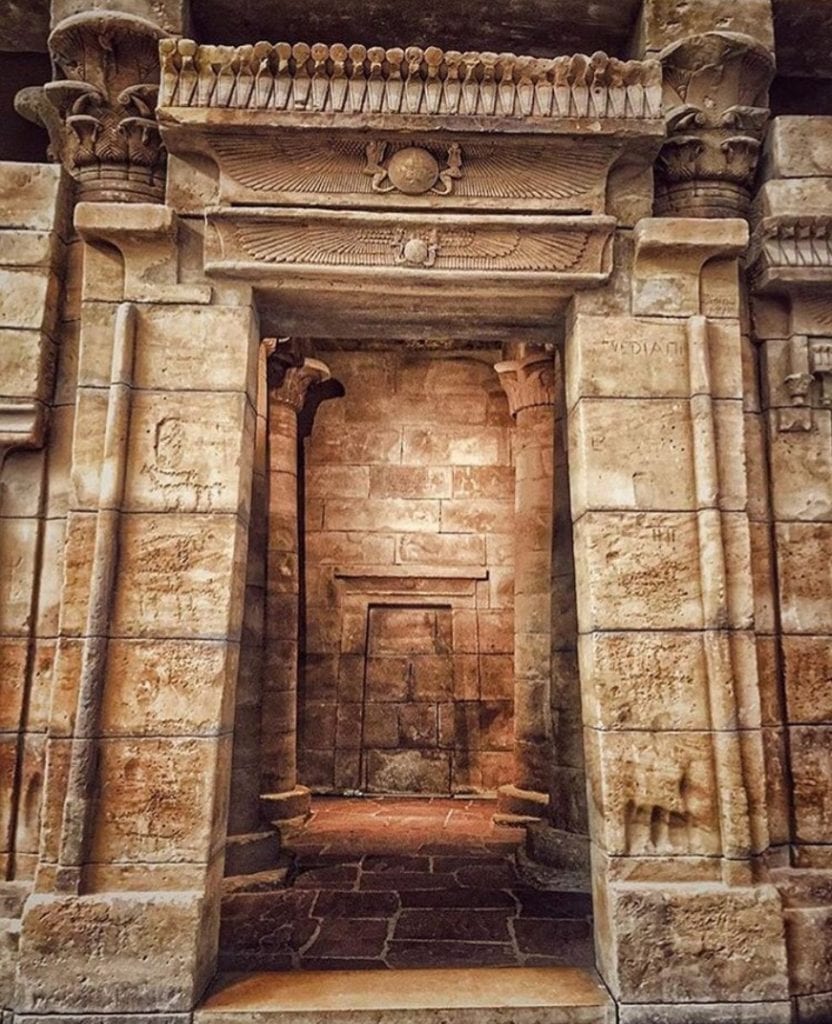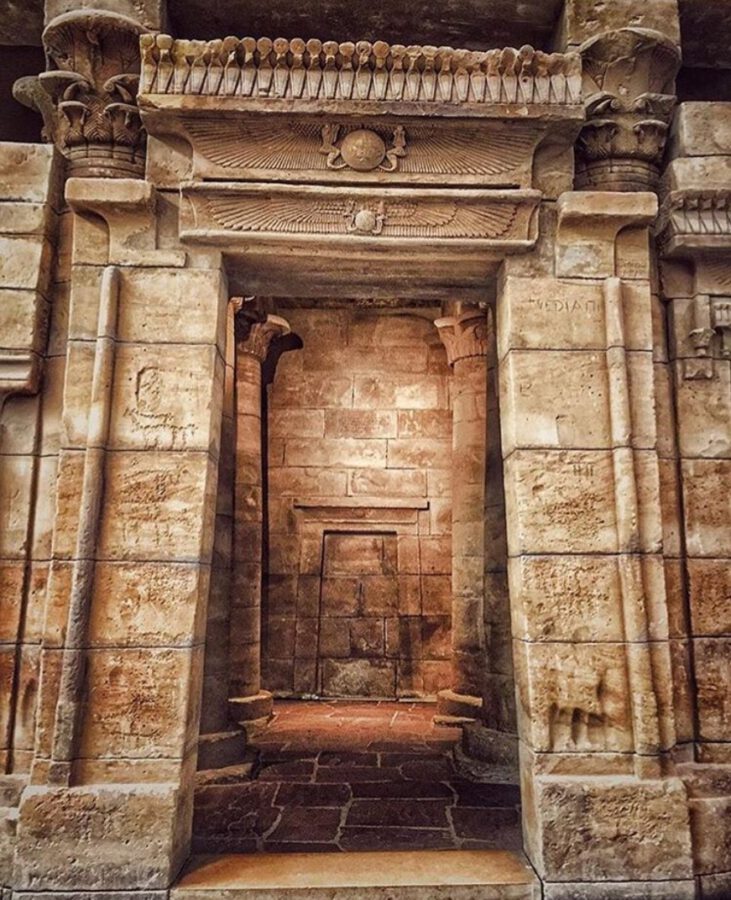 Along with this, there is an impressive video show projected onto an old Egyptian temple, which is found at the entrance of the museum (you can see this for free if you pop your head in the door)! DutchReview went along to see it for ourselves. It's definitely a must-see!
3) 'We Are Leiden' – Locals and newcomers event (26th August)
New to Leiden? Or not new to Leiden but feel like you want to get to know your local area better? Or a Leiden pro and want to volunteer your time? Then this is your chance to see Leiden in a different light – from someone else's perspective. 
This is the 2nd edition of this event and connects the people of Leiden to one another. These events in Leiden are perfect for expats! It's basically 150 people from Leiden, showing 150 newcomers around. That's a lot of people, so it's a pretty big experience already. It's basically one big mix of people, interacting together, to show you what Leiden is all about and make you feel at home. It's a great excuse to go out there and make some new friends, while still enjoying what Leiden has to offer. You may discover some hidden gems on the way!
4) Zoeterwoude – Sea Beggars' weekend (22nd Sept)
If you're looking for something traditional and incredibly Dutch, then you should attend the Sea Beggars' weekend! This is definitely a time to take the kids along or just your friend who wants to immerse themselves in something Dutch-as-hell.
What's the day for? Well, it's a day to celebrate when the 'Geuzen' broke the Spanish siege of Leiden, back in the 16th century. The whole area will be decorated, people will be dressing up for the occasion as well. There will be market stalls, Dutch crafts, a boat trip (so you can experience that exact journey) and bread making. Basically, if it's Dutch and it's relevant for that time it will be there. A perfect opportunity to experience something truly Dutch and take your friends and family along!
5) Leiden Culinair (21st July)
A fan of both food and music? Then add Leiden Culinair to your calendars right now! For 4 days, the Lammermarkt will be full of restaurants looking to showcase their culinary skills. The large variety means that there is something for everyone and lots to get your taste buds tingling. What's more, is that it's the perfect place for different people to come together, to share their love of truly lekker dishes – all within the beautiful historic city center.
So, how does it work? Well, each restaurant/foodtruck/hotspot has their own stand, so you can eat what you want, when you want. You can also eat at lots different places if you want to and go crazy trying everything (don't worry, we won't judge, we'll be just as piggish)! We all know how unpredictable the Dutch weather is and they are one step ahead. It's rain-proof, so the typical Dutch weather can't come between you and a great dish. They also have a music programme, so you can to enjoy some fantastic performances while you eat. What more could you want?
6) Lakenfeesten (21st-24th June)
Lakenfeesten is a feast that takes place every year in June. It's to celebrate the textile industry, that Leiden is famous for throughout history. Celebrations such as Lakenfeesten have been happening since that time and 2018 is no exception, so for 4 days, the city will be transformed into one big party.
So, what will happen there? Well, there will be performances, dragonboat races, markets, a children's village, a beer festival, music and more! There is also a boat parade, where flamboyantly decorated boats, sail all along the canals of Leiden. There is even a summer kermis! SO all in all, there is lots to do, so it's definitely not one to be missed!
7) Puur Festival – 5 year anniversary (14th July)
It's only Puur Festival's 5th year, but it's already looking to be a classic Leiden festival. This boutique festival in Leiden offers some chilled beats, classics, trance and dance, in beautiful green surroundings.  
Working up an appetite after all of that dancing? Well, you're in luck. The festival also offers some truly lekker food and a great vibe. So come on down if you want to see what all the fuss is about – tickets are still available on their website! If that hasn't swayed you, check out the lineup, also on their website.
8) Neighbour's Festival – 'One-day flight' (25th August)
A traveller, a festival-goer or someone into a variety of different music? Or maybe you fit into all three. I know how that feels! Well, this festival provides you with an experience from all over the world, but right here in Leiden. This is why it's called the 'one-day flight' experience.
What's the theme? Well, this year you can experience Berlin (a techno dream), Koh Phangan (thai fire shows) and Cape Town. So it's a great variety of different experiences, all in the one place. What about food (important as well of course)? Well, you've have plenty of Dutch treats to fill the void! Overall, this is the perfect festival to enjoy everything in one place and is totally unique. Definitely a place to go if your friends are into different things.
9) Open-air cinema on the water (27th-28th July)
During Sail Leiden (you'd have read all about this event by now 😉 ), there is the opportunity to watch a film on the canal. What's cooler than a floating (water) movie!? All you need is your boat, your friends' boat or if you're boat-less; a ticket to get onto a boat and you're set.
If you take your own boat, it's free. If not, you can pay a small fee to get onto one of the Leiden boats – don't panic if you can't find a boat! There is also food and drinks available on shore, to enjoy during the movie.
So want to impress your date? Then maybe this is something they won't forget in a hurry. (P.S. the films are The Life Aquatic with Steve Zissou and the Titanic, how fitting, minus the sinking).
10) Young Rembrandt Festival 2018 (15th July)
This fantastic outdoor show is coming to Leiden this July. Apart from the actual performance, there is so much else to do. From 1pm onwards, both young and old (and anything in between), can enjoy this unique theatre experience.
There is something for everyone – for instance, at the Cultuurplein Lammermarkt and Molen De Valk, children over the age of 6, can enjoy listening to stories about Greek heroes. For the over 8's, in Singel Park, there is a treasure hunt, where the children can learn about Greek mythology. There are also other programs occurring in the park throughout the day. Just before the performance, there is a variety of live music to enjoy, before the main act.
It's the perfect family event!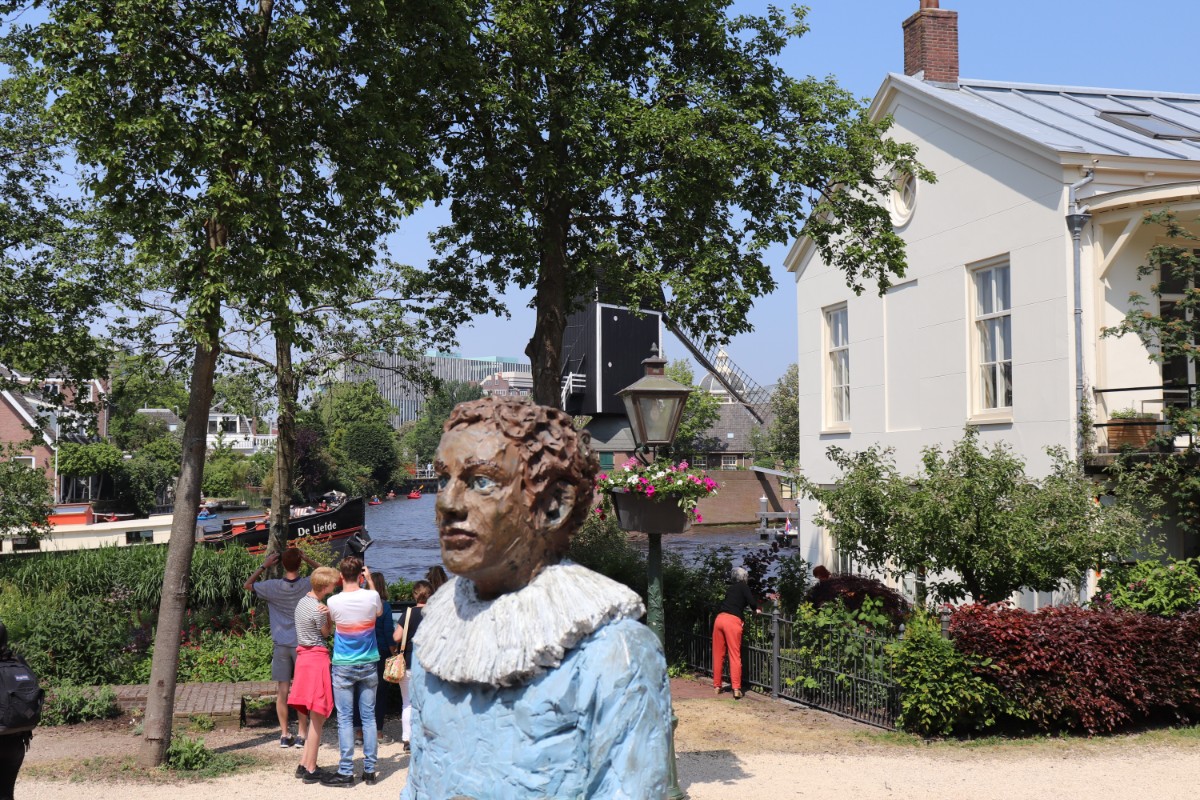 So, there you have it, 10 amazing events in Leiden for you to try this summer of 2018! What ones will you be attending? Let us know in the comments!