What's there to do on October 2 – 3 in Leiden? The answer is A LOT. Get ready for a two-day street festival packed full of parties, parades and people pandemonium. 
What's happening on October 2 in Leiden?
On the first day of Leids Onzet – AKA 'the relief of Leiden' – you will see townsfolk eating 'Hutspot'. Often served with a side of smoked sausage or bacon, Hutspot consists of boiled and mashed potatoes, onion and carrots (but you can bet there will be variations of the dish served at different locations throughout the city).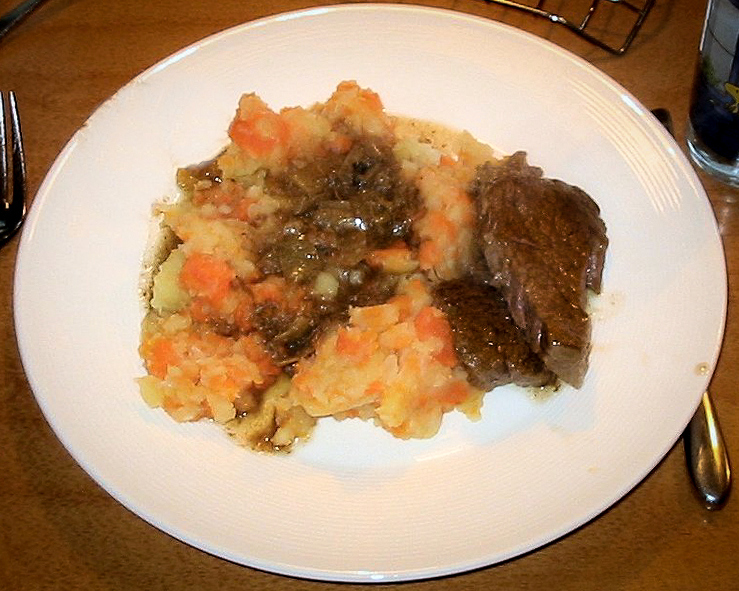 At 1:30 pm, Luna Park opens! With more than 150 attractions, the fairground promises to be heaps of fun for all ages. Why not pass by the Festive Goods Market on your way there? You can find delicacies ranging from gerookte paling (smoked eel!) to bananas with whipped cream.
If you're into the slightly more traditional fairground, there's going to be a Nostalgic Fun Fair at Pieterskerkplein square at 2:00 pm, where you can travel back in time to see the shooting galleries and merry-go-rounds of the past.
If you might miss the traditional fairground things happening, don't sweat it. There are parties happening through the night, starting at 7:00 pm at different locations. There's also a giant party happening on the Nieuwe Rijn that you cannot possibly miss! It will be closed with pontoons where there will be making temporary bridges and platforms. It will also be covered, so don't fret about that pesky rain.
What's happening on October 3 in Leiden?
Like a true 'Leidenaar', you can continue the party on October 3. If you wake up early enough, you'll see those who registered in advance eating their herring and white bread around De Waag.
Every year, there's a commemorative service at Pieterskerk (St Peter's Church) featuring a guest speaker and a musical accompaniment. This serves as a reminder of why Leideners celebrate this day in the first place: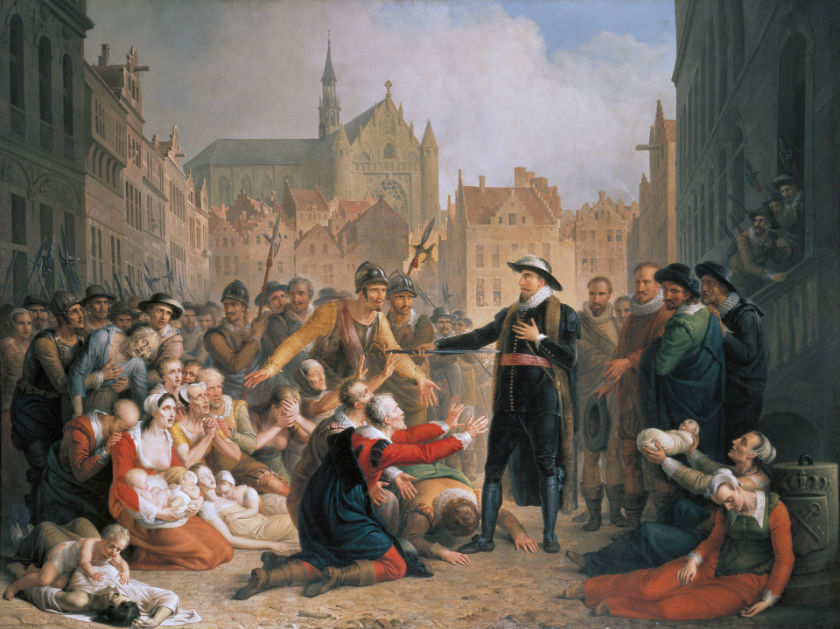 A mini-history lesson about October 3 in Leiden
During the 'Eighty Years' War', the Spanish army tried to capture the city between 1573 and 1574. This was called the Siege of Leiden. The October 3 festival is dedicated to October 3 1574, when the siege finally ended (for a bit…). It's a day to celebrate freedom and independence. (A little extra fact: the festival also commemorates the anniversary of the founding of Leiden University in 1575).
All the frivolous events of October 2 will still be available on October 3 in Leiden – and more. The Lakenhal Museum will be open for the first time ever since they closed down for renovations. Admission will be free, so take note! There will also be street theatre, a pole vault, and more. Finally, you can finish the two-day extravaganza by watching a brilliant display of fireworks at Ankerpark. 
So why not join the fun? Bring your mates, your kids, your grandma – they're all sure to love October 3 Leiden festivities. For more info about October 3 in Leiden, check out the Visit Leiden website! Will you be going? Let us know in the comments below!
Feature Image: Abuzer van Leeuwan