Lakes and beaches in Rotterdam (yes, they exist!)
After somewhere a bit different in Rotterdam? Have you done the other Rotterdam sights to death and looking for somewhere new to explore? Well, Rotterdam actually has a few beaches and lakes for you to enjoy – some a little more hidden than others. And with this beautiful summer that we are having, now is your time to go and visit them. So without further ado, here are 6 lakes and beaches in Rotterdam for you to enjoy this summer in Rotterdam.
1. The Esch
We'll start with the smallest beach. Don't judge a book by its cover though – this small little collection of sand has some of the best views over the Rotterdam skyline. That's definitely something beaches don't usually have. If you get here earlier enough, you can blag a patch here to sunbathe and to dip your feet in the water. As you can see, it's located on the south-side of the river. Get there early though, as you can't fit many people here.
2. Hoek van Holland
Now this is what you call a beach! Hoek van Holland is a large and beautiful beach that is located only 30 mins away from the center. It has water sports, shops, bars, restaurants and ample space to sunbathe and swim. It's accessible by car or train and definitely isn't as cramped as other big beaches. If you're looking to park though, come early! Think Scheveningen, yet a Rotterdam version.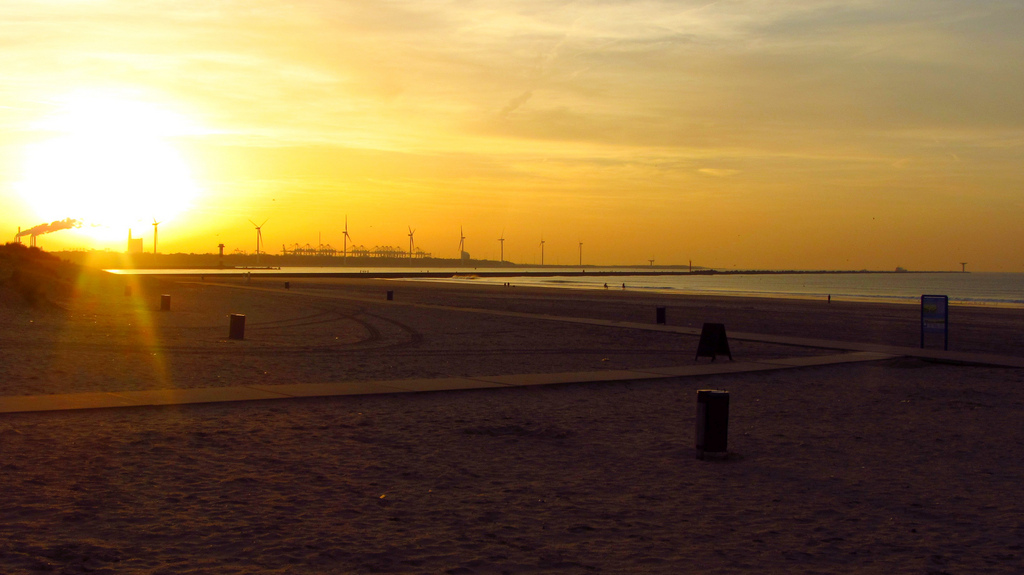 3. Nesselande
There is plenty of space for you to enjoy at Nesselande. With great views, skating, food and ice cream and the opportunity to BBQ on the beach, then why not enjoy what it has to offer? It's also super easy to get to, which makes it even more of a bonus. Again, this is one of those places where it is best to get there early. However, there is nothing stopping you from going there just for a nice walk or cycle.
4. The Kralingse Plas
This is a mixture of both 'park' and 'beach' – with lots of fresh grass and a lovely sandy patch. There is also an outdoor slide in the water ( not just for kids 😉 ) and plenty of wildlife too. Don't worry, they also have toilets and restaurants, so there is ample facilities. It's basically a lovely area, surrounded by grass, trees, water and sand. The perfect spot to take your family for the day!
5. Maasvlakte 2
From this beach you have views of the port, lots of sand, a kids play area in the water and places to swim. It's the perfect place to take your family. However, careful of the water here though, as the tide has been known to be strong. Other than that, it's a beautiful place to lay down your sunbed and catch some rays.
6. De Heijplaat
This little beach is located in Heijplaat, which is a little village located within the port of the Rotterdam. If you head down the little "secret" path, alongside the houses, you'll find yourself on this quiet beach. You can sunbathe and watch the ships pass by between the ports. It's the perfect place to escape from city life or to go for a quiet walk. Again, this is popular with the locals, so it can get pretty busy.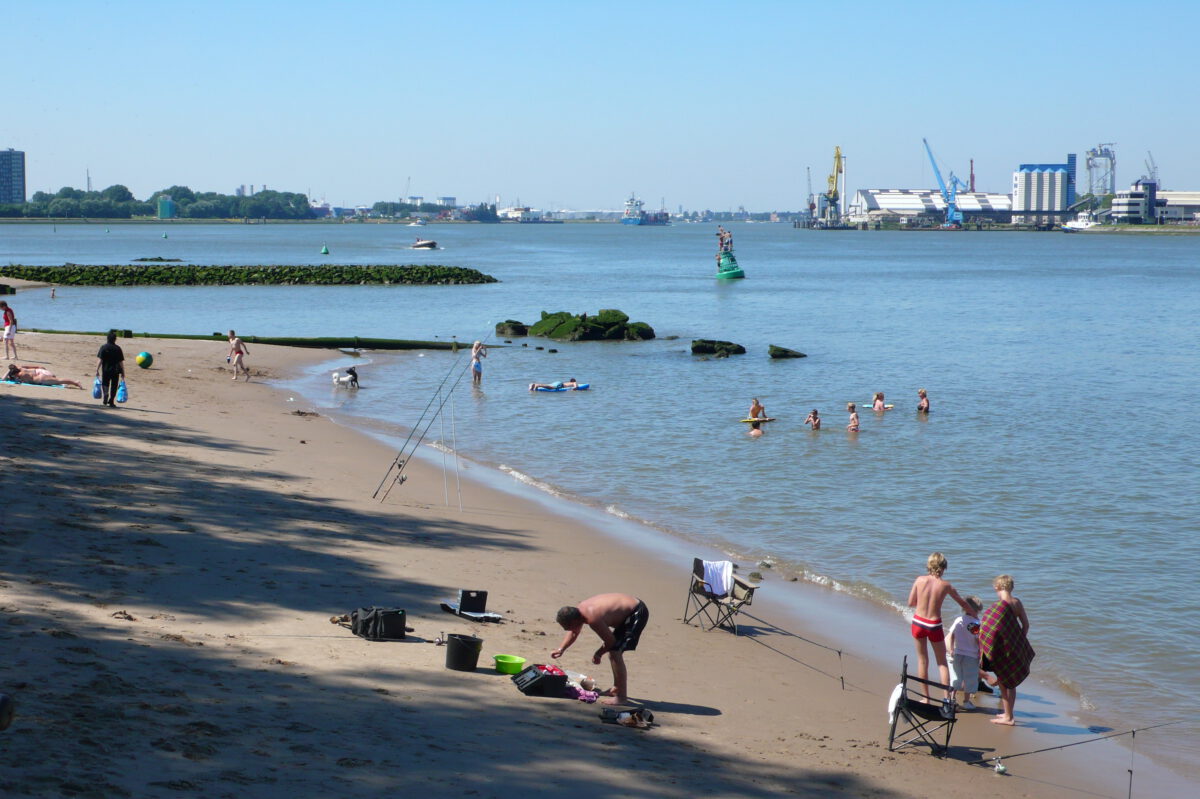 So, there you have it. 6 new places for you to head to this summer in Rotterdam. Which is your favourite? 
Do you have any nice spots or beaches in Rotterdam that you love to go to? Let us know in the comments. While you're here, don't forget to join our DutchReview Facebook group – c'mon, you know you wanna! 😉