Going to Amersfoort? Great! Here are 4 things to do in Amersfoort you don't want to miss out on when visiting this fair Dutch town. Just a little bit east of Utrecht makes for a great day trip, being only a measly 30 minutes away by train from Amsterdam and being the central point of the Netherlands.
This Dutch town has some picturesque canals, old Dutch homes, delicious hot-spots and grand historic sites to offer to any visitor. So get on board that train/car/fiets to Amersfoort and let's have a look at some things that need to be on your things-to-do-in-Amersfoort bucket list.
Disclaimer: given the current coronavirus situation, be mindful while travelling and respect social distancing rules.
We also made a video! Showing you 7 spots in Amersfoort you don't want to miss!
Things to do in Amersfoort: take in the sights
Since it's a little bit out of the west (where all the tourists clog up things anyway) Amersfoort is a little bit less well-known as a place to visit, a hidden gem of the Netherlands! Especially since Amersfoort has some amazing classic canals, Dutch houses, and historic sites which are seriously impressive.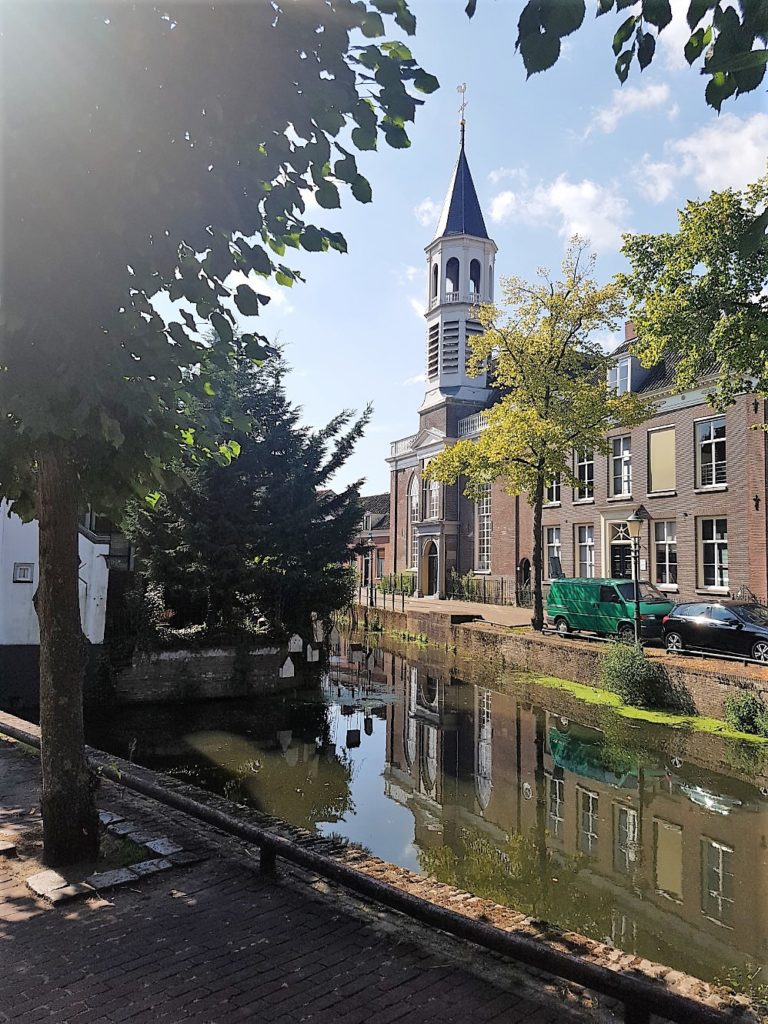 More than just the Koppelpoort
The 'Koppelpoort', a land- and watergate built-in 1425 is the iconic and lovely postcard image of Amersfoort. And rightly so, it's very nice, but there's so much more to see!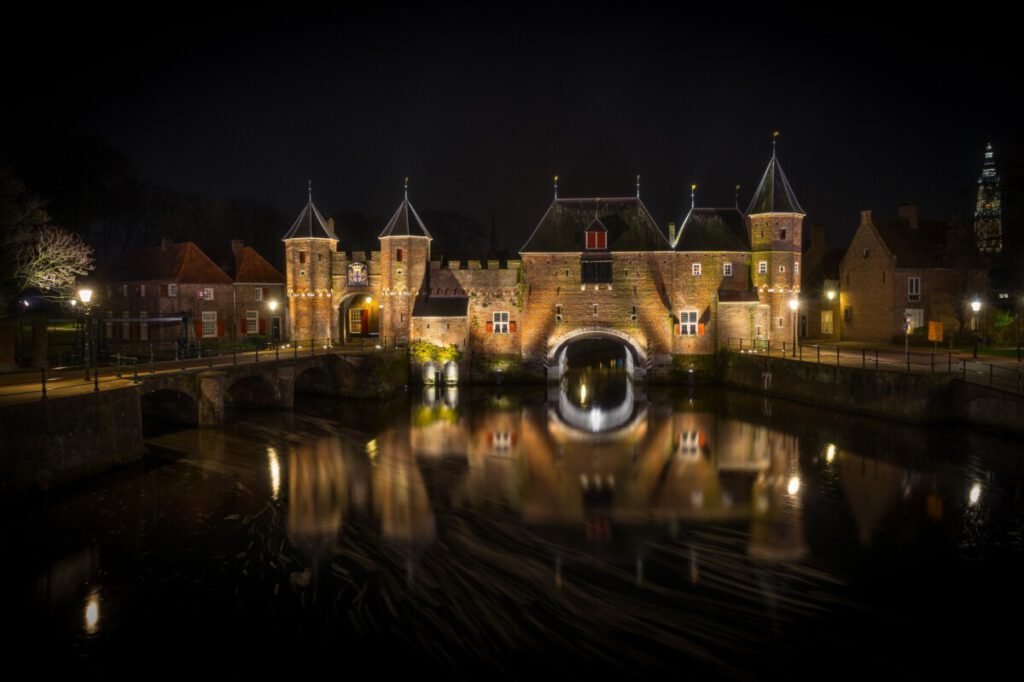 Although the city centre is compact, which makes for great strolling around, you will enjoy quite a few places to stop and gaze at marvelous street scenes or a pieces of historic architecture.
Amersfoort is really good at showing off its rich history, and just walking around through its cute little streets and enjoying the heck out of it is one of those great things to do in Amersfoort.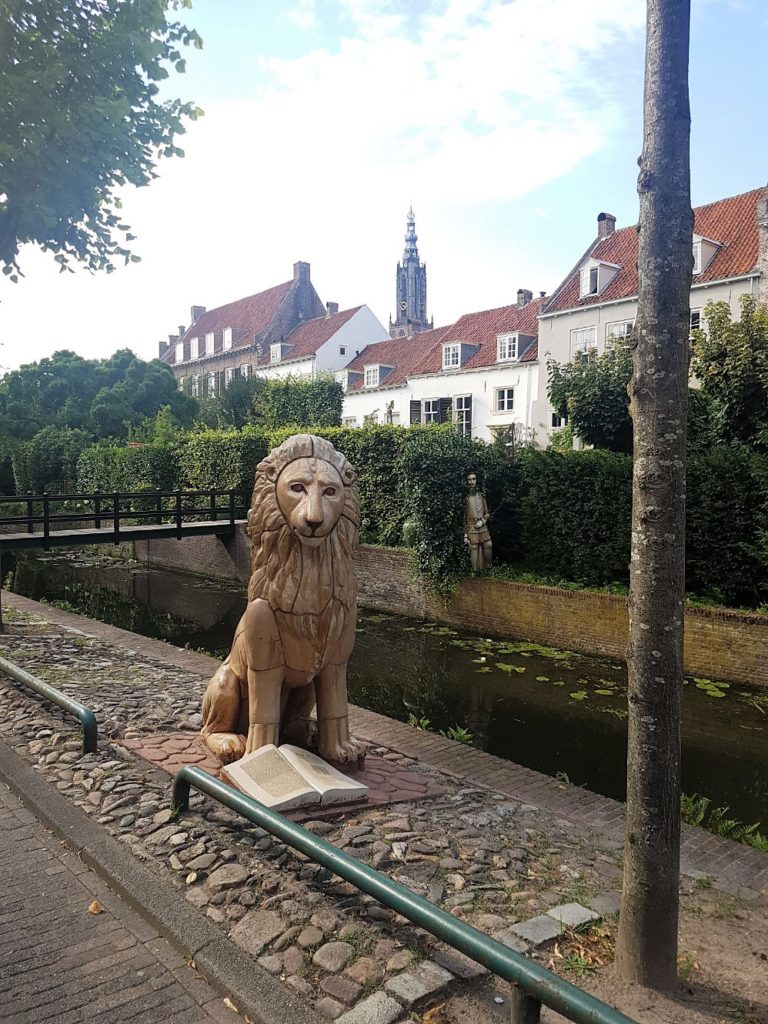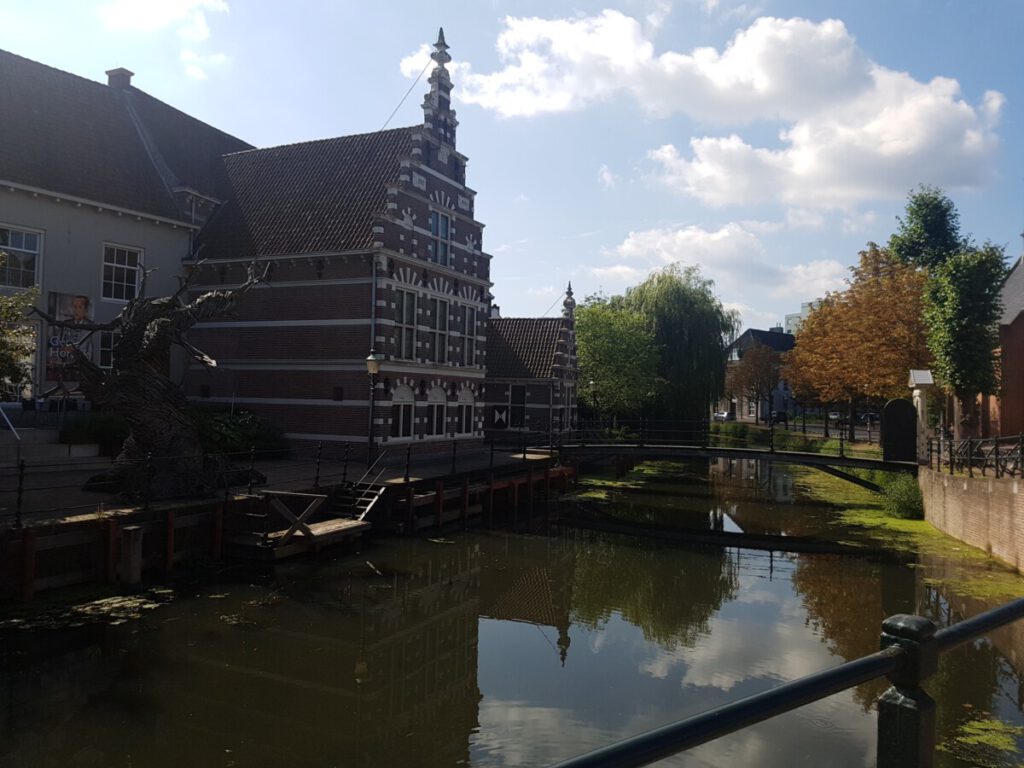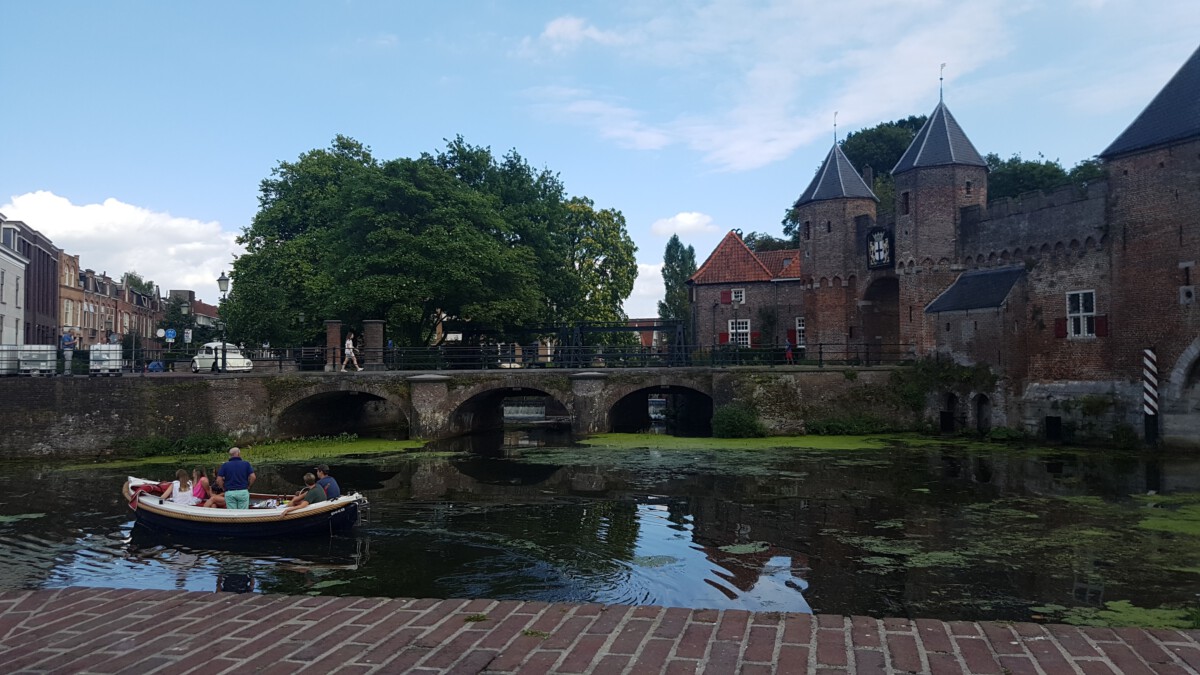 If you want to see all those sweet spots in Amersfoort and get the most out of your visit then look up this very thought-out walking route through Amersfoort!
Things to do in Amersfoort: get cultural
The amount and quality of modern art on display in Amersfoort contrasts nicely with its rich history. Just next to the Koppelpoort there's the Eemhuis, the spot to go for your fix in modern art and design.
The headliner in the Eemhuis is the KAdE museum, which always has a temporary exhibition going on about art, architecture or design.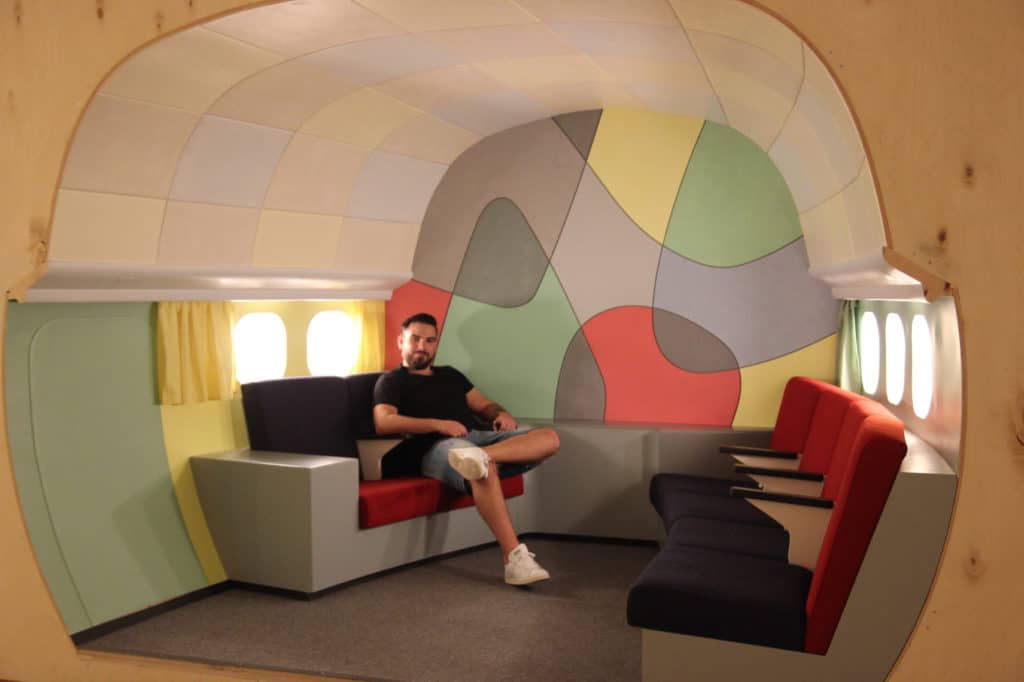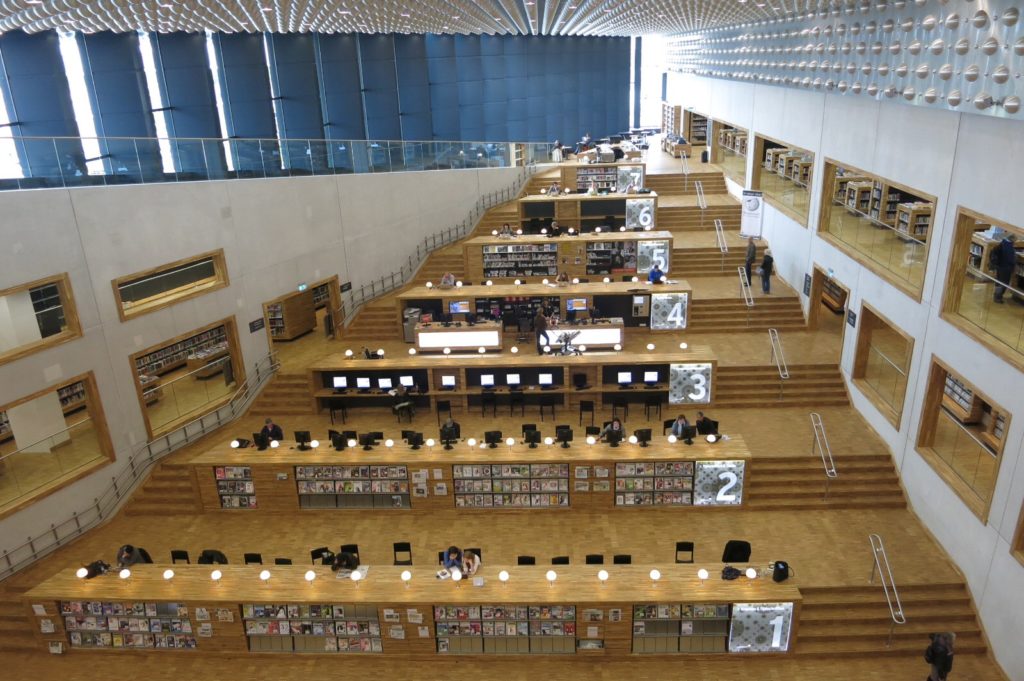 Besides KAdE, the library and bar are also places you definitely want to see – the modern library reading room was one of those things that really made me realize that I had missed out by not visiting Amersfoort sooner!
Another thing to do in Amersfoort is visiting the Mondriaanhuis. It's a museum dedicated to its most famous citizen, the Dutch painter Piet Mondriaan (and not a total coincidence, but it's his birth house as well!)
The man led a really interesting life, and the Mondriaanhuis does a great job in telling you his story. There's a light-art display which really blew my mind, a must-see that one!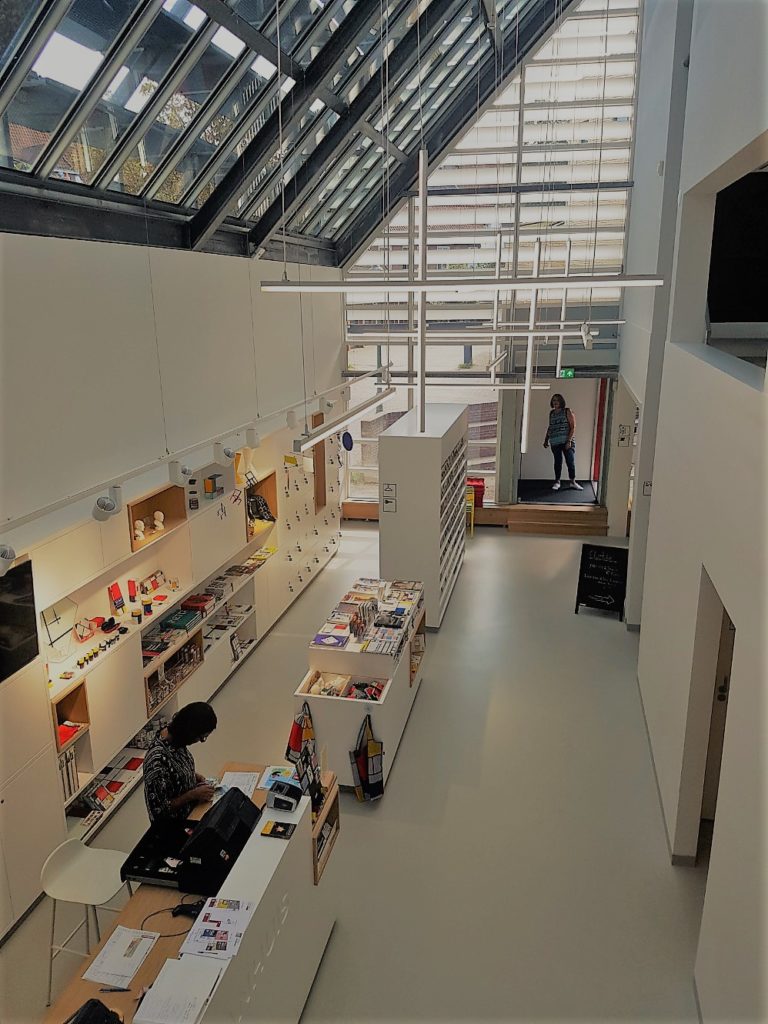 Want to know more about De Stijl and Amersfoort? Read our article on it right here and check out the (re-)opened Rietveld pavilion!
More into urban art and such? Hit up the
'Nieuwe Stad'
where they transformed a few industrial buildings into a hub for art, industrial design and good food.
 Speaking about food…
Things to do in Amersfoort: Eat lekker food at a hotspot
There are plenty of places to enjoy a proper drink and some good food in Amersfoort. With more and more creative entrepreneurs opening up places packed with delicious food, great drinks all in a nicely set up trendy decor. The Nieuwe Stad has a great option for lunch; we enjoyed a delicious lunch at 'Het Lokaal'!
 Everything at Het Lokaal comes from the region of Amersfoort, making it all nicely locally produced. They also bake their own bread, brew their own beer and roast their own coffee – nice! You can also see and taste all the effort in this delicious Salmon-sandwich I had for lunch.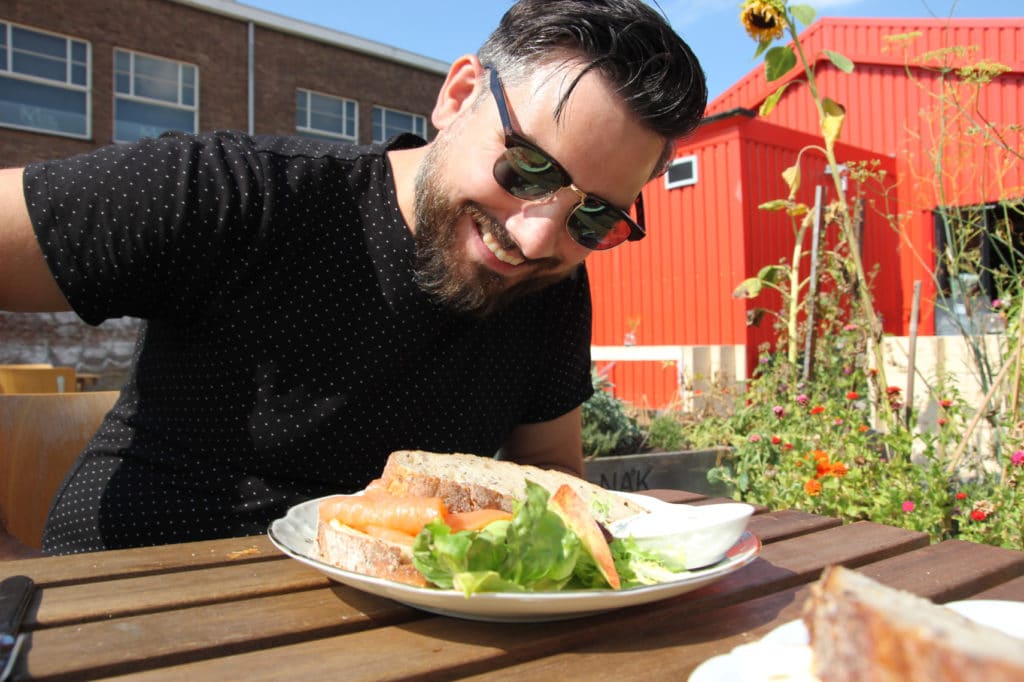 Eat your locally produced lunch or dinner at their livingroom-like seating area or their gorgeous urban garden 🙂
 Address: Oliemolenhof 90, 3812 BP Amersfoort
Website | Instagram | Facebook
For a drink, especially when the sun is shining (or when it's raining and you think 'fudge it, I want the beach') there's Zandfoort aan de Eem.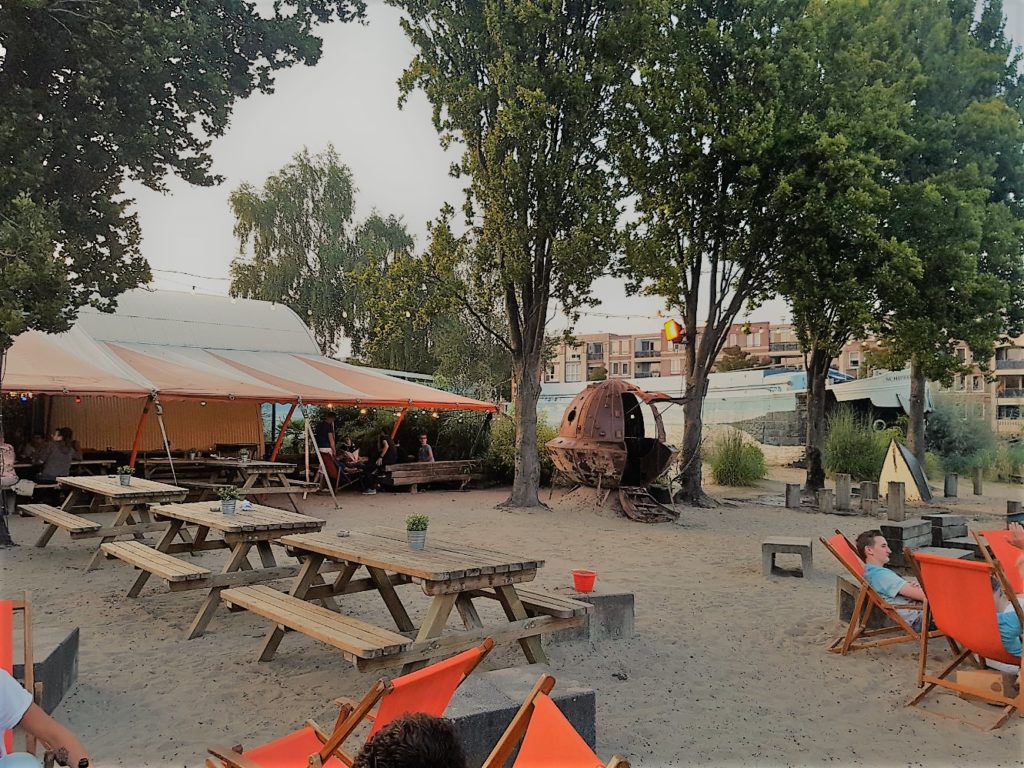 It's a beach bar right next to the Eem, so that makes it an urban beach. Zandfoortaan de Eem was already around before this whole concept got trendy (13 years!) and it has a nice funky vibe going on (and cocktails, which always makes for a good time).
Getting a drink at Zandfoort aan de Eem is definitely one of those things to do in Amersfoort.
For dinner in Amersfoort – we went to Dara. Again one of those cosmopolitan surprises I didn't see coming in a town like Amersfoort (should know better by now). Right across from the Eemhuis is the Mediterranean/oriental restaurant Dara – it has a lovely terrace for you to watch life in Amersfoort pass by and a funky interior which makes it an easy choice for any day of the year.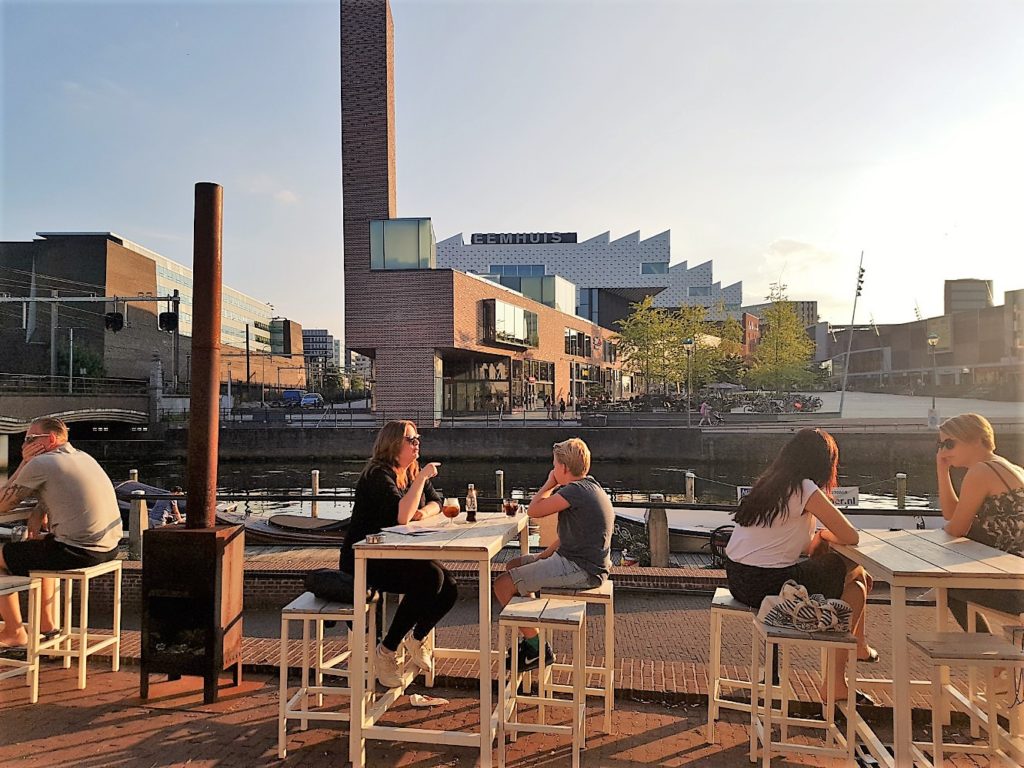 But of course, the reason why you would actually want to come is the food. Oh boy, so much and so good.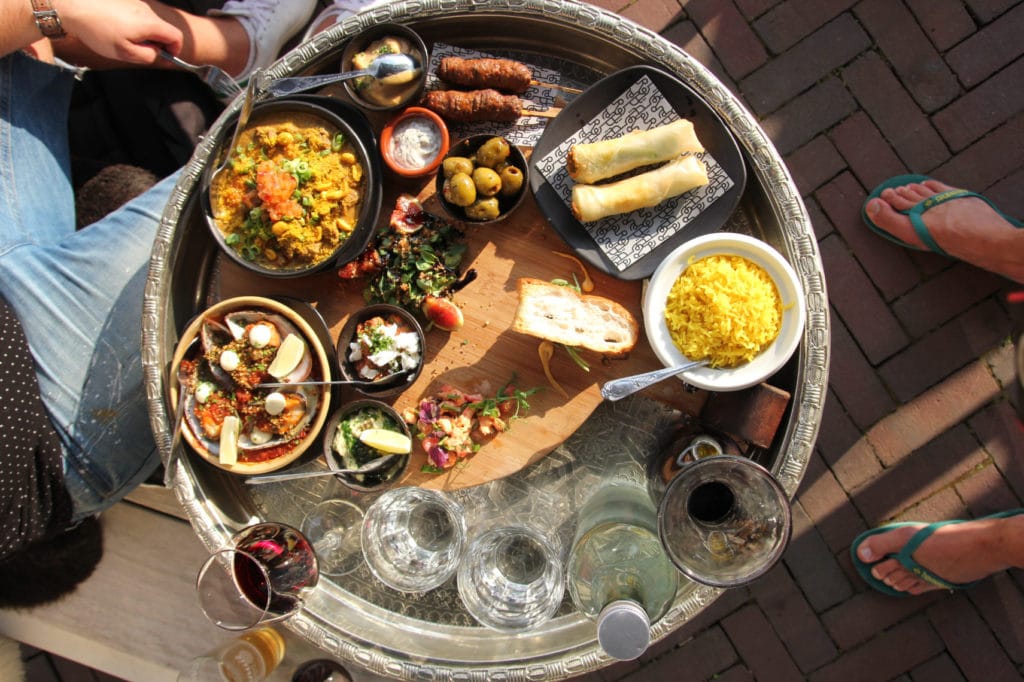 Dara specializes in bringing you and your group tons of little dishes (think mezzes!) to enjoy together (shared dining is the best new food trend since pulled pork imho). Without an exception, it was all good and also looked the part.
Since you can just pick whatever you want (please pick the Borek and Mussels btw!) you can also go there for just a little bite and drink as well.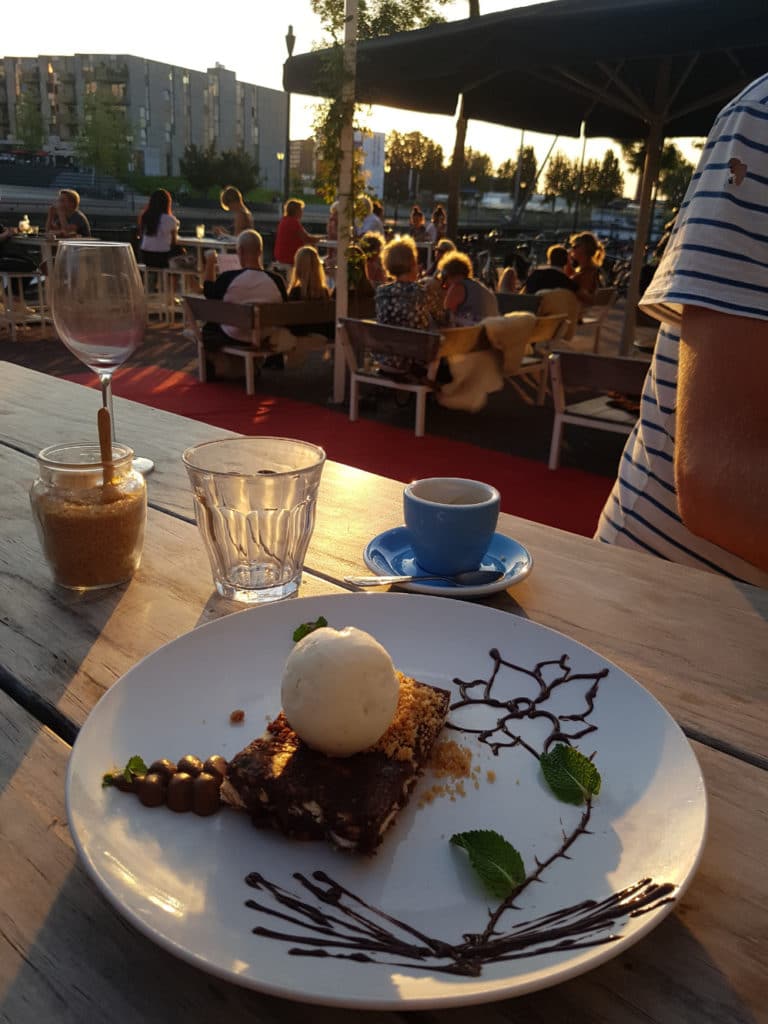 Address: Grote Koppel 5, 3813 Amersfoort
Website | Instagram | Facebook
Things to do in Amersfoort: Climb the 'Onze lieve Vrouwen Toren'
This Gothic church tower in Amersfoort is standing 98 meters tall and is one of the highest medieval towers of the Netherlands. The Our Lady square at the base of the tower is also a buzzing spot of Amersfoort and a must visit.
There used to be a church attached to the tower as well, but a somewhat unlucky soldier and an accident with gunpowder blew it all up to smithereens in the 18th century.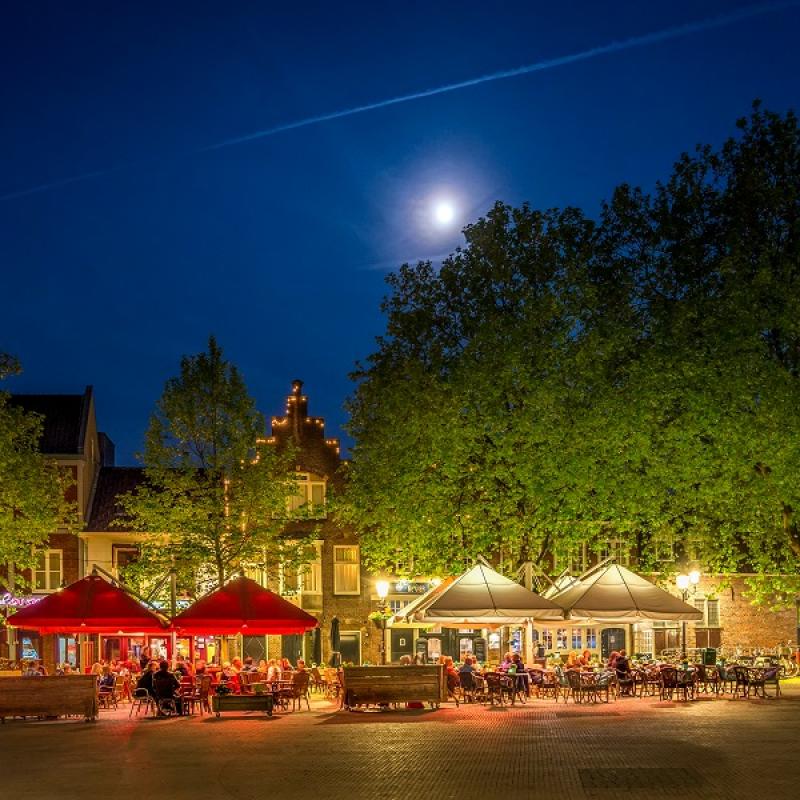 You can buy tickets to ascend the tower at the nearby tourist office (visit there any way for free maps and tips!), it's a little bit of a hike but the accompanying guide tells a good story and the views are totally worth it as you can see: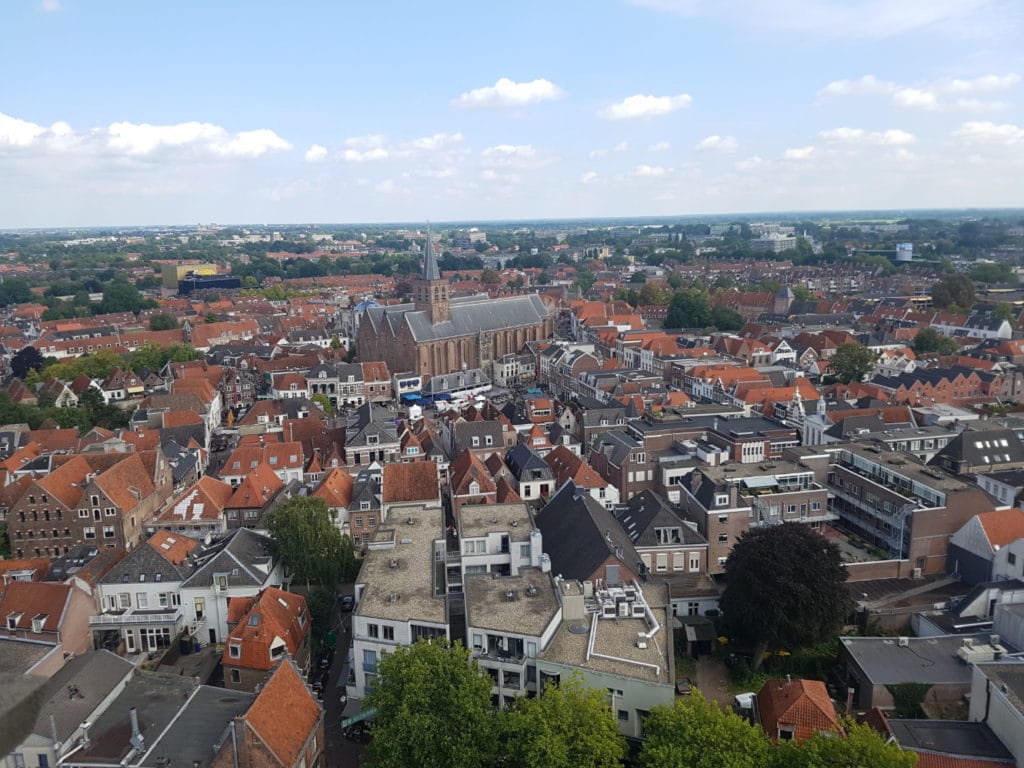 Looking for more inspiration on things to do in Amersfoort? Check out the city of Amersfoort website!
That's it for now! Anything to add when it comes to things to do in Amersfoort? Feel extremely welcome to share them with us in the comments below!
Feature Image:: JLB 1988/Pixaxbay