Want to get "high" in the Netherlands without visiting a single coffee shop? Then, climb one of these 11 beautiful towers — All you need is your camera and a fascination for history. Many churches and other notable old torens all across the Netherlands offer great heights throughout this flat land.
What are the best towers in the Netherlands?
Medieval and Renaissance towers are spread far and wide so if you're not afraid of heights and can climb lots of steps, consider this adventure! 🚶‍♂️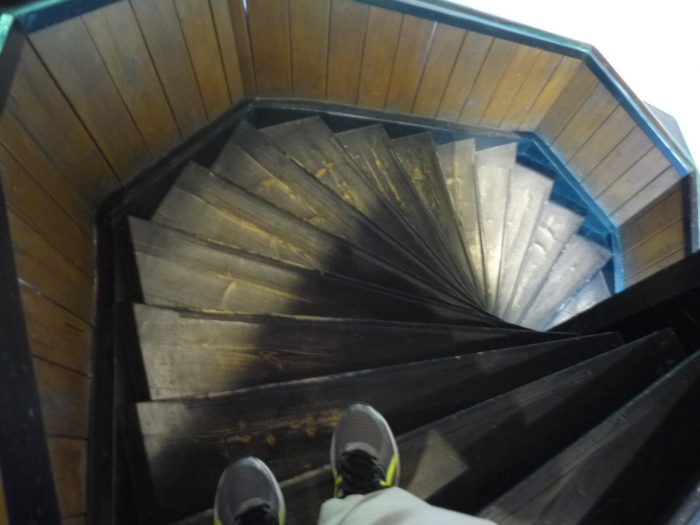 Why are there so many torens in the lowlands?
Most church towers in the Netherlands were originally built from the 13th to the 16th-century. Bells were put in to alert locals of happenings — whether it was time for church, weddings, funerals, a time to gather or "run like hell". Travellers could see towers and steeples from far away and orient themselves. Finally, to make them even more multifunctional, clocks were put in towers also.
Towers served as watch stations for defence purposes (back to the "run like hell" events). There is also a "my tower is taller than yours" and possibly closer to the heavens mentality. This also meant lightning was especially fond of torens and most have been rebuilt or restored several times.
Each tower has its own fascinating history and very different attractions so let's get to the list of the best towers in the Netherlands.
Note: Remember to reserve ahead to schedule a visit! Seasons and events can change availability and pricing. There may be age limits. For those who cannot climb or are in wheelchairs, one toren on this list even has an elevator to the top!
1. Grote of Sint-Jakobskerk in The Hague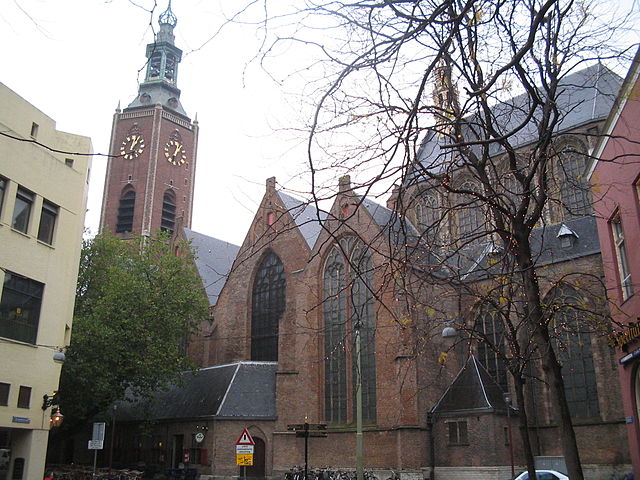 The Haagse (Kerk) Toren was built in 1490. At 92.5 metres tall, this unique six-sided tower shows off a 360-degree view of The Hague once you climb up its 288 steps. It has a copper neo-gothic spire. At the top balcony, on a clear day, the seaside resort of Scheveningen is in view.
READ MORE | Hiking in The Hague: 11 nature spots for the outdoor adventurer
Fun fact: Van Gogh and Napoleon have both climbed the tower stairs! The Church offers facilities for grand events as well, so hold that wine or whiskey tasting until you are back down. 😉
2. Westertoren in Amsterdam
Completed in 1638, Westertoren stands at 85 metres and is the tallest church tower in Amsterdam. It is adorned with a crown on top, but keep in mind that only guided tours traverse the tower stairs. The Westertoren has three bells, two bells and 50 carillon bells that play.
3. Onze Lieve Vrouwetoren in Amersfoort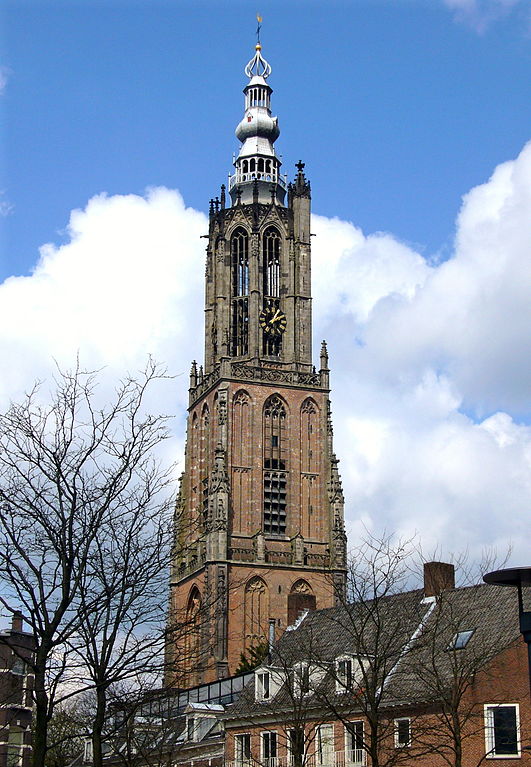 At 98.3 metres and 346 steps toward the sky, it's the third-highest medieval tower in the Netherlands. Also known as Lange Jan, the tower's location in the historical centre of Amersfoort also stands at the (cadastral) centre point of the Netherlands!
The church is no longer there but the tower remains. There are different group tours, events, and occasional themed tours. The tower has over 100 "clocks" and large bells.
4. Toren Nieuwe Kerk in Delft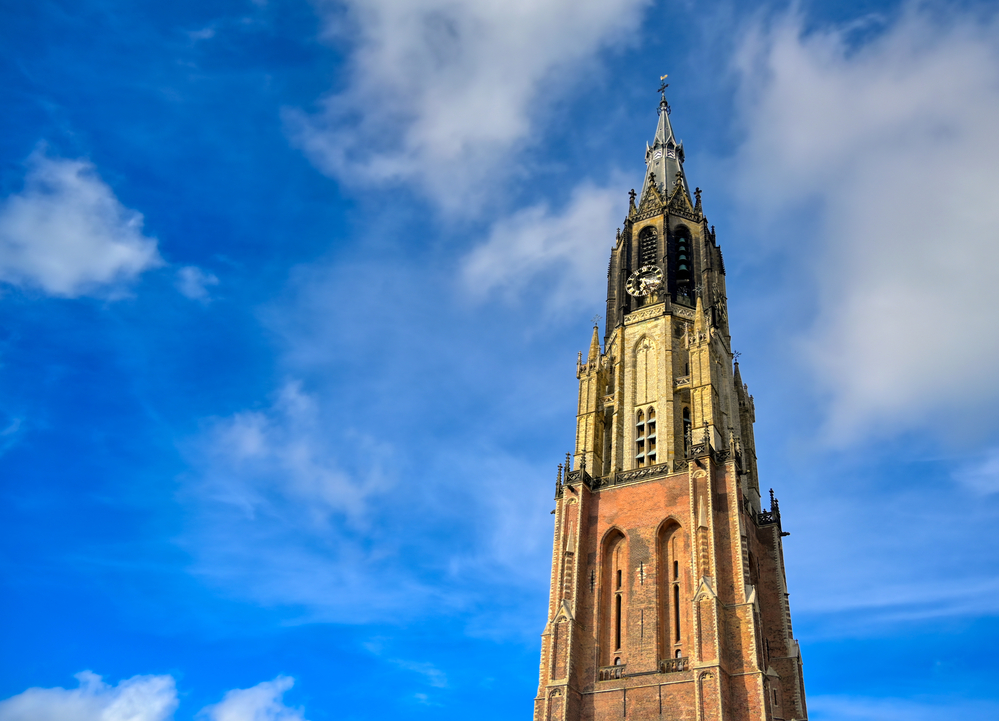 This tower was originally completed in 1496. After centuries of disaster and rebuilding, it now stands at 108.75 metres high. The spire of today was designed in 1872. At one time it was even used to test the theory of gravity!
On a clear day, Rotterdam and The Hague can be seen. William of Orange and every royal family member since have been laid to rest in this church.
5. Sint-Janskathedraal of 's-Hertogenbosch, North Brabant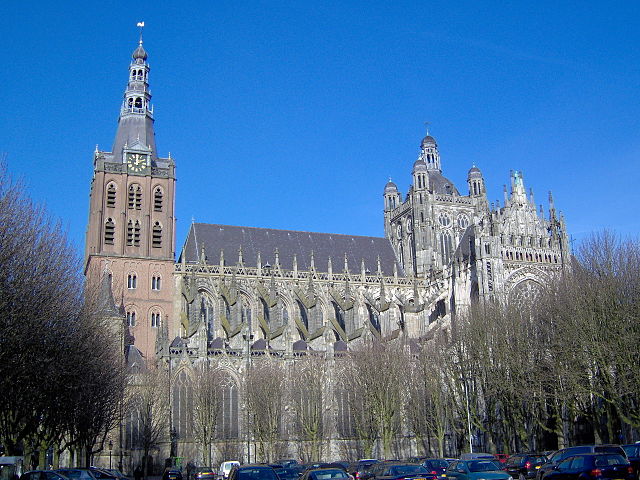 The largest Catholic Church in the Netherlands, its tower reaches 73 metres high and you can see the city from 43 metres above. In 1340, the Romanesque Church was converted into its current Gothic style. Due to fires, the tower has been rebuilt and restored. Hundreds of sculptures adorn the church.
See if you can spot the modern one of an angel with a mobile phone!
6. Martinitoren in Groningen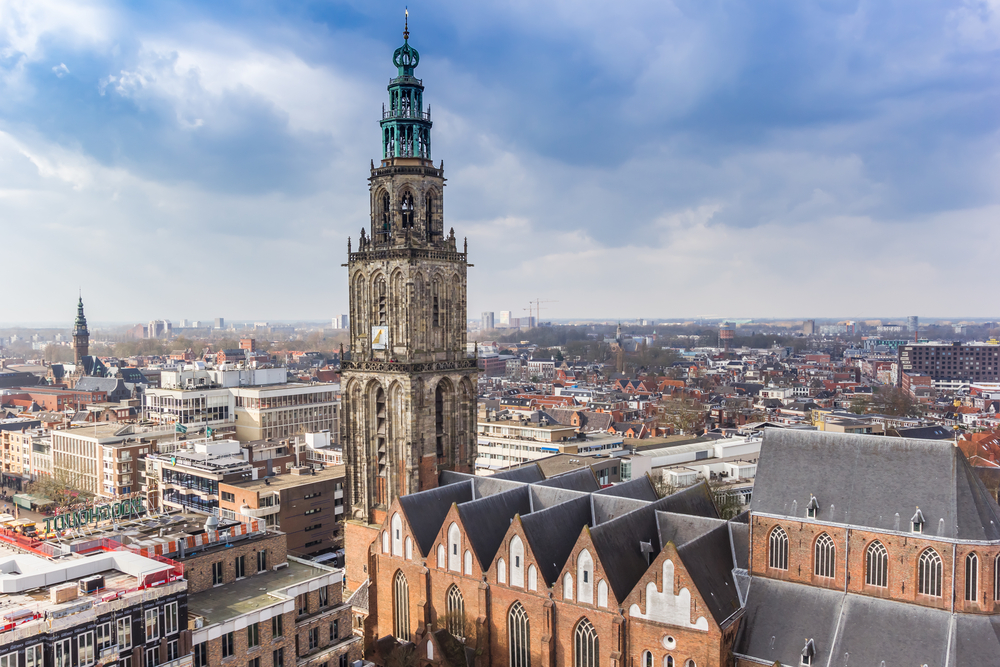 At 96.8 metres high and 311 steps (251 to the public), the "d'Olle Grieze" (The Old Gray) as it's called due to the weathered sandstone can be climbed almost every day. Originally built around 1230, after centuries of destruction from lightning, fire, and war, the tower became what it now looks like in 1627. The organ is from the year 1480.
7. Sint Eusebiuskerk in Arnhem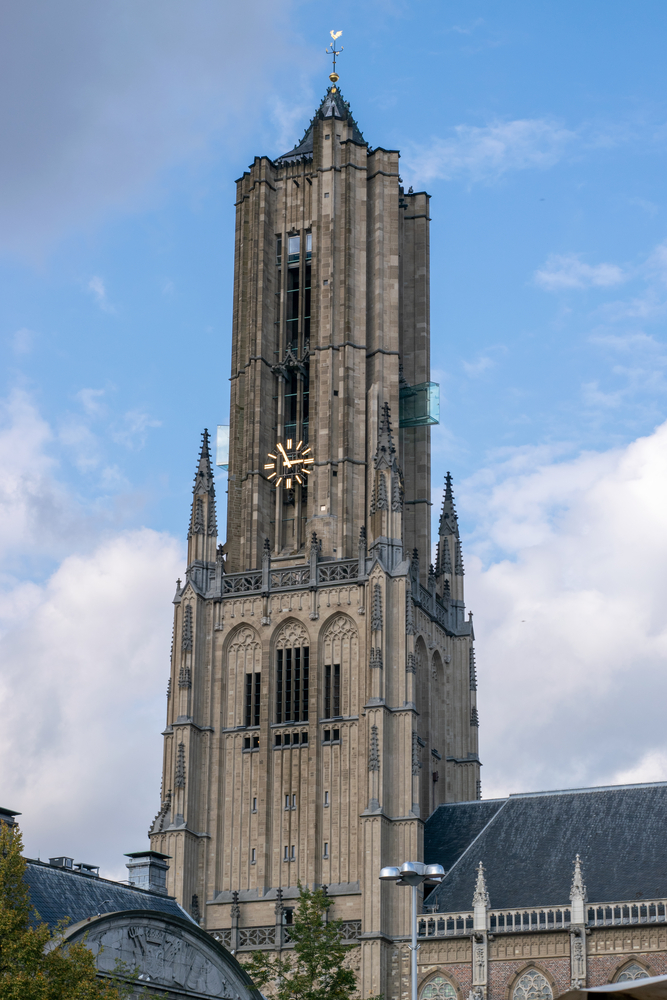 Standing at 93 metres high, Sint Eusebiuskerk had an elevator installed in 1994. It'll take you to 73 meters, just below the top of the spire. It offers a view of Arnhem, the river, and forests. Disney gargoyles and characters familiar to the Dutch were added after WWII. As it's the largest venue in Arnhem, many events are held here.
8. Sint Cunerakerk in Rhenen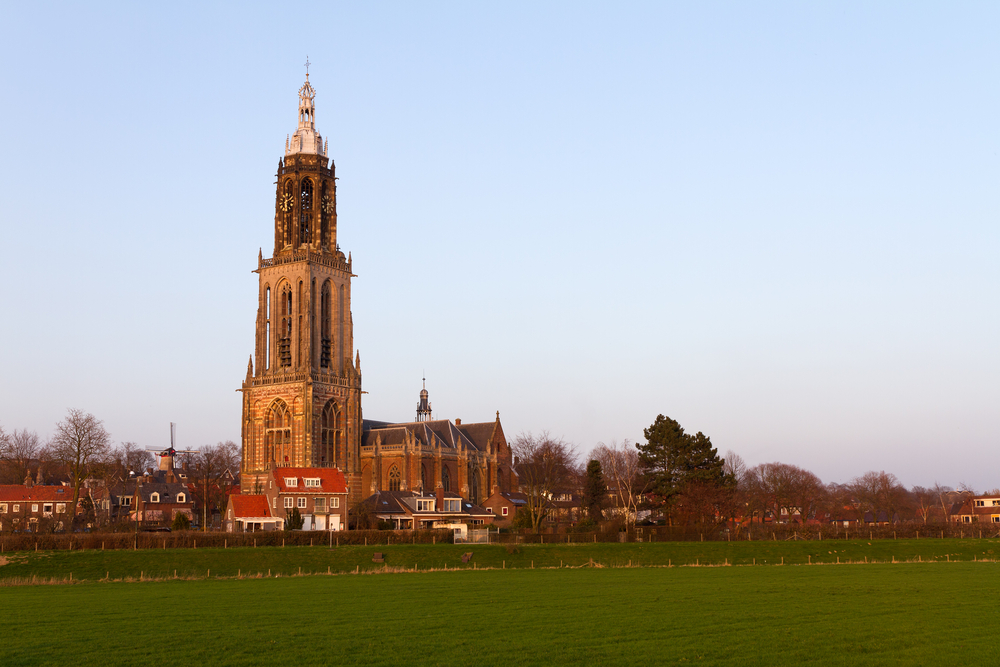 The Cuneratoren was built between 1492 and 1531. The 82 metres high tower has a 298 step spiral staircase. At the top is a wonderful view of the Betuwe region and the city. If the air is very clear you can see Den Bosch, Nijmegen, and Utrecht.
In the summer there are usually tower climbs from Wednesday through to Saturday from 1 to 4:30 PM.
9. Grote Kerk in Breda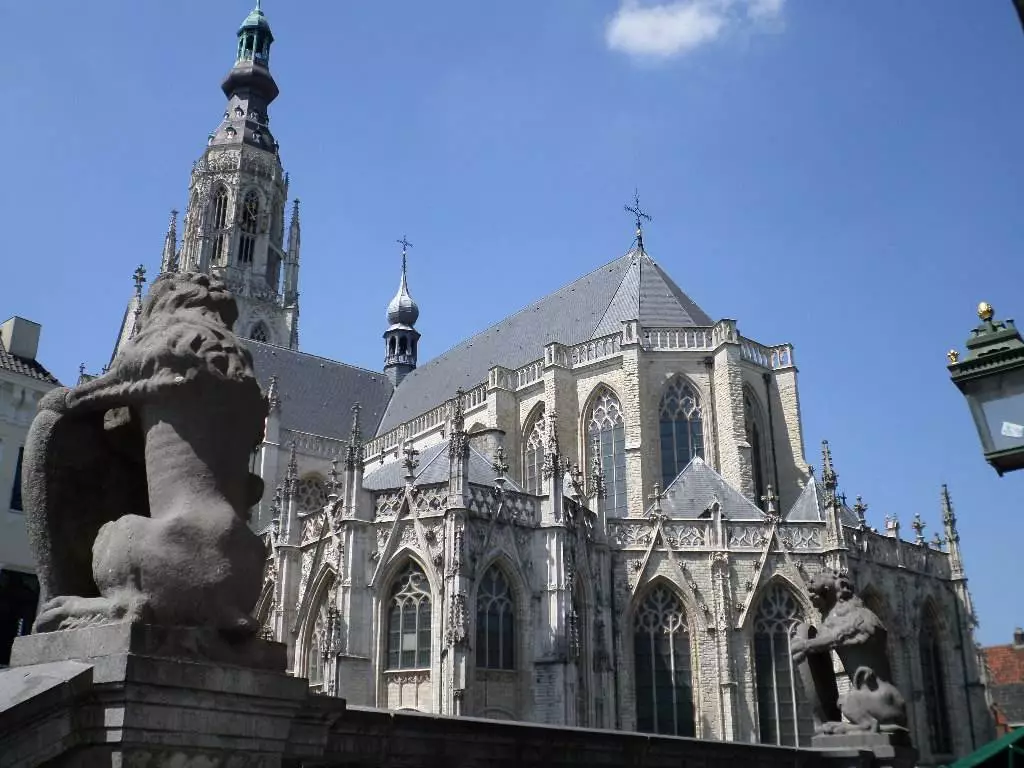 This church has a tower that stands 97.3 metres high in Brabantine Gothic style. Groundbreaking in 1410! The current shape of the church and tower was completed in 1547, with restorations occasionally from damage.
The church itself has many vault paintings, sculptures, and one of the largest organs in the Netherlands. William of Orange was originally going to be buried here but had to change his plans as Breda was under Spanish occupation.
10. Domtoren in Utrecht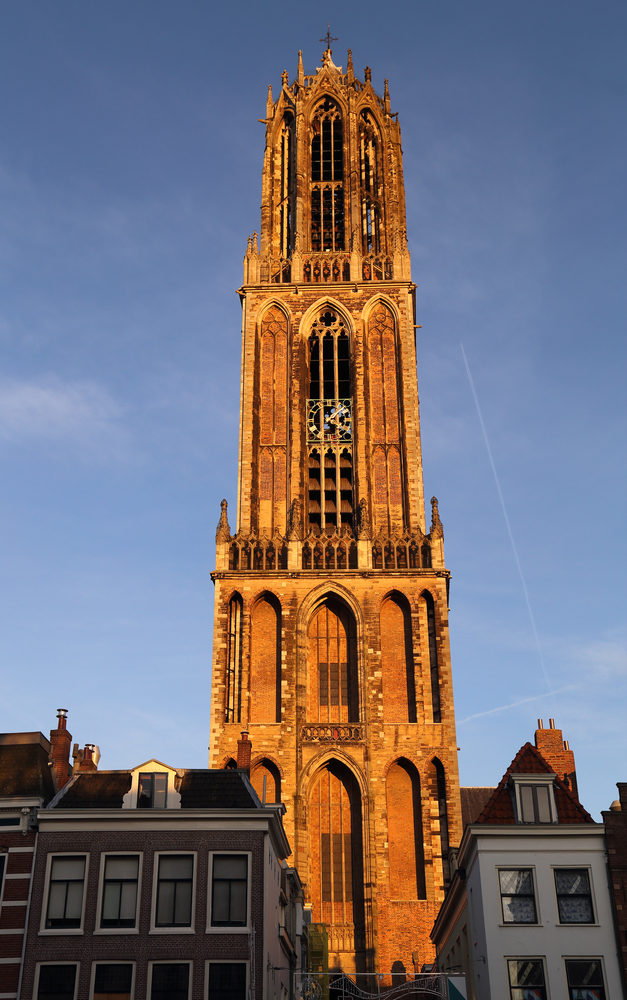 A whopping 112.32 meters high makes Domtoren the highest church tower in the Netherlands. With 465 steps, it takes the cake!
Originally finished in 1382, has 35 bells halfway up the tower. The tower is currently undergoing restoration but guided tours are still open!
11. Tower De Koepel near Lunteren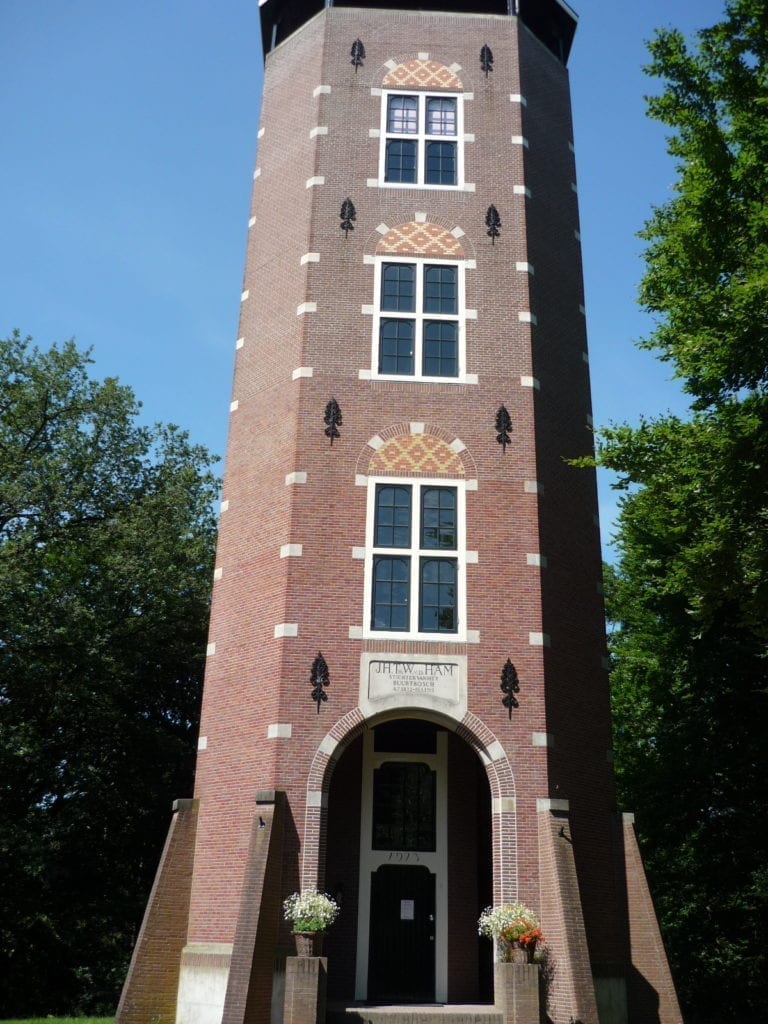 This interesting national monument at 22 meters, is not tall compared to others, but it is high on a hill near the centre of the Netherlands. A hike or bike ride through the beautiful trees of the Luntersche Buurtbosche takes you there. 🚴‍♀️
In 1913, the tower was used as a lookout. It has been rebuilt on top of the hill above the trees and when standing at the top of the tower on a clear day, you'll be able to see Domtoren in Utrecht! Picnics and overnight stays are possible nearby. Exhibitions are on display in the tower.
Bonus tower!
The Euromast is the perfect place to go for a view over modern Rotterdam (and there are no stairs either!) But is it one of the best towers in the Netherlands? You decide!
In conclusion, there are many ways to get high in the Netherlands in historical towers. Visit one in your area, or visit them all with time!
Have you visited any of these towers? And which was your favourite? Tell us in the comments below!
Feature Image: Evangelidis/Wikimedia Commons/CC3.0
Editor's Note: This article was originally published in June 2018, and was fully updated in June 2022 for your reading pleasure.