Cultivating the fourth largest population in the Netherlands and home to Utrecht University as well as the Hogeschool Utrecht, the city of Utrecht is dynamic and full of life.
The town merges together old and new, perhaps a mini-Amsterdam, but cosier and smaller. For this reason, if you've ever lived there, chances are you'll want to stay. Today we're sharing 18 things to do in the city of Utrecht 😉
There are plenty of places to explore around the city that we've already covered. But today we're providing you with the essentials — things that are an absolute must to do in this ultra-cute Dutch city.
Dom Tower
The Eiffel Tower of Utrecht, so to speak, the Dom Tower looms over the city. At 112 meters, the Dom is the tallest church tower in the Netherlands, and on a good day from its highest point, you might be able to sneak a glance of Rotterdam and Amsterdam.
Construction of the tower began in 1321, stopped for a period in between and was completed by 1382, although tweaks and adjustments were continually made.
In 1674, a tornado permanently separated the tower from the church of St. Martin, and only in 1836 did renovations begin. By 1930, the tower was restored and today makes for a popular tourist attraction in Utrecht. You can also grab a bite to eat at some of the bars on the Dom Square, where the tower and cathedral can be found.
Find out more here.
St. Martin's Cathedral
Knock two birds with one stone, St. Martins Cathedral was once linked to the Dom Tower but today is separated and also makes for a popular touristic attraction. The cathedral lies in close proximity to the Dom, so if you pay a visit to the area, be sure to take a peak at both.
At one point, the St. Martin's Cathedral was the largest church in the Netherlands, and was connected to the Dom Tower, but the two were separated during a tornado in 1674.
Find out more here.
DOMUnder
And while you're on the Dom Square, might as well take a trip DOMUnder (Ha!), right in the centre of the area. Yes, a lot of Utrecht's history is the Dom, as if it isn't obvious.
Here, you can explore some of NL's archeological treasures, with multimedia. You'll get a torch and scanner that you can use to bring sound messages to life.
A perfect one if you're interested in Roman and medieval history.
Find out more here.
Museum Speelklok
Here's one for musical enthusiasts. You can find this museum in an old church, the Buurkerk.
On display is an assortment of self-playing musical instruments, music boxes, pianolas, organs and musical clocks. The latter is key, since the museum's name means 'musical clock.'
Apart from just visiting the museum, restoration workshops are offered, which are highly regarded worldwide.
Find out more here.
Oudegracht Canals
Utrecht is known for its two-level canal system, the canals on the Oudegracht street shouldn't be missed.
Utrecht was an important city for trade, and merchants historically used the lower level (below street level) of the canal to unload goods from ships. They would be stored in cellars that were constructed here.
As the commercial aspect of the city faded, the cellars and warehouses were left empty. In the last hundred years or so, these cellars have been up-cycled, converted into restaurants and shops galore. During the summer time it's especially pleasant to sit by the canal and sip a cold beer.
The Oudegracht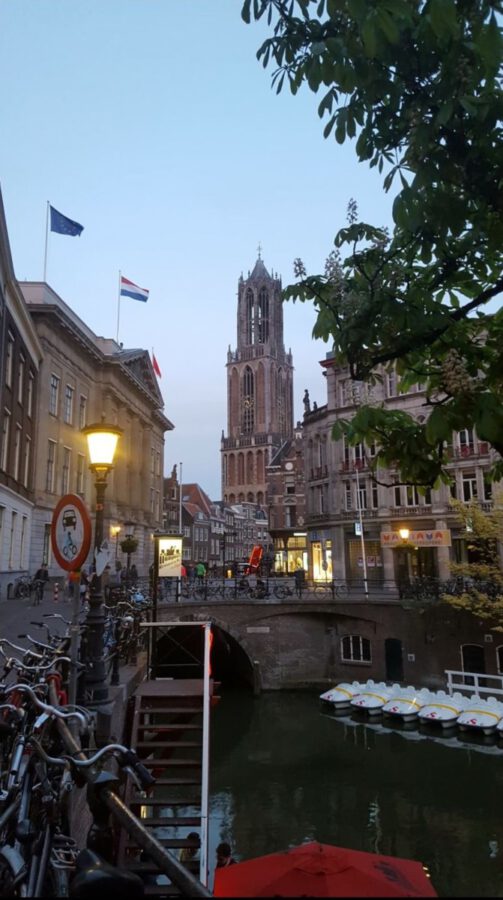 The Oudegracht is more than just its canals — not only does it connect to Domplein (the square upon which the Dom and the St. Martin's Cathedral sit) but it houses Utrecht's main shopping area, which is far more gezellig than a shopping mall (but if that's your cup of tea walk a little further off the Oudegracht and towards the train station where you can find Hoog Catherijne, Utrecht's shopping mall).
Here you can also grab a cup of coffee or a drink, and maybe take your pick at deep fried snacks at the food trucks that lie by the canals.
Market Vrendenburg
If you're in the area of Oudegracht, you may as well check out Market Vredenburg, which takes place on Wednesday, Friday and Saturday. If you're into food (which should be just about anybody) this is THE place to be.
You can find an array of farm-fresh eggs, produce and as well as freshly baked treats. If you want to cook something a little out of the ordinary, you can find just about anything here.
And if you're looking for Dutch classics (think hella good cheese and gooey warm stroopwafels that drip caramel), this is where it's at.
Address: Vredenburg, 3511 CW Utrecht
Bloemenmarkt (Flower Market) Janskerkhof
Right outside the beautiful Janskerk church (St. John's Church) is Utrecht's busy flower market, which is open only on Saturday's from 8:00 AM until 5:00 PM.
Here, you can find flowers, flower pots and bulbs galore- basically all things plants and flowers. Even if you're not looking to buy some potted gems, the flower market is still something to take a look at — the colours and flowers on display are beautiful.
And while we're talking about cool markets, the fabric market (Lapjesmarkt), the largest and oldest fabric market in the Netherlands is also open on Saturdays from 8-13.00 on Breedstraat. So if you're looking to buy some cool textiles, this is the place to go.
Address: Neude Janskerkhof en Domplein, 3512 JE Utrecht
Railway Museum (Spoorweg Museum)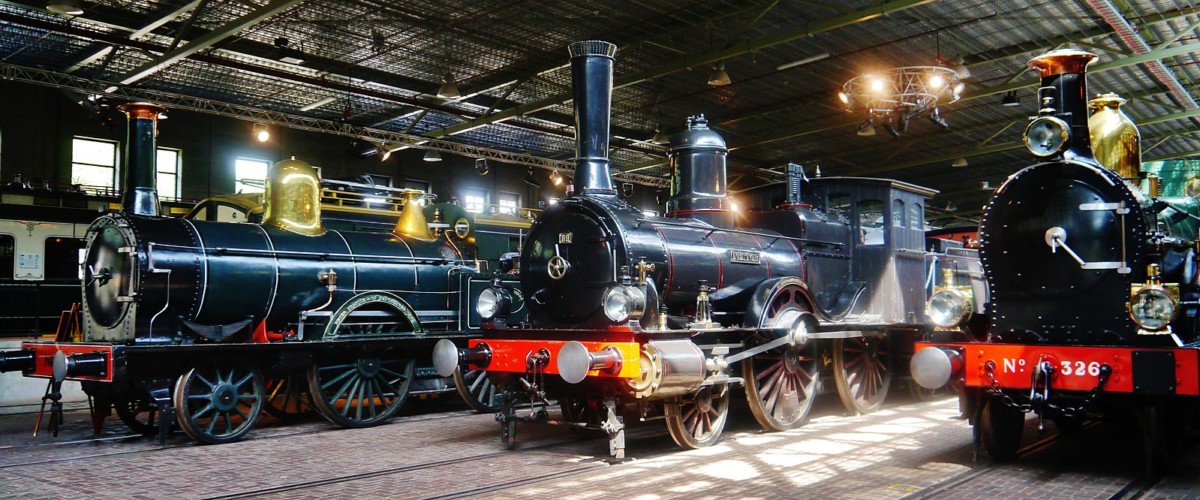 As much as we complain about the NS, Dutch trains are actually pretty darn good. If you want to learn a little more about the history and background of trains in the Netherlands, this is the place to go.
Located at the Utrecht Maliebaan station, you can take a train to this stop from the Utrecht Centraal station (but the museum is also easily accessible by bus).
The main hall of the station is adorned in 19th century style, and the museum itself is divided into several sections, where you can find old posters, leaflets, carriages and locomotives as well as a mechanical ride.
If you're looking for things to do with children in Utrecht, this is one for the books.
Find out more here.
Wilhelminapark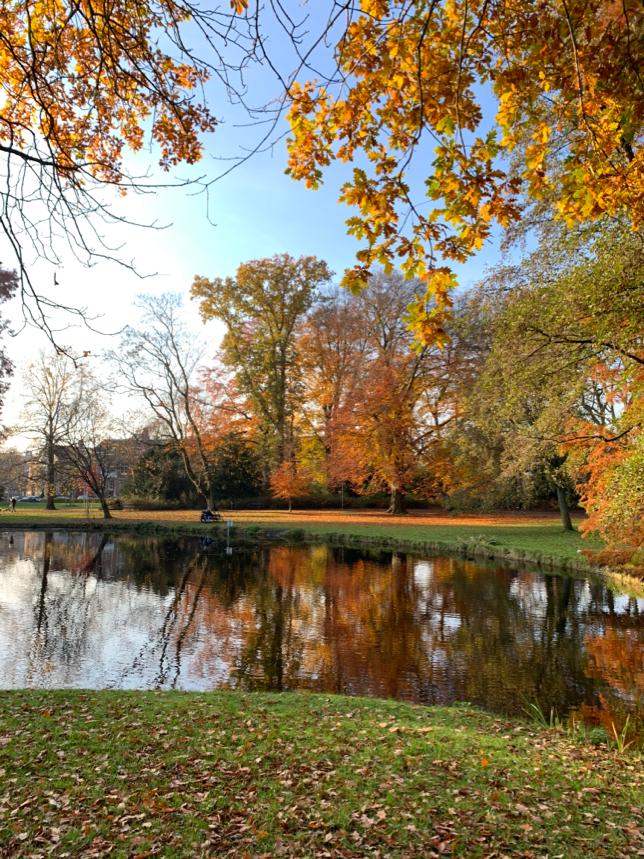 You can find several parks in Utrecht, one of which is the Wilhelminapark, which was officially opened in 1898 and named after Queen Wilhelmina, who became queen that year.
During the week, you can find students biking through, as the park connects the city centre and De Uithof, home to the university's science park. And on the weekends it turns into something a bit more low key and family-focused.
At the centre of the park is a large pond (or little lake), and when the weather is good, people flock to the lakeside for a picnic or cheeky drink. There's also a few cafes, bars and ice cream shops (for when the weather is nice) in the near distance, making for a pleasant outing.
The park is so nice that the surrounding area is sort of the bougie district of the city, where houses sell for millions of euros a piece.
And from the Wilhelminapark, if you keep walking straight ahead you'll come across this UNESCO World Heritage Site, also known as…
Rietveld Schröderhuis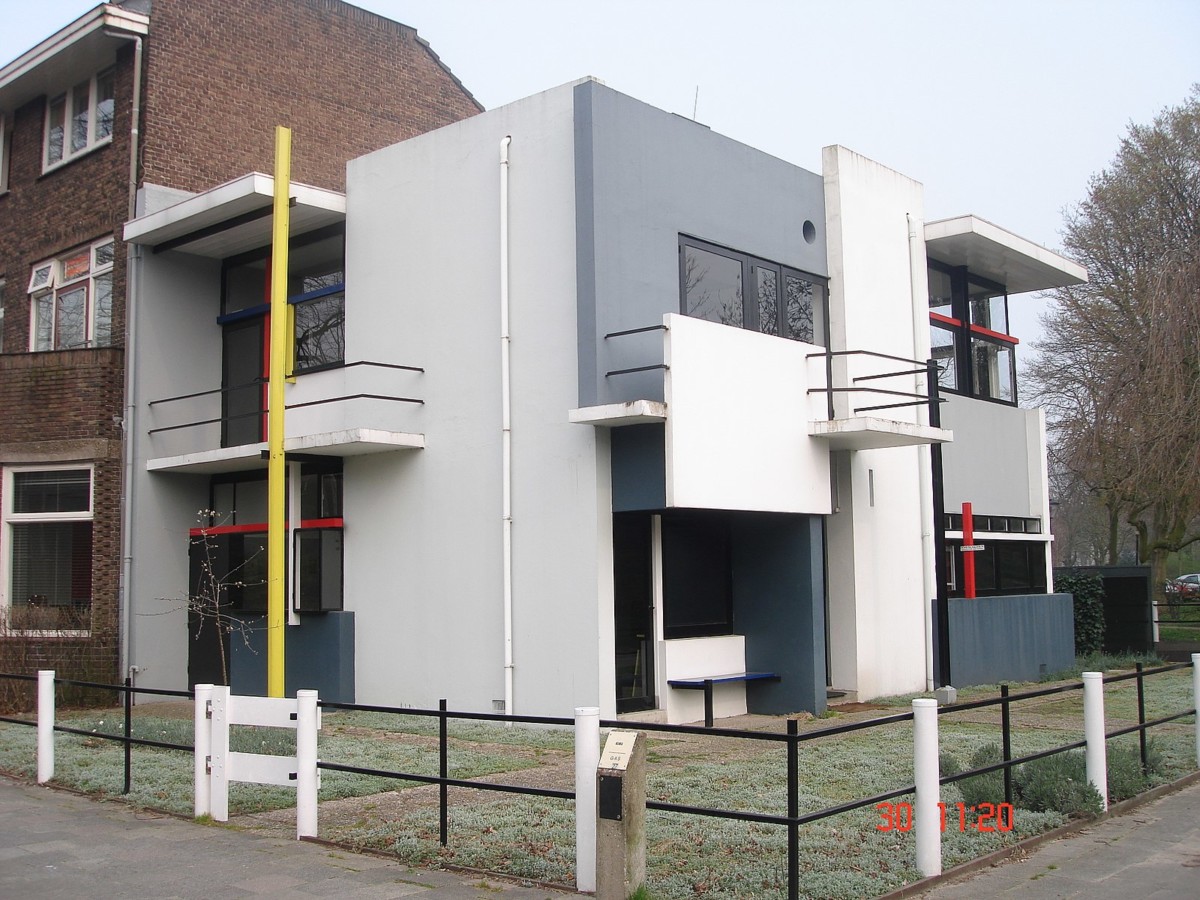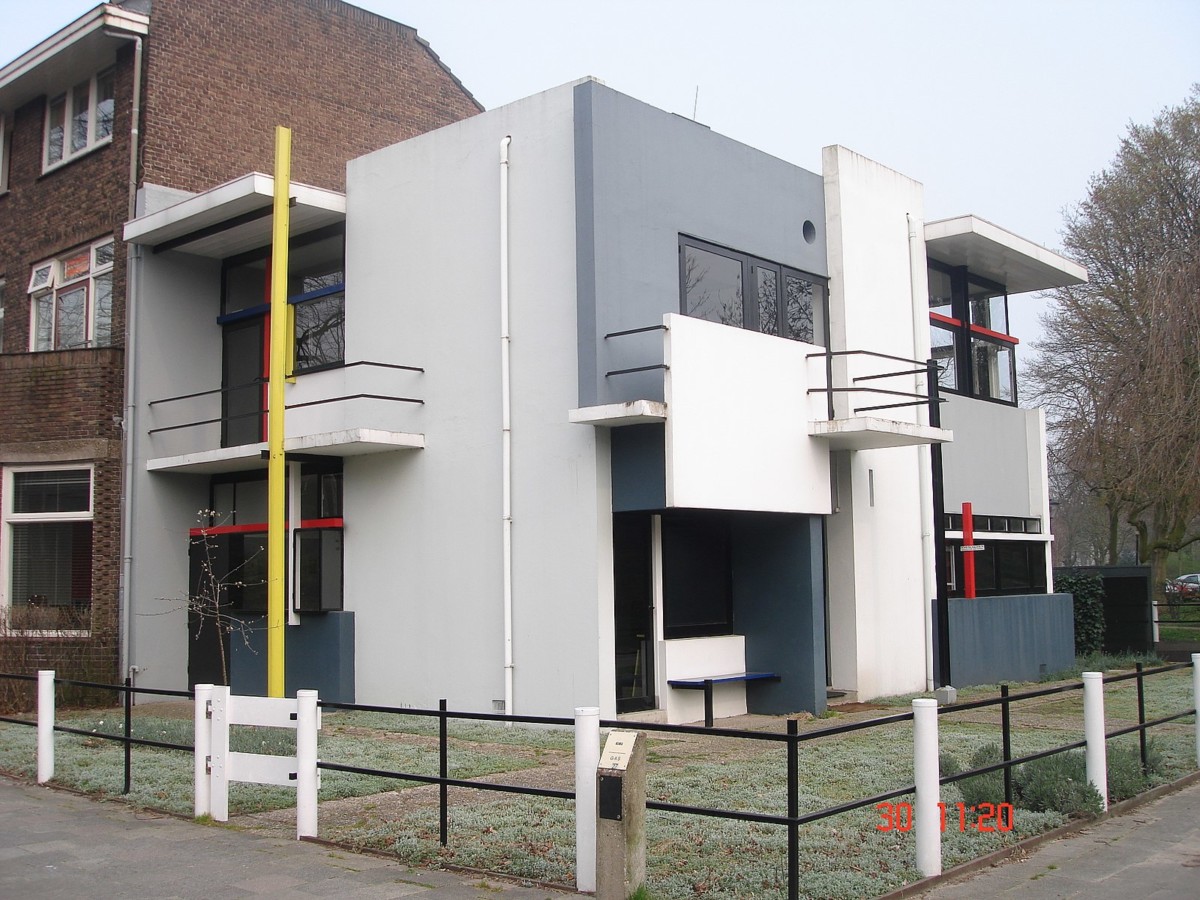 Designed in 1924, the house was actually a private living space till 1985, and today works as a museum.
In 1924, Truus Schröder asked Gerrit Rietveld, a renown furniture designer from Utrecht, to design a house for her and her three children. The house was designed using concepts of De Stijl, an artistic movement that began in 1917. The movement is characterised by the use of bold primary colours, as well as greys, blacks and whites and the use of horizontal and vertical lines.
Originally the house was situated on the outskirts of Utrecht- one of the main selling points. But today (unfortunately) a four-lane motorway and viaduct now make up the view from the house.
Nonetheless, you can always see tourists flock to the museum, which is an architectural gem.
Find out more here.
De Veldkeuken
There's a lot to do in the city of Utrecht, but the province also has some treasures hidden within.
When you think Utrecht, you might think of urban-city-people-lots-of-bikes. But if you bike a little further away from the city and deeper into the province (towards the Uithof where the university's science park is housed at) you'll come across a really nice forest. And if you keep biking, you can find de Veldkeuken.
This restaurant is the perfect place to bike to during the summer and enjoy a nice drink or meal, made with ingredients grown in the surrounding area. The bread and cakes are to die for.
Find out more here.
Miffy Museum
Here's another one to do with kids in Utrecht — any Dutch person would likely have heard of Nijntje, or Miffy, a quirky cartoon bunny created by graphic designer Dick Bruna.
This touch-everything museum appeals to young children, who can crawl, climb and play throughout, providing for more of a fun experience. But of course, if you can still enjoy it as an adult.
Make sure to pre-book, as the museum can be particularly busy during weekends and holidays.
Find out more here.
Kasteel de Haar (the Haar Castle)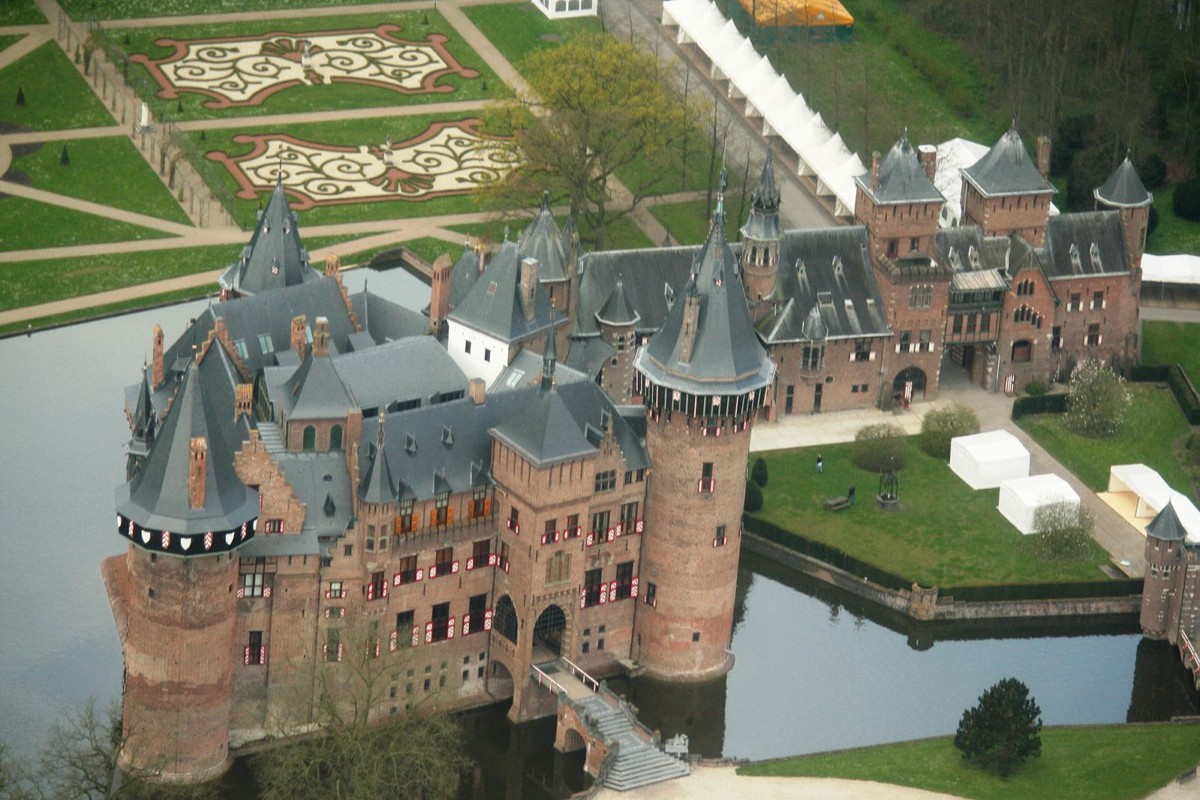 Kasteel de Haar is one of our favourite castles in the Netherlands and the largest castle in the Netherlands.
Once the home of the Van Zuylen van Nijevelt van de Haar family (Utrecht's nobility), the family continues to visit each September for a month. During this period, elaborate parties are thrown by the baron and baroness, attracting world renown guests including Coco Cha Coco Chanel, Maria Callas, Gregory Peck, Roger Moore, Yves Saint Laurent, Joan Collins, and Brigitte Bardot.
Today the castle serves as a museum, ranking among the top twenty most visited museums in the Netherlands.
You can arrange for a guided tour of the castle, or drop by for exhibitions, theatre performances and other events.
Find out more here.
SOIA — Strand Oog In Al
Alright. So SOIA isn't quite Scheveningen, but it's a perfect place to go during the summer in Utrecht, and a pretty decent beach for a city.
Open in April, SOIA is perfect for grabbing a cold beer, soaking up the sun once the weather is a little warmer (and storm free) and enjoying grilling season.
SOIA is also kid-friendly, offering a bouncy castle and face-painting- so it's a fun thing to do with children in Utrecht.
From yoga sessions to afro-beats, you can enjoy more than just a beverage at this city beach.
Find out more here.
TivoliVrendenburg
TivoliVrendenburg is open every day and its concert halls will stage a variety of concerts, performances, festivals — you name it.
So whether you're in the mood for something more orchestral or perhaps a place to go at night to dance, Tivoli has you covered.
There's also a restaurant/bar located at the ground for if you want to grab a quick bite before you hit the dance floor.
What's more, is that Tivoli is conveniently located right by the station so you can hop on a train and move on to your next destination.
For information concerning concert tickets and such, find out more here.
Sonnenborgh observatory
In the 19th century, the observatory in Utrecht was used to better understand the composition of the sun, and predict the weather. Today, however, the building has been transformed for you to enjoy.
Ascend to the star cupolas and use the telescopes to explore the stars up close. Or to the domes so that you can look at the stars and planets. Observe the cannon emplacements in the 400-year old walls. Maybe even make your own weather forecast.
It's at the Sonnenborgh that you can have your own starry night.
Find out more here.
Botanical Gardens
From March 1 to December 1, Utrecht University's botanical gardens are open to the public every day.
Dating back to 1639, the gardens were put into place only three years after the university and were designed for medical students.
Today, they have been relocated to the Utrecht Science Park.
Whether it's a rock garden, an evolution garden, a bird den or tropical green houses that you want to visit, you can find it all at the botanical gardens.
Find out more here.
What's your favourite thing to do in Utrecht? Let us know in the comments!
And in case you still can't decide whether to visit Utrecht or not, maybe this video will help:
Feature Image: Tambako The Jaguar/Flickr