It's that time of year!
It is indeed. It's also that time of year to try and figure out what the hell you're going to buy for everybody. Well, DutchReview has come to the rescue for this one. We bring you Stroopwafel liquor – the ultimate stocking filler. Or if you're anything like me – just the perfect present to treat yourself with. 😉
Stroopwafel Liquor…EXISTS?
This is not a drill! Yes, Stroopwafel liquor exists. Yes, it may just be the best thing to ever exist. Yes, we have already mentioned it on DutchReview when we found out. Yes, you all went mad about it. Now we're here to tell you a little more about this little piece of heaven. The crew here at DutchReview gave it a try for the first time and this may just be our new favourite thing.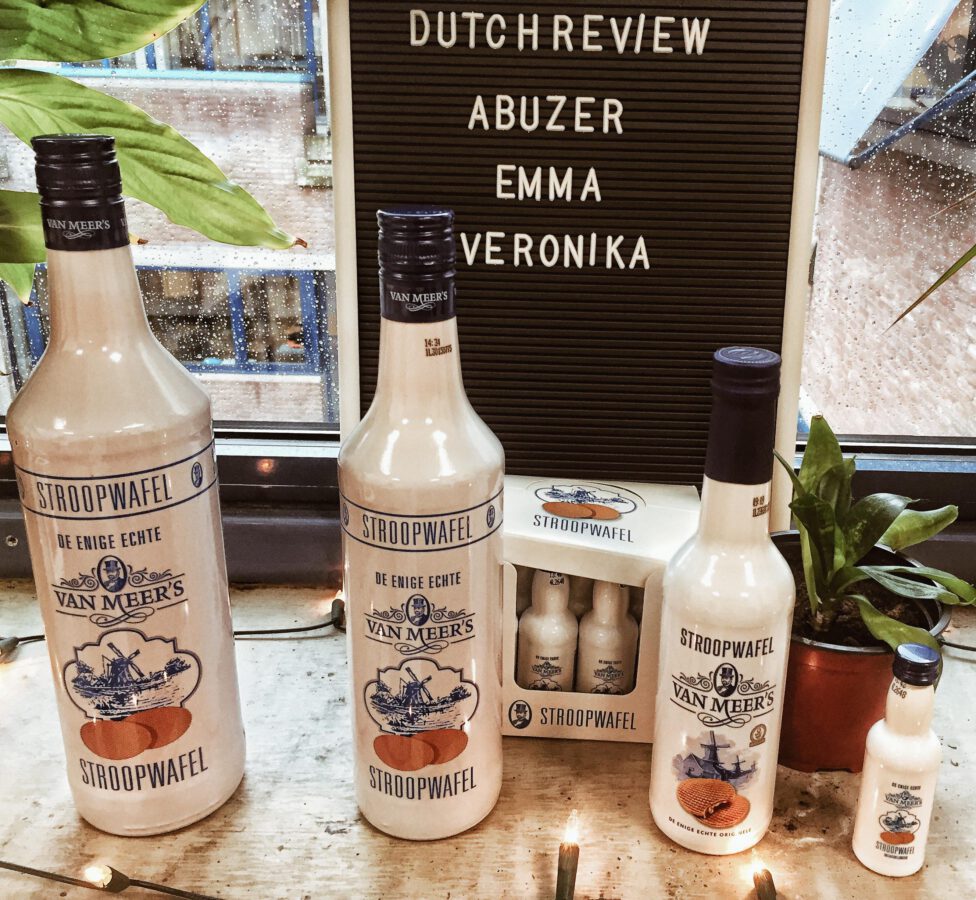 So, what is Stroopwafel Liquor?
Stroopwafel liquor is a caramel-cookie flavoured drink, which mimics the flavour of our much loved Dutch snack, Stroopwafels. It's actually a century-old recipe created by the Emiel van Meer's craft-bakery located in Gouda in the 1850s. With something that traditional, it's gonna be good!
What is actually in it?
All that really matters is that it contains caramel-y goodness and a splash of alcohol to warm the heart. No – really, that's what it is.
Does it actually taste like stroopwafels?
A valid question. I've tried many different things in the past that claim to taste like something and it tastes nothing alike, but not on this occasion. It really does taste like stroopwafels. It's sweet exactly like our favourite snack, but it doesn't burn at the end like a lot of liquors do.
How strong is this Stroopwafel Liquor (the very important question)?
The very important question – it's stronger than I first thought. It's 14.7%, which ain't bad at all. The even more important question: Can you drink the whole bottle to yourself and still be okay? Well, the 1L bottle has 14.7 units, the equivalent of 6 pints of Heineken (6 half L drinks), so it's definitely more than a nightcap. It's so delicious and subtle though, that it certainly would creep up on you. Best to let grandma only have one at Christmas.
Can you buy different sizes?
Yes, they are available in miniatures (50ml), small (350ml), regular (700ml) and large (1L), so you can really buy it for any occasion.
Where can I buy Stroopwafel Liquor?
Stroopwafelworld is currently selling this taste of heaven – at a decent price too. They currently have a sale on their 1-litre bottle, from 19 euros down to just 16 euros. Literally the perfect gift for your loved ones…or yourself. Why buy 50ml, when you can buy 1L?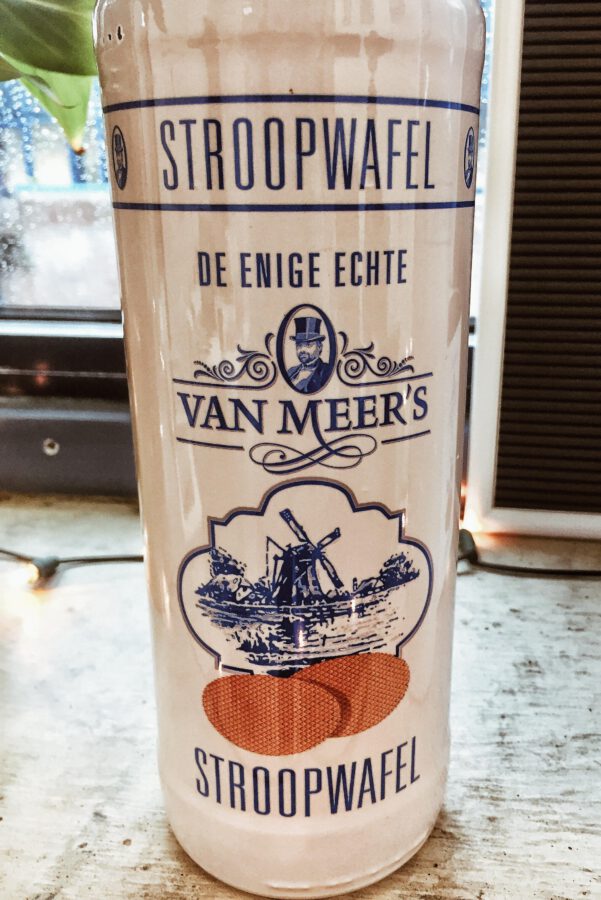 But no, if you're after something a bit smaller, they sell smaller bottles and also taster bottles, which is perfect if you only want a small glass.
The miniatures are also perfect if you're looking for that little bit extra to put in the stocking this year (P.S. not for kids though guys). You can also get a Christmas box for it, so they'll be no need for that annoying wrapping that we all hate.
For more info, prices, orders, the lot, head over to their website. They have plenty of other stroopwafel products too (they aren't called stroopwafelworld for nothing). Not in the Netherlands? Nee worries, you can even get things shipped worldwide!
What do you think of this Stroopwafel liquor? Have you ever tried it? Let us know in the comments!
Editor's Note: This article was originally published in November 2018 and has been updated in November 2019 for your reading pleasure.