So, expats – let's talk about it. So, they're are a bunch of expats – they tend to make housing hyper-competitive and they can be rather awkward to interact with. They come here, smoke the wacky tobaccy and often have no idea how to speak Dutch. Just for context, I myself am an expat living in Amsterdam. 
The irony is that even tourists complain that there are too many tourists in Amsterdam. I myself am an expat from Australia. It's no secret the Netherlands is widely loved and beautiful, I'd encourage you to branch out to other Dutch towns even if it's just to see somewhere new. Even Leiden looks as if it's been torn off of Rembrandt's canvas to me.
Do expats* and tourist kinda suck?
You could say that expats are like those guests that you invited over but then they just linger. If you're Dutch and you want to go out and have a good time, odds are you'll go out on a Sunday (Zondag) to avoid the hordes of tourists that party on a Friday or a Saturday. This is just one of many ways the Dutch have learned to avoid interaction with tourists. There's just so many of us.
Can the Dutch and foreign visitors get along? Well, in some cases yes. In a lot of instances (not really) expats and tourists especially are getting viewed less favourable in the Netherlands for a number of reasons. Amsterdam even launched a campaign against troublesome tourists. Foreigners have discovered how awesome it is here and take advantage of it.
*Disclaimer: opted for expats, but kind of talking about migrants, international students, Brexit-refugees and all those other 'fluxing' in
The rental market is the hunger games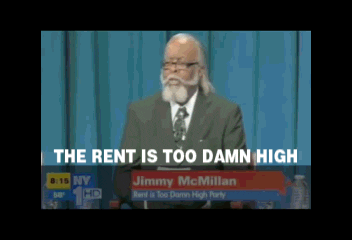 Amsterdam has almost over a million inhabitants and welcomes more than 6 million foreign tourists a year. They spend a lot of money in the city but they also drive the rent up, way up. Recently Amsterdam clamped down on Airbnb with similar restrictions to cities like Paris. If you're Dutch and you're proud of where you live, the first question that comes to mind is probably "I live here, shouldn't I be able to get a place"? and it's a reasonable expectation. In recent years the expat surge has complicated the housing market in the Netherlands.
More and more people are making their nest in Rotterdam because it's cheaper and pretty nice. Finding a place below $1,500 per month is a struggle the closer you get to the heart of the city. Dutchies and expats both suffer from the housing crisis in the Netherlands, price gouging is increasingly common and some landlords require "Dutch only", "girls only" or "must be working full time". Even then it's no guarantee they will allow you to register at the apartment.
Damn expats work in shops in Amsterdam
Some cafes and small businesses keep fluent English speakers employed to serve English-speaking tourists. Imagine how you would feel if you approached a shop-worker and they couldn't help you because they don't understand your native language? It would feel hopeless and almost make you want to leave the store.
Hearing expats repeat themselves in English *cringe*
Coming to the Netherlands without learning any common Dutch phrases is insulting, tourists and expats are the worst offenders. Expats and tourists tend to freeze up if they're not understood in English the first time they ask a question. If you're an expat you were probably told: "oh, it's fine, they all speak English anyway or they'll just switch when you speak in English". Do the locals a solid and check out leardutch.org on YouTube, it would just be less cringe if more of us knew some Dutch.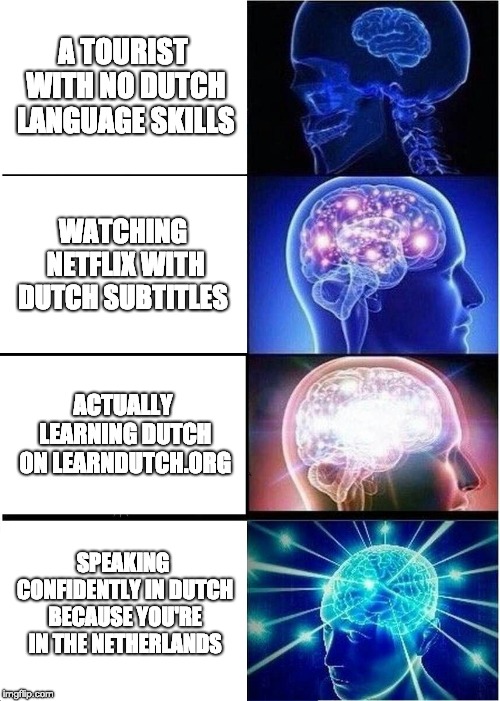 The Dutch could be more empathetic toward expats. People that leave their homes in search of greener Dutch pastures love the Netherlands and probably want Dutch friends. Sure, they might need to learn Dutch to make friends but if you're Dutch and you speak some English, reach out to them. Tourists are really easy to spot, just ask them "how are you liking it here?" or "where have you been in the Netherlands so far?" is a great gesture. Help a nice expat out Dutchies!
The Dutch only see tourists, what are "expats"?
Even if they work in Amsterdam it's not that big a deal. If you own a business in one of the most popular tourist destinations in Europe you might want to take an English speaker onboard. If you cringe every time you hear English, or maybe just need to feel a little less touristy, simply don't shop in central Amsterdam.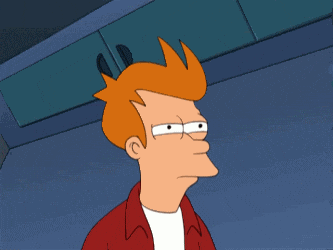 If they're just here to party and do crazy shit it can really lower Amsterdam's street-cred, although if the city got less popular it would probably be a Dutch miracle.
How to spot a tourist in the Netherlands
It used to be somewhat difficult to identify a tourist in the Netherlands, especially Amsterdam.
They're taking photos of things even if they're of no real significance.
They fan out like they're the beach boys and take up the whole footpath
They've worn the strongest cologne known to man because they're on holiday *spritz*
"Sorry, I don't speak much Dutch" and you can just tell they're a tourist
If they're on a canal boat they're "tourists" – that came to do all the touristy things
(not that there's anything wrong with boat outings)
Wait, what were we talking about?
In closing, the more dedicated you are to adapting to the Dutch landscape and their customs, the less annoying you will appear to Dutch people. But Dutchies can make more of an effort too. Now sorry for ranting, I'm a happy international and I don't want go terug naar mijn eigen land.
Why do you think expats suck? Or, are they a great addition to Dutch society? Tell us your thoughts in the comments below!
Feature