Earlier this year, the Netherlands was ranked the fifth happiest nation in the world and last month, Amsterdam was declared the safest city in Europe. It must make you wonder, does ganja have anything to do with these accolades? Do the Dutch even do anything apart from smoke weed? Do they live in coffeeshops in Amsterdam? Is cannabis the reason for the countries relaxed, progressive and carefree nature?
Unfortunately (or fortunately) the aforementioned are just stereotypes. Smoking weed does not form as much of the day-to-day culture in the Netherlands as everyone believes it does. Just like the Irish don't live off Guinness and New Zealanders don't ride sheep to school. The Dutch are not permanently stoned.
Nonetheless, coffeeshops are an institution in the Netherlands, especially in Amsterdam. If you are visiting the bustling Dutch capital, you'll no doubt want to experience one. But perhaps you want to look smooth doing so and not let your excitement get the better of you? We have you covered! We have neatly summarised everything you need to know about visiting a coffeeshop in Amsterdam with essential tips and tricks sprinkled throughout.
Disclaimer: If you want to go to a coffeeshop we assume it is your own choice as an independent and free-thinking adult. 
Coffeeshops are actually illegal. Confused? So is everyone else
Coffeeshops are actually only tolerated in the Netherlands and not technically legal. Don't let this put you off, the Dutch are pretty chill. I mean, the police often ride bikes instead of cars there's that little crime…
This clip sums up the situation pretty neatly:
Traditional coffeeshops
The first ever coffeeshop licence was given to Mellow Yellow in 1967 but 50 years later it closed down after a government-backed scheme declared any coffeeshop within 250 metres of a school needed to close.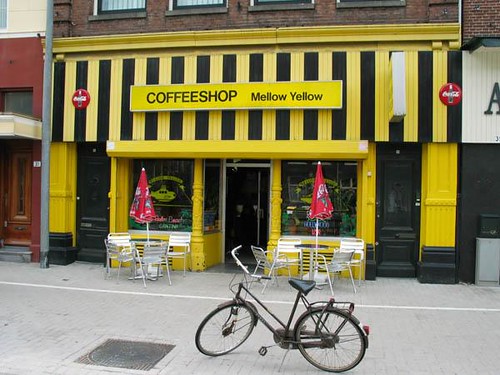 Many of these long-standing coffeeshops still exist and are amazing to visit for their rich history but just like Mellow Yellow, many have also closed down. There are now just over 150 coffeeshops in Amsterdam. Other cities such as Rotterdam, Utrecht and The Hague also have coffeeshops but far fewer.
New wave coffeeshops
Some coffeeshops, such as Boerejongens Coffeeshops wanted to create a new style of coffeeshops in Amsterdam by having a fresh interior and being transparent about the law. Instead of having dingy and dark rooms, they created bright, clean and open spaces adorned with marble counters and floors and accented with brass drawers and lights. The sneaky sellers most coffeeshops possessed were replaced with professional cannabis sommeliers.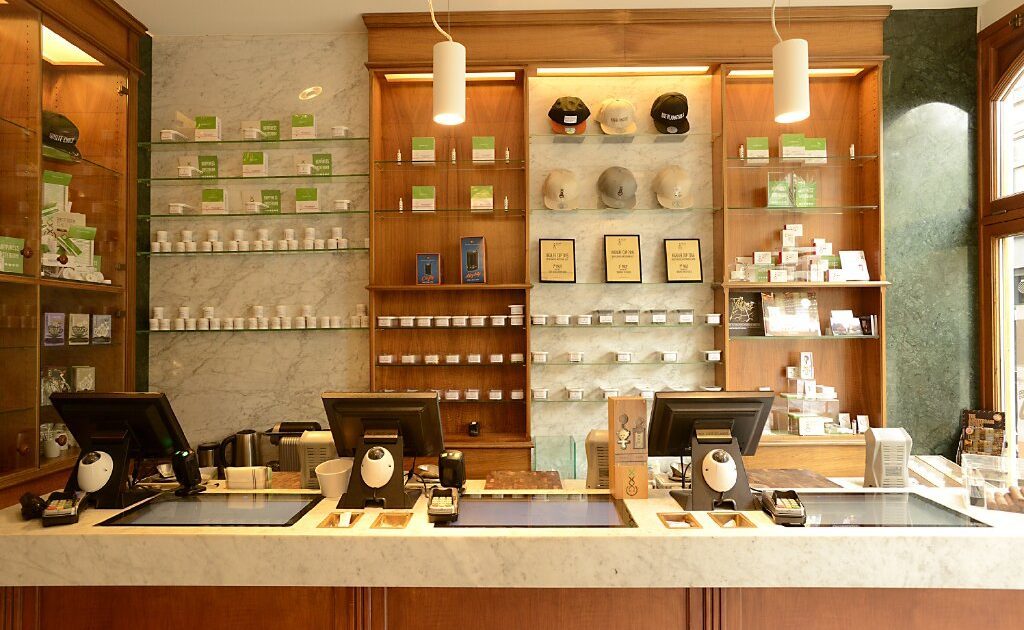 State weed trial
Earlier this year, the government began a trial for municipalities to grow their own cannabis and for the cultivation to be state-regulated. The experiment is to last 4 years and will be held in a maximum of 10 municipalities, but not in any coffeeshops in Amsterdam. So get in quick while independent coffeeshops are still around! Who knows where the state experiment will lead.
Find a nice coffeeshop
Just like anything, don't settle for the first coffeeshop you stumble across in Amsterdam. Many coffeeshops are grimy and dingy and won't set you in good stead for a high time. Your experience could be significantly enhanced if you find an interesting and gezellig (cosy) shop with a welcoming atmosphere because cannabis can alter your perception and make you more sensitive to the people and environment around you. If you are in a quiet, comfortable place the high will feel different to if you're in a raging club. Some people become more sensitive to lights and smells are enhanced.
The number one rule of thumb is to make sure you are with someone you trust and feel comfortable with but second to that would be to find a coffeeshop with good vibes.
Don't buy from street dealers
Always buy over the counter from budtenders and not off the street. All coffeeshops have a menu which breaks down the prices and give you the chance to find the strain of the weed that suits you. It is safer and much better.
Coffeeshop etiquette – The do's and don'ts
How do you behave anywhere else? With respect and consideration of course!  Nonetheless, here is a quick overview of coffeeshop etiquette:
√ Do buy something to drink if you're sitting in (chocolate milkshakes, strawberry ice cream…)
× Don't turn up trashed. Having MJ after alcohol doesn't always end well.. 
√ Do ask for advice from the budtenders on what strain you should buy
√ Do be considerate of others
× Don't confuse coffeeshop with Koffiehuis (the latter sells actual coffee). But if you want to enjoy a good coffee and a joint, then Coffeeshopamsterdam Café might be a good shout. It is located on the famous Singel and has a downstairs area with comfy couches you can escape the watch of the budtenders and fully relax with your friends.
× Don't smoke cigarettes. In fact, the Netherlands has recently banned all indoor smoking rooms.
× Don't be a space hog
√ Do clean up your mess before you leave (it's just polite)
× Don't stock-pile weed: You are only allowed to purchase 5 grams per day, per shop (which is a lot) and have a maximum of 500 grams "stockpiled" at home. 
Ask the budtenders for advice when it's your first time visiting a coffeeshop in Amsterdam
A lot of people get self-conscious about asking the staff for advice (imagine them realising you're not a seasoned stoner?!) but it's their job to know everything about weed and impart their knowledge.
Don't be too brazen and request the "strongest weed you've got please". Tolerance levels need to be considered. If you're visiting a friend who smokes weed most days in the Netherlands then they will have a much higher tolerance. One puff can sometimes be enough to get people giggly.
Different strains and types of weed are other massive factors to your high. Let's break it down here:
Weed versus Hash
Weed is the dried cannabis plant, cultivated mainly from the flowering buds. Hash, on the other hand, is a paste made from resin and sap of the plant. Hash produces stronger effects because it possesses a higher such concentration of THC than the dried plant.
Indica versus Sativa
There are two subspecies of cannabis. Indica based weed will provide more of a body high and Sativa based cannabis will produce more of a head high. You can also get hybrid cannabis and many shops will sell a blend.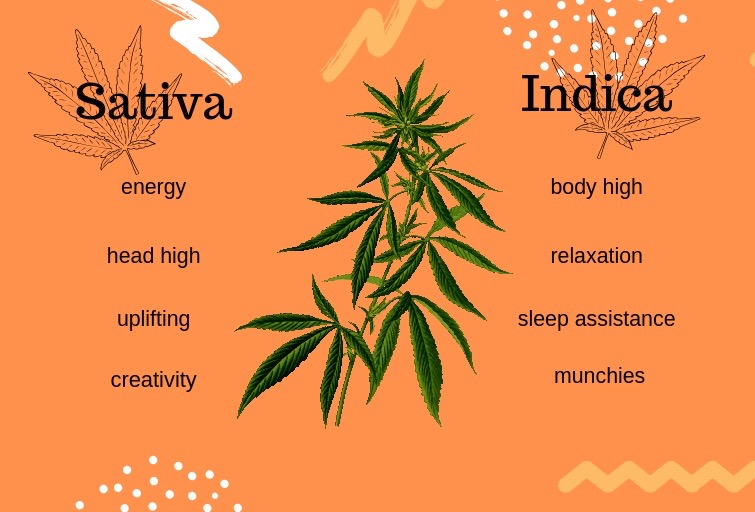 THC v CBD
There are thousands of possible cannabinoids that weed can contain but the most common cannabinoids are THC and CBD. THC, which stands for Tetrahydrocannabinol is the high component and produces psychoactive effects whereas CBD, formally know as cannabidiol, does not produce a head high but is hailed as a miracle worker for pain relief, easing mental stress and assisting sleep.
Free tasting sessions at Boerejongens and Coffeeshop Amsterdam
A great coffeeshop such as Boerejongens, which has been in operation since 1985, have excellent staff who can assist you in your quest to find your preferred strain of weed.
Twice a week, they hold "smoke sessions" where you can sample the different flavours and strains of weed they have. You can register for the tasting sessions here. 
Edibles – yay or nay?
If you are trying to get a high from an edible then you won't get the instant buzz like you do with smoking. The high can take anywhere between 20 minutes and 2 hours to kick in but once it does, it typically lasts a lot longer.
It would be wise to stay away from edibles in a coffeeshop until you've tested your tolerance in a safe space.
A cautionary tale from New York Times columnist,
"What could go wrong with a bite or two?

Everything, as it turned out. Not at first. For an hour, I felt nothing. But then I felt a scary shudder go through my body and brain. I barely made it from the desk to the bed, where I lay curled up in a hallucinatory state for the next eight hours."
Do you need to bring anything with you to a coffeeshop?
Just your open mind and friendly personality! (and money, of course, this ain't a charity).  If you are buying weed the shop will provide papers and filters. Don't know how to roll your own joint? You can buy pre-rolled joints for around 4 euro but these aren't always the best value for money. For tips and tricks on how to roll the perfect joint, check out this tutorial by Seth Rogen:
* Don't know many people that roll it up and then insert the filter. Most do it the other way around, but whatever floats your boat! 
Coffeeshop information centre in Amsterdam
So you've read this article but you still have questions. Or perhaps you want an excuse to converse with someone because you're lonely on your solo travels? There is a brilliant coffeeshop information centre located in the heart of Amsterdam that will give you the lowdown on everything extra you may want to know about coffee shops.
The friendly staff will assist you in your quest to find the coolest coffeeshop around, provide advice on what smoking gear to purchase and recommend food places to visit if you have the munchies.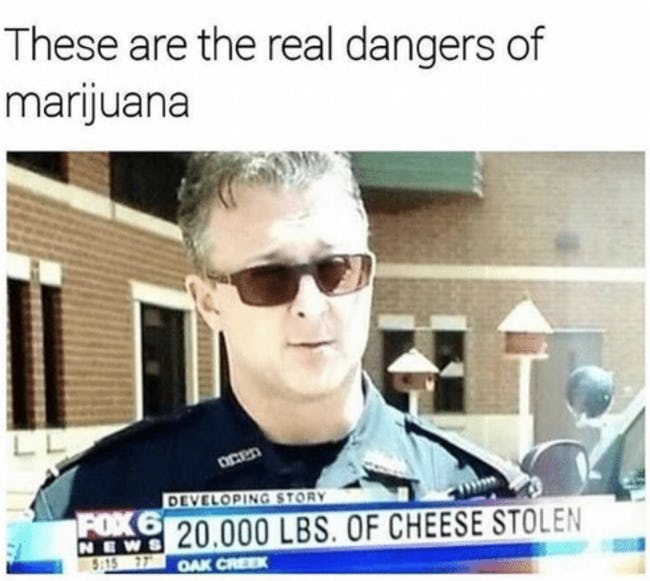 It is located at Prins Hendrikkade 10 (a mere 3-minute walk from Amsterdam Central Station) and is open every day from 11:00 – 18:00. 
You should also check out our guide for the 19 best coffeeshops to smoke in Amsterdam for 2020!

So there you have it, everything you need to know about visiting a coffee shop in the Netherlands. Go and enjoy the experience but just don't make the rookie error of falling asleep. You don't want to be the tourist that ends up slumped in the corner after one puff.
Feature Image: Amsterdam Genetics