Dental costs and dental insurance in the Netherlands: 5 questions you might
have when it comes to paying the bill at your dentist in the Netherlands
Going to a dentist in the Netherlands might be a relatively tranquil experience in your expat life compared to other countries. But worrying about the dentist bill and your dental insurance policy isn't something you want to be doing too much in life, whether you're an expat or not. Since everybody needs to see a Dutch dentist once every while after they had a few stroopwafels too many or a case of bad breath after one too many Heineken's and we all want to know what's up with the bill afterwards.
So we teamed up with our favorite expat dentist in Amsterdam: 'Tandarts Jordaan' and bring you this article answering all your questions regarding Dutch dental costs and dental insurance in the Netherlands. So sit down, grab a chocolate chip cookie cucumber and let's check up on what's the deal with prices of the dentist, how dental prices are made up, why a dentist in Amsterdam can be so nice and everything else about dental costs.
#1 What kind of dental insurance in the Netherlands do I need?
As you might know already, regular basic insurance in the Netherlands doesn't cover dental costs. A dentist practice in the Netherlands is a privatized matter, so the so-called 'basispakket' doesn't cover your bill at the Dutch dentist. But it's not that you're completely on your own.
First off, there is of course the option of a supplementary insurance ('aanvullende verzekering) which does cover, at least a good chunk of, your dental costs in the Netherlands. However, when you're comparing costs and insurances check what's exactly covered. Lots of times it's, for example, 75% up until 250 euro's of the dental bill – which basically means it will cover checks and small fixes and such. (go to these dental check-ups by the way, you know they're good for you).
There's more good news. Basic Dutch health insurance will cover all the approved hospital oral surgery you need (I wasn't saying it was great news). The trick is in the word approved, only complicated situations are treated in the hospital. Children in the Netherlands are fully covered under the Dutch basic health insurance for all their dental costs up to the age of 18.
So jeeeeeh! Your kids don't need extra dental insurance in the Netherlands!
I guess that's when they need it?

#2 So dental insurance in the Netherlands might not cover everything. Am I not paying too much at the dentist in the Netherlands?
So you need some dental work done and are now wondering if it's not cheaper to go back to <insertnativecountry> and get it done there. Because who know's how a dentist in the Netherlands calculate their prices right?
Well, rest assured, the dentistry in the Netherlands might be privatized but is still regulated by the government. Which means in practice that prices at the dentists in the Netherlands are also set by the government (the 'Nederlandse Zorg Autoriteit' aka NZa to be precise). Known as the so-called UPT-codes, these dental treatment rates are set so insurance companies in the Netherlands also know what they should compensate. The NZa actually enforces these dental tariffs and 99,9% of dentists in the Netherlands comply with these set rates.
Furthermore, in order to avoid any shocks in the billing process, all dentists in the Netherlands need to inform you when any dental treatment exceeds 250 euro. Or as Maarten Vaartjes from Tandarts Jordaan says: 'we'll always provide you with a quote before any given treatment, whether it's a small fix or an elaborate treatment – when we're doing anything extra than the regular check and small fix that is."
#3 I've talked to a friend and his dentist in Amsterdam costs only 12 euro, why are there still significant differences in dental treatments prices in the Netherlands?
First of all, please notify us or the authorities if someone only paid 12 euro at the dentist, that person is a scammer. Second, there's a perfectly good explanation for these differences between seemingly the same dental treatment.
It mostly has to do with the fact that although dental treatments sound the same with the first impressions the actual treatment may differ for each person with different costs also being billed.
An example: the price for a semi-annual checkup in the Netherlands has been set at 21 euro's. This price applies to any dentist, fair enough. But then you would need a filling as well, prices for filling are set as well but they differ according to size, anesthesia and other factors. So while you might have had to pay 129,44 for a filling, your friend was helped for 73,32 euro for a filling as well. So simply comparing dental prices with friends and acquaintances can, therefore, wrongly, create a false picture.
And once again, it the bill appears to go over 250 euro, a good dentist will notify you – or ask for it yourself if you're unsure.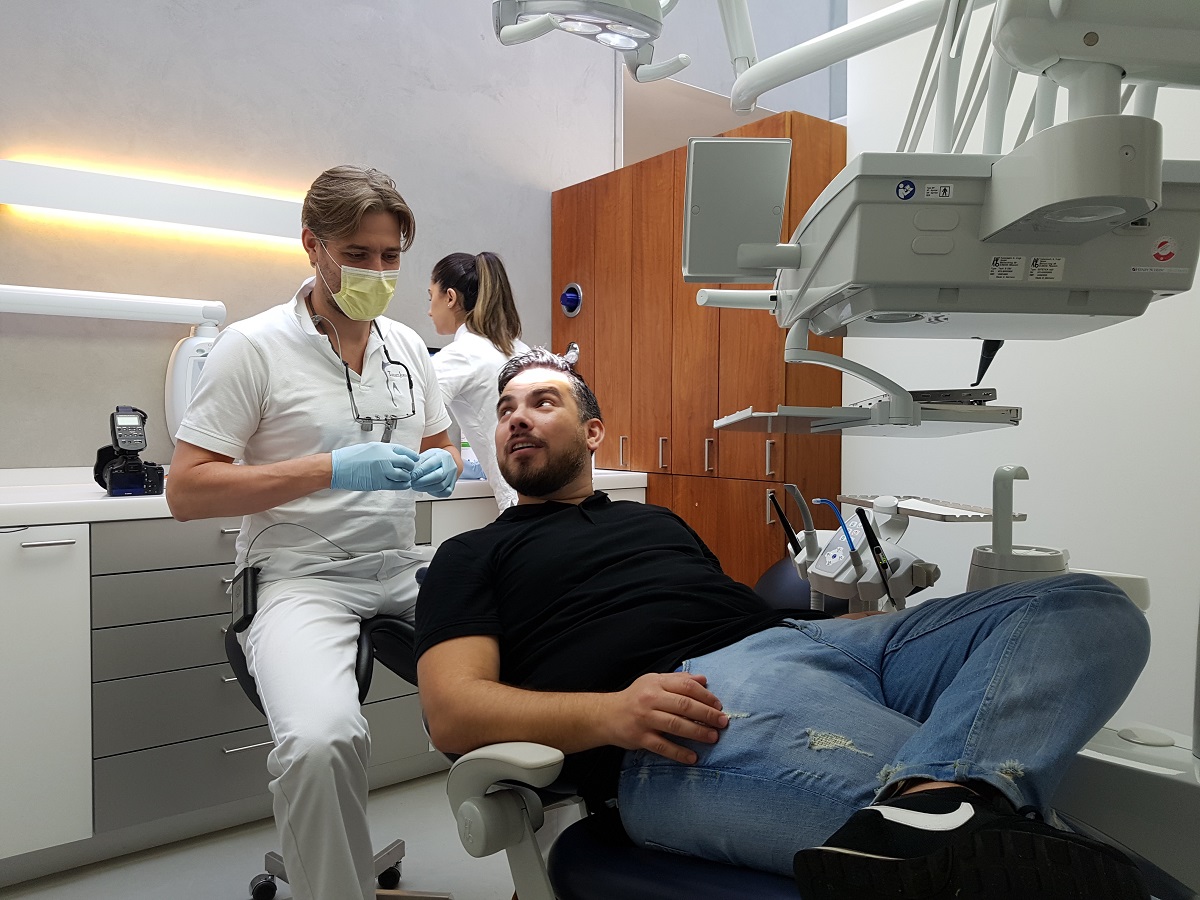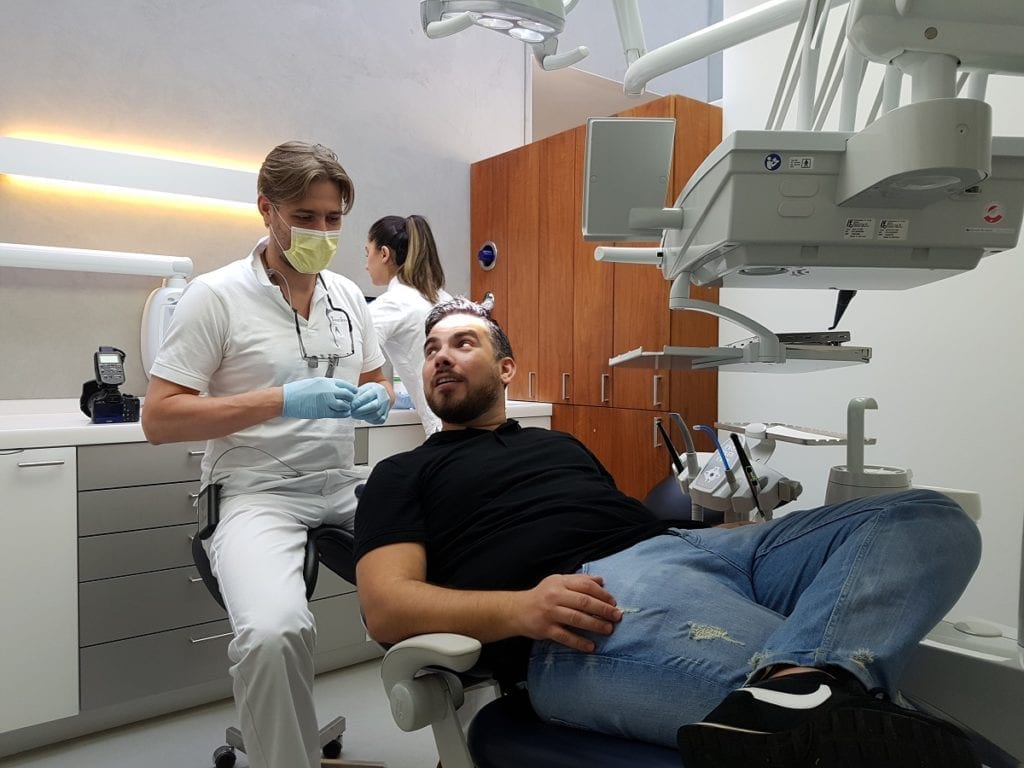 #4 What are the prices for dental care and special treatments at a dentist in the Netherlands anyway?
How would you know if a dental treatment is expensive or cheap? Let's face it, the Dutch aren't the most 'open' kind of people when it comes to money and prices. So in order for you to get an idea of the prices at dentist we plundered tandarts.nl for some of the going rates of regular dentist treatments. (pro-tip: if you're really bored – you can always look up all the official codes and costs for dentists here)
So let's check what the prices are for some dentist treatments in the Netherlands:
Periodic inspection € 21.00
Small X-ray pic € 30.94
Tooth cleaning for 5 minutes € 12.39
Okido, with that out of the way, now for some more special dental treatments you might want to get as an expat in Amsterdam:
Four- or multi-level filling € 88,41
Tooth crown € 243,13 – but here's what matters, you need all kinds of stuff done before you can have it placed so the full picture when it comes to costs for a tooth crown looks more like this: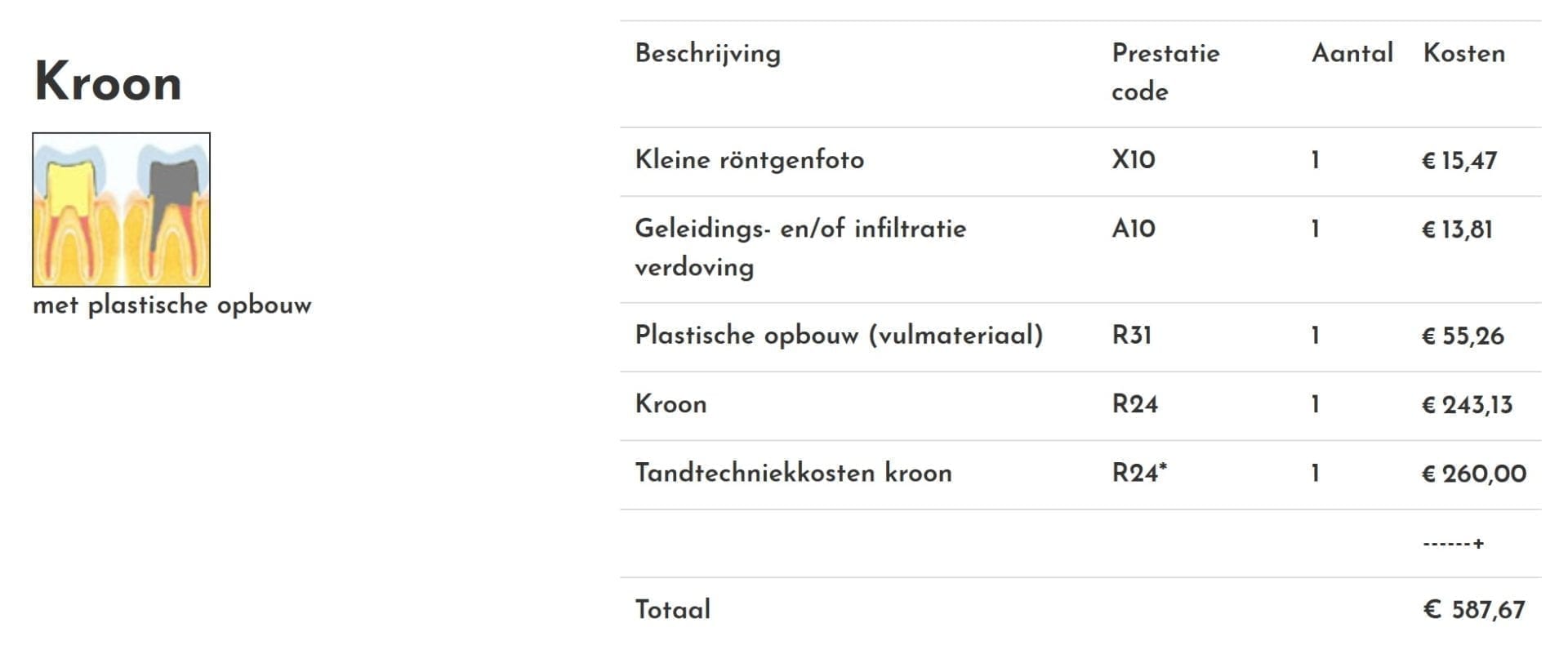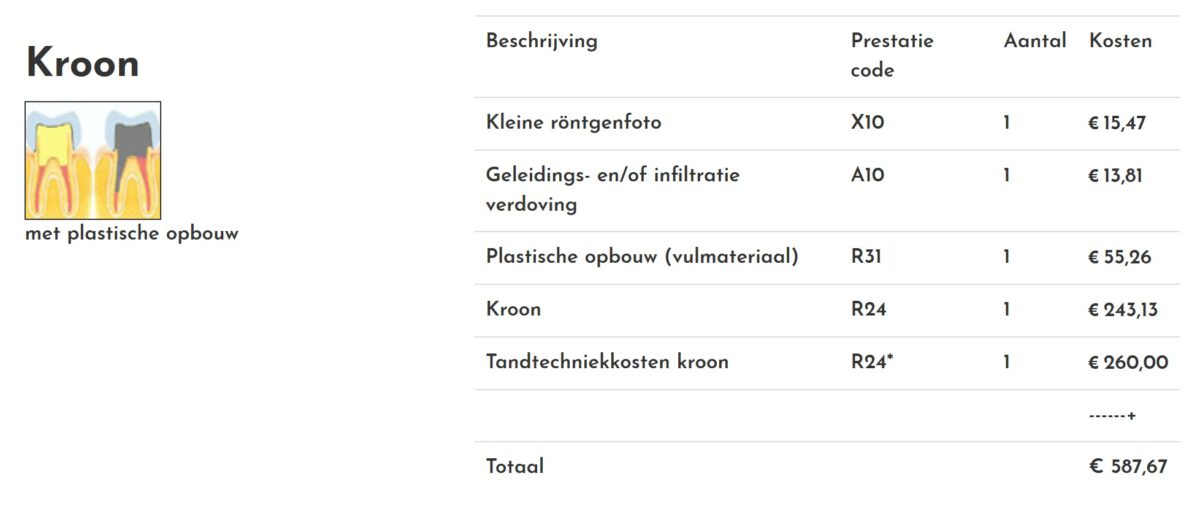 So as you can see and like I wrote before, costs are transparent and any additional costs differ a bit on the basis of what needs to be done.
Now on to the last question of this guide to dental insurance and dental costs in the Netherlands: what's up with dentists in Amsterdam?
#5 Are the dental costs the same for an expat dentist in Amsterdam?
As you can see the practice of Tandarts Jordaan is kind of as beautiful as a dental practice can get: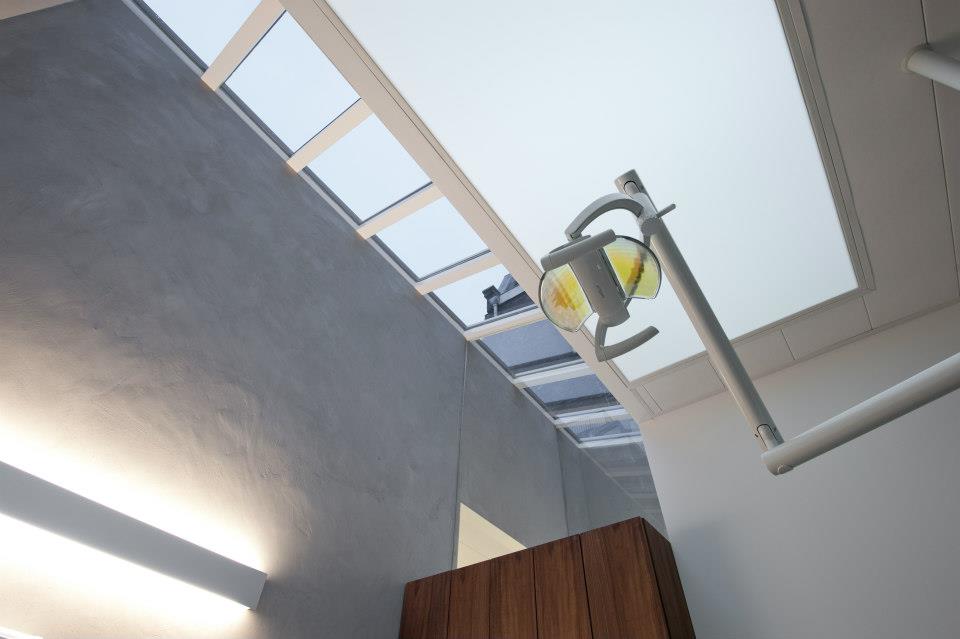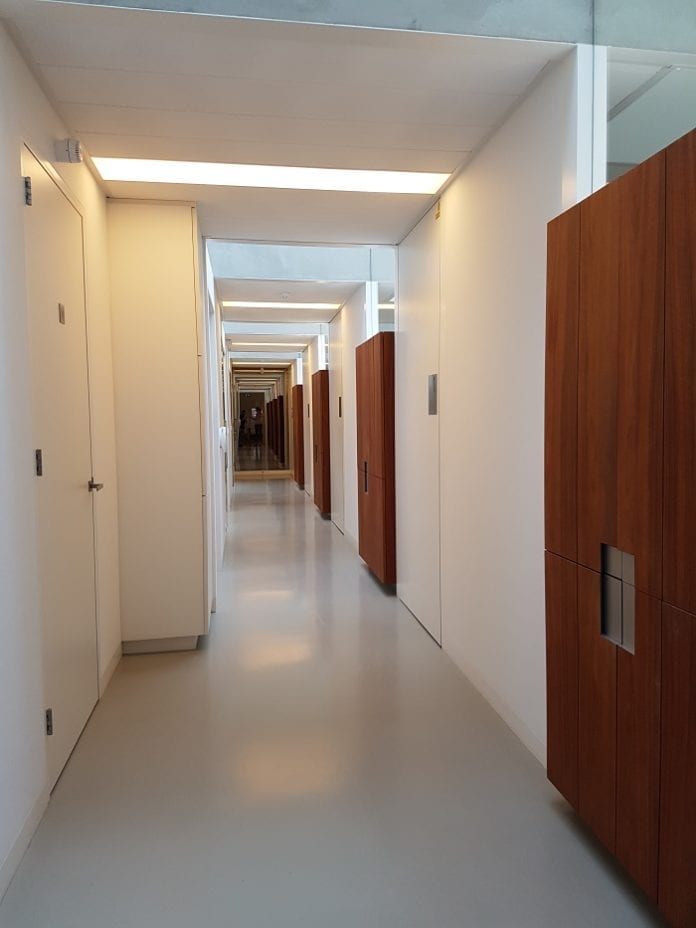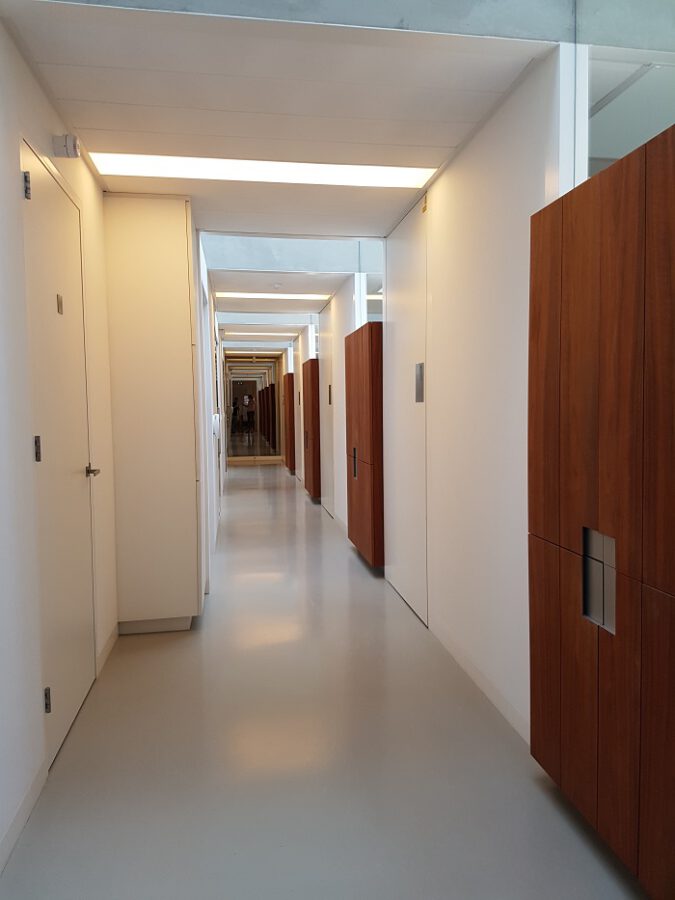 so you might be rightfully wondering if a dentist in Amsterdam that caters to expats (with all the extra service and perfect English you should expect) won't cost you an extra kidney to replace that tooth.
Basically this:
Well, good news there! Like we wrote before, all prices of treatment are set by the government. So all that nice stuff, good treatment and those perfect-English speaking assistants are paid by a better rate of efficiency and just opening up more hours. Makes sense as a dentist right? Emergency opening hours or opening up in the evening for a dental practice in Amsterdam don't have to be more expensive persé.
Bottomline: treat yourself to a dentist that's in your neighborhood in Amsterdam, speaks perfect English or you just have a good vibe with. They all cost roughly the same 🙂
Anything to add to our discussion about dental costs in the Netherlands or dental insurance in the Netherlands? 'Fill us in' in the comments!
* We've worked with Tandarts Jordaan on bringing you this article