House plants in the Netherlands — is there any better way to make your house feel fresh and homely?
This country is famous for its amazing tulip seasons, colourful fields and general love for greenery. Bring some of that luscious plant life inside and enjoy all the benefits of having house plants in the Netherlands.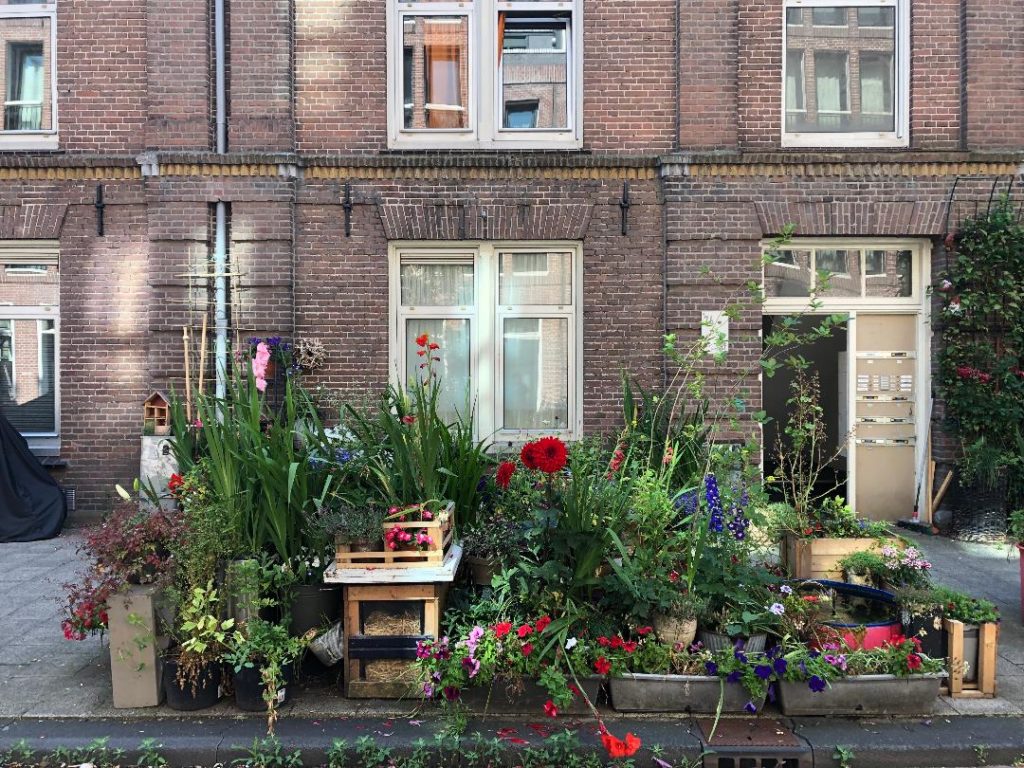 The Dutch truly love plants. If you walk around the city during the spring or summer time you will see typical Dutch house façades covered with climbing green plants and flowers, like wisteria and roses. Dreamy, right?
The Dutch love to take care of their gardens and balconies, and when you see the results, it seems they are competing with each other to have the best plants in town!
This post might have affiliate links that help us write the articles you love, at no extra cost to you. Read our statement.
House plants in the Netherlands: how to grow plants inside your own home
Besides being good at taking care of balconies and gardens, the Dutchies are also spending a lot of time at home, especially during cold winters.
Recently the trend of in-house plants or the common "urban jungle" concept has caught on. If you steal a peek through the big Dutch windows from the street you can see a lot of hanging pots and a variety of plants making the binnen more beautiful.
Indoor plants not only make your apartment look colourful, but they are also good for the interior climate. They release oxygen and make the environment more pleasant.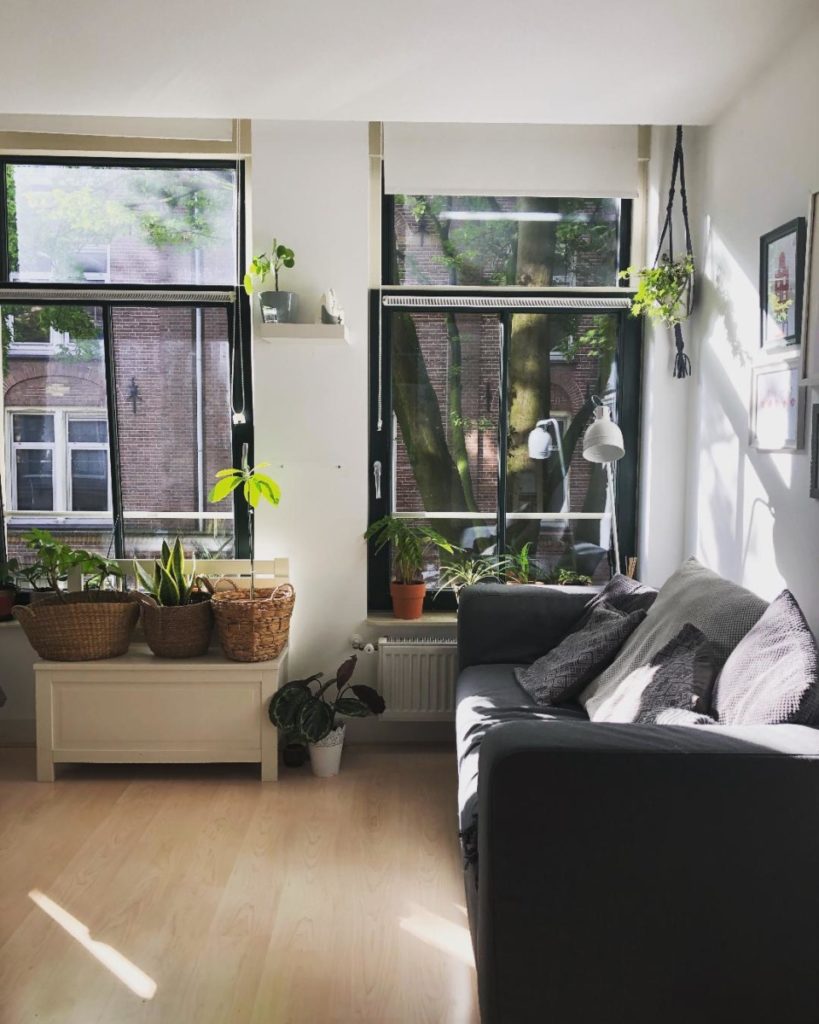 House plants in the Netherlands can be truly addictive. I started with one plant, and now I have more than 30 in my small studio. Soon I'll need to move to a bigger apartment!
Here is a list of a few tips that I would like to share with you:
Get to know your plants
Observe your plants and try to understand what they like or not. Taking care of your plants is a process. Everyone can learn and if you spend time with your green friends experiencing different solutions, you can achieve great results!
A little goes a long way
It is always better too little water than too much. Watering your plants too much can cause irreversible damage.
A matter of direction
Keep in mind where your windows are facing. If you have a house facing the east or west, it really helps to give a balanced amount of sunlight to your indoor plants.
Meanwhile, if your apartment is facing north or south and you have lots of sun during the whole day you can grow any cactus without any problem!
Green care is self-care
Taking care of plants can be a form of meditation: planting, re-potting, watering, and trimming the leaves are all actions that we are not used to doing anymore. It will keep you away from your phone for a while and you can see the outcome of your care and effort in a few weeks!
House plants in the Netherlands: 9 indoor plants that will flourish
If you are keen on decorating your interiors with some green, here are some amazing plants that are suitable for your Dutch home!
1. Monstera Deliciosa
Commonly known as Swiss Cheese Plant, thanks to the holes and splits of its leaves, this is currently the "must have" trendy plant.
I recommend it if you have big spaces because it grows bigger and bigger! It likes to be in a spot where it can drink up lots of sunlight, but it does not like an environment that is too hot — perfect for the Netherlands!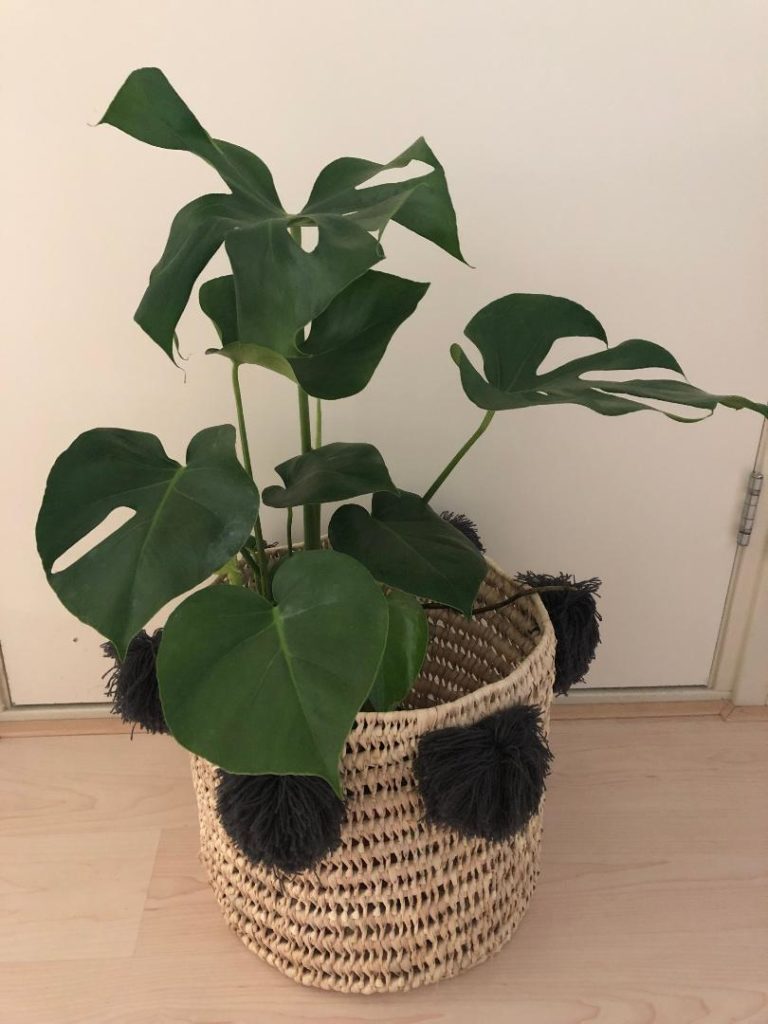 2. Chlorophytum Comosum
Commonly known as a Spider Plant because of its spiderettes dangling down from the mother plant, this is the perfect plant to hang. They require well drained soil and bright, indirect light.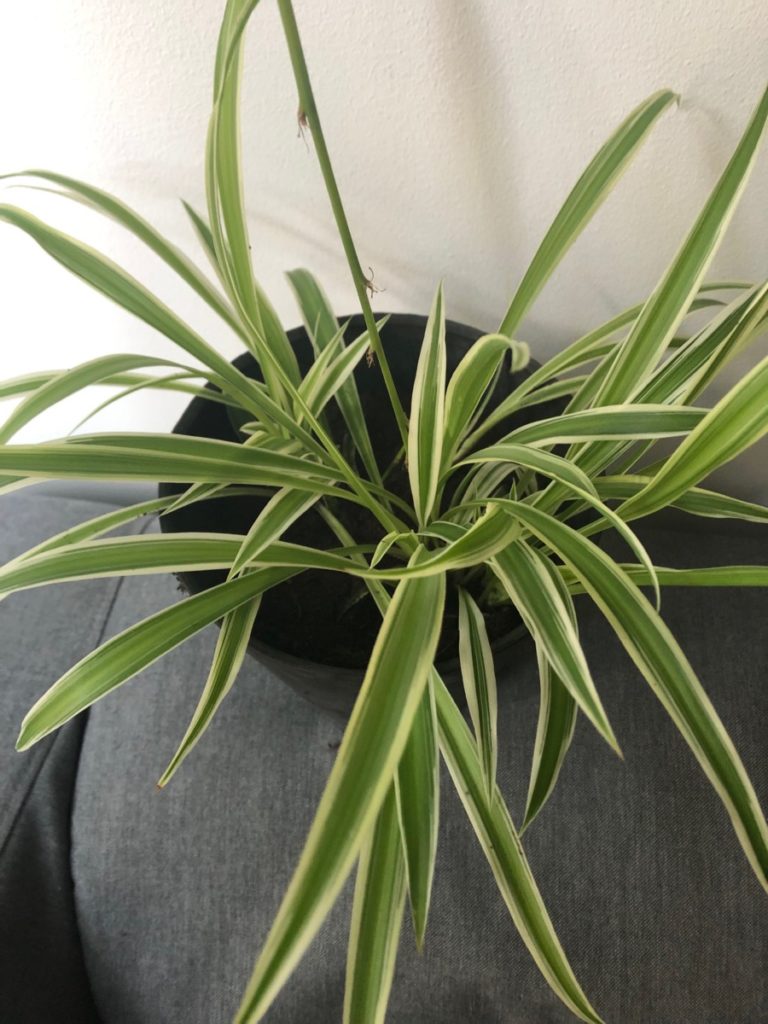 3. Sansevieria Trifasciata
Commonly known as Mother-in-law's Tongue or a Snake Plant due to the shape of its leaves, the Sansevieria converts poisonous substances into oxygen. It is easy to take care of and it likes a big pot so it can grow vigorously.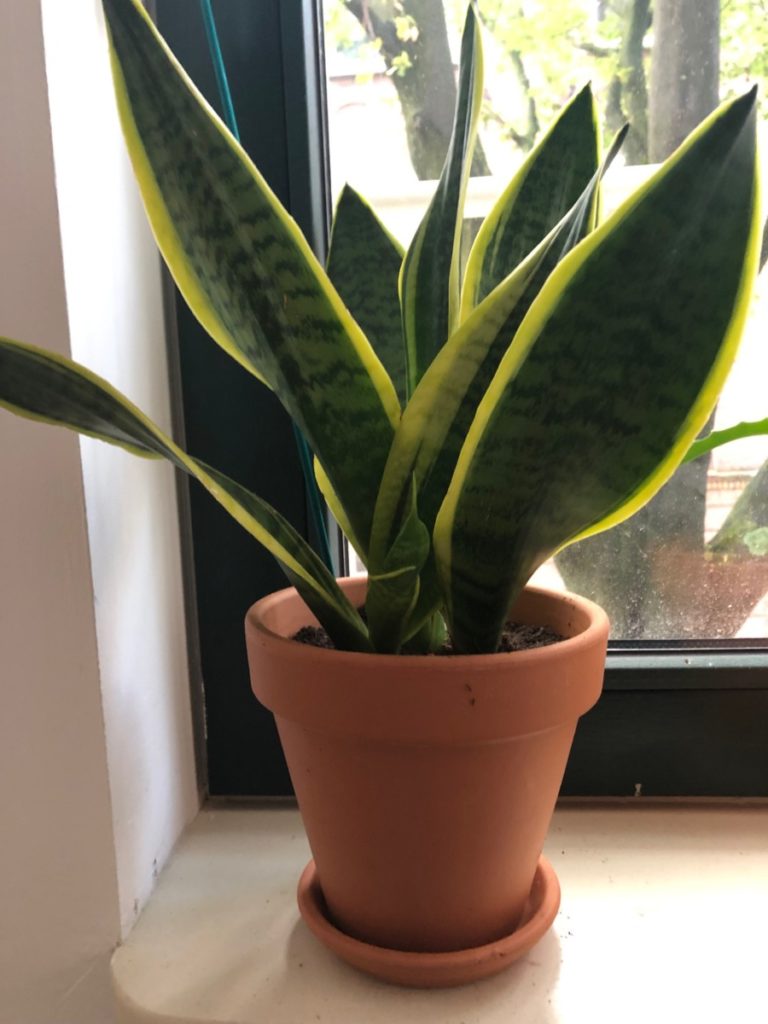 4. Maranta leuconeura
Commonly known as Prayer Plant, this elegant plant is native to the tropics. It has very attractive foliage with multiple colourful lines on the leaves. It prefers humid conditions and well-drained soil.
5. Coleus
These are currently my favourite plants. Their foliage has a range of different colours and the variety is amazing. They are suitable for a garden but also in a house environment. They are also suitable for cuttings as they grow roots in the water quite quickly.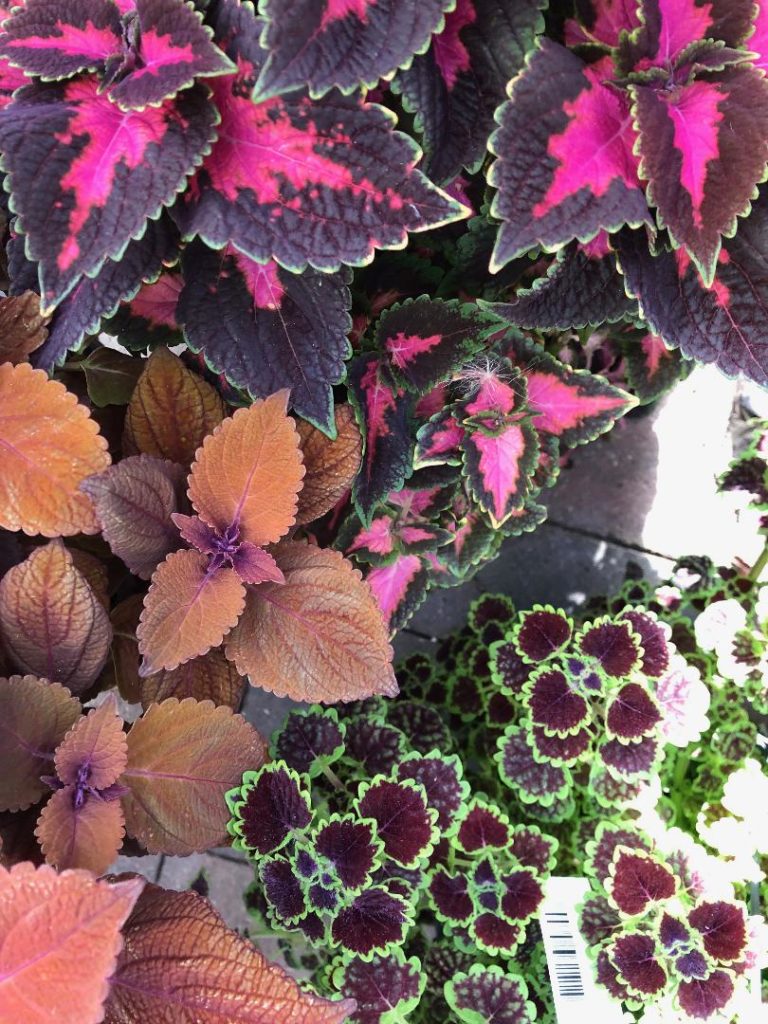 6. Calathea Medallion
Don't freak out if you hear a small noise coming from this plant. The leaves close in the evening and they unfold again when the first light comes through the windows in the morning. A Calathea likes shade, and only needs watering twice a week!
7. Goeppertia Ornata
Goeppertia is a variety of Calathea. The leaves have pink stripes radiating out from the central vein and it almost appears like someone painted the lines by hand. It needs bright, but indirect light.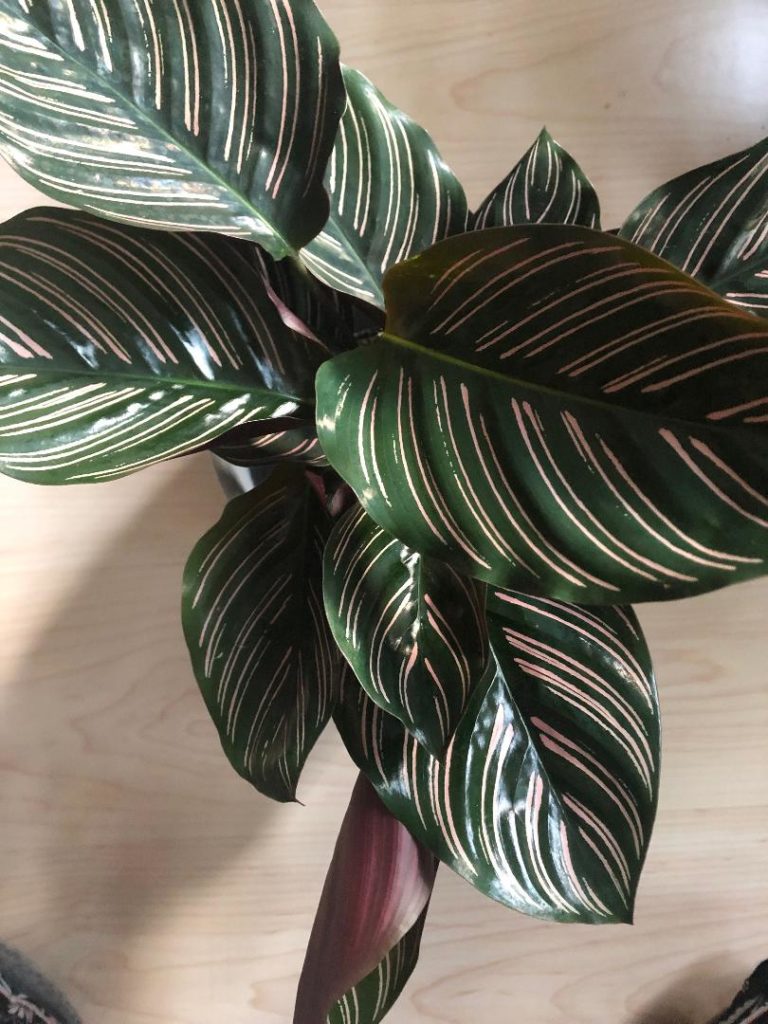 8. Asplenium Nidus
Commonly known as Birds Nest Fern, this plant has simple light-green fronds and it is quite easy to manage. It is a big fan of shade and cannot tolerate direct sun. Do not put it close to the windows because it does not tolerate cold temperatures. Never allow the Birds Nest to dry out completely.
9. Pilea Peperomioides
Also referred to as a Chinese Money Plant (or a Dutch variation can be Pannenkoekenplant!), this is a very funny plant and is easy to take care of. Water it once a week and place it close to the window – it needs a lot of light.
The Pilea will pay for itself because she makes her own babies. You just have to take them away from her by cutting them off and replanting them (even if it sounds very cruel).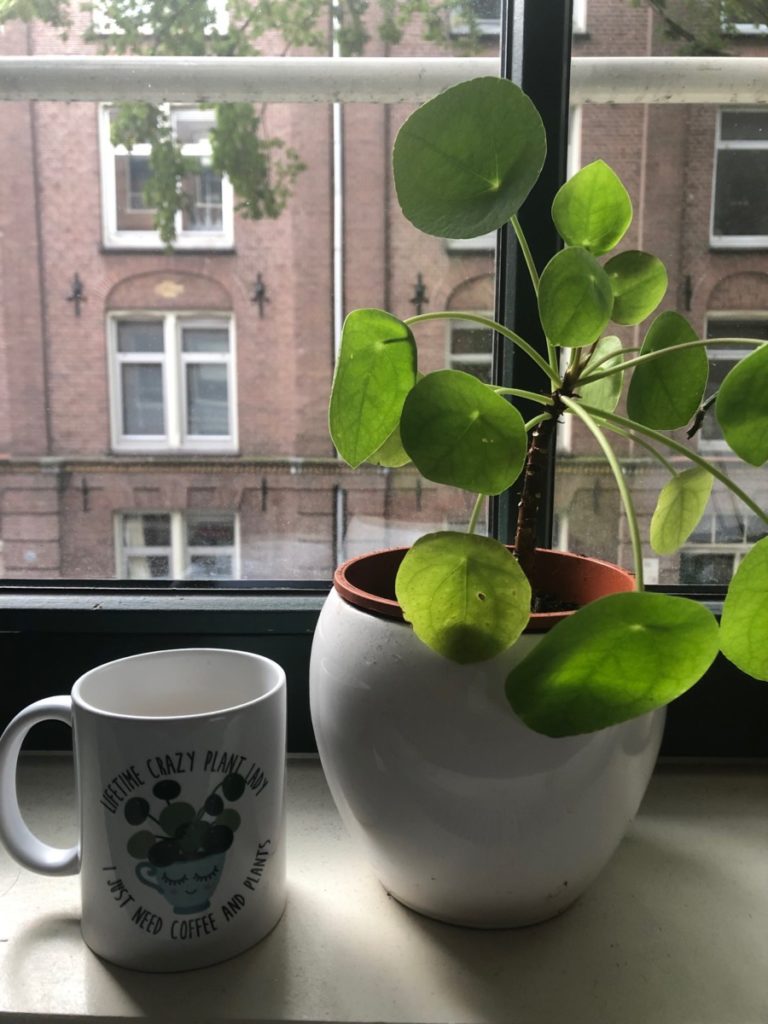 House plants in the Netherlands: where should you shop?
My top recommendation for buying plants is Intratuin (and no, they didn't sponsor this article, I just really love them!) Intratuin is much more than a garden centre. They have a huge variety of indoor and outdoor plants and flowers.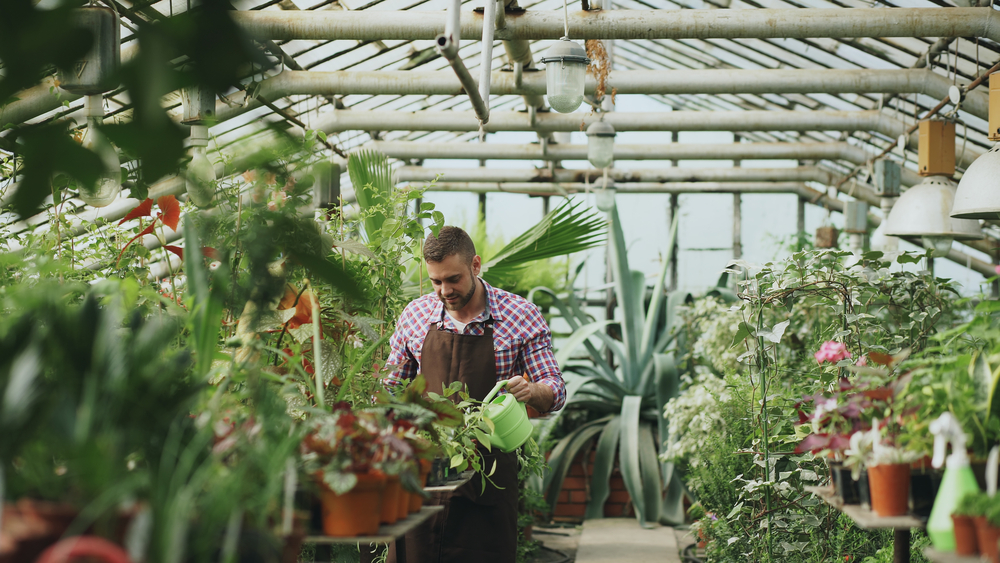 If you would like to turn your home into a rainforest, we also recommend Plantje for its huge selection. You can find any information about your dream plant on their website, and they can deliver it to your doorstep! 🌱📦
Share your experience with indoor plants in the comments, and if you have any questions about any curiosity about the plant world, I am happy to help!
This article was originally published in September 2019 and was fully updated in February 2023 for your reading pleasure.