Given the fact that housing prices are slowly and tentatively dropping once again across the Netherlands, it's no surprise that many hopeful homeowners are unsure about how to act in the bidding game. Should you still overbid? Is it time to underbid?
Put simply, there are three main stages involved in winning yourself that house and with each stage comes a number of important steps. Here's how to get that bid to glitter in the eyes of the seller! 🤩 
We teamed up with the experts at Financial Consultancy Holland to bring you this article. With over 10 years of experience helping internationals find their dream homes in the Netherlands, they're open to talk with you about your personal situation and help you calculate your best bid.
Stage one: preparing to bid on a house
As soon as you've laid your eyes on your dream home, you need to prepare your bid — and fast. In the fourth quarter of 2022, it took an average of just 30 days for a house to come on and back off the market — and that includes waiting around for the paperwork! 
So, how can you prepare your winning bid? There are three details you need to know:
Your borrowing power, 
Your resolutive conditions, and 
The true value of the house 
What does all that mortgage lingo mean? Simple:
Know your borrowing power
Before you go ahead and lay your cards on the table, you need to know what's in your deck — that's obvious. If you spot the home of your dreams, it is best that you know just how much borrowing power you have.
The best way to determine this is by reaching out to a financial consultant. They will take a look at your current situation and factor in a number of details about you (for example, do you have a permanent or temporary contract? Do you have student loans?)
Based on these factors, a financial consultant will tell you what borrowing power you have in the Netherlands. 
Know what resolutive conditions you want
The next step is to determine your resolutive conditions. Put simply, these are conditions that protect you as a buyer.
For example, you may make a bid with the resolutive condition that the property will pass a building inspection. This way, if the building inspection unearths something unexpected or costly — like unstable foundations or the need for a new roof — you have a chance to say "We don't want that house anymore." And poof! Your contract can be terminated.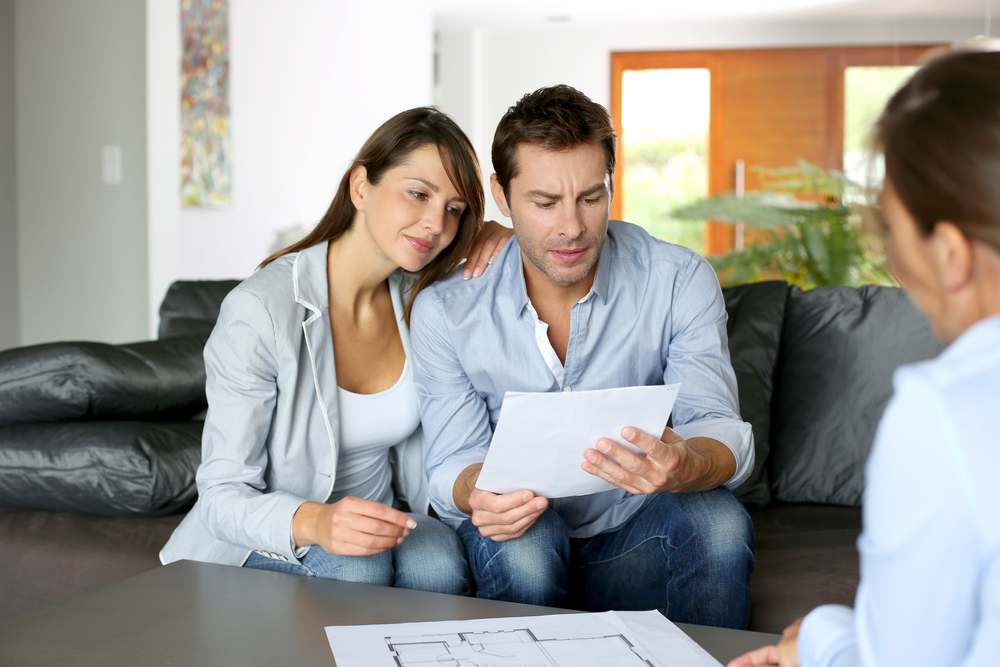 When you make an offer on a house, these conditions are part of the offer and will be considered by the seller. The seller might choose to accept a lower bid if that lower bid has fewer conditions attached — so it's important to know which resolutive conditions are important to you. Some could include: 
Finance (Financiering): the sale will not go ahead if you can't secure your mortgage before a certain date. 
National Mortgage Guarantee (Nationale Hypotheek Garantie, NHG): the sale will be void if you don't qualify for the NHG.
Building inspection outcome (Uitkomst bouwkundige keuring): you can back out if the condition of the house is worse than expected.
Permission or permit from the municipality (Toestemming of vergunning gemeente): the contract is cancelled if you can't get the permit to build that extra floor or add on a shed.
Let op! If you change your mind about buying a house after signing a contract with the seller, you could be charged 10% of the sale price — unless you have a way out through your resolutive conditions.
Know the actual value of the house
Before you go ahead and jump at a house, it's important to know the difference between the market value and the actual value of a property before you bid on it. For example, you can check: 
The WOZ value of the property — the WOZ value of a property is determined by the municipality and is based on a number of factors such as the market value and the features of the house. You can request the WOZ value of a house using this website.

The value of similar properties — You can determine this by checking the price at which similar properties in the region were sold for. A mortgage realtor will also have good knowledge of this.

The value of the property to you — As with anything, you have to take a moment and look inwards. The property may be a bit overpriced for some — but if it's your dream home, it's your dream home, and perhaps you are willing to pay above market value. 
Unfortunately, once you do determine the real value of a property, you may find that the seller is actually asking wayyy above the real value of the home — even for 2023's housing market. This is why it's important to question the asking price before you make your bid. 
How much should I overbid on a house?
Due to a relentless housing crisis, overbidding is very common in the Netherlands at the moment, even with prices dropping. However, there is some relief to be seen in 2023, as there's finally a bit more wriggle room when it comes to negotiating the price of a house.
Yep that's right, overbidding is not ALWAYS necessary. It's best to speak to a makelaar or mortgage broker for advice when making this decision.
Stage two: making a bid on your potential Dutch home
The prospect of saying goodbye to your precious savings in a bid to win a bid can make anyone nervous — and realtors know it. Keep your cool and remember to be tactical. There are a number of ways that you can do this:
Don't bid it all at first — leave room for negotiation
Before you ask, yes, most people bid well above the asking price — but this doesn't mean you should bid well over the asking price.
In fact, in 2023, things are looking a bit more hopeful for buyers in the housing market. Not only are fewer people overbidding, but those who do overbid aren't paying an arm and a leg to do so. So, what should you do to avoid paying too much?
It's simple. Often, the bidding process involves your first bid (the opening offer) and then a counterbid from the seller. Don't place all your money on the table in the first round or else the seller may get the impression that you have even more to give. 
Don't be too enthusiastic
You may have fallen in love with the property the moment your eyes landed on it but it's important you don't show this to the realtor — if they have that leverage, they will use it to raise the asking price.
Take your time when considering a counter-offer
When the seller counteroffers, you need to take a moment — a decently long one — to consider it. Again, you don't want to lay all your cards on the table by responding too quickly. And a rash decision may lead to you paying more ultimately.
Step three: prove that you are the best bidder for your Dutch home
In this market, you are not going to stand out based on the single fact that you're an interested buyer — there will be many like you. How can you let the seller know that you are their best option? It's not as simple as bidding the highest amount.
Find a way to stand out from the crowd
There's a lot of competition for homes, and while money speaks, houses can also be sentimental — so think of how you can stand out!
Are you planning to have foster children in your potential home? Do your elderly parents live on the same street? Have you dreamed of living on that street forever? Writing an accompanying letter can be a great idea.
Good news! As of January 1 2023, the Dutch government has made it mandatory for all realtors to keep an online bidding log of the various bids on a property. On top of this, it is now possible to place your bid online.
This is then available for all bidders and sellers — meaning the bidding process is much more transparent.
Let the seller know that you are prepared
If you're selling a house, who would you prefer to sell to: the person who has been to the bank and knows they'll get approved for the mortgage or the person who hasn't?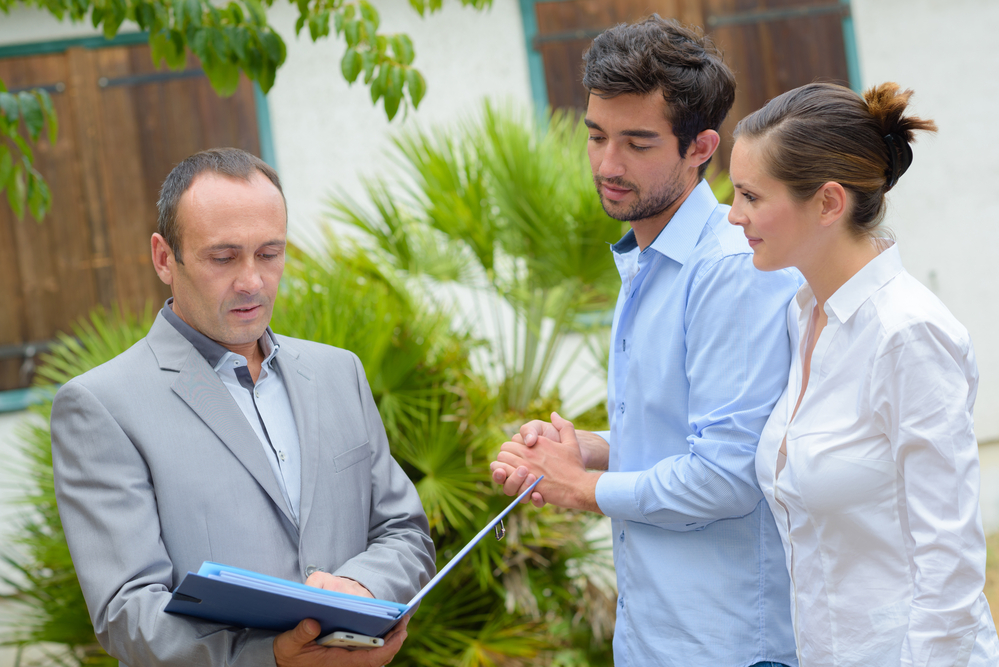 If you can let the seller know that, not only are you interested — you also have everything in order and can finance the bid — you'll be a favourable candidate in their eyes.
Meet the seller's wishes if you can
This seems like an obvious point, but the negotiations will go down a lot smoother if you can take on any extra conditions that the seller may have given.
For example, does the seller really want to sell now but stay in the house for another six months? Do they prefer to sell to someone who will also buy the piano that's on the second floor? If you can deal with it, this could make you more favourable over someone who is bidding higher but will only buy on their own terms.
Clarify, clarify and close
Once you are happy with the conditions and the counter-offer, it's time for you to clarify EVERYTHING and seal the deal.
The last thing you want is a miscommunication between you and the seller. Make sure to send an email and confirm with the selling realtor that your bid has been accepted. Also, ensure that the conditions of the sale are laid out clearly so that there is no room for confusion.
Note: In the Netherlands, the process of buying a house involves a "cooling off period." This is the three-day period after you sign the papers and officially buy a house. 
If you decide within this period that you no longer want to buy the house, that's no problem. You can pull out without paying a cent — or even giving a reason!
The cooling-off period lasts from midnight of the date you receive the papers, to three working days later.
Remember, we're all human at the end of the day. Your cooperation and preparation will help not only your bid but also your relationship with the seller — and that shouldn't be taken for granted! 
As we said, we're all human — and the process of bidding on a house in the Netherlands isn't exactly a walk in the park, especially as an international. However, that's why mortgage consultants such as Financial Consultancy Holland exist. Reach out to them now to organise a meeting and calculate your winning bid.
Once you have clarified and established an understanding between you and the seller, you can sit back, pop some bubbly and look forward to a future in your new house.
Have you ever bid on a house in the Netherlands? Tell us about your experience in the comments below!