Thinking of buying a house in Rotterdam? We're glad to hear that. This unique Dutch city is still nicely affordable when it comes to your house hunt. Of course, there are important decisions you need to make before you bite the bullet and make that bid.
There's a lot to think about when you make the decision to settle down and find a home for you — but most important is the future. After all, you'll likely be sticking around for a while.
Luckily, Rotterdam is exactly the place to be when it comes to this. With its upcoming neighbourhoods, new developments, and forward thinking architecture, your future will be well catered to. Here are four things for you to consider before you buy in Rotterdam.
There are dozens of snazzy new developments on the way
Following the bombing of 1940, Rotterdam had to focus on rebuilding itself — a mindset that never left. The city is constantly coming up with new developments.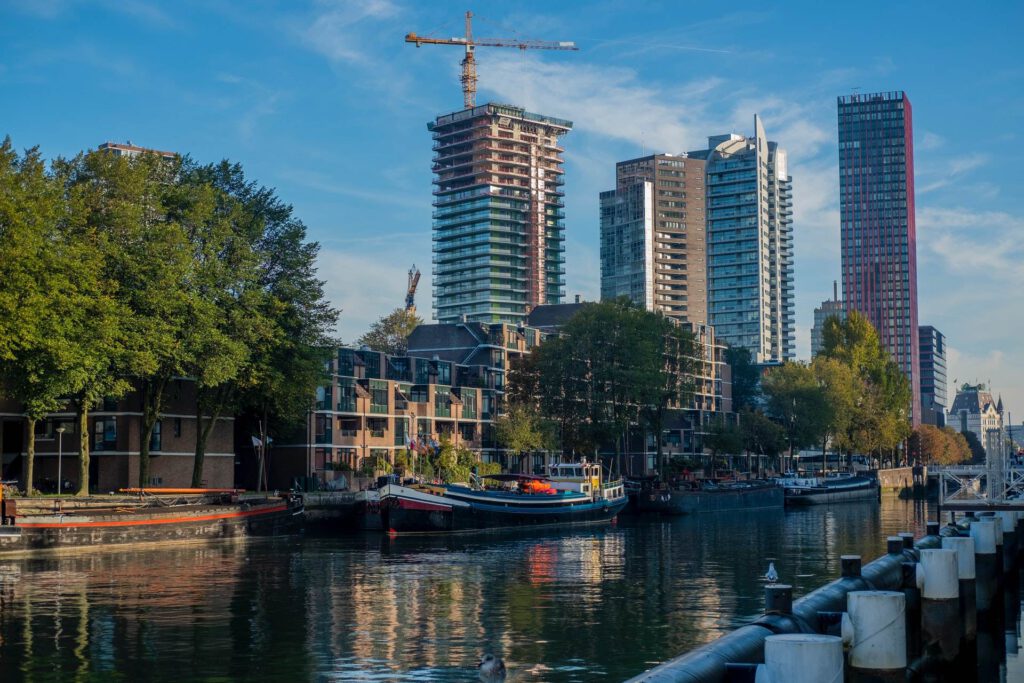 Rijnhaven
The masterminds of Dutch engineering are transforming one-third of the water in Rijnhaven into a space with greenery and new housing, creating a new hub on the south bank of the river. Fancy a home in a floating park? This is the place to be!
Codrico factory site
Neighbouring Rijnhaven, the area of Katendrecht has already undergone significant changes in recent years. However, the transformation is not nearly done yet — the former Codrico factory site is currently being remodelled to become the heart of Rotterdam South.
Future residents can look forward to a bustling area with offices, shops, plenty of culture, and a 220 metres high building with 1,500 new homes.
Coolhaven Little C
Little C is a brand new complex with 330 loft homes and business spaces inspired by New York City (Rotterdammers like that city as you can understand). It's located right next to the Erasmus MC and close to the Euromast.
With rooftop gardens, green waterfront, and numerous small shops, living in Little C is basically like living in your own small village within the big city.
Tree House
Ever dreamt of living in a tree house? Your dream may come true in 2025 when Rotterdam's own version of a tree house opens its doors. Inspired by the ecosystem of a tree, this unique building is conveniently located right next to the central station, making it the perfect home for commuters.
The New North
Over 5,000 new affordable apartments and vast stretches of greenery instead of an ugly grey highway? That is exactly what the project Het Nieuwe Noorden is about. For now, this ambitious plan is just that — a plan. However, the Rotterdam city council is expected to vote on it before summer 2021. Fingers crossed that this initiative goes ahead! 🤞
And plenty of high rises to choose from
What makes Rotterdam really stand out (quite literally) from its Randstad counterparts is the city's un-Dutch skyline — the city has many high rises to choose from!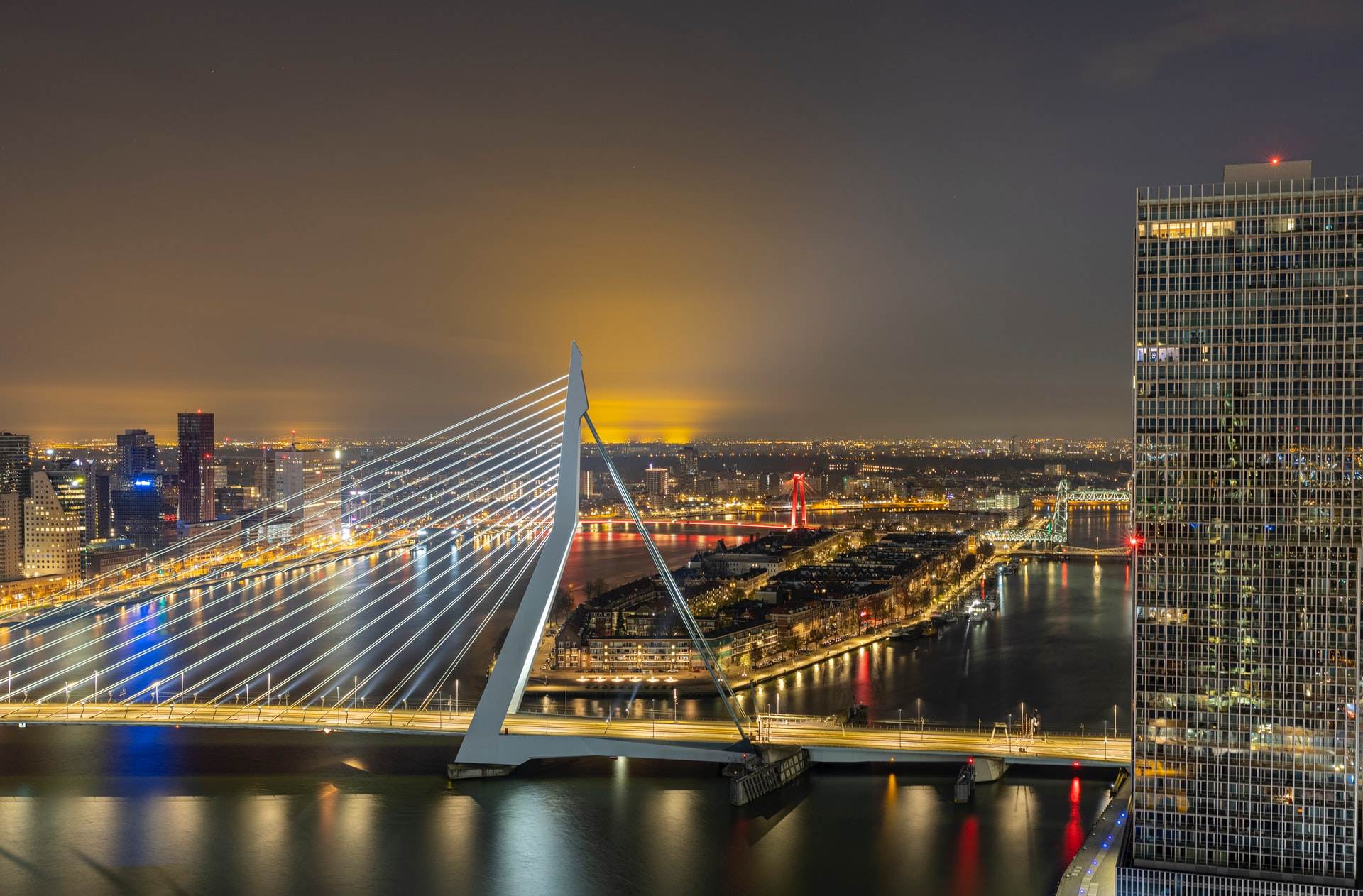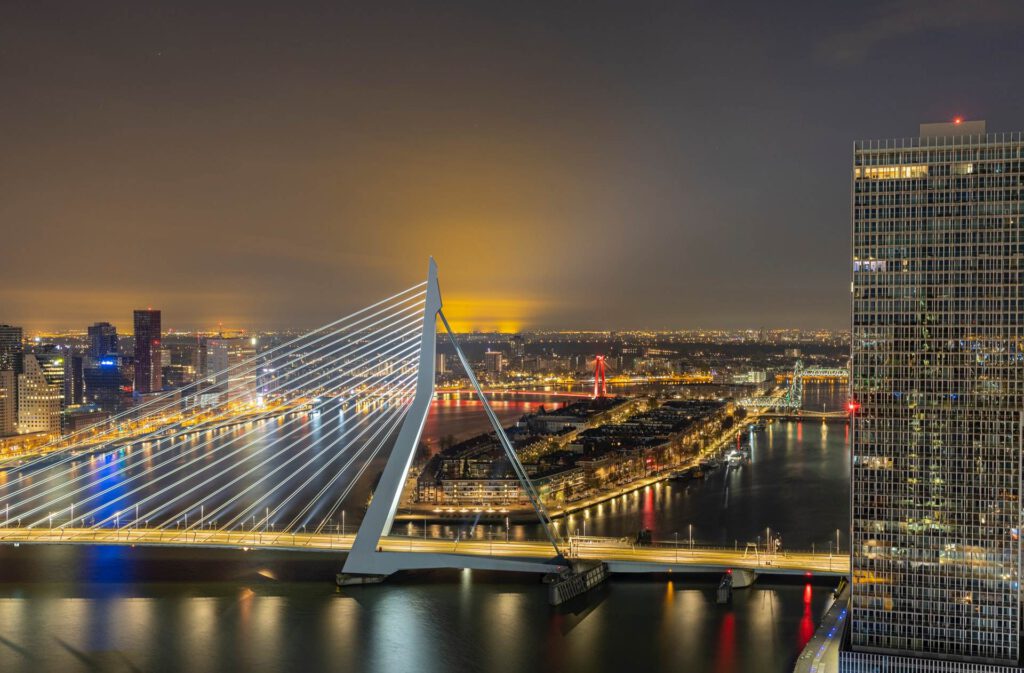 De Zalmhaven
If you're keen to live in a high rise, why not just go for the (soon-to-be) tallest building in the Netherlands? It's located right at the bank of the river Maas, offering its future residents gorgeous views of the city — especially if you end up living on the top floor which is more than 200 metres above the ground.
Montevideo & New Orleans
Right in the glamorous neighbourhood of Kop van Zuid — standing 43 and 44 storeys high — are the second and third tallest buildings in the Netherlands.
The area is also a cultural hotspot with the Nederlands Fotomuseum, LantarenVenster, and Nieuwe Luxor Theater.
These are the best upcoming neighbourhoods in Rotterdam
Rotterdam is a city that's growing in popularity, and its rapidly transforming neighbourhoods are a testament to that. While urban redevelopment goes hand in hand with sky-rocketing property prices, there are a few neighbourhoods in the city where the prices have not yet caught up with their popularity — meaning you'll likely get more bang for your buck. 
Feijenoord
The neighbourhood of Feijenoord lies north of the actual Feyenoord football stadium. A rapidly gentrifying area with numerous new housing developments on the way, it offers one of the top locations in the city.
It's surrounded by other vibrant neighbourhoods such as Katendrecht and the city centre is just a stone's throw away — all of this for prices that don't leave your bank account completely plundered.
Feijenoord may not have 3D-printed homes like Eindhoven does but it has something even better — an entire floating street. So if you're looking to invest your money into something really unique, this is it.
Oh and in case you're wondering, things around this neighborhood might change in the future with the possible building of a new Feyenoord stadium and the so-called Feyenoord City neighborhood — which would be a massive new development for Rotterdam South.
Charlois
Charlois hasn't always had the best reputation. Shunned as the "wild west" of Rotterdam in the past, the neighbourhood is now experiencing an ultimate revival — and so are its housing prices. However, if you're after something more spacious, maybe even with a garden, this is the neighbourhood to look into.
The neighbourhood offers everything from charming village-like corners of Oud Charlois to the more modern streets of Carnisse, conveniently located close to Zuidplein. However, the best thing about Charlois is its close proximity to the Zuiderpark — one of the biggest city parks in the Netherlands.
Rotterdam West
If you're looking for a diverse multicultural neighbourhood with buildings that survived the bombing of 1940, then Rotterdam West is for you. One of the most varied areas in the city, it offers bustling streets with bars and cafés such as the Nieuwe Binnenweg, as well as greenery for a laid back afternoon such as the popular Het Park.
Luckily for you, the neighbourhood's close proximity to the city centre doesn't necessarily always correlate with higher real estate prices. While this is not the area to look for a large family house with a big garden, you may be able to find some nice affordable apartments.
North Rotterdam
This up-and-coming neighbourhood of Rotterdam Noord is definitely something to look into for the creative souls among you. One of the area's main highlights is the Hofbogen — a former railway viaduct transformed into a two kilometre long hub for creative entrepreneurs and a place for Rotterdammers to enjoy the sun.There are even plans to transform this railway into a New York style highline park!
You need to think about the water levels before you buy in Rotterdam
Housing in Rotterdam offers unique and diverse opportunities. However, the city still suffers the same problems as other areas — namely, water levels are dropping, and this leads to structural issues.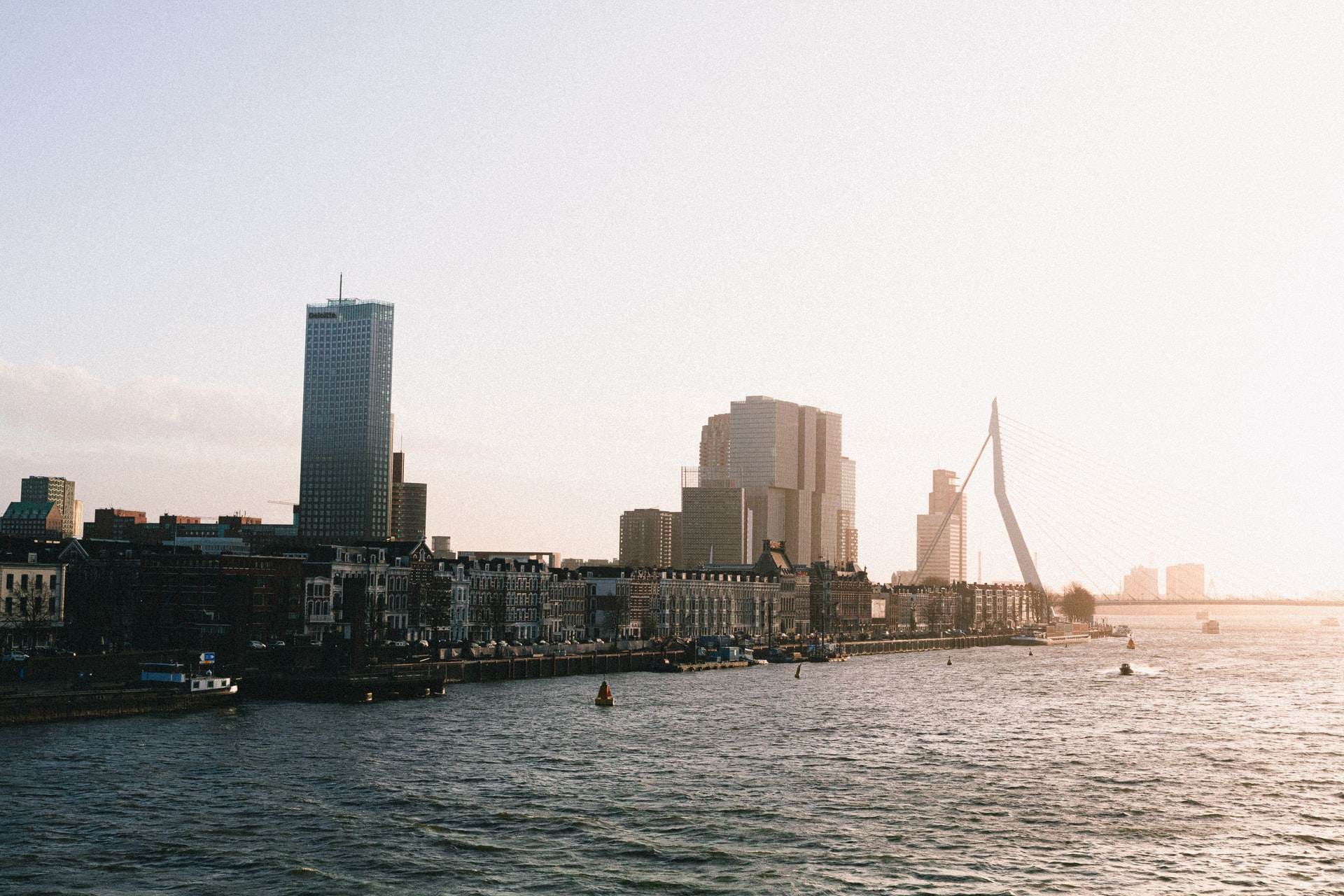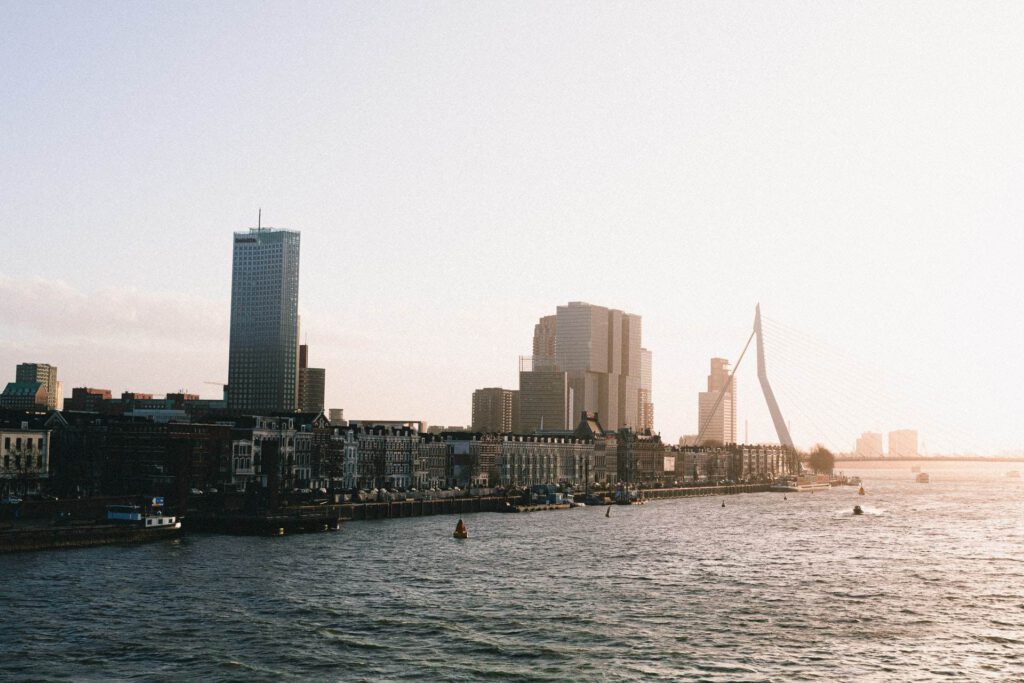 In the Netherlands, the foundation of many houses is based on wooden pillars that are usually submerged underwater. However, groundwater levels in the Netherlands are dropping.
Pillars that should be underwater become exposed to the air and begin to rot, affecting the structural integrity of many houses' foundations. This is something you need to consider when buying a house in Rotterdam.
Luckily, the city is undertaking initiatives to tackle this problem. For example, in the Kleiwegkwartier, a resident's initiative called Grondwater op Peil came up with the solution to pump water from the canals under the affected houses.
---
Ready to buy? Ask the experts
Eager to make Rotterdam your new home? We don't blame you! Now, before you drop that cash, there are also a few things you need to consider when it comes to getting a mortgage.
Firstly, you need to consider how much you can actually borrow. This depends on you/and your partner's work contract. In the Netherlands, how much you can borrow is determined largely by how steady your job is — do you have a permanent contract, for example? 
Based on this, and a number of other personal factors, how much you can borrow (and thus, your buying power) will be determined.
The process of taking out a mortgage will slightly also differ depending on your position in the housing market. For example, are you a first-time buyer? Or are you selling your old house to buy a new one?
Are you considering buying a house in Rotterdam? Tell us your thoughts in the comments below!
Feature Image: Nick vernij/Unsplash
Editor's Note: This article was a team effort between Jana Vondráčková and Sarah O'Leary.