So, you're moving to Rotterdam? Great, but where to live in Rotterdam? Where should you even start looking when it comes to neighborhoods of Rotterdam? Well, we at DutchReview thought we'd help you out a bit and introduce some of the city's best neighborhoods so that you can find a home in one of the best places to live in Rotterdam.
Where to live in Rotterdam? Is West the best?
In truth, speaking of all of Rotterdam West is quite deceiving because when one speaks of West, they refer to a large and very diverse neighborhood of Rotterdam. Housing prices vary quite significantly from very cheap to very expensive, sometimes only due to a one block separation.
Personally, it's my favorite neighborhood to live in (not least because I already do live there). While Rotterdam is struggling to improve neighborhoods without pushing old residents out, it seems that many streets in Rotterdam West are still mostly holding on to their identity through the process. It's also right on the edge of the city center, so it only takes a few minutes to dive right into the city's heart.
Notable Locations: West Kruiskade, Jazz Cafe Dizzy, Nieuwe Binnenweg, Het Nieuwe Instituut,  Seventies Design.
Neighborhoods of Rotterdam: Go Noord?
Rotterdam Noord is another up and coming neighborhood in the city. New initiatives, bars, stores, and restaurants seem to be popping up daily. It seems that there's always a new place to explore which makes it one of the more exciting places to live in Rotterdam. The area is also right next to Blijdorp and Central Station, so it's an ideal location and might very well be the answer to the question of 'where to live in Rotterdam'.
Notable Locations: BIRD, Man met bril koffie, Zwaanshals, Mevrouw Meijer, Rotterdamse Oogst, Westerkaatje
Kralingen
Kralingen is known for hosting the Kralingse Bos, a park that hosts a lake where Rotterdammers regularly sail and swim. Perfect for sunny days (if those ever occur). While it's known to be quite an upscale neighborhood, with many high-class residents and houses, Kralingen also hosts many of the city's university students. If you're immigrating to the Netherlands Rotterdam has reasonably priced housing and is a great city to aim for.
Being right between the center and the Erasmus University's main campus, it's an ideal location for students. Unfortunately, this means that it's one of the places to live in Rotterdam with the highest demand, but in terms of location, there isn't a much better place.
Notable Locations: Kralingse Bos, Aloha Bar, The Winebar, De Tuin van de Vier Windstreken, Stadion Woudestein, Locus Publicus
Where to live in Rotterdam? Just the city-center maybe?
Rotterdam is often called the city without a heart due to the bombing of the city center in the Second World War. Since then, there's been a big struggle to bringing life back into the center, but recent years have seen the city regain its once-lost heart.
Unlike most Dutch cities, the city center of Rotterdam isn't a simple town square surrounding a central church. In fact, it's a bit hard to define the exact borders of the center, but at the very least it's the entire area between Rotterdam Central Station and the Blaak Station.
Undoubtedly the priciest region in the city (although it's still very affordable if you compare it to Amsterdam), living here is, at least in my opinion, the best way to experience the city. You could even get away with not owning a bike if you manage to snag an apartment in the center. Of course, I wouldn't advise that because there's plenty more to see in the city than simply the center.
From a whole slew of cafes, bars, restaurants, stores, and clubs to the vast majority of Rotterdam's landmarks, the city center lives up to its name both literally and spiritually and might be the place for many when it comes to where to live in Rotterdam.
Notable Locations: Koopgoot, Lijnbaan, Schouwburgplein, Markthal, Cube Houses, Grote of Sint-Laurenskerk, Binnenrotte, Meent, Witte de Withstraat
Neighborhoods of Rotterdam: Noordereiland
For some reason, the Noordereiland is often overlooked by those seeking to live in the city. Situated between the Center and Zuid, the island connects to both areas by the Willemsbrug and De Hef respectively. Unlike most of the center, however, Noordereiland largely avoided damage during the bombardment of 1940. As a result, the island is covered in much older structures than most of the city. Not to mention the island provides a great view of Rotterdam in almost any direction.
While Noordereiland isn't the largest of places to live in Rotterdam, it still hosts several thousand people due to being mostly residential. While the island doesn't traditionally have much by way of activities and venues, there is a movement to bring more life there. If that's not enough to entertain you, it's less than a 5 minute bike ride into the city's heart. Be warned, though, the public transport options to and from the island are still a bit wanting and not ideal for a daily commute (that is, at least compared to the rest of the city).
Notable Locations: The waterside (mostly for the lovely view it provides), Ons Park, Fadi's Eten en Drinken, Hulstkamp Gebouw, Galerie Wind.
Where to live in Rotterdam? Rotterdam-Zuid perhaps?
Unfortunately, Zuid has a pretty bad rap amongst most of the northern population of Rotterdam. It also seems odd to group the whole of Zuid into one category given the sheer size of the area. Not to mention the rest of this list actually includes sub-sections of Zuid already. However, without this section, we would be missing a very significant portion of the places to live in Rotterdam.
Zuid is known to be a rougher area of Rotterdam and that's often cited as the reason not to travel southwards. In my experience, though, the real reason northerners don't go south is because of the mental barrier of biking over the Erasmus bridge. Oh, the horror…
Originally it developed as a result of harbor workers who settled in areas near the port. The busier parts of the port have since shifted westwards, but the residents have remained. Much like West, the south side of Rotterdam is currently undergoing a slow gentrification. The municipality is struggling quite a bit, in fact, with improving the neighborhoods while not pushing current residents out. Despite the issues with how this is working out, though, Zuid has plenty of affordable housing and a significant amount of hidden jewels worth visiting.
Fun fact! The guys who founded DutchReview are from Rotterdam-South, near the 'Slinge' boulevard.
Notable Locations: De Kuip, Zuidplein, Ahoy, Maassilo.
Neighborhoods of Rotterdam: Kop van Zuid and Katendrecht
Oh, but officially there's one posh part of Rotterdam-Zuid: if you cross the Erasmus bridge into Zuid, you'll arrive in Kop van Zuid. The area hosts some of Rotterdam's most notable buildings, including De Rotterdam and Montevideo. Most of the neighborhood consists of the Wilheminapier, which is where the Holland-America line used to depart from. The old head office of the Holland-America line has since turned into Hotel New York, the city's most famous hotel. The region is not a cheap option, but Kop van Zuid certainly does provide some very nice views.
Walking just a bit further south from Hotel New York, across the Rijnhavenbrug, and you'll find yourself in Katendrecht. Known widely for the Fenix Food Factory, the area is rapidly evolving from an old harbor into a gentrified paradise. In many ways, it feels reminiscent of Amsterdam Noord, but time will tell how the region develops.
Notable Locations: Fenix Food Factory, Dutch Pinball Museum, Kaapse Brouwers, SS Rotterdam.
Delfshaven
Where to live in Rotterdam? Is Delfshaven actually still Rotterdam?
Delfshaven is another one of the lovely neighborhoods of Rotterdam to live in nowadays. It takes its name from the city of Delft, having originally been created as the harbor of Delft. It has long since been annexed by Rotterdam and transformed into a mostly residential area. Another one of the areas that avoided bombing, the neighborhood has thus maintained some exceptionally beautiful old harbor areas. Housing in the area varies quite a bit, but as a result, there's a place for everyone.
Notable Locations: Windkorenmolen de Distilleerketel, Pelgrimskerk, Euromast, Het Park
Not belonging to the neighborhoods of Rotterdam in any way is Schiedam, read more about that border town of Rotterdam here.
Where to live in Rotterdam? Blijdorp!
Last, but not least, is Blijdorp. When most people hear this their minds immediately shoot to the Blijdorp Zoo, which lies on the west side of the neighborhood. In fact, the Blijdorp district is part of Rotterdam Noord and stretches from the north side of central station to the zoo.
Being right next to central station, the neighborhood has quick access to almost any area of the city. It's also one of the places to live in Rotterdam that benefits from a lovely park. In this case it's the Vroesenpark and Roel Langerakpark that brighten up the neighborhood. Much like Noord, the district is up and coming, with plenty of lovely venues to visit.
Notable Locations: Blijdorp Zoo, Vroesenpark, Roel Langerakpark, Pura Vida Interior, WWII Memorial Statenweg, Theater 't Kapelletje, ART artstudio Jorinde Jonker
"I need a place in Rotterdam right now DutchReview!"
Don't care that much about where to live in Rotterdam? Are you traveling to Rotterdam for business soon and need a nice place in Rotterdam pronto?
We worked together on this guide to the neighborhoods of Rotterdam with the good people of ServicedApartments.nl. They've got an awesome listing of houses in Rotterdam, perfect for those who just got a job in Rotterdam and need a place to stay immediately.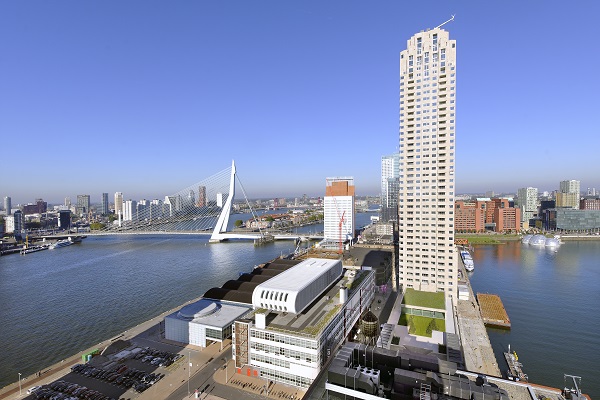 It's a one-stop shop in the meaning that nearly all serviced apartments from the Netherlands are on their website; from cozy studios to 3 bedroom apartments! No need to look anywhere else…
Also, these fine apartments are already completely furnished and got stuff like internet and utilities already nicely in place. So it's simple, just settle in and next thing you know you're already in the swing of your daily routine, without many of the difficulties of moving. And not only are they just furnished, but most of them are gorgeously decorated! Besides being fully furnished and equipped, their apartments also have WiFi, weekly cleaning and linen & towels included. So no hassles in that department.
Check out their 'New Orleans' location in Rotterdam near Hotel New York!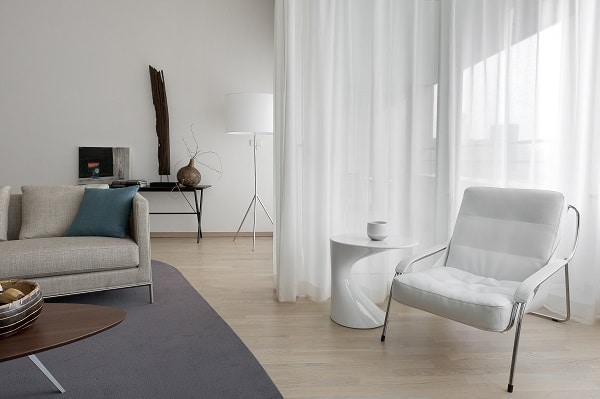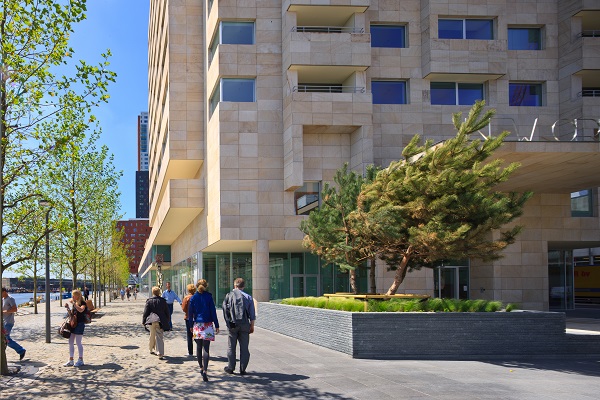 Anything to add to this guide to the neighborhoods of Rotterdam? Or on where to live in Rotterdam? Feel free to add to the discussion!