Congratulations! You got into your study course, and now you're looking for student housing in the Netherlands. So, what are the next steps, and is finding student accommodation in Holland really as challenging as it seems?
In true Dutch fashion, we're going to be direct with you: Yes, finding student housing in the Netherlands can be a nightmare. But if you've done your preparations (and we'll tell you which 😉), then you'll be well on your way to living your best student life in the Netherlands.
Know what you want
The first step to finding student housing in the Netherlands is plan, plan, plan! This is important as it makes the search for your perfect student room a whole lot easier. You'll need to ask yourself questions such as:
How many people am I willing to share a house with? And do I even want to share a house?
What is my budget?
Do I mind having a shared bathroom, or do I only want a private one?
Are all my utility bills included?
Is the house close to the university and if not, is it easily accessible via public transport?
Is the area is safe?
Is the student house close to a supermarket?
Do I want to share with only boys/girls or mixed?
Do you want a short-term or long-term contract?
We could go on and on but you get the idea!
Note: When looking, remember that unfurnished literally means unfurnished! This means that light fixtures and flooring may not be present. Semi-furnished includes the light fixtures, flooring, curtains, and some basic appliances. Furnished means that it has everything you may need.
Once you've got your head around that, you need to get your search on ASAP. We recommend that you start looking for student housing in the Netherlands at least three months in advance. Unfortunately, your home isn't going to magically appear out of thin air. Het spijt me! (Sorry!) 😪
Don't have high expectations
It's important that you don't hold high expectations when it comes to student housing in the Netherlands. Of course, some landlords get away with students living in a literal hell, which is completely unacceptable (please report them!), but you still need to remain realistic. 😞
Prepare for your space to be limited, yet as long as it's not drenched in mould or infested with bugs, you might want to go for it: Your choices are also going to be incredibly limited.
Of course, if your choice will result in you wanting to escape your room every five seconds because you hate it that much, then go with your gut and find something that suits you better! Your experience of studying in the Netherlands should be a good one!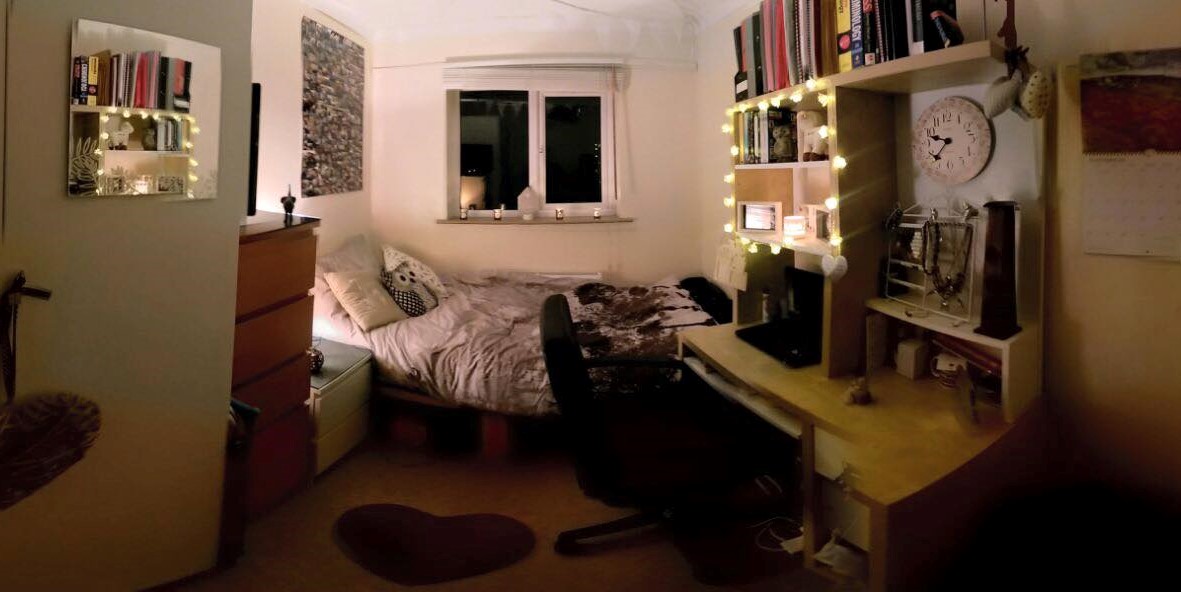 Search online to find a place
Of course, you don't have to look online exclusively, but that's what we do these days, and it's quick and easy. There are plenty of ways to find student housing in the Netherlands, and the internet is your friend! 💻
Some good places for finding student housing online include:
Facebook groups
Your university housing office (for short-term contracts)
Kamernet (rooms, studios, and apartments in all of the Netherlands)
These are generally the most popular — but a quick Google search will bring up even more! But you still need to be wary of scammers, no matter how you find your house. Now let's go through the pros and cons of each one, so you're prepared. 💪🏼
Facebook groups
Pros: So many to go around that you won't have any problems finding a suitable one (hey, even DutchReview has one 😉). We recommend checking student groups from your university, as many will advertise their apartment there when they move out or when they looking for a new roommate! You can also connect directly to whoever is advertising the housing vacancy, or they can contact you.
Cons: You're rarely in touch with a landlord, so you then have to scout out and ask the landlord. You can be scammed easily via Facebook through fake accounts.
Through your university housing office
Pros: It's the safest method if the accommodation is provided by the university itself because you're sure to be free of scammers (just make sure it's actually from the university site). You'll know who to contact, and you can usually keep in contact fairly easily.
Cons: This can sometimes be the more expensive option. It's usually only for first-years, and the contracts only last one year. If you want university housing, you need to apply as early as possible, or you will likely not get it!
Studentenwoningweb
Pros: It's purely for student accommodation so it's perfect for a house search. You can create a personal profile, so it makes things faster.
Cons: You have to pay money to register — it's not that much, of course, but it's still money. Note that Studentenwoningweb specialises in the Amsterdam, Diemen, and Haarlem areas before getting too deep into your search! You're still not completely free from scams.
Kamernet
Pros: It's free and easy to use! It's also easy to plan viewings and contact people.
Cons: You have to pay to go premium if you want to apply to many viewings. There is quite a high scam rate, so be critical when searching.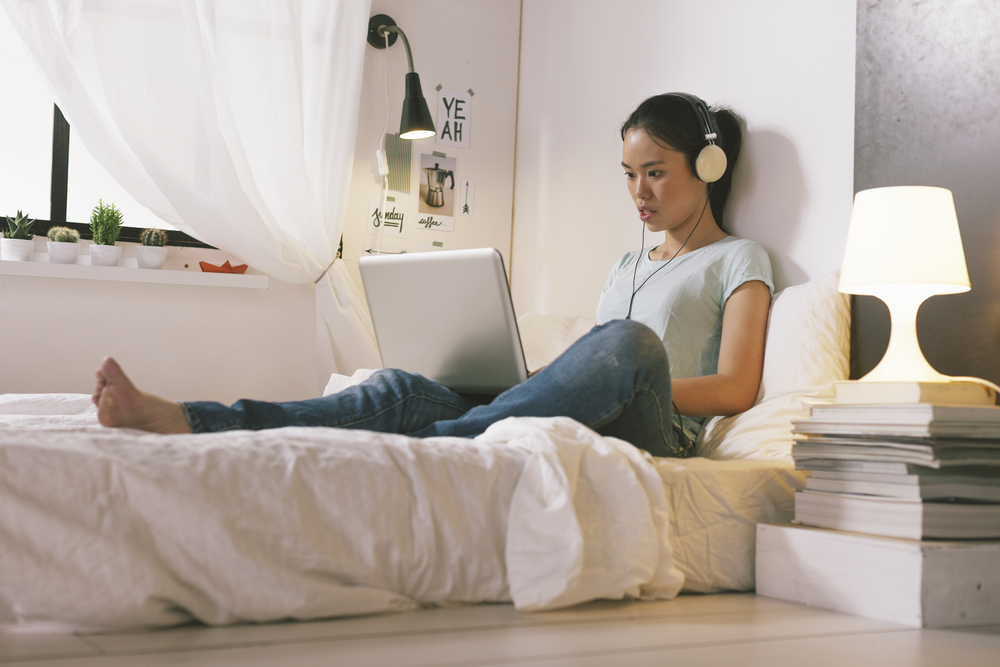 Avoid getting scammed (if you can)
We at DutchReview are not unfamiliar with the horrible experience of housing scams in the Netherlands. So here are some top tips to avoid it:
If they can't meet you, they probably aren't real
No, seriously. Of course, some landlords do rent away from home (I never met my landlord beforehand, as he lived in Ireland and he's legitimate), but if they can't provide any sort of meeting AT ALL, then it's fishy. 🙄
For instance, I went through his agency, they showed me around the apartment, they had the keys, they had ID, and they had proof. If this landlord is providing nothing for you to see beforehand and offers empty promises, then avoid them like the plague. 🏃🏼‍♀️
Do not sign your contract until you've seen the property (AND READ IT TOO)
I'm sorry, but pictures just won't cut it in this situation. You need to see the property in the flesh and not just the outside but the inside too. Like I said earlier, make sure they have the keys and show you around. Only once you've done that, you should sign the contract, NEVER before! 🙅🏼‍♀️
Never secure the house with a deposit — a deposit is not for that!
I've come across this a fair few times, and this is not what a deposit is meant for. They are more likely to scam you if you do this or claim that the deposit never arrived in their bank account.
When paying for an actual deposit, it should never amount to more than one month's rent, and if they ask for it in cash, then decline and make sure it's transferred from bank to bank (not sites like money transfer or PayPal).
READ MORE | Housing & rental scams in the Netherlands: ultimate red flag guide
All in all, if things look far too perfect (did someone say a penthouse suite at a cheap price?!), then it's probably a con. I nearly got conned on Airbnb, so never again (I reported it, and he was removed)! 🙏🏼
Budget, budget, budget!
Now you're a student, you need to weigh up price vs. convenience, and even then, you should probably go for the price (all that booze isn't going to pay for itself). 😉
Your student housing in the Netherlands might not be fully furnished, and even if it was, it might need a few fairy lights to make it homely. If you want to furnish your house cheaply, then stick to Action and Kringloops, they're a godsend!
READ MORE | Tips on how to work your way through college in the Netherlands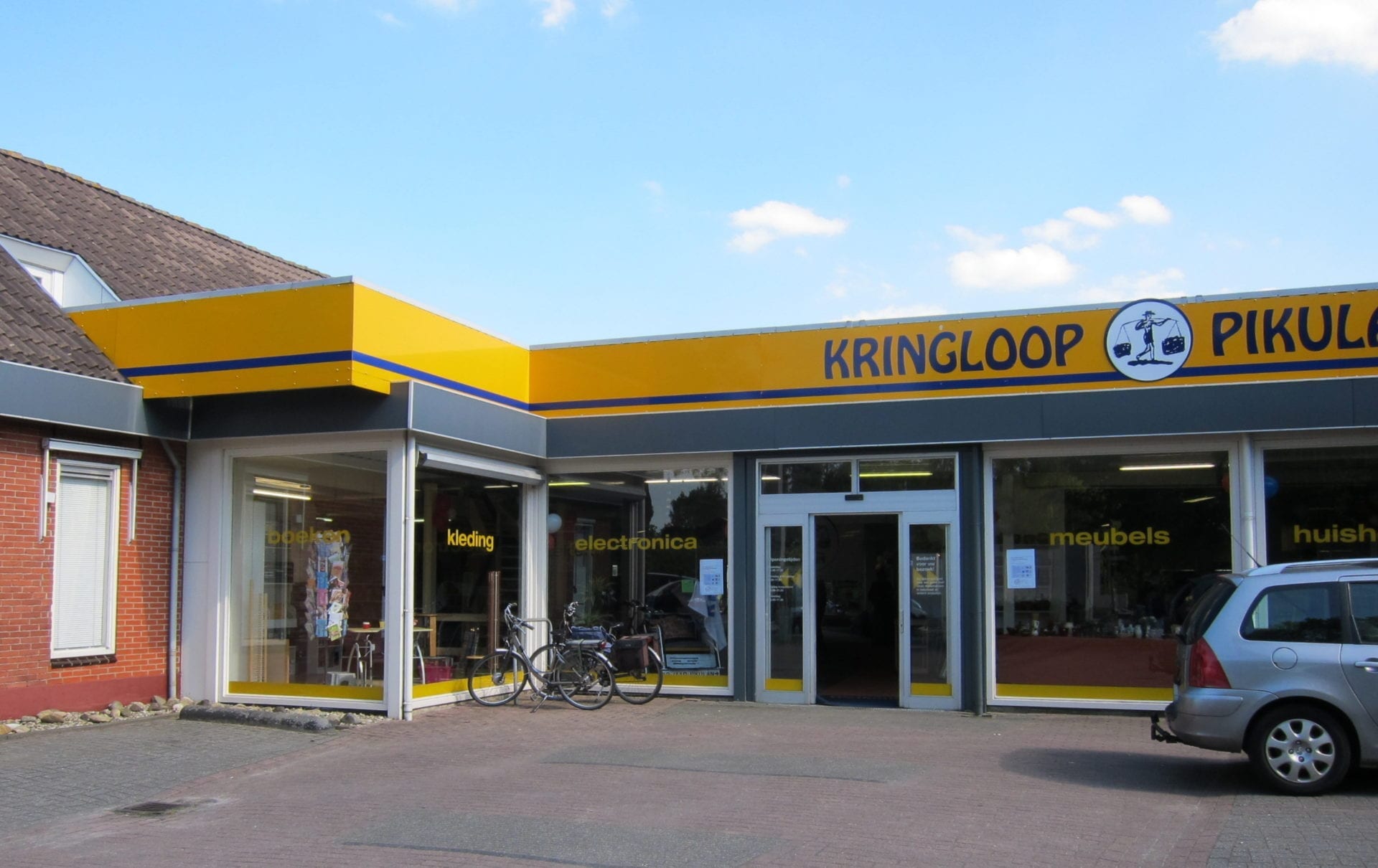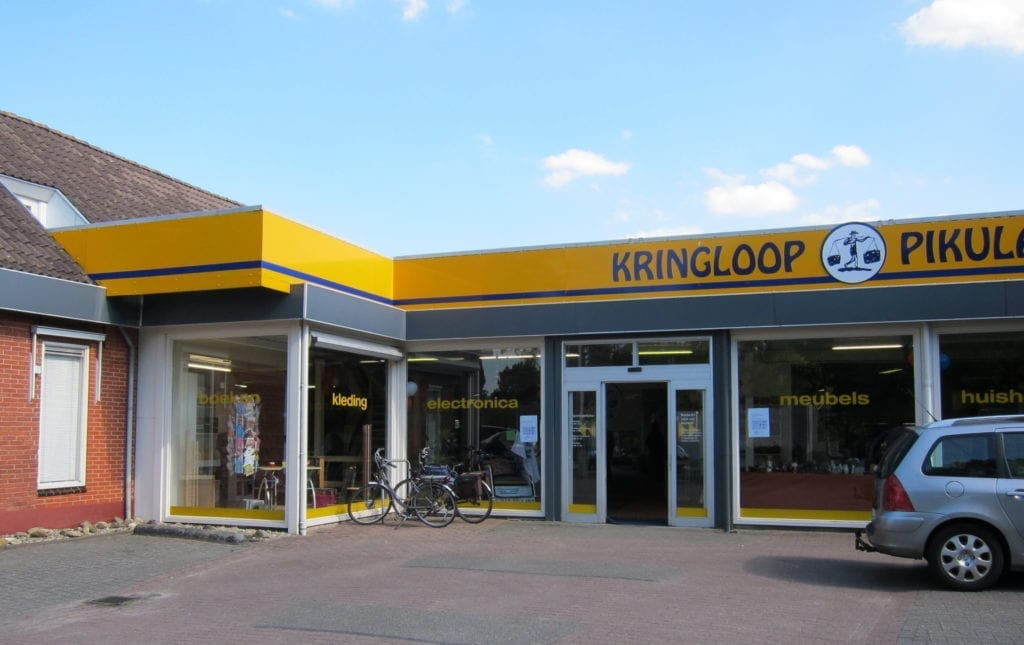 Saving money wherever you can (within reason) is key — and everyone in the Netherlands understands the student budget struggles. 💸
---
Good luck with your new student house in the Netherlands, we hope this guide has helped to get you started on your search! Succes! (Good luck!) 🙌🏼
Do you have any other tips for finding student housing in the Netherlands? Tell us in the comments below!
Editor's Note: This article was originally published in August 2019, and was fully updated in February 2023 for your reading pleasure.