It's the most wonderful time of the year in the Netherlands again: students are coming from all over the world to start their academic semester and embrace the Dutch life! What could go wrong? Well…they could be facing a rough homeless start!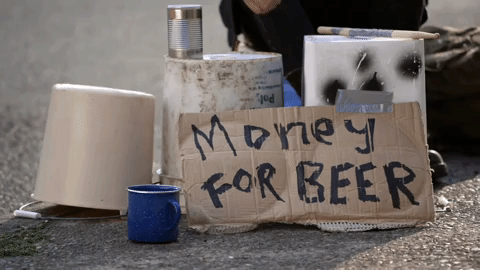 Housing problem for students in the Netherlands
As it was the case in recent years, students may – once again – be welcomed by a system which doesn't provide enough accommodation, despite the universities allowing more and more international students in. Furthermore, non-Dutch students are often discriminated against when trying to rent a room.
In the past two years, after a few months of hardship for 40,000 students, most of the newcomers had managed to find at least a temporary solution and could focus on their study instead of struggling with tents or Couchsurfing.
How is the situation looking this year?
2019 housing problems for students
Rent prices are going through the roof due to the scarcity of available rooms: the national average price for renting a room last year rose above 400 euros, for the first time ever. The shortage of available houses also reflects in decreased mortgage applications – young people simply cannot afford buying a "starterswoning" anymore.
The Dutch government is actually trying to attract foreign investors in the housing market, which will lead to even more rise in selling prices and rents (since investors have to recoup their investments and also want to make a profit).
The national system for universities now basically forces the institutions to continuously grow in order to receive funding.
Research by Erasmus Magazine (of Erasmus University in Rotterdam) shows that scammers are more active than ever, trying to rip off desperate (often international) students.
In July, Amsterdam (together with other big cities) asked the United Nations for help with their housing market problems.
Is there any good news?
Well, at least some people are starting to ask questions to the government: Harry van der Molen, a CDA Member of Parliament, has submitted parliamentary inquiries about the shortage of accommodations for international students in Groningen, where people were sleeping in tents up until October; Cody Hochestenbach, a city geographer from the UvA, shows how the ministry of interior is trying to tap into the foreign investment hype…
However, we have to admit that we're not too optimistic about the situation being solved soon enough for the incoming students this year.
Our advice: start looking for accommodation as early as possible; try to avoid scams (many housing announcements groups on Facebook are moderated by locals; if you're not sure whether an ad is a scam, ask them); and finally, take a look at our guide on how to find a room this year.
Have you experienced the student housing problems in the Netherlands? Tell us your story in the comments below!