Who's up for checking out an art-house movie, properly enjoying the upcoming carnival or seeing some of the best performances and art the south of the Netherlands has to offer? Well, you are apparently, since you've clicked on this fine article (excellent choice!), so join us and enjoy our cultural guide to Tilburg!
Let's start with an absolute masterpiece that's available for everybody to enjoy (free of charge!)
#1 Sky Mirror by Anish Kapoor
You should start exploring Tilburg with this interesting sculpture that is exhibited right outside the Museum De Pont. It was made by the British artist Anish Kapoor for the museum because of his strong ties to De Pont. They have had a good partnership and the museum was one of the first parties to offer a young and starting Kapoor a stage to display his art. This piece of art was presented to the public in 2017 for the museum's 25th anniversary.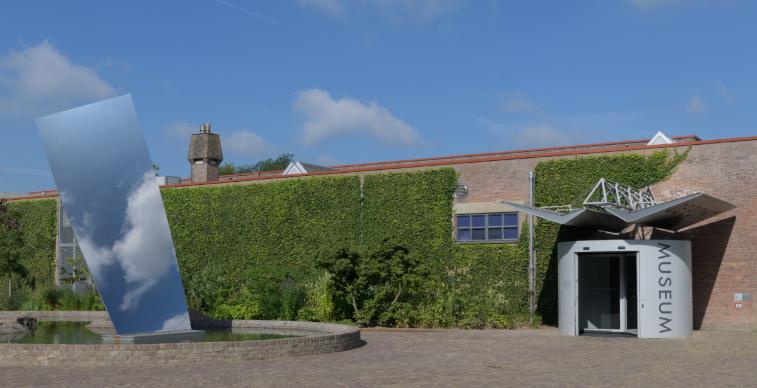 It is certainly eye-catching, with its six meter high stainless steel sculpture, angled to reflect the sky. Versions of this sculpture have also been exhibited at Rockefeller Center in New York City in 2006, and Kensington Gardens in London in 2010. Don't miss out on your chance to see this masterful sculpture right in front of the entrance of Museum de Pont.
Not familiar with Tilburg yet? Have you watched our video on the city? 
#2 Celebrate the Carnival in Tilburg!
You have heard of King's Day celebrations in the Netherlands where the Dutch hang up their sensible shoes, and hit the streets to party and have a good time (and yes, drink plenty). There's another time of the year when everybody in the Netherlands, well at least most folks 'south of the river', come out to mark the start of the fasting season; time for Carnival!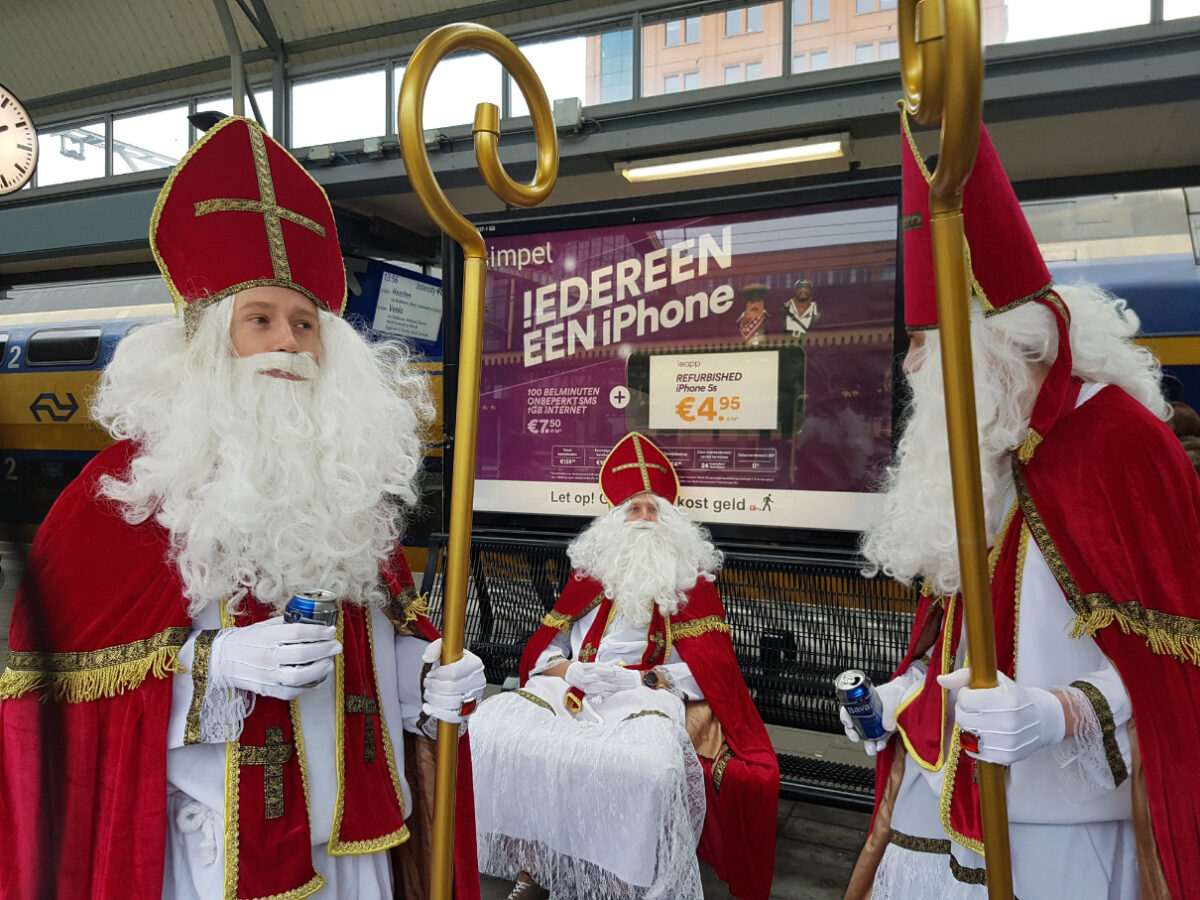 The provinces of Limburg, Noord-Brabant, and parts of the East of the Netherlands celebrate Vastelaovend, better known as the Carnival in the Netherlands! Tilburg, being a big city in Noord-Brabant does not hold back with its celebrations each year.
This year, the Carnival is happening from March 1 to March 5, when the whole city will open up its bars and restaurants for everyone to enjoy a cold beer with their pekskes on! To tell you everything that is happening in the city at that time would just take too long, because there's something for everyone! Check out the program to see what you would like to do. Keep an eye on that program though because it is such a big festival, there are always new acts and events being added all the time!
Check out this video showing you how the Carnival is in Tilburg! Looks fun, doesn't it?
Check out our guide to enjoying the Carnival to the fullest, and get familiar with the facts and terminology of the festival. 
#3 Good food and fine drinking in Tilburg
Newsflash! When it comes to good food and enjoying life, they do everything just a tad bit better down south. And Tilburg is certainly no exception!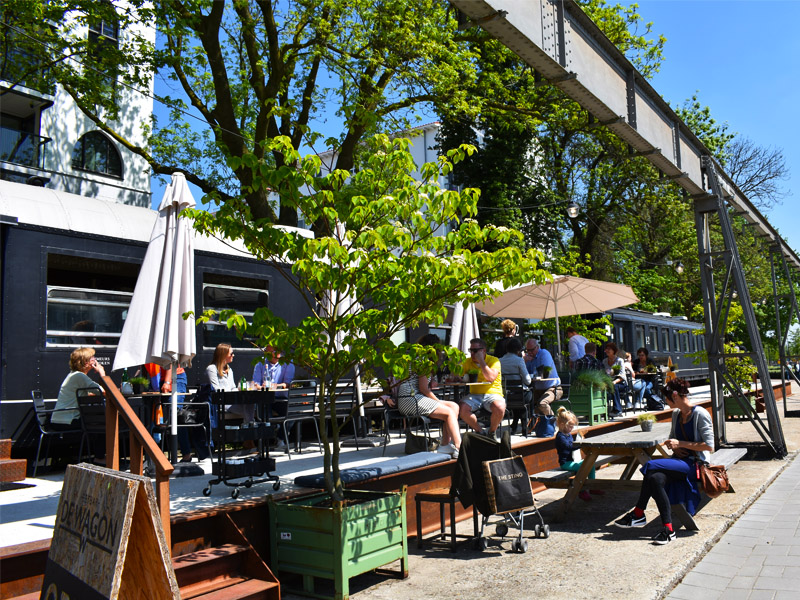 You cannot go to Tilburg without experiencing everything the city has to offer your tastebuds. Check out De Houtloods for their amazing interior decor, where the open kitchen is right in the middle of the restaurant. You will be able to see exactly how your dish is made before it is served to you.
Or you can head on over to De Wagon, if the name didn't give it away, the restaurant is built into an old train wagon! If you're there only for a day, and you're looking to grab a bit of lunch, why not try Restaurant RAK? It is literally on the water, at the harbour of Tilburg. They also have a rooftop seating area that overlooks the water. Perfect place to enjoy the sun!
Check out our guide for more suggestions on where to eat and shop in Tilburg!
Hold on, the best is yet to come…
For an out-of-this-world sort of experience, buy your tickets for the sale of the opening of Doloris in May. They will have huge rooftop bar, and with 2200 square meters of art and 40 'experience' rooms, it will be a maze that will promise an experience like no other. Inspired by the Peristal Singum in Berlin, this creative establishment will take the nightlife experience to a whole other level. Don't miss out on this one, because the original inspiration for this establishment is permanently closed.
Follow their Instagram for more updates!
You know what's nice after a fine meal? A good movie!
#4 Cinecitta
Are you tired of the age old Hollywood blockbuster films, where it seems like New York City is the centre of the universe? You should hunt out the arthouse cinemas in your city, or visit Cinecitta in Tilburg. An arthouse film is often a respite from mainstream cinema for good reasons. And guess what? Cinecitta proudly states that arthouse films are their forte.
Does the name sound familiar to you? I'm not surprised! This cinema is named after the film studio of the same name in Rome, where familiar names like Martin Scorsese and Mel Gibson have worked (opened during the fascist era, as a way to revive the Italian film industry, but it stands on its own now).
The building is an official 'Rijksmonument', which means it is an official monumental site of the Netherlands. To be given that title, the building has to be older than 50 years at least. But it is not an old run down building. The major renovations started in May 2012, and now boasts of three auditoriums, a restaurant and bar, and a garden.
They've got an excellent English language website as well, so check if there's anything to your liking right here.
#5 013 – the ultimate popstage of Tilburg
We call it the ultimate popstage of Tilburg for good reason! The venue was opened in November 1998, after it was clear that having only one venue, Noorderligt, which had a capacity of 1000 visitors, was insufficient. The city had such a thriving music scene, that there had to be a larger venue to bring in more artists, and give the people what they wanted. And that my friends, is the birth story of 013, the beloved icon of Tilburg when it comes to live music.
Today, after their renovations in November 2015, the venue can hold around 3000 visitors.
There are two new concert halls at the venue: the Main Hall and the Jupiler Hall. After the improvements to the venue, the Main Hall floor area has tripled in size. This gives all visitors enough space to dance while listening to some amazing tunes. You won't have someone's smelly armpit in your face while you want to dance the night away. The Jupiler Hall is a smaller venue, with a capacity of only up to 700 visitors. However, the Main Hall has a capacity of up to 3000 visitors!
Nice artists coming up at 013:
If you want to rock out to tunes by the Suriname artist Kenny B on March 8, Jupiler Hall is where you'll be heading.
If you're looking for a more latin vibe, grab your tickets for Fiesta Macumba on March 9 in the Jupiler Hall again!
Or enjoy some Afro beats from Mama Africa on March 23, because you know you want to! Visit there website for a complete program list, and don't miss out on any concerts!
#6 Culture in Tilburg = Museums in Tilburg
We have already talked about the museums in Tilburg you can visit on a day trip to this wonderful city. But how can we not do this again when we talk about culture in Tilburg?
The Museum De Pont was formerly a will-spinning mill which was transformed into the museum which is home to many interesting contemporary art pieces. Its lovely minimalist interior designs is definitely inviting and complements the art pieces. You should check out Ann Veronica Janssens' display: she uses light, colour and space to transform the museum's 'white cube' space into something indefinable with colourful mist that makes you disorientated and makes you question your senses.
Or John Riddy's pieces that attempt to show different sides of progress in the last two years through his photography. These are just a few of my suggestions, but there are so many more which are appealing!
Contemporary art not your thing? Then go to the TextielMuseum instead! What is interesting about this museum is their TextielLab: you will be presented with the unique experience of seeing how designers, artists and architects bring their unique projects to life. They even teamed up with LocHal to create the 15 meters high, 47 meters wide curtains for the library (but more on LocHal later).
The TextielMuseum has interesting exhibits like Cultural Threads going on right now which is a socio-political commentary on how textiles are used as a tool get a sense of personal identity and culture. This one is on display until May 12, so don't miss out!
If nature is more interesting to you than contemporary art or textiles, the Natuurmuseum Brabant would have a lot to offer. It would be an interesting day with the family to learn more about plants and animals, and the history of nature.
It is an interactive museum where everyone can find something to enjoy and experience, whether you are interested in the skeletal structure of the Sperm Whale or looking at life-sized replicas of the animals and early men of the Ice Age. Most of the exhibits are engaging for people of all ages, and is guaranteed to be a good place for a family-outing!
Last in this article, last to be added to the cultural landscape in Tilburg, but certainly shouldn't be the last on your bucketlist when it comes to culture in Tilburg…
#7 The LocHal
Have you been to the new library LocHal, yet? No? What are you waiting for?! It just opened in the January, and is instantly one of the best libraries you can go to to study, work, or just relax and grab a bite to eat. It can easily become your local meeting point with your friends and family, because it is right next to the Central Station! Also interesting is that it was previously a building meant to repair locomotives, which was transformed into the architectural marvel it is today.
Check out our video about the LocHal here!
As you can see there are tons of things happening when it comes to culture in Tilburg. Surf to our friends at 'Ticket to Tilburg'  for more info on what's happening and how to be part of it!
Damn, that's a lot of things to do in Tilburg, I wouldn't even mind living there! Don't want to take our word for it? Check out the local's guide to the city! Or at least plan a day trip to the cultural hub of Tilburg soon! If there's nothing in our guide that is interesting to you, why not look here for more suggestions? Let us know in the comments if you've been or if you're planning to go!