If you are looking for something a little further afield, but with most of the familiarities of your Dutch home, then look no further than Texel.
Texel is an island located just 5km north of Den Helder, across the Wadden Sea. It has a population of just over 13,500. Texel is made up of seven villages, over a quarter of the island is made up of the Dunes of Texel National Park, lots of countryside, cycle paths and of course, the sea. What more could you want?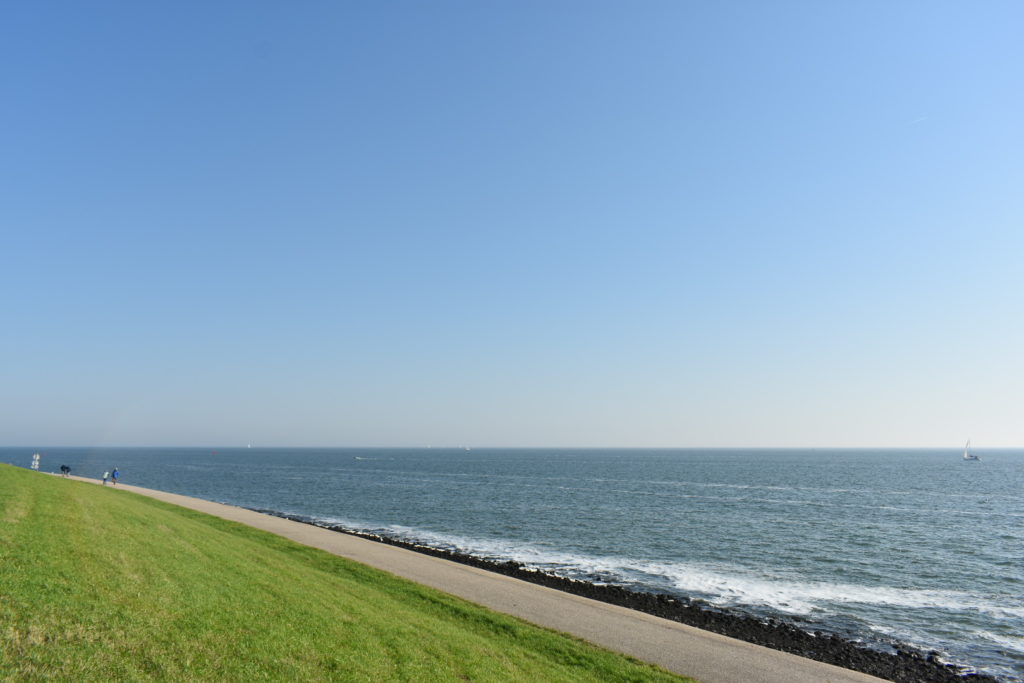 I was lucky enough to go to Texel on a very hot and sunny day (23 degrees in October). Although I doubt it will be this hot again at the time of year, it has the most sunshine hours in the whole of the Netherlands. So, if you want to escape the dark and dreary weather, then maybe this is the place to escape to (and hopefully you might see that rare little object that we call the sun).
There are cycle paths all over the island, and if you need to cycle alongside the road, there is minimal traffic, so it's perfect for a relaxing weekend ride. If you aren't keen on taking your bike for whatever reason, there are bike rental shops located all over the island. One of them is right opposite the ferry port, so involves minimal effort. If bikes aren't your thing at all, then a bus service runs throughout Texel, or you could take your legs for a long stretch.
Taking the TESO ferry to Texel
To reach Texel, there is an hourly ferry from Den Helder, which costs only €2,50 for a return ticket for a foot passenger, and €5 return if you take your bike or moped. It's between €25-€35 for a car (click here for more info). This makes the journey more interesting, as it doesn't just involve an NS train or a car ride for a day out.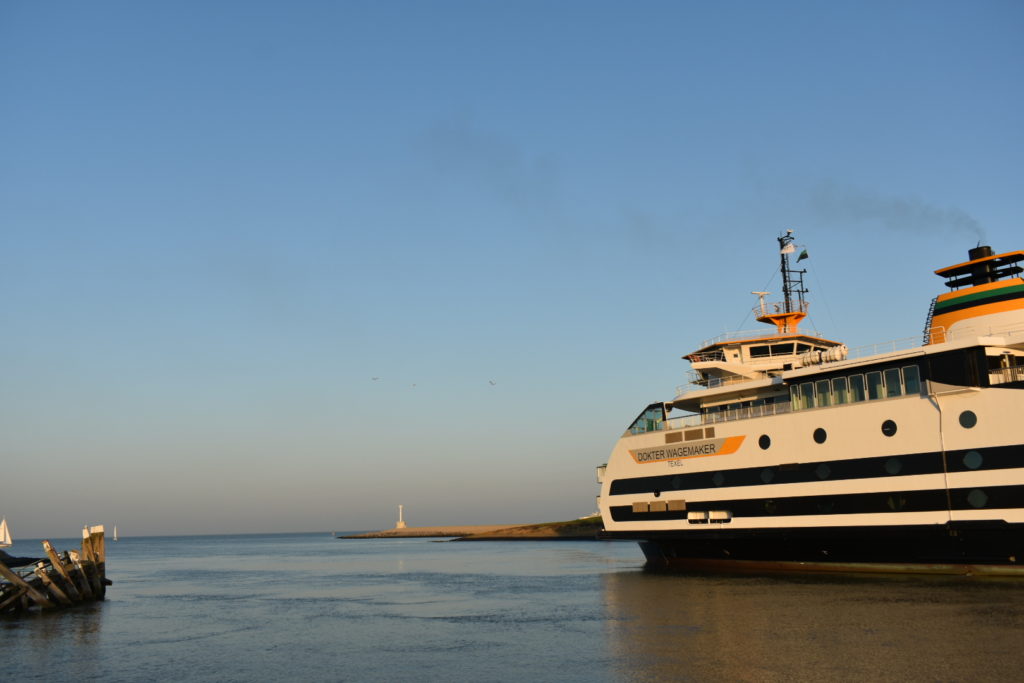 The ferry only takes 20 minutes and includes a café, selling all the best Dutch snacks, like appeltaart (just in case you miss it already) and gift shops. It also has an outside deck, so you can enjoy the journey on the outside. However, I do warn you, when you sit there, the seagulls like to tag along for the ride too.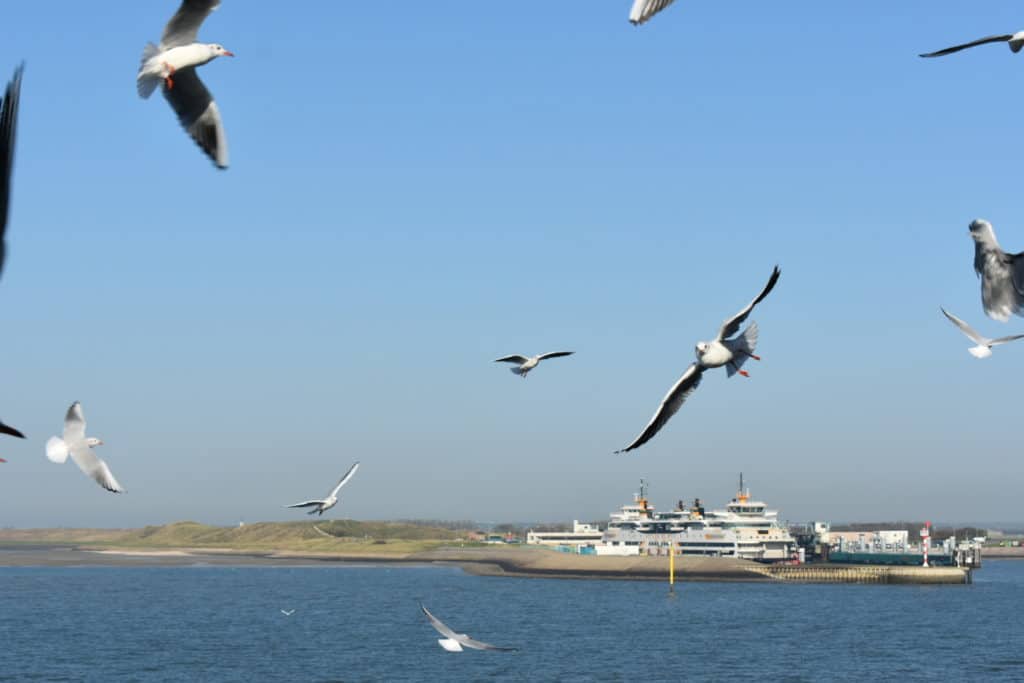 Oudeschild Port Harbour
I cycled 23km along the coast of the island, all the way to Eierland vuurtoren, De Cocksdorp (Texel lighthouse). This is a popular route to take as it takes you all around the coast and all you can see is endless lapping waves. There are small beaches along this side of the island and places you can sit along the seafront, so you can stop and really take it all in.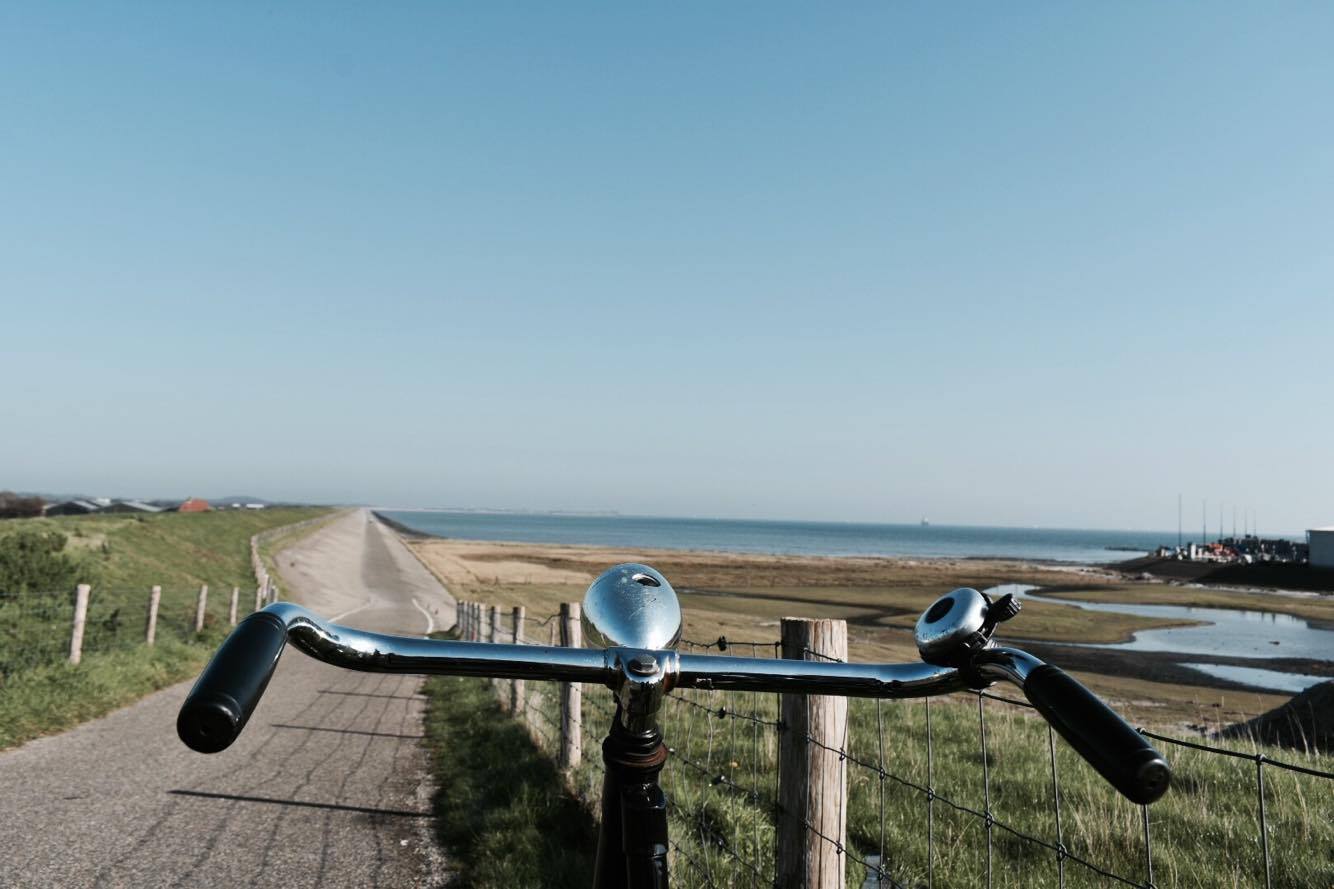 Less than halfway along this route, you come to one of seven of Texels villages: Oudeschild. Here is Oudeschild port harbour. This picturesque harbor has lots of nice little boutique shops, bars and restaurants, with lots of outside space to enjoy your beverage overlooking the harbour.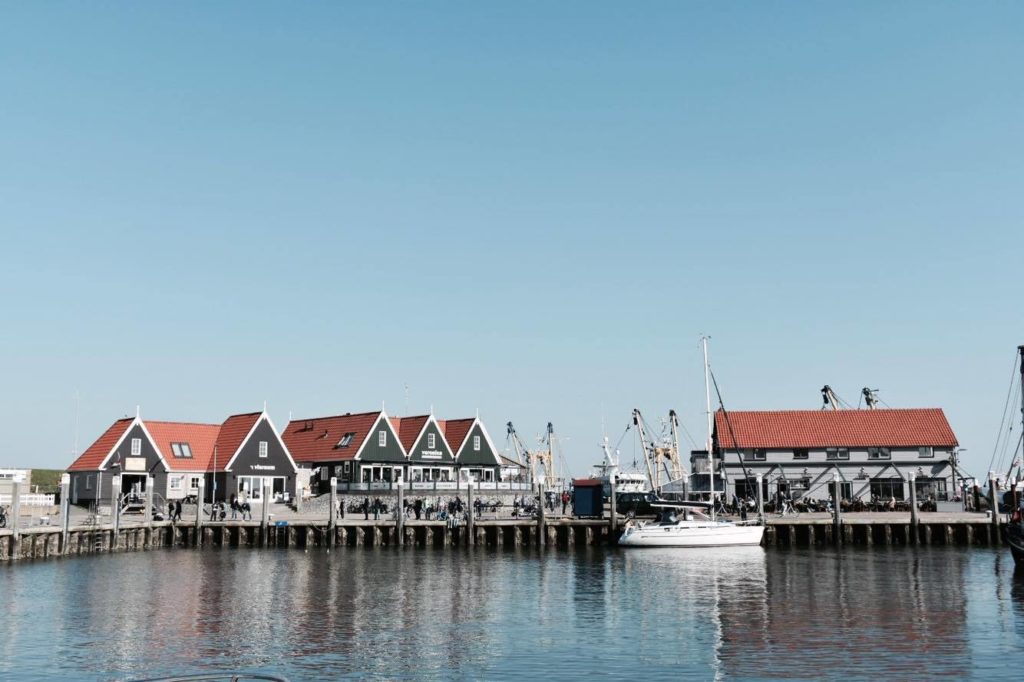 If you're looking for something a bit different, alongside the back of the habour, you can rent Tuk Tuks for €99 per day. They also offer other alternatives and Tuk Tuk rallies, check out their website for more info.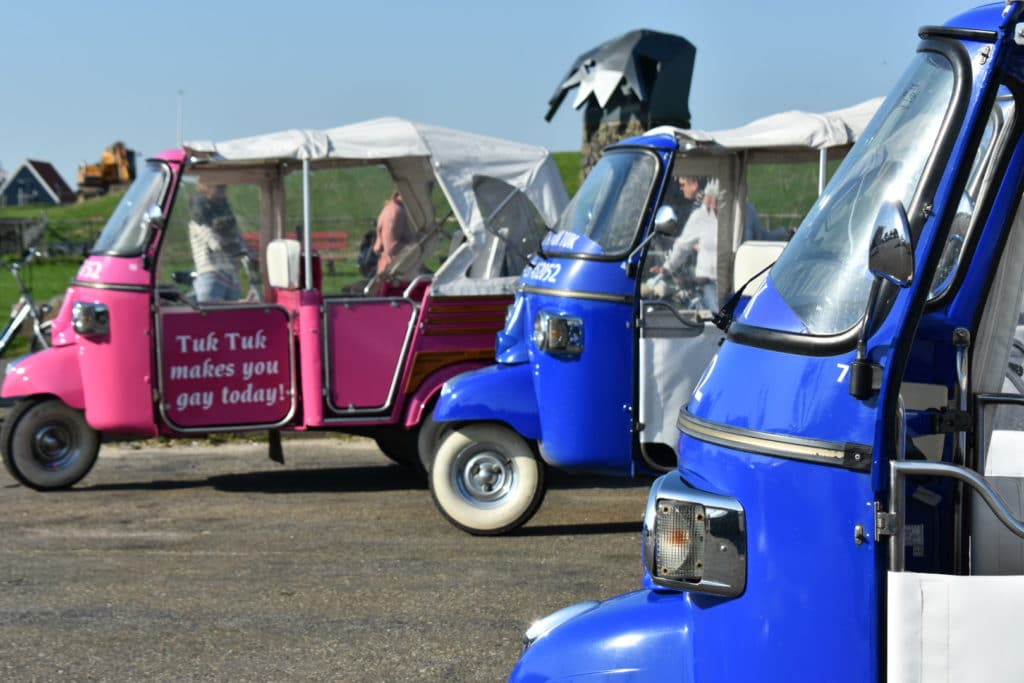 Eierland lighthouse
Once you reach the other end of the island, you reach the Eierland lighthouse. This lighthouse is a massive tourist attraction on the island and you can see why. Just below there are huge sandy beaches, beautiful restaurants overlooking the sea, and of course a picturesque lighthouse backdrop. You can also go inside the lighthouse for a small fee of €4.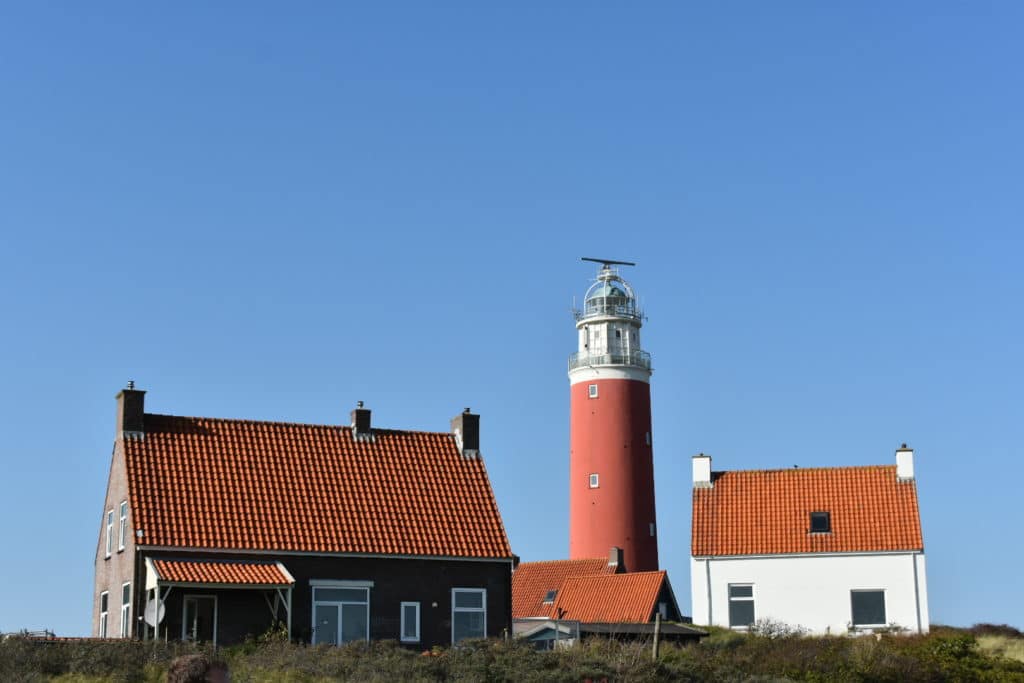 Vuurtorenweg Texel beach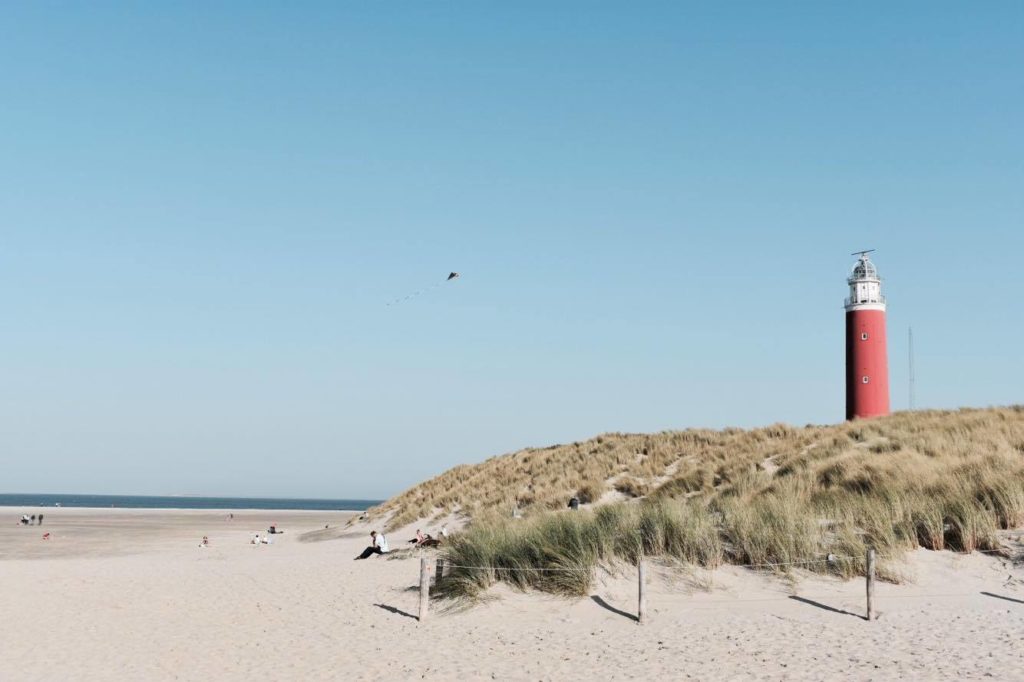 Vuurtorenweg Texel beach is a beautiful beach, which stretches along the north of the island. This is located just below the lighthouse and as you can see, it makes for good photography.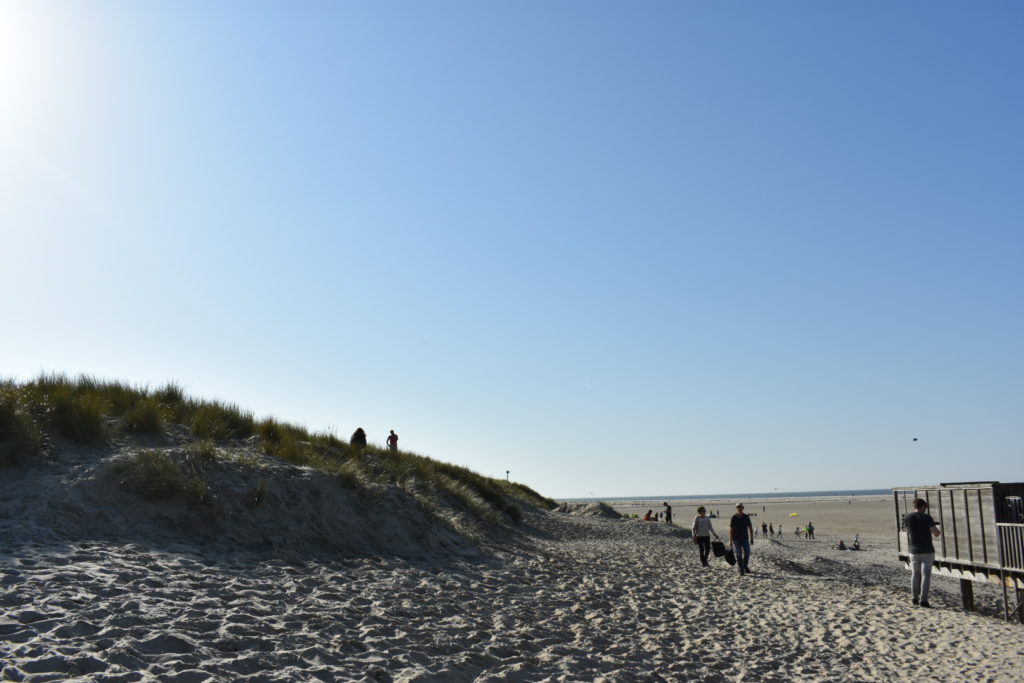 This is also where the sand dunes begin, which stretch all alongside the island. This makes up part of the Dunes of Texel National Park. The dunes stretch for miles, so no matter how busy it is, there is always ample space for you to enjoy.
This tends to be the windier side of the island, so it's perfect for kite flying. However, as me (and many others) learnt, a "quick" cycle back from the beach, through the centre of the island to the ferry port, ended up taking three times as long because of the wind. With endless pedalling and going nowhere, it ended with me, other tourists and fellow Dutchies, cursing and walking the bike along the cycle path half of the way.
An alternative cycle path exists between these dunes, so prepare for a hilly (or windy) ride.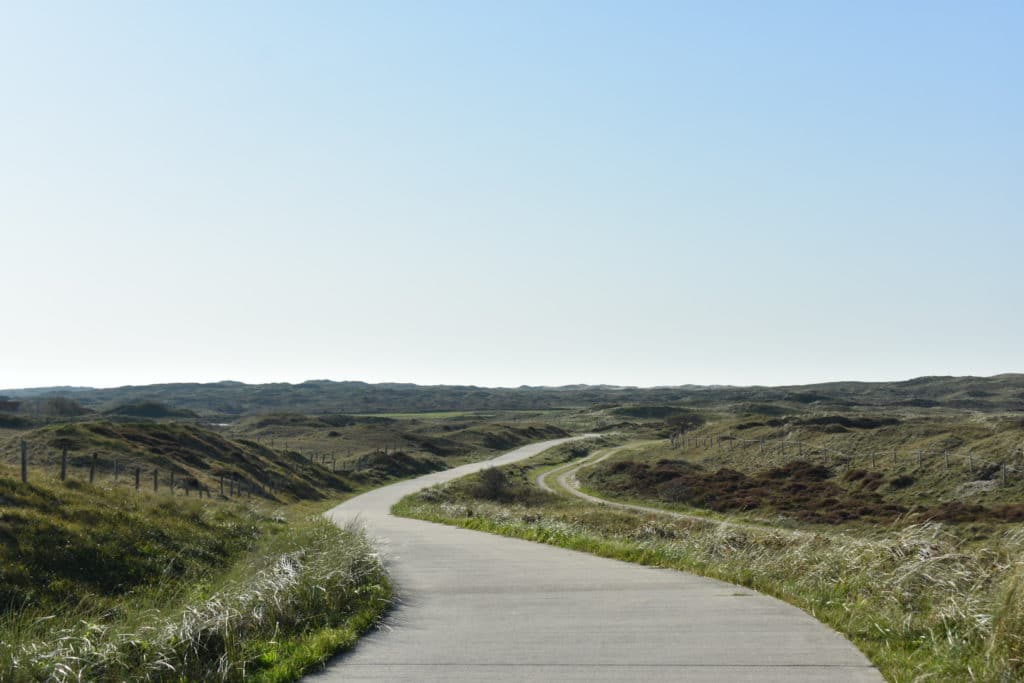 Anything else to see and do in Texel?
There are many other things to do on the island, including visiting an array of museums (such as the shipwreck museum), Ecomare – an aquarium filled with adorable seals, porpoises, birds and fish. There are wineries, chocolatiers, breweries, lots of good food, lots of countryside and tons of sheep and birds.
As you can see, I got a bit enthusiastic with my camera. If this hasn't persuaded you to visit Texel, then I don't know what will!
Have you visited this beautiful Dutch island? Let us know in the comments!
Feature Image: Supplied
Editor's note: This article was originally published in October 2017 and has been updated in July 2020 for your reading pleasure.