Gratis is goed, eh? Even more so if they're free festivals in the Netherlands!
If anyone says they don't like free stuff, they are either lying to you, or they're unbelievably rich. If you've somehow landed on this page and you're looking to save up a little bit, or a lot, but don't want that stopping you from having fun, then that's exactly what this article all about! Whether you like to stuff your face with scrumptious food from food trucks, dance to some fresh new upcoming bands, or if you are just curious about cultural events in the Netherlands – you've ended up at the right place! Here are many different free festivals in the Netherlands.
Free festivals in the Netherlands in 2019: Free food festivals
Who doesn't like going to food festivals? You get to try out different foods all in one place, and food festivals are the perfect place to do that. You especially don't want to miss these!
Lepeltje Lepeltje
This festival is so great, saying it once was not enough – Lepeltje Lepelje is a festival with food, culture and a market! It means 'small spoon' and is ideal for a family day together in the summer. You can shop till you drop, get food to satisfy your grumbling tummy, and listen to some amazing tunes while you enjoy a day in the sun.
It happens around the country, in 6 different cities –
Apeldoorn (17 – 19 May)
Eindhoven (24 – 26 May)
Dordrecht (30 May – 2 June)
Zwolle (7 – 10 May)
Amersfoort (7 – 10 May)
Utrecht (28 – 30 June)
TREK
This food festival's success shot up in just 5 years, where they started in 2014 in just 2 cities. This year, it'll be happening in 8 cities! They will have many food trucks in parks in the middle of the cities, with live music and spectacular theatre performances for you to enjoy. Check out their website for more info!
Rrrollend
Yep, it is with three R's, and quite hard to pronounce – but are you really going to care about that when your mouth is already full with delicious food from the trucks? I think not! This food truck festival happens on 15 different dates in different cities. Not living in the big cities? Don't worry, you might have one closer to home.
It's coming twice to Gouda and Rotterdam, so you don't have to miss it. Get out there, and get eating! Check out their website for more info about which food trucks are going to be there, and which ones you shouldn't miss 😉
Free festivals in the Netherlands in 2019: Free music festivals
Music, dancing and great beer – pretty much sums up a good music festival, right? Well, these festivals offer you these things all for free!
Rotterdam Bluegrass Festival
Happening from 21 – 23 June at Pijnackerplein, this is a truly international festival welcomes artists from all around the world on one stage. They are keeping the spirit of Bill Monroe of The Bluegrass Boys alive. Bluegrass music is an amalgamation of different styles of music from Appalachian, gospel and jazz, bringing you a very delightful sound that creates for a very niche audience.
This year's line-up includes the musical stylings of Jerron 'Blind Boy' Paxton (US), Oldtime Hayride (NL), Tami Nielson (NZ), The Reverend Peyton's Big Damn Band (US), and more! For a list of their complete line-up and schedule, check out their website. The admission is completely free, but if you are a committed bluegrass enthusiast, why not volunteer? It's a great way to experience a music festival, with the perfect excuse to get some downtime with the musicians and the organisers of the festival.
Eendracht Festival
This festival is for everyone brought to you by the lively music scene in Rotterdam. This is a platform for all the creative Rotterdammers, coming together to give you music, art and fun! It is happening everywhere in the city, in at least 17 locations. And the best part? All of the locations have free entry! The drinks are on you, though 😉
They collaborate with different organisations, entrepreneurs and creatives from the city and make the city more lively during the festival! If you were looking to visit Rotterdam for a day, this would be the perfect opportunity. Keep a close eye on their website or facebook page for the line-up and dates this year – you're not going to want to miss it.
Dance Tour NL
Whether you're a professional dancer, or if you just like freestyle, this festival has something for everyone. They emphasise that everyone is welcome, as long as you love to dance. They believe in bringing people together in the name of dance and fun and making sure that more and more people join in. In that spirit, this event is free and happens in different cities around the Netherlands. This year, it's happening in 7 different cities on different dates. Although none of them are in the big cities, this tour makes for the perfect opportunity to explore the country outside of Randstad. So check out their website for more information, plan where you want to go, and put on those dancing shoes!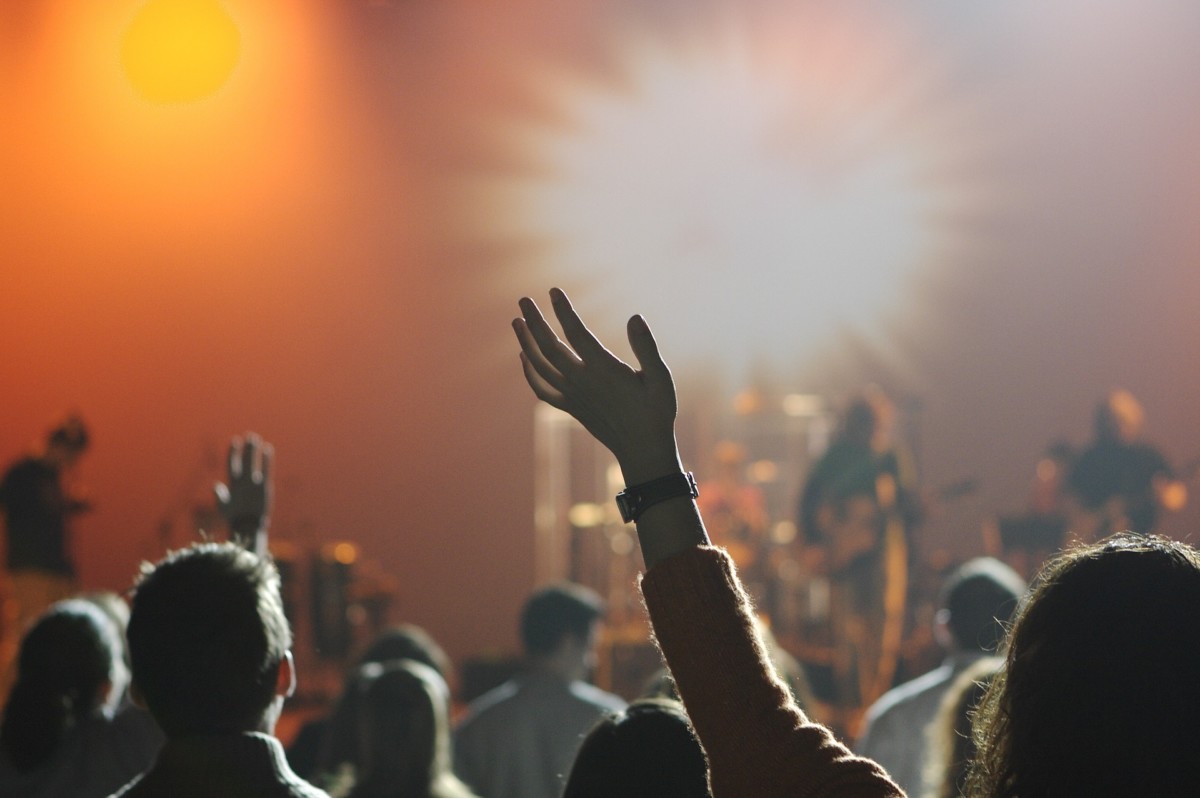 Baroeng Open Air
Save the dates for Baroeng Open Air happening at Zuiderpark in Rotterdam on September 14, because it's going to be a good one. This year will be their 12th edition and is for anyone who enjoys alternative and hard music. Even if the music is not up your alley, don't worry – last year, their market on the venue let you browse through types of vinyl, clothes, jewellery, books, fantasy merchandise and more! Basically, this a festival not just for music lovers.
Metropolis Festival
This festival that also happens in the Zuiderpark in Rotterdam gives a stage for the new and promising music international talent. It will be the 31st edition this year, and it is happening on July 30. This is the festival for anyone who enjoys live music and is always on the lookout for the next fresh tune. If you're looking to claim that you were the first one in your friendship circle to have discovered a band that no one else might've heard of in the mainstream music circuits, then save the dates! That's exactly what Metropolis promises.
Free festivals in the Netherlands in 2019: Cultural festivals
You might have already heard of these before, or you may not have. Let's find out, shall we?
King's Day
This one needs no introduction, does it? If you've lived here in the Netherlands, and have been around when it is April 27, you will know that King's day is one of the biggest cultural events in the Netherlands. It is when the whole country comes alive to celebrate the King's birthday while wearing something orange. It's not mandatory, but it's advised 😉
If you have come to the Netherlands recently and if it's your first time celebrating it, don't worry! Here's a short introduction, check out our video for 7 things you should know!
Now the thing about King's day is that it happens everywhere, so it deserves its own articles. Depending on where you are living, or where you want to go, check out our Ultimate Guide to King's Day this year. We have covered everything that is happening in Amsterdam, Rotterdam, The Hague, Eindhoven, and Groningen.
Or if you're feeling like you want to catch a glimpse of the royal family, go to Amersfoort. They will be celebrating it there, where the city's municipality has organised many things so that everyone can enjoy the day in true Dutch fashion.
Tilburgse Kermis
Aah good ol' Tilburg, always giving us more reasons to go visit! The Tilburgse Kermis or the Tilburg Fair is one of the biggest ones not just in the Netherlands but the whole of Benelux! With more than 200 attractions spread across 3 kilometres, happening on 10 whole days, this fair is for everyone to enjoy.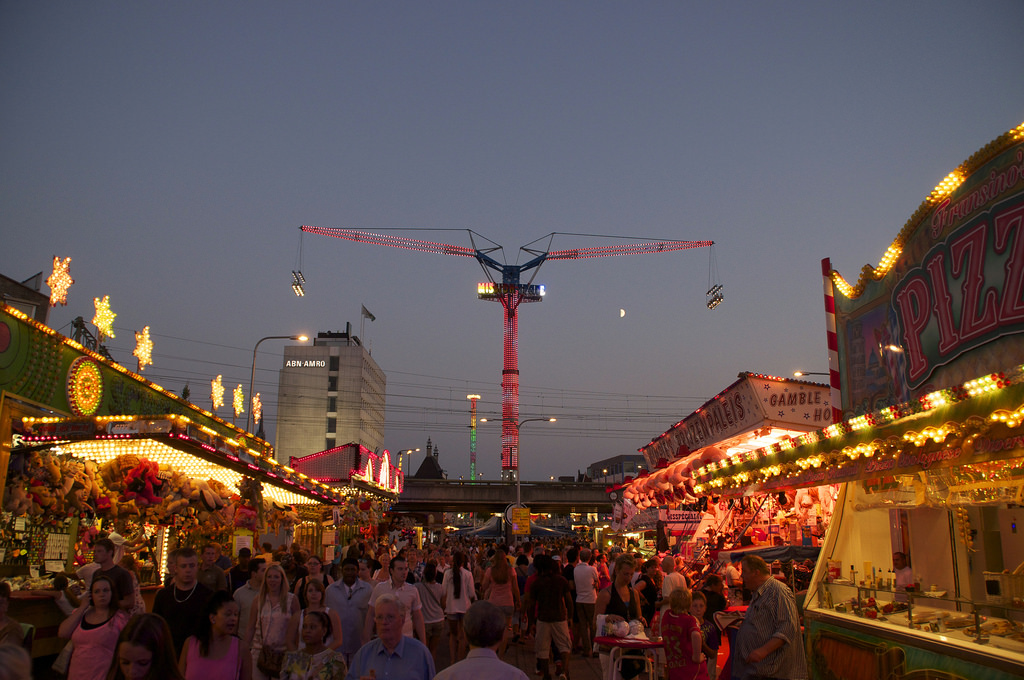 Though it is free entry into the fair itself, the attractions will have their own fees. However, they want everyone to feel welcome. Last year, they had an afternoon for people with mental and physical disabilities when they could go to attractions for free or for a reduced rate. Another afternoon was for children. This year, they have a Pink Monday which looks at inclusivity and is all about celebrating everyone for everything that they are. In that spirit, they have a Pride Walk organised for the same day. So don't miss it – it's happening between 19 – 28 July!
Deventer op Stelten
Are you a theatre nerd? Do you love a good play, and watching people perform? Then this theatre festival called Op Stelten (translates to 'stilts') should be on your list. It is hosted by the historic town of Deventer which is a really pretty place in itself. It was even featured in our new photo report – have you seen it yet?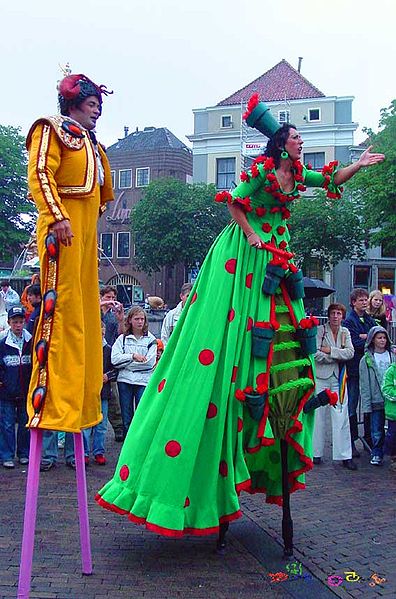 The name of the festival should not fool you because it is only used in a figurative sense, where they mean that theatre professionals of the highest level come from all over Europe come together to perform. It is happening from 5 – 7 July this year and has been around for more than 20 years. The entrance is completely free, bar a few performances.
Special mention: the Dutch Carnival
Yes, we know it has already happened but is any article about cultural festivals in the Netherlands complete without the Dutch Carnival? Carnival time in the Netherlands is a time to not just cut loose and party but to also bring out your alter-ego with costumes! It happens in the Southern provinces of the Netherlands when everyone comes out to mark the transition from the dreaded and dark winter months to the brighter and sunnier(ish) spring or summer months.
The first Dutch carnival was celebrated all the way back in the 14th century in Den Bosch. However, these celebrations were halted in the 16th century. They were picked up again in the early 19th century when the Netherlands was under French rule.
The emphasis of the festival is on letting go of social norms and practising role reversals. That's where the costumes or pekskes come in! Everyone takes a lot of effort in donning on costumes of whatever they desire and it's a site to behold (as long as there's no cultural appropriation involved, of course 😉 ). But there are more words that you should know because who doesn't love cultural terminology? For more on this, and to prepare for the next Carnival, be sure to check out our other articles!
There's also plenty more free festivals in the Netherlands coming up this winter (but it's too early for that). 😉
Well, that's all for now! Did we miss any free festivals in the Netherlands? Let's help each other out, so comment on your recommendations below!