Living in the Netherlands can get just a tad bit too much when you begin missing the sun, and start dreading going outside to brave the wind. Ominous, gloomy clouds loom over your head almost every day while you desperately try to master the Dutch art of biking with an umbrella.
Nevertheless, there are also a lot of things to appreciate about Dutch weather. You cherish the warm days more, you learn how to make the indoors a lot cosier, and you become really grateful for just one warm cup of just about anything.
So, what better way to prepare for the upcoming autumn than being reminded of how beautiful Dutch cities can be during the colder months!
This magical photo report is brought to you by @een_wasbeer
When we came across Christina Kooiker's photography account on Instagram, her photos translated these contrasting feelings into pictures.
By playing with the warm and cold tones of the pictures, she doesn't shy away from emphasising the sombre weather outside, but also the splashes of bright warm tones from the street lamps, or lights shining through windows.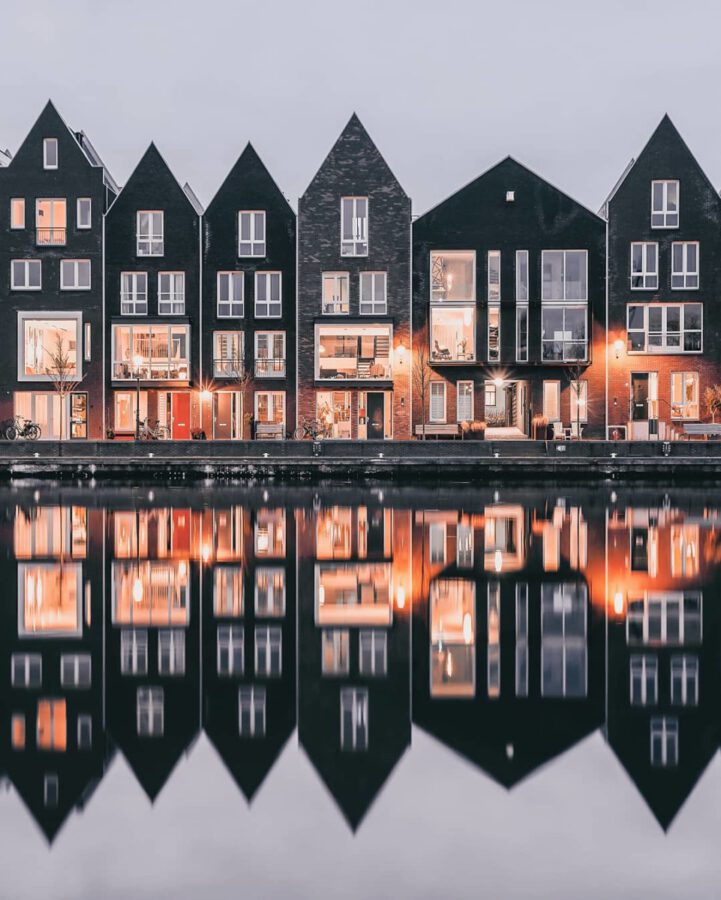 For more of this beautiful stuff from Christina, be sure to follow her Instagram account!
Alkmaar
It's so unfortunate that so many smaller cities in the Netherlands fall off our radar, because sometimes, they can be the very essence of what the country is made of. Canals reflecting old Dutch buildings, and meandering streets that make for a gezellig day trip from Amsterdam!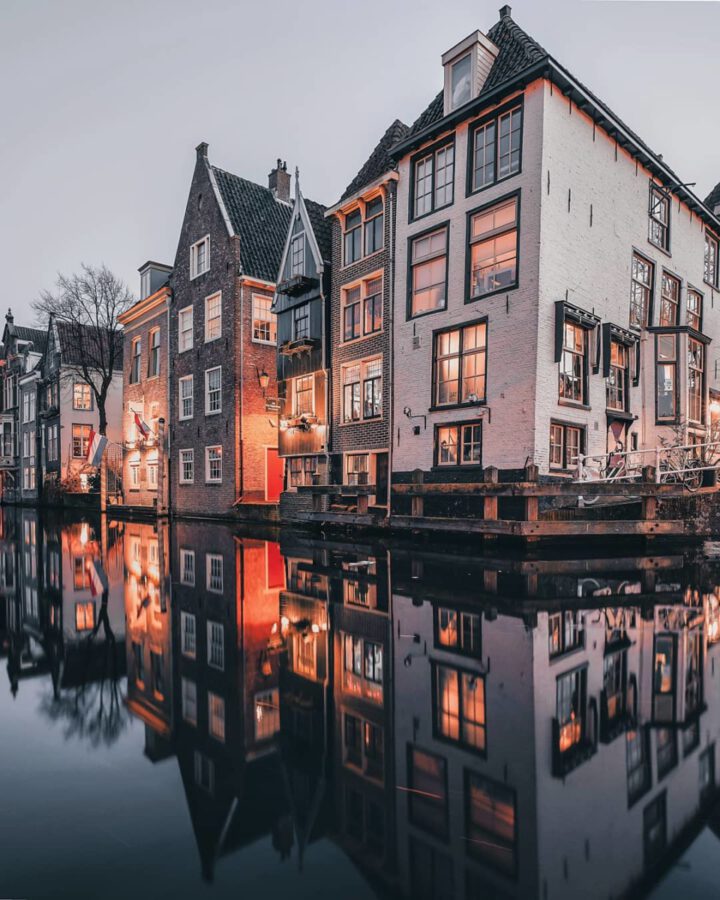 Amersfoort
Did you know the royal family sometimes visit this cute, little city for King's day? And why wouldn't it be on everybody's list? Just look at this picture Christina took! Looks so scenic, doesn't it?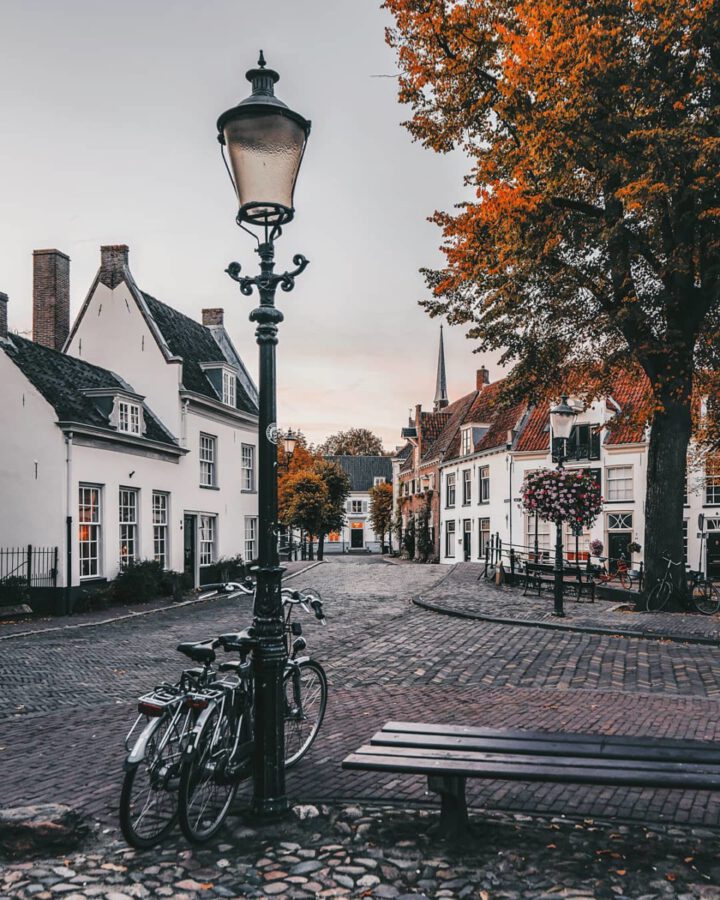 Amsterdam
No list of the Netherlands is complete without at least a mention of the capital: Amsterdam!
If you've just moved there, and are still starry-eyed about the city, you might need a few survival tips for living in Amsterdam. But even if you thought you'd seen everything there is in the capital, these pictures will make you fall in love with the city all over again!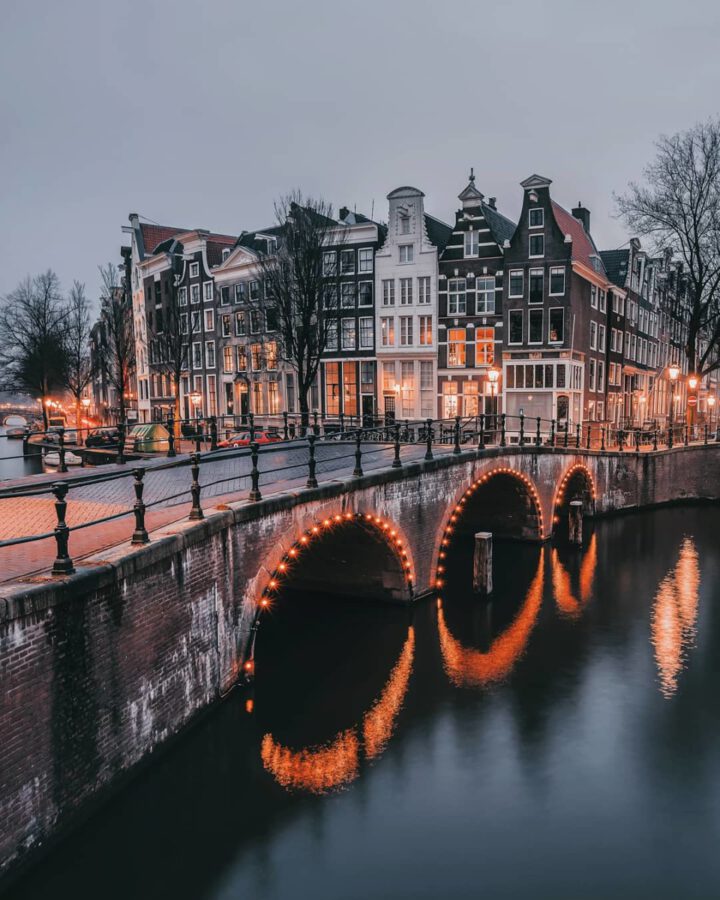 Christina really has an eye for detail! Framing the picture so that your focus goes directly to the little grey Beetle in the centre is iconic.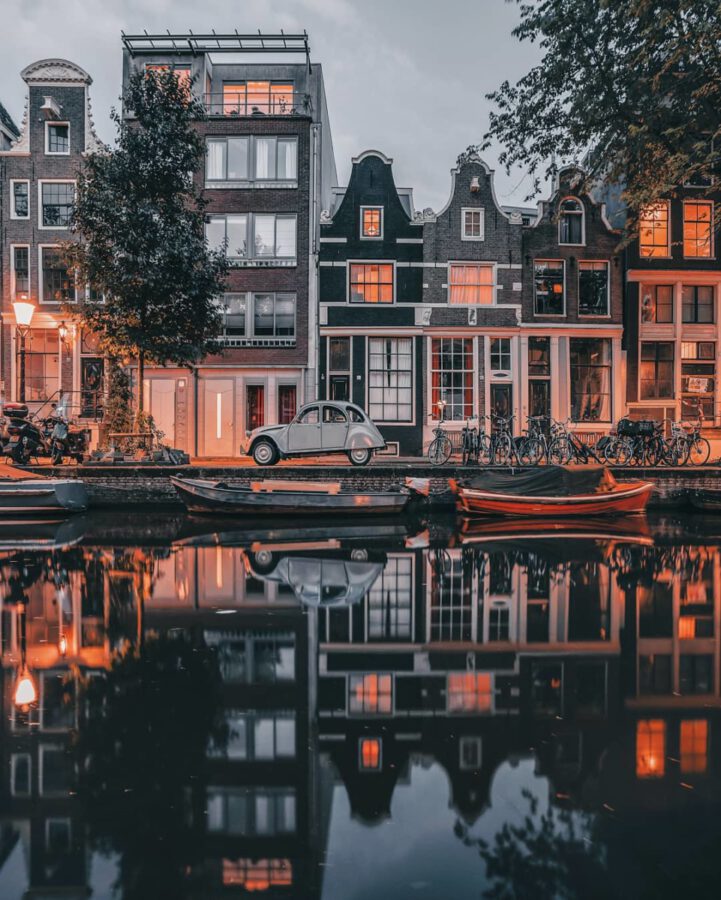 Breda
One of the Netherlands' best kept secrets: the medieval city of Breda! Fun fact: this city was the official residence for the royal family of Orange-Nassau, the house that the current king is a descendant of.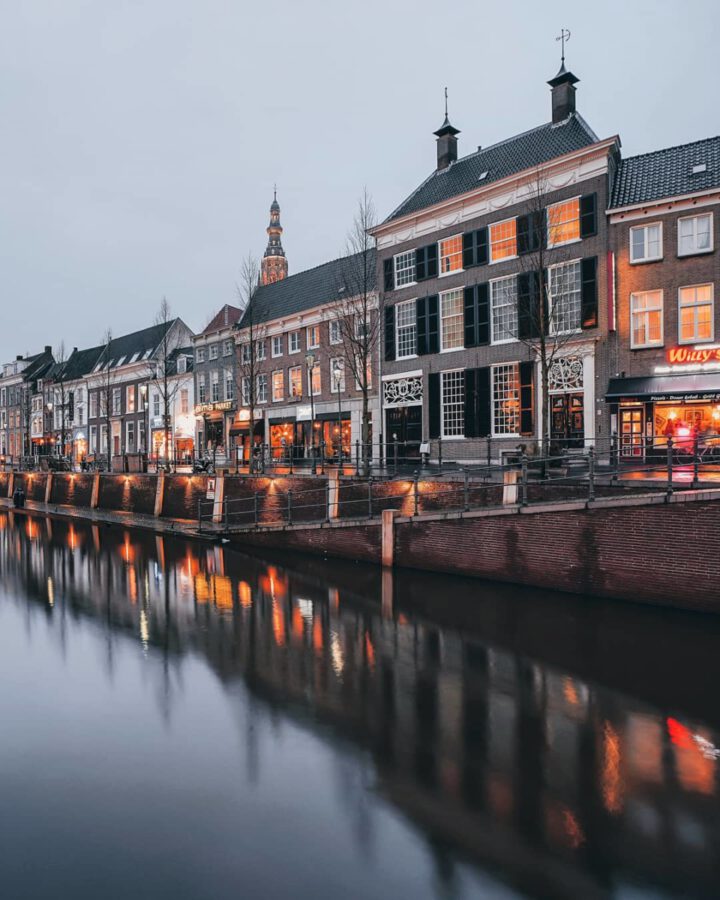 Delft
This city needs no introduction because I think all of us would have heard about it in passing here on DutchReview, or anywhere else really!
If this picture is the first you're seeing of it, I don't think you could've asked for a better one.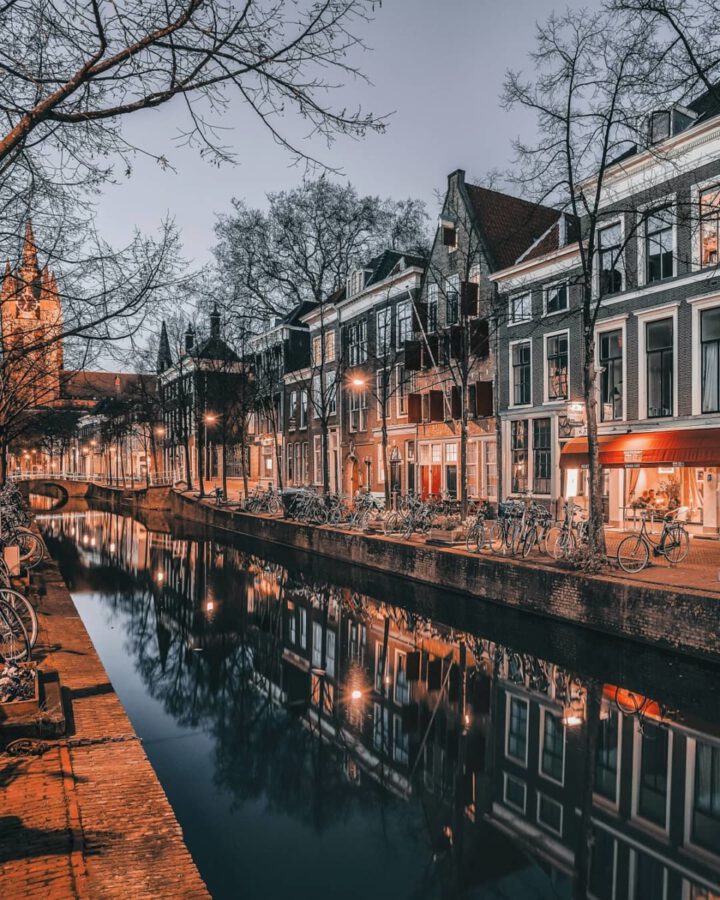 READ MORE | Scenic Delft: 15 great photos to make you wanna visit (Another Dutchreview Photoreport!)
Den Bosch
Ever heard of this Dutch town? It is the capital of the province of North Brabant, which changes its name to Oeteldonk during the carnival days!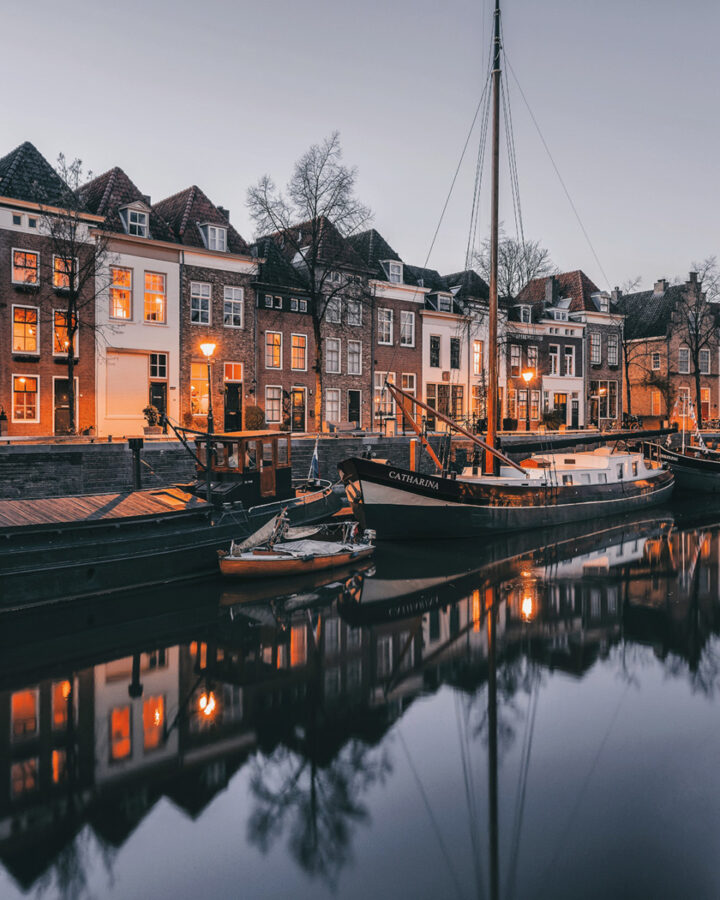 Deventer
See that beautiful piece of architecture standing out in the picture? That's Deventer's main church. It was built almost 1000 years ago, and it still stands tall!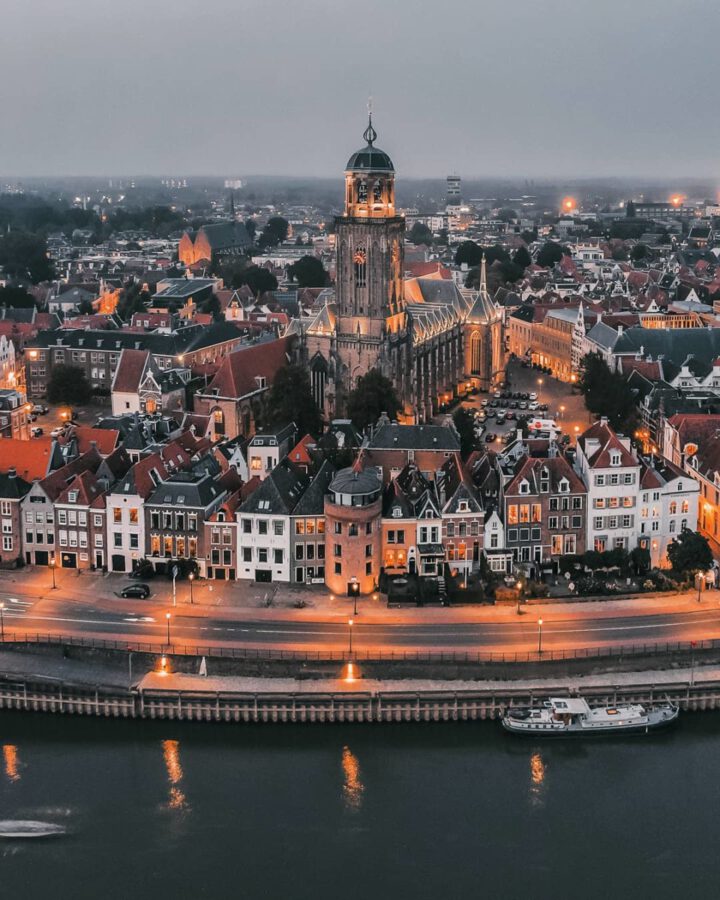 Enkhuizen
One of the things we enjoy most about Christina's pictures are the tones she uses to make the warm colours stand out more than the cold colours.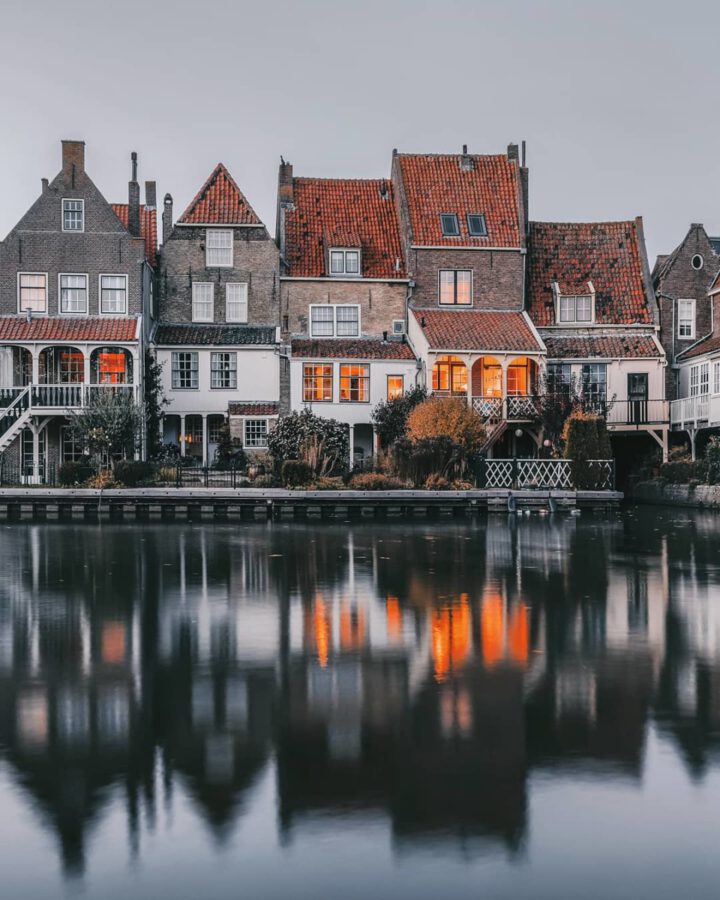 Groningen
Did you know that Groningen is one of the youngest cities in the Netherlands where almost 17% of the population is between the age of 20-25? The student population is strong in this one!
No wonder you can find a lot of free things to do in Groningen.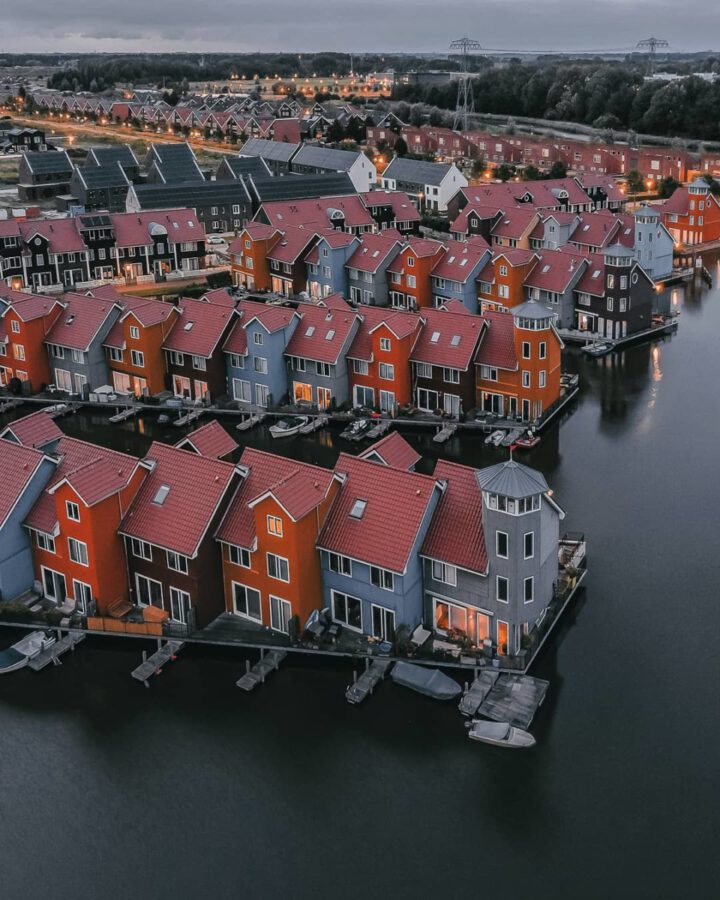 Haarlem
Aah, the good ol' city of Haarlem! Like a laid-back mini Amsterdam, with a lot of mini canals running through the city, this is a perfect place to live nearby Amsterdam.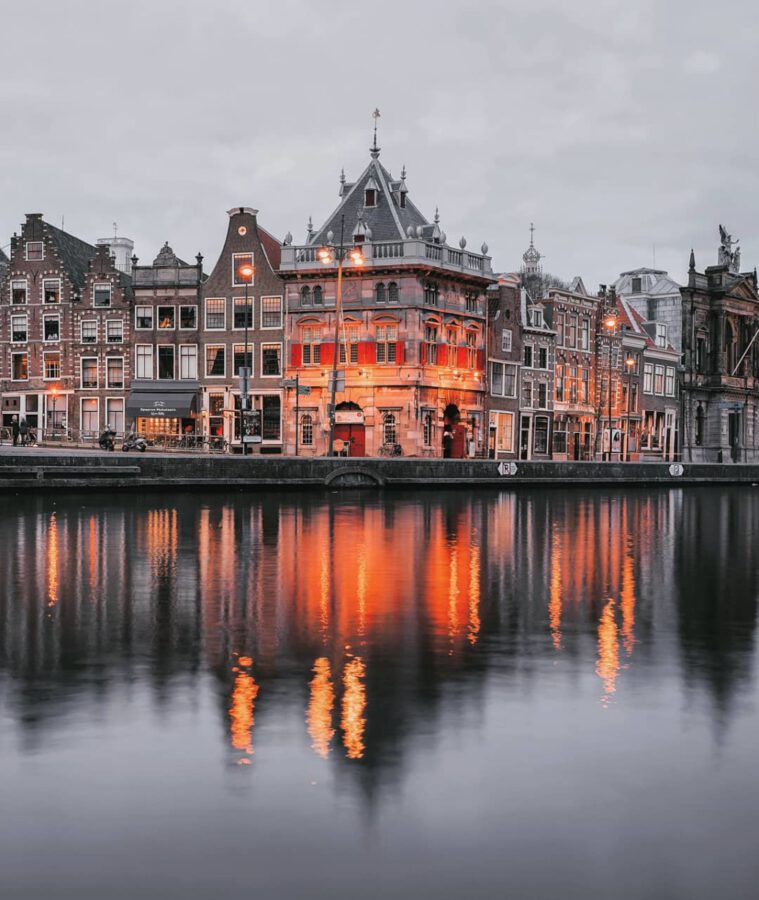 Houten
You might have seen this scenery on Insta before — can't really get enough of it, right?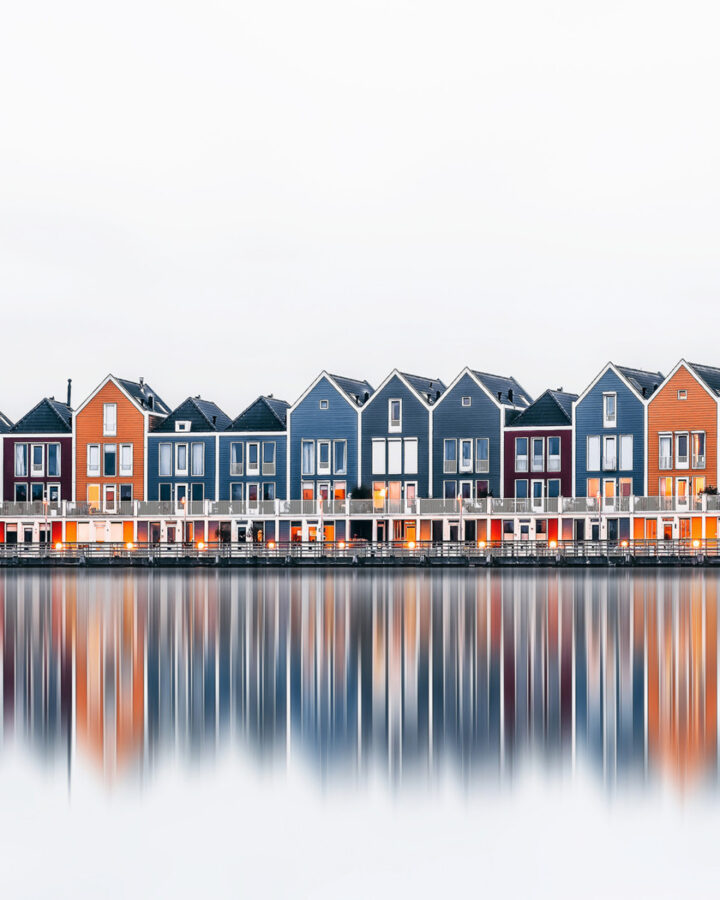 Kinderdijk
The town of windmills is a perfect day trip choice from Rotterdam!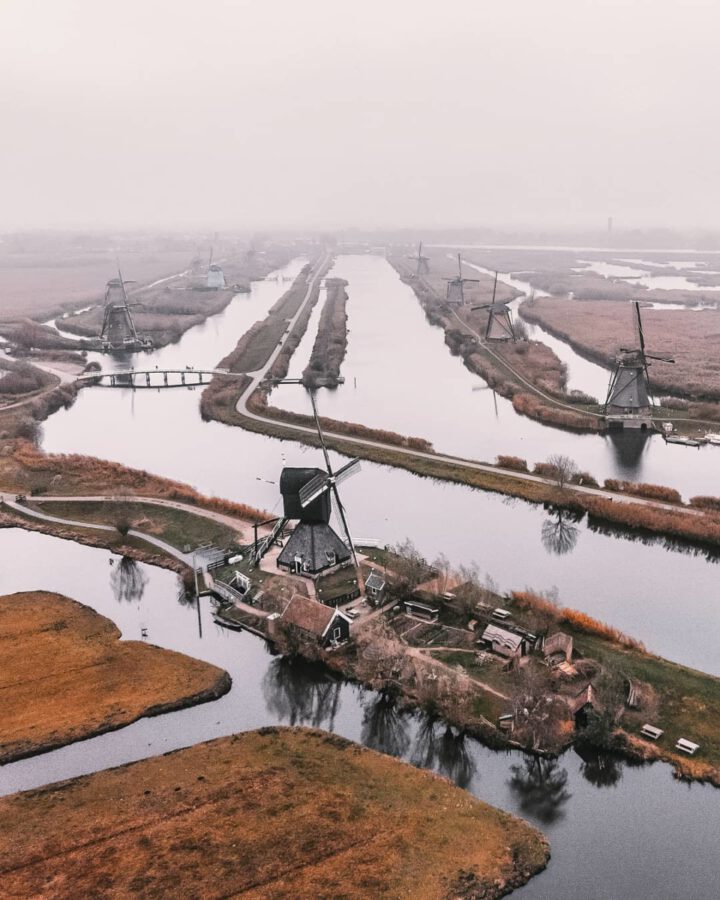 Maastricht
It is on the border between the Netherlands and Belgium. Maastricht is good for a weekend trip, or a stopover during a roadtrip to Belgium for those beers!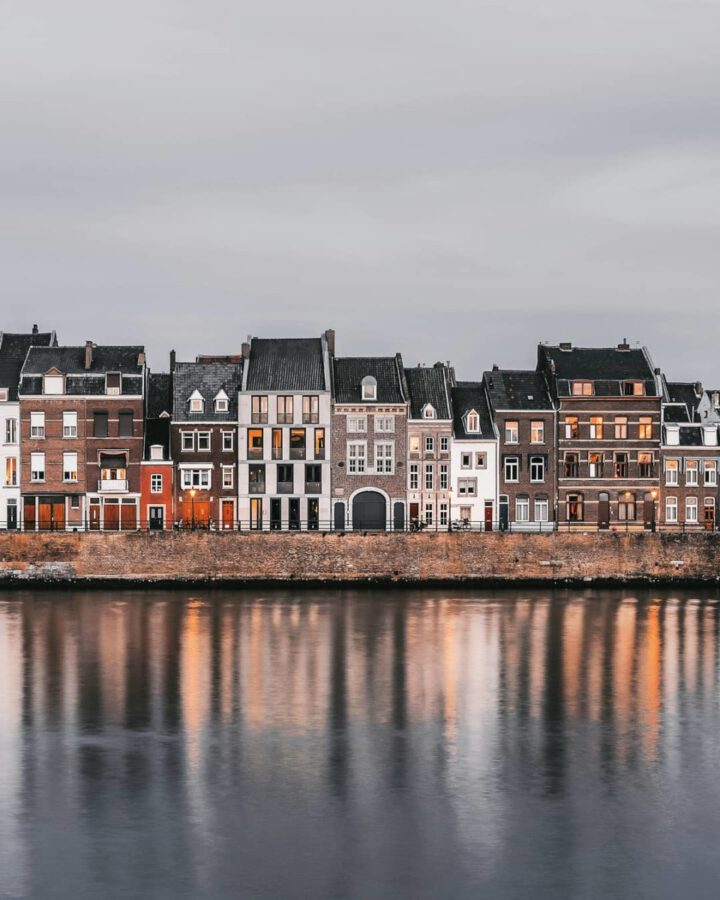 Middelburg
Zeeland can be beautiful sometimes: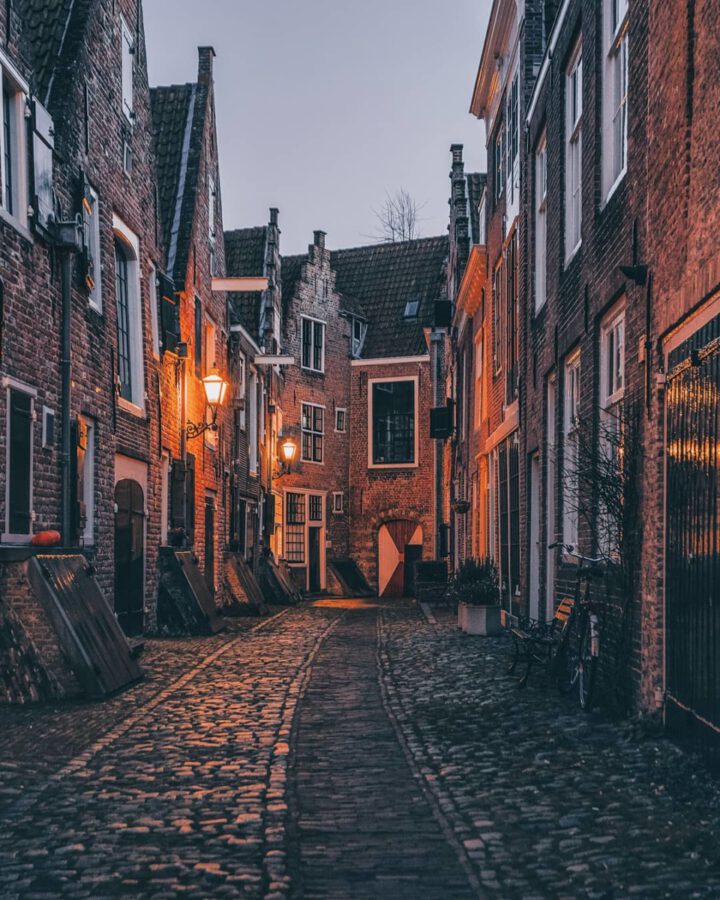 This picture really conjures up the lyrics of The Sound of Silence in my mind:
In restless dreams I walked alone
Narrow streets of cobblestone
'Neath the halo of a street lamp
I turned my collar to the cold and damp
When my eyes were stabbed by the flash of a neon light
That split the night
And touched the sound of silence
Somehow, it works perfectly, doesn't it?
Muiderslot
Who else loves going to castles to soak up on some history? Head over to one of the most breathtaking medieval castles in the Netherlands in Muiderslot!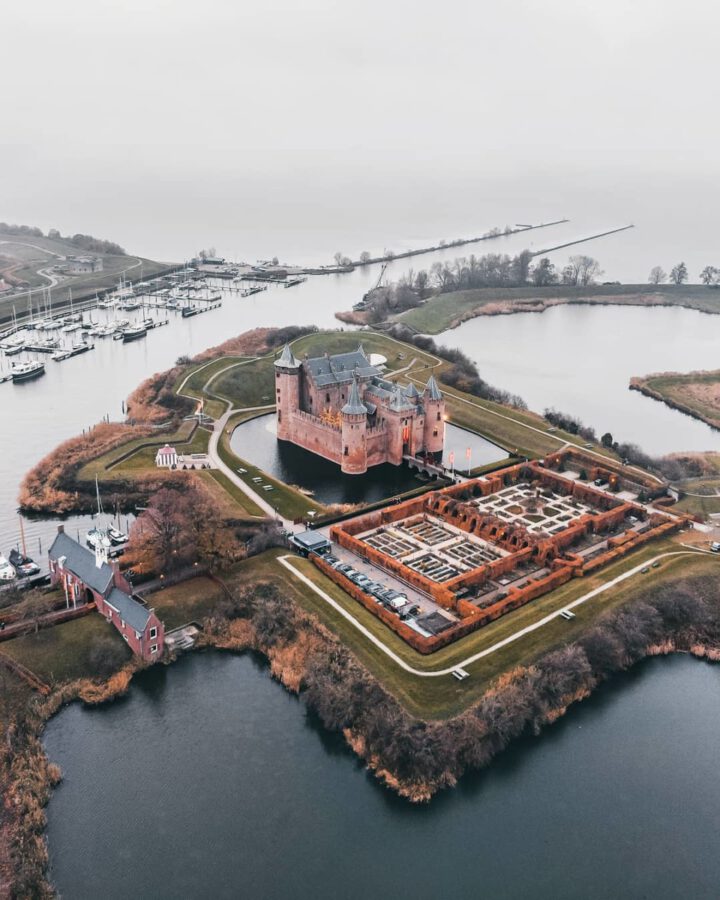 Ootmarsum
We don't know where this is, but sure looks lovely. 😍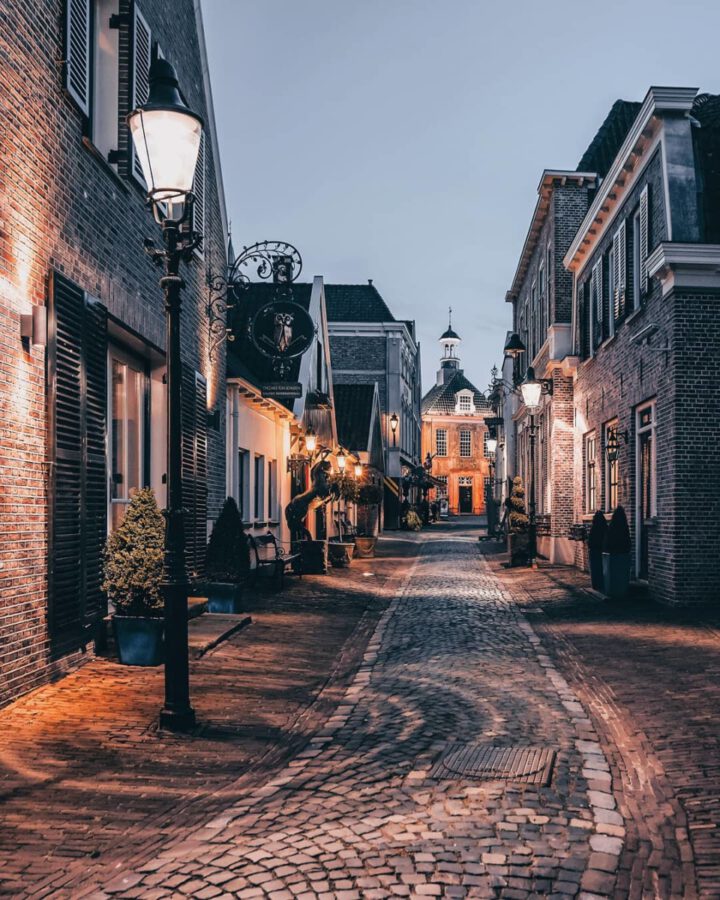 Rotterdam
A city we love here at DutchReview: it's the city where old and new come together to give you the perfect mix of everything!
If this picture prompts you to go there, there are a lot of free things to do in Rotterdam.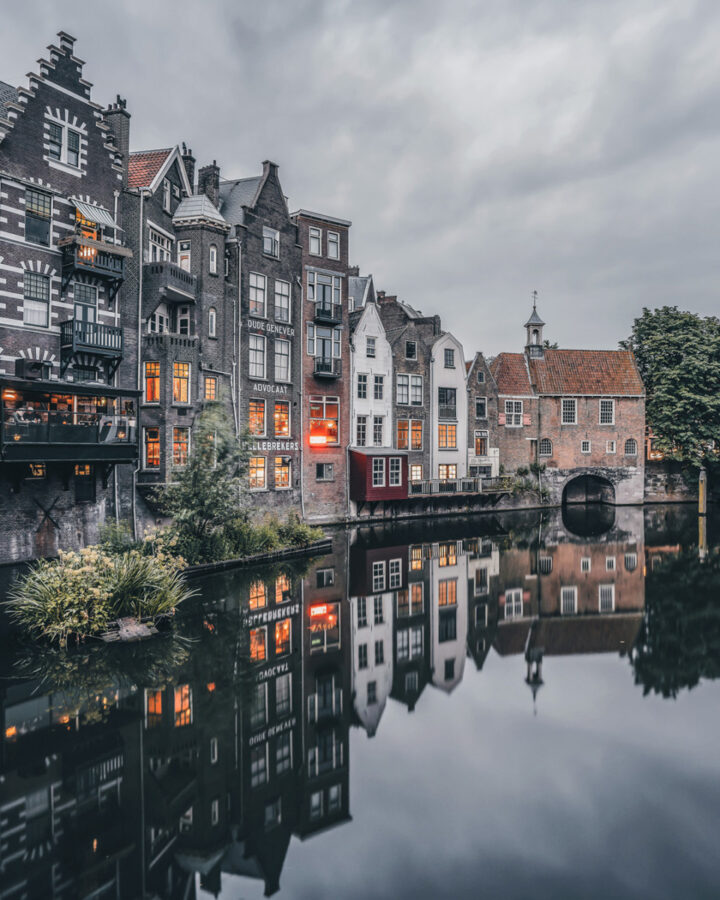 Urk
Guess you didn't expect this town when you clicked on a 'best photos of the Netherlands' article?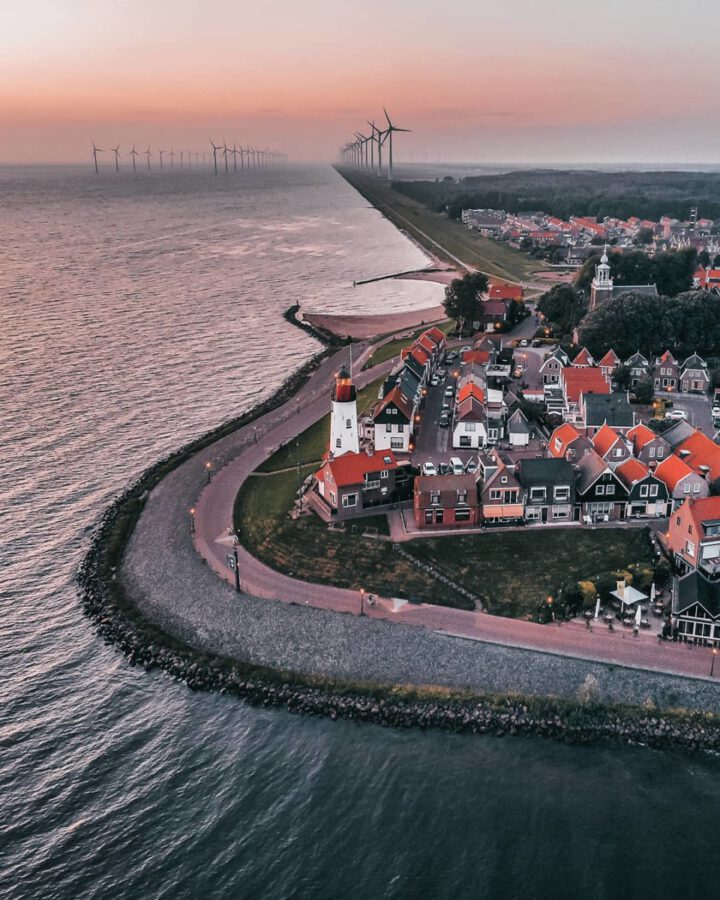 Utrecht
After you learn how to pronounce the name (it's youtrekt or am I wrong?), go to this city because of how beautiful it is!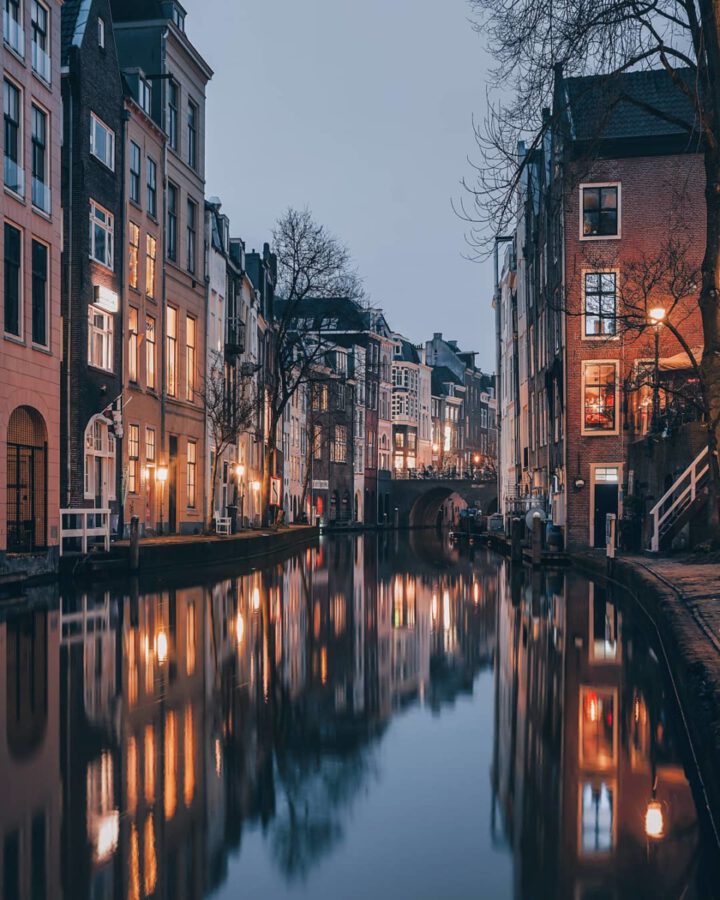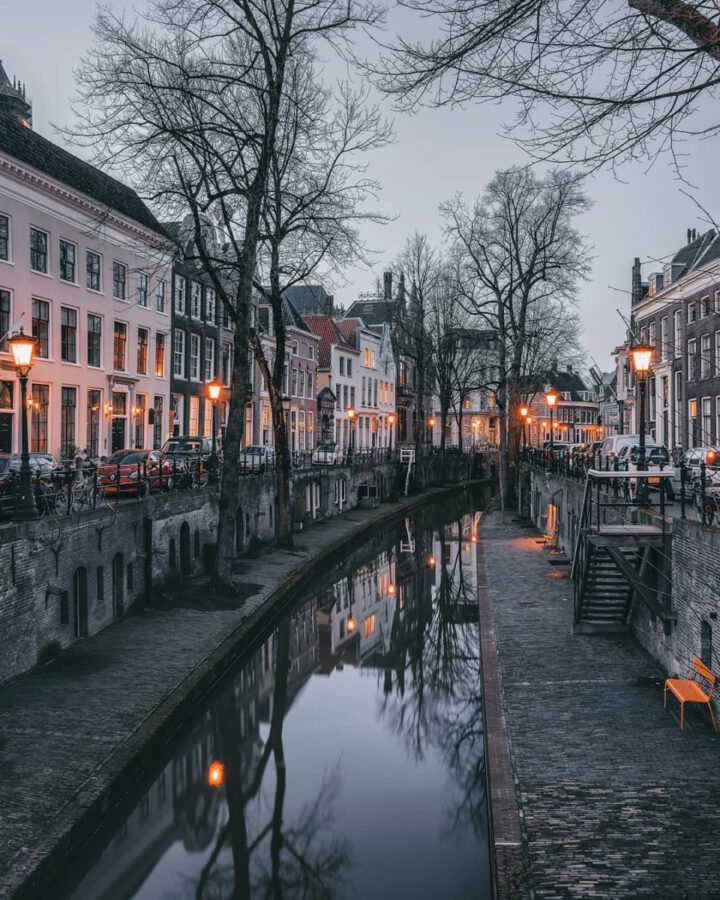 Zaandam
The unique city of Zaandam has Zaanse Schans, a windmill park, as one of its neighbourhoods, quirky and colourful architecture, and a lot more — go exploring!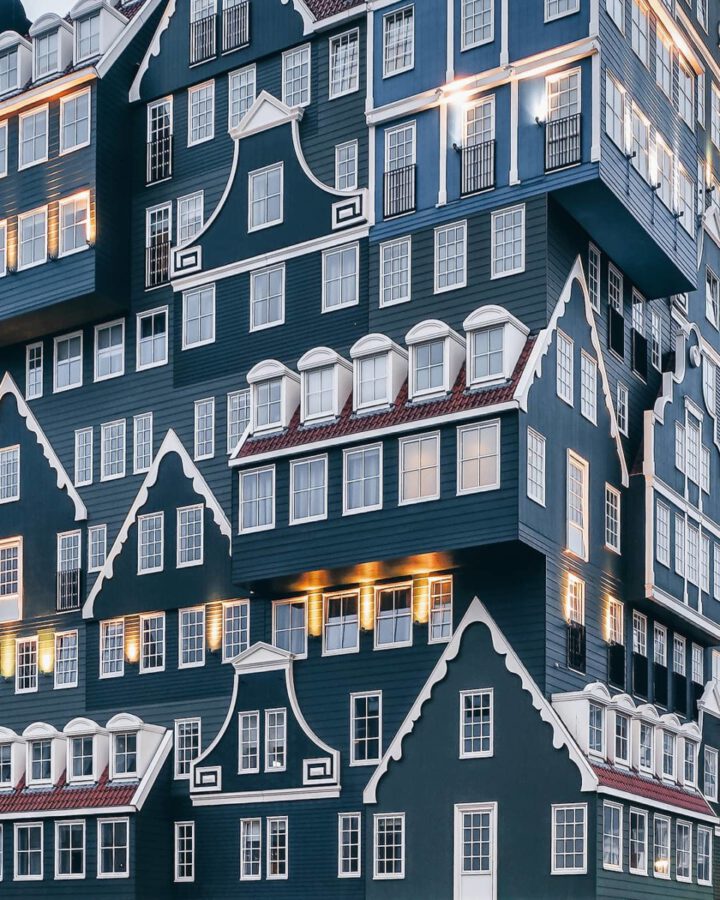 We feature Christina's photos a lot on our Instagram as well, so hit that follow button too while you're there!
Did you experience the pictures like we did? Was it different? Tell us in the comments below!
Feature Image: Christina Kooiker/Supplied
Editor's Note: This article was originally published in March 2019, and was fully updated in September 2021 for your reading pleasure.