State Secretary, Paul Blockhuis, is eager to ban the recreational use of laughing gas. Talks were already had earlier this year when Grapperhaus announced his desire to ban the nitrous oxide, but now it seems the ban is in motion after CAM (Drugs Judging Committee) confirmed the health risks.


What is laughing gas?
Laughing gas is formally known as Nitrous Oxide which is a colourless gas that people inhale, usually via a balloon. The gas a very common inhalation anaesthetic, but is also found in pressurised metal canisters, like whipped cream chargers. To consume it, people open the canister (easily bought legally online), transfer the gas into a balloon and inhale the balloon.
This produces a euphoric and dizzy feeling with lots of laugher. Many people assert that this is caused by a restriction of oxygen flow to the brain but this this claim is not substantiated by science. The high lasts about 20 seconds.
The health risks
Blockhuis confirms "We can no longer accept the health risks of young people in particular. The CAM's assessment shows that the recreational use of laughing gas can be extremely harmful. A" balloon "is really not as harmless as it seems", NOS reports. 
He wants to make the gas illegal under the 2008 Opium Act but it is not yet known how the ban will be codified in law as an exception needs to be made for legitimate uses of laughing gas such as in medicine and whipped cream canisters.
The State Secretary and Minister of Justice and Security will discuss the exception to the ban with wholesalers and the hospitality industry in the upcoming months.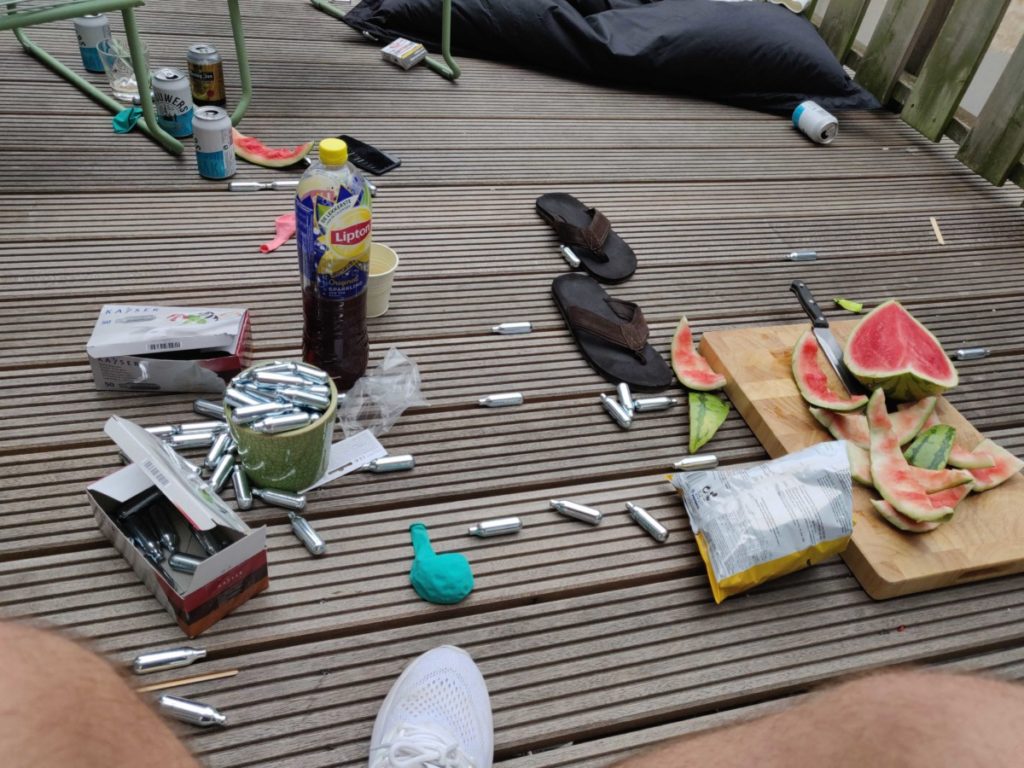 Public nuisance
In addition to health risks, the public nuisance caused by laughing gas is also a driving force behind the ban. Researchers noted that the drug very rarely leads to violent behaviour but the use of the drug whilst driving is very dangerous as it lowers reaction times and is very distracting.
Do you think this is a step in the right direction? Or are you against this ban? Let us know in the comments below 
Feature image: Flickr / ProMo-Cymru