The Netherlands is renowned for being flat, full of cows, and honestly not that exciting for hikers. Right? And let's not even mention all that rain.
However, it turns out that hiking in the Netherlands is not only possible but offers some pretty stunning views too. Let's look at four of the myths about hiking in the Netherlands and bust them! (Theme music please…)
I started hiking in the Netherlands at the beginning of 2019, and let me tell you that it was one of the best decisions I have made so far. Being from Costa Rica — a country that is a hiking paradise — my mind wanted to avoid the risk of being disappointed, but my hiking heart was going crazy without having any adventure underfoot.
So I gave in, invested in some waterproof hiking boots, marked the closest train station, and my Dutch hiking experience began. When I told others about my adventures hiking around the Netherlands, all I heard was laughs and sceptical comments ringing in my ears.
"That is not hiking," they scorned, "but there are no mountains," "all the country is the same," and "that is easy." My answers to these comments are: wrong, true, wrong, and not at all. The Netherlands has numerous exciting hiking spots, be it in Amsterdam, Rotterdam, The Hague, Maastricht, or outside the big cities. Curious? Let's dive into hiking in the Netherlands.
Myth #1: hiking in the Netherlands is not hiking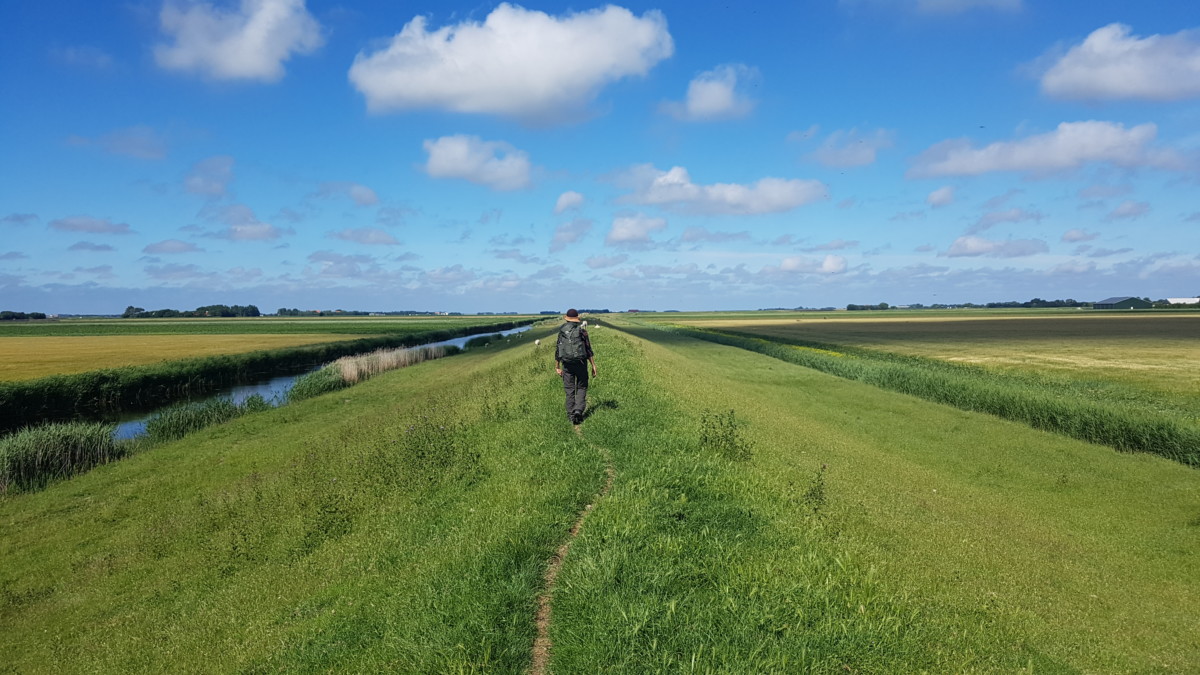 Let's break this down a little. According to the Cambridge Dictionary, hiking is defined as "the activity of going for long walks in the countryside." So let's look at the facts:
1) the Netherlands is full of countryside and,
2) walking around it for a long time makes it a hike.
Locals have been doing these long walks for years, either as a way of transport or just for fun. The whole country is even well-marked with wandelen pads, and there are strategic, well-located bed & breakfasts that will give you a taste of Dutch hospitality.
Hiking in the Netherlands isn't hiking: myth busted.
Myth #2: you need mountains to hike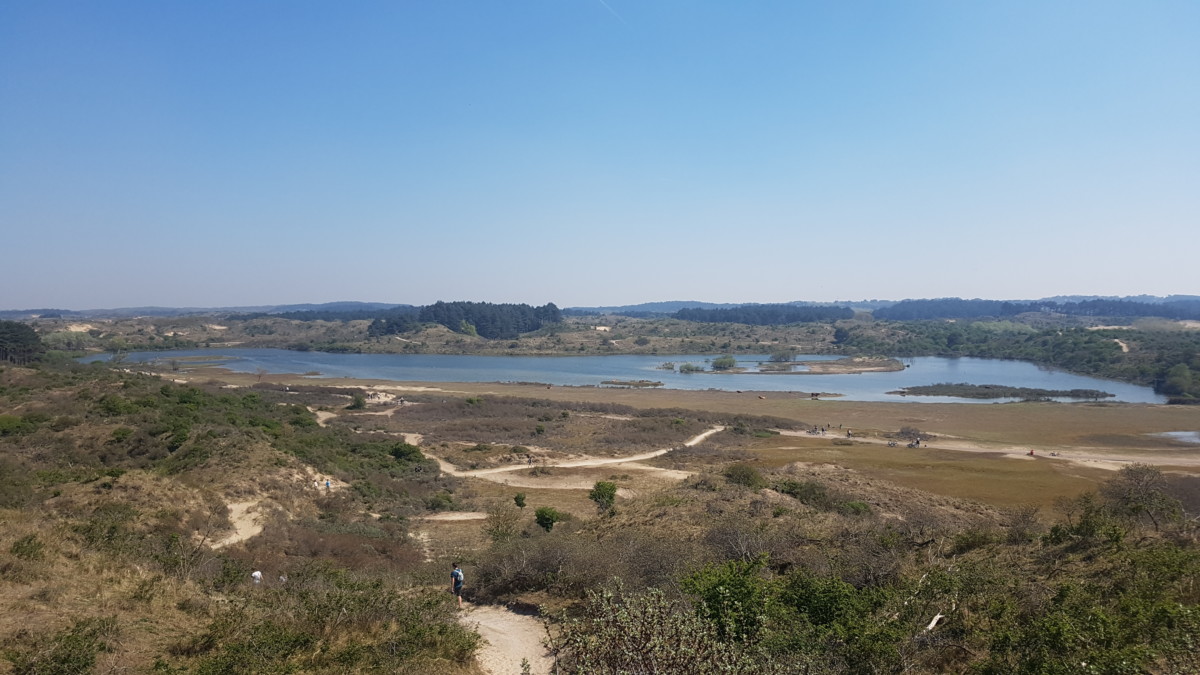 The Netherlands is as flat as a pancake with some small lumps in the east, and shy dunes in the west. So, if your goal is to reach only high peaks on your hikes, this is not the place.
But, if you want to immerse yourself in different types of forests, have direct contact with friendly animals, and experience how the Dutch live in the countryside, this is your place.
You need mountains to hike: myth busted.
Myth #3: all of the Dutch countrysides looks the same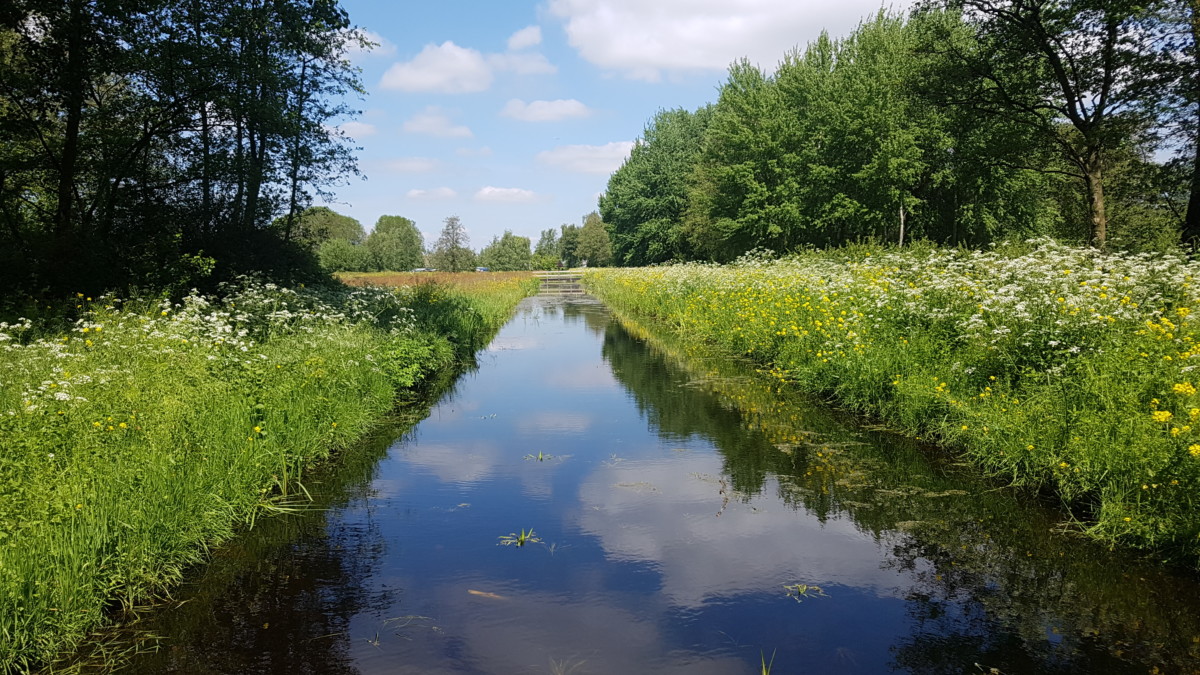 Well, it is the same country, so many areas do look alike. But, as an expat, every place is new for me. At the beginning, passing windmills was so exciting and watching the cows just being cows was magical. Now I don't feel that excited to see them anymore but I feel powerful to know this country more than some locals.
Also, there are some unique attractions take make the landscape even more amazing, such as the beautiful tulip fields in season, the hairy cows, the Groene Hart, the Dutch farmers working on wooden shoes — klompen (for real, they still use them) — and the countryside houses selling seasonal and local produce.
All of the Dutch countryside looks the same: myth busted.
Myth #4: hiking in the Netherlands is easy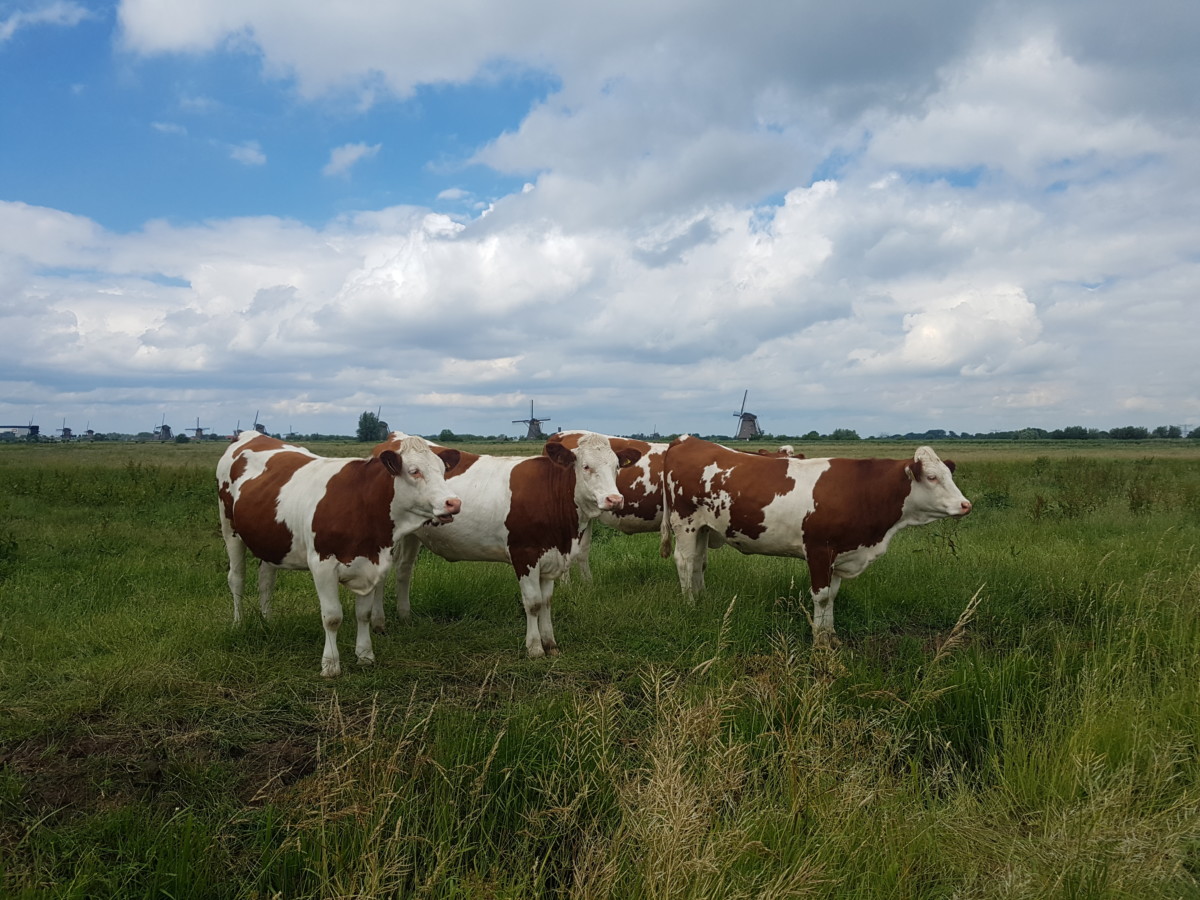 Well, that depends not only on the physical state you have but also the mental state. I was used to hiking mountains and normally the highest peak was the ultimate goal. But in the Netherlands, I've learned to appreciate every stage, and that walking on a flat and straight path can be mentally challenging as well.
I discovered that while reaching the highest point can be hard to do, walking for several hours not knowing what to expect is even more difficult for stamina, and it taught me to appreciate more along the way than just the finish line.
READ MORE | The 8 greatest forests in the Netherlands for a nature escape
Luckily, if you regret your decision in the middle of a hike, there is an amazing public transport system in the Netherlands, so you can go back home from wherever you are.
Hiking in the Netherlands is easy: myth busted.
If this did not convince you at all to start hiking in this wonderful country, I have many other reasons to convince you. Just keep in touch and I will share with you my outdoor adventures and some unmissable Dutch treasures.
Have you been hiking in the Netherlands? What do you think of the experience? Let us know in the comments below!
Feature Image: Carmen Monge/Supplied
Editor's note: This article was originally published in November 2019 and has been updated in April 2021 for your reading pleasure.