Living in the Netherlands can be a tough deal. Especially if you come from a country where the sun shines most of the time. While there are still many things to get used to, let us take some of that burden away, starting with your kitchen! With this complete guide, you won't just Dutchify your kitchen but learn some of the key elements to their way of living too. They say "You are what you eat" for a reason.
And if you've missed the beginning, don't forget to hop over to Part 1.
The Grocery List for a Dutch Kitchen: Second Part
8. Rookworst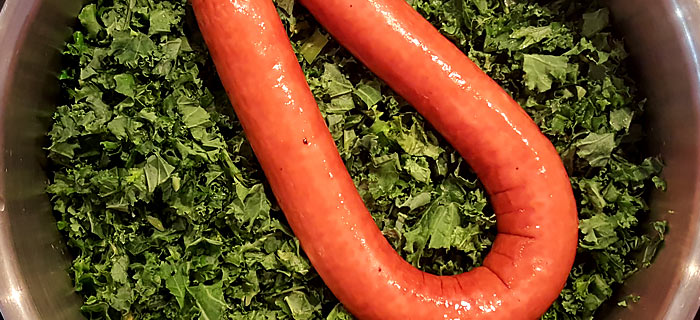 We start our guide's Part Two with a Dutch classic: Rookworst. It is a type of pork based smoked sausage and the key element of the traditional Dutch food stamppot* and the delicious erwtensoep**. The best and the most Dutch way to get this smoky goodness is to look for the Unox brand at any supermarket.
*Stamppot is a dish made from either one or several different vegetables boiled and mashed with potatoes.
**Erwtensoep is a soup made with split peas, celery, onions, leeks, carrots and often potatoes topped with sliced rookworst. Usually served with slices of rye bread and raw spek (smoked bacon).
9. Zuurkool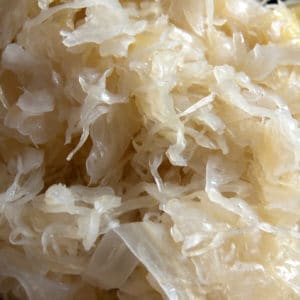 Speaking of stamppot and other Dutch kitchen staples, we just can't skip zuurkool. Finely chopped and fermented cabbage enjoyed with mashed potatoes, nicely mixed together under a rookworst. Having this delicacy in your kitchen won't only expand your palette for Dutch cuisine, but also mean that you are one step closer to have a Dutchified kitchen.
10. Appelmoes and Appelstroop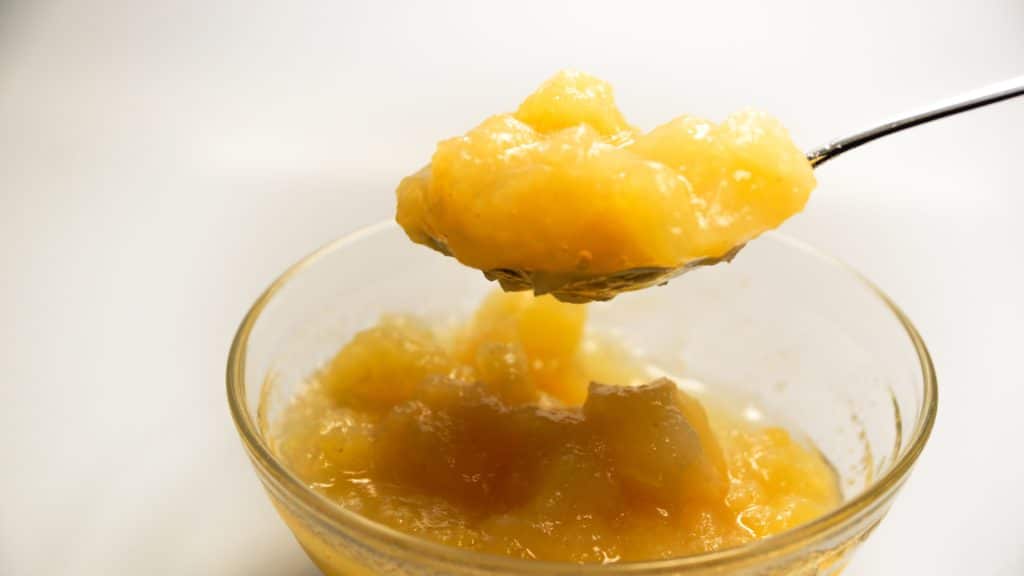 Ever felt confused by people who can combine sweet sides with savoury meals? Yes, I am looking at you Ikea meatballs and the cranberry sauce.
In the Netherlands, especially for kids' meals appelmoes is the ultimate joker but you don't necessarily have to be a kid to get a taste of this sweetness. Made by boiling apples before turning them into a compote, this little treat is widely enjoyed next to any generic Dutch meal including potatoes, meat and veggies. Just grab the biggest jar of Hak brand.
Appelstroop however is a syrup made with apples and sugar and looks a lot like molasses. You can have it with your Dutch pancakes (known as pannenkoeken) or even just on a slice of bread!
11.Ontbijtkoek
"Is it a bread or is it a cake?" was the first question that came into my mind when I first saw this breakfast treat. The literal translation for ontbijtkoek is "breakfast cookie" but don't let the word "cake" fool you, it is not as unhealthy as it sounds.
Ontbijtkoek is type of cake made with rye and spices like cloves, ginger, cinnamon and nutmeg. You can have it as breakfast with a thick layer of butter or as a snack throughout the day.
However you like to enjoy it, always keep it in its special tin case that you can buy from Blokker.
12. The Biggest Crowd Pleaser: Gourmetten Set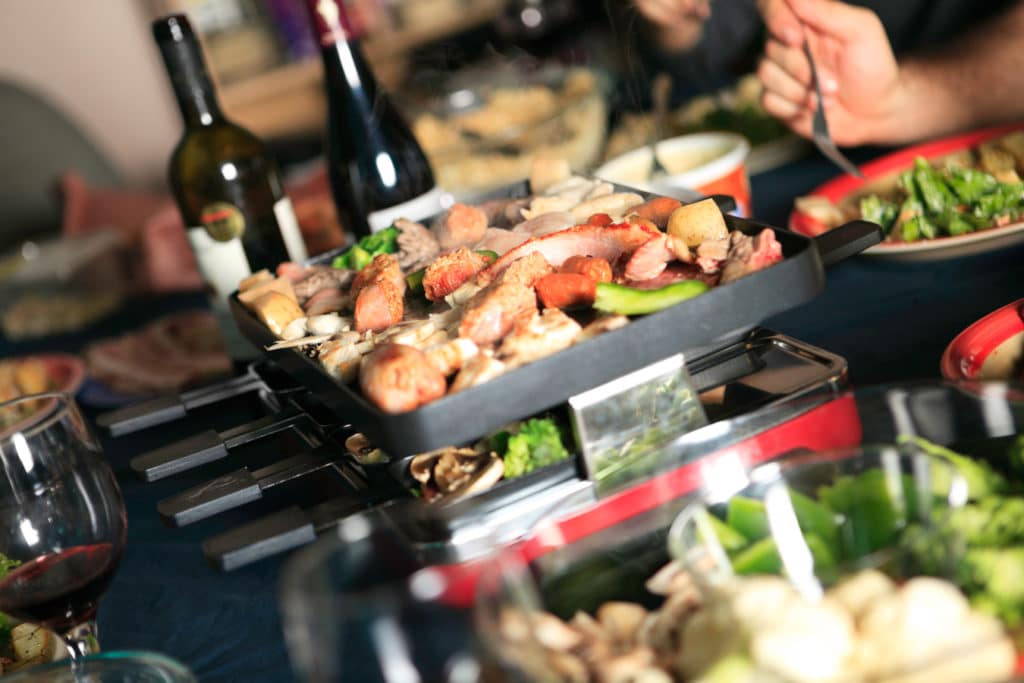 Love sharing delicious food with friends and family? Want to throw a dinner party but don't want to do the whole cooking part? Then you should try gourmetten!
Gourmetten is a shared meal where you combine many different ingredients on a grill/hot plates and cook it yourself with the help of your individual small pan. Not only delicious but also a fun activity for everyone.
Even though it is widely enjoyed during Christmas, don't let that stop you from buying one of these bad boys and enjoying this fun way of eating any time!
13. In the Freezer: Bitterballen, Frikandel and Kroketten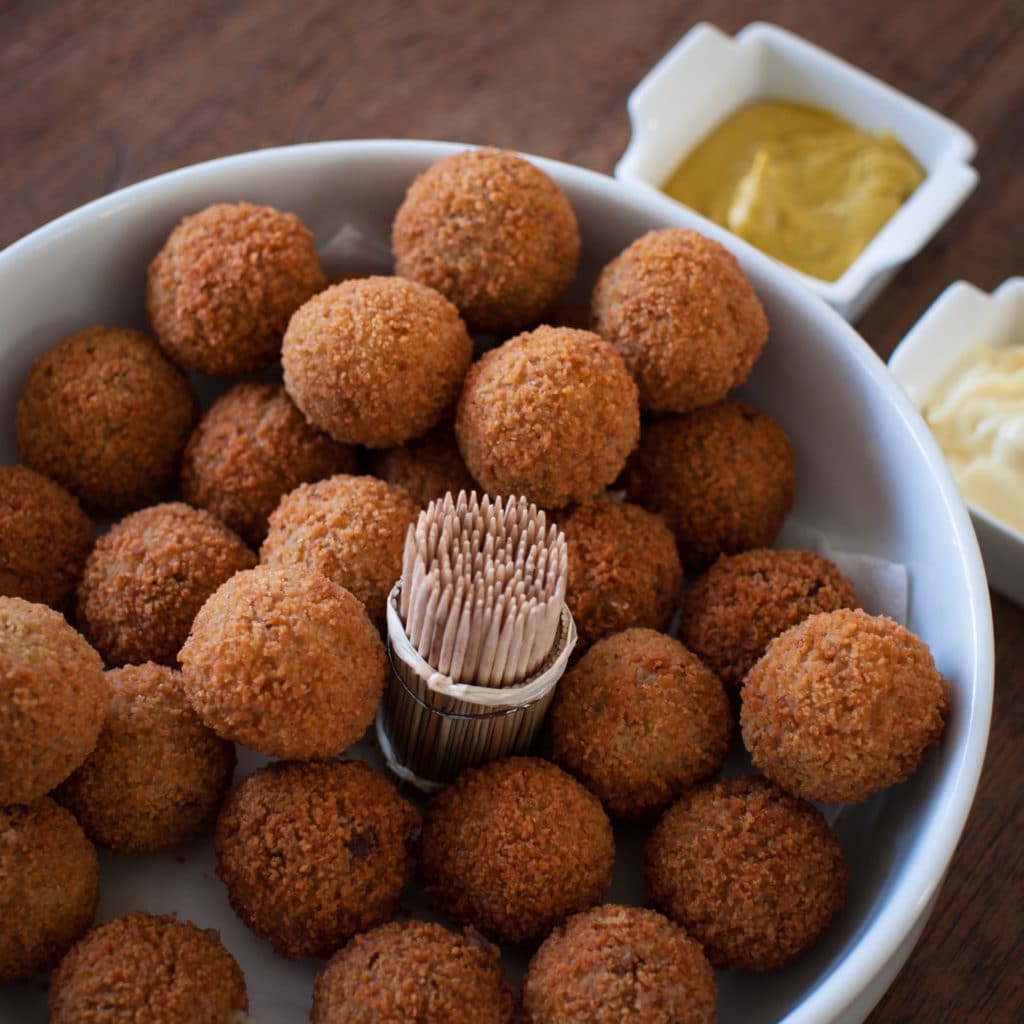 Dutch people love their fried food. It's widely enjoyed next to their biertje, mashed in a bread bun or without any special reason at all! No matter how you come across these beauties we're here to explain them all:
Bitterballen are a popular Dutch snack made by combining meat, butter, flour to make a thick mix; followed by covering them with bread crumbs and deep fry until they are golden brown. Best enjoyed with mustard next to a good drink.
Frikandel is a dark, long and a deep fried (did we mention how much the Dutchies love their deep fryer yet?) meat sausage. Generally combined with curry ketchup or mayonnaise and chopped raw onions. Just make sure you have some mints with you for afterwards.
Last but not least, there is kroket. It is a general name for all goodies cooked, mashed, rolled, covered with bread crumbs and deep fried. All yummy and all should be in your freezer for a nice get-together treat with friends.
The Conclusion
Now that you are a proud owner of a fully equipped, completely Dutchified kitchen, our job here is done! Next step is to invite some loved ones and enjoy the yummy goodies. Lekker! 
Liked this article? Be sure to follow DutchReview on Facebook in order to not miss out on any other good stuff!
Or hit up our Youtube-channel to learn some basic Dutch!