I'm proud to be Dutch, I really am. After all, the Netherlands is a country of amazing and wonderful occurrences and phenomena.
Citizens of this nation definitely have good reason to be proud of the country's accomplishments. However, for all its genius, the Netherlands has many strange quirks.
For many expats who have repatriated to this fascinating little country, the following will probably ring familiar.
For those who haven't, or for the Dutch who perceive this as normal and wonder how the rest of the world sees us, here are just seven of the odder cultural Dutch quirks.
1. Being on time ⏰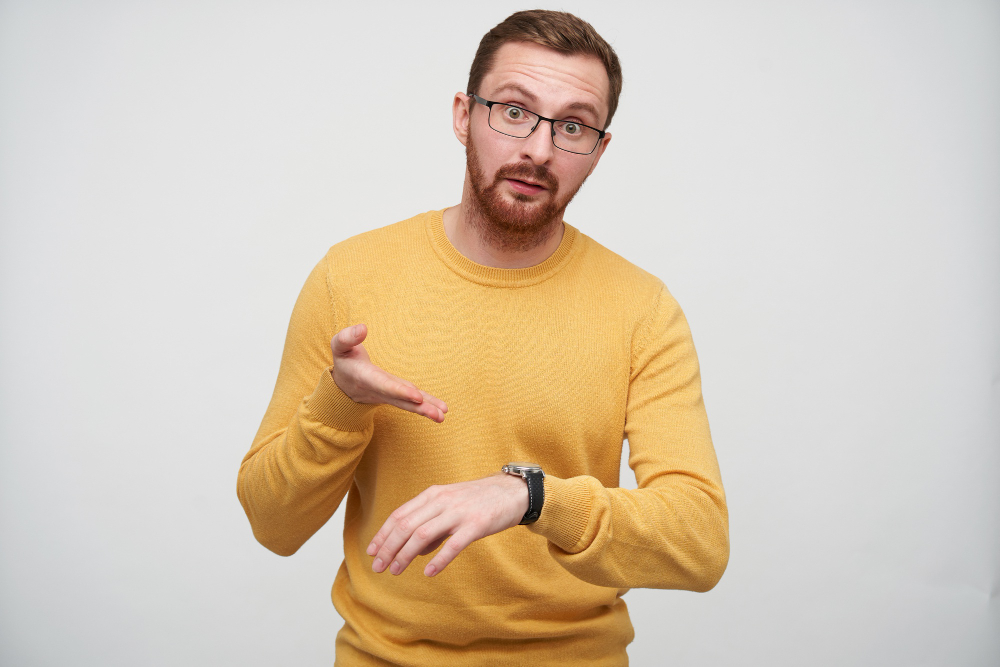 When you schedule a meeting here at 11:00 AM, you'll find that the meeting will begin at precisely 11:00 AM. Not a minute sooner or later.
And if you're Dutch, you're probably sitting there thinking, "Well, of course, the meeting was scheduled for 11:00 AM, so it starts at 11:00 AM."
But if you're like me (and barring the meeting is actually a very important one), then there's probably a small sense of panic rushing through your mind as you're sitting on the train reading this and suddenly become acutely aware of the fact that you're going to be five minutes late.
Because the truth is, if you're not Dutch (or from the handful of other 'on-time' places), then you're probably late for every meeting you attend — even if you don't realise it.
It's not as if there isn't a reason for being on time. It's efficient and it gets things done, and it's likely a major reason the Netherlands has had such a disproportionate impact on political and technological developments despite being a relatively tiny country. But it is still weird.
So if you're Dutch and travelling abroad, try not to be offended when your business partner shows up to a meeting fifteen minutes late without apologizing. And if you're living in the Netherlands and you're not Dutch, well, then it might not be a bad idea to invest in a watch.
2. Celebrating birthdays 🎈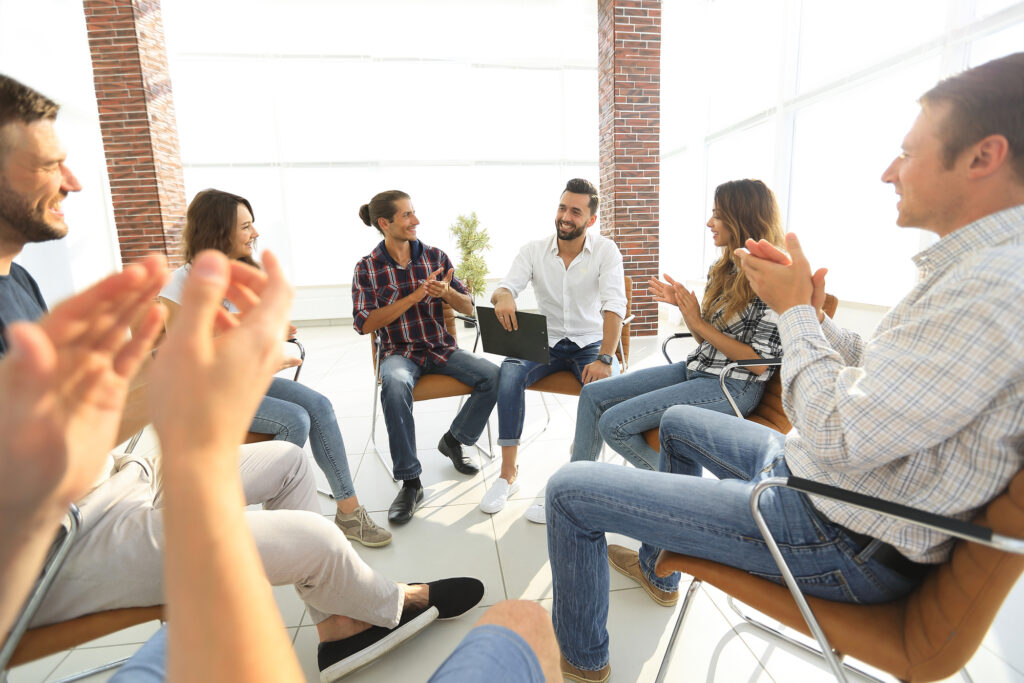 When I say celebrating birthdays, I don't mean to imply that the Dutch don't celebrate birthdays. They do. In fact, when a Dutch person is jarig (meaning that that day is their birthday), you're expected to congratulate them. That doesn't seem so weird, does it?
Well, until you realize that you're also expected to congratulate everyone else remotely related to them if you happen to come into contact with them.
READ MORE | 9 Dutch birthday traditions that'll confuse the heck out of internationals
Let me paint a picture, you're invited to your friend's birthday party. So, you show up (obviously on time at 12:00 PM because by now you know what's expected).
Lo and behold you're met by a living room filled with relatives and friends, all seated deftly in a single circle surrounding the coffee table. In each of their hands is a teacup (obviously not filled to the brim because the Dutch also have a tendency to be egregiously conservative when it comes to pouring tea, but that is a different story altogether) and on the table stands the teapot alongside a mountain of newly-gifted bouquets.
Thus as all the heads turn to see you awkwardly strut through the doorway, you're expected to slowly make your way around the circle to each person individually and congratulate them for the birthday of their mother/father/brother/sister/or however they may be related to the person whose birthday it actually is.
Only after this ritual of round introductions may you then take your own seat and witness the quiet awkward politeness that is the celebration of birth.
3. Toilets 🧻
Yes, toilets are also one of the Dutch quirks. On this subject, I will first quickly get the whole 'shelf toilet out' of the way. Depending on your expectations, it may or may not disappoint. I literally cannot count on my two hands how often I have had the conversation about the design of this particular latrine.
Despite their strange looks, they actually make a lot of sense, for several reasons. Firstly, the toilet-goer is provided a glance at their deposit after the deed (especially useful for those who want to know more about their current health afflictions).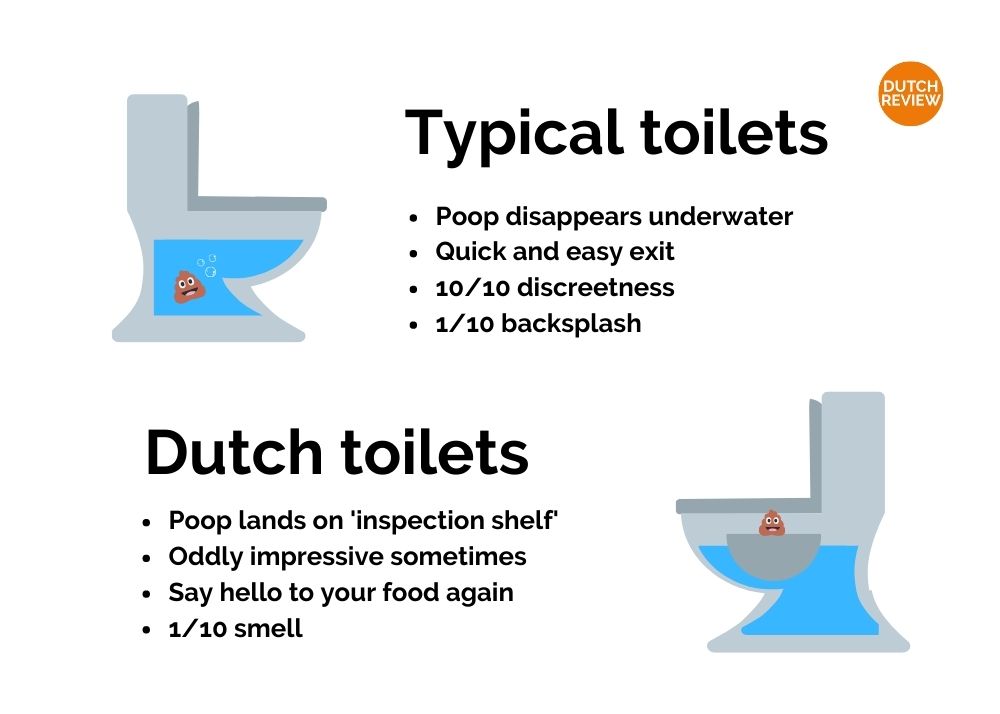 Furthermore, it severely reduces backsplash (a source of potential hygiene issues and frequently unwanted wetness). Lastly (and most importantly), it allows one last goodbye.
Setting toilet design aside, the Dutch bathroom is a strange phenomenon in and of itself. The way they are shoved into the smallest spaces imaginable is astounding. Despite being amongst the tallest people in the world, the Dutch somehow have an incredible love for tiny bathrooms. If you've ever seen a broom closet, then you have an understanding of the size I'm referring to.
Sitting down in a bathroom like this is a skill in and of itself. Especially for those with average or longer-sized legs, be ready to become a contortionist. I'm personally no longer surprised when I find my feet on either side of my head during bathroom visits. It's quite a daily adventure.
And if you manage to get through all that then you still have to find the flushing mechanism, which comes in all shapes and sizes. From pulling strings to pressing buttons to even stepping on pedals occasionally (yes, really). So half an hour later, when you've completed your game of hide and seek, then comes the sink (the size of which is usually so microscopic that you'd think it was only designed for children)
4. Helaas Pindakaas and other Dutch sayings 🙊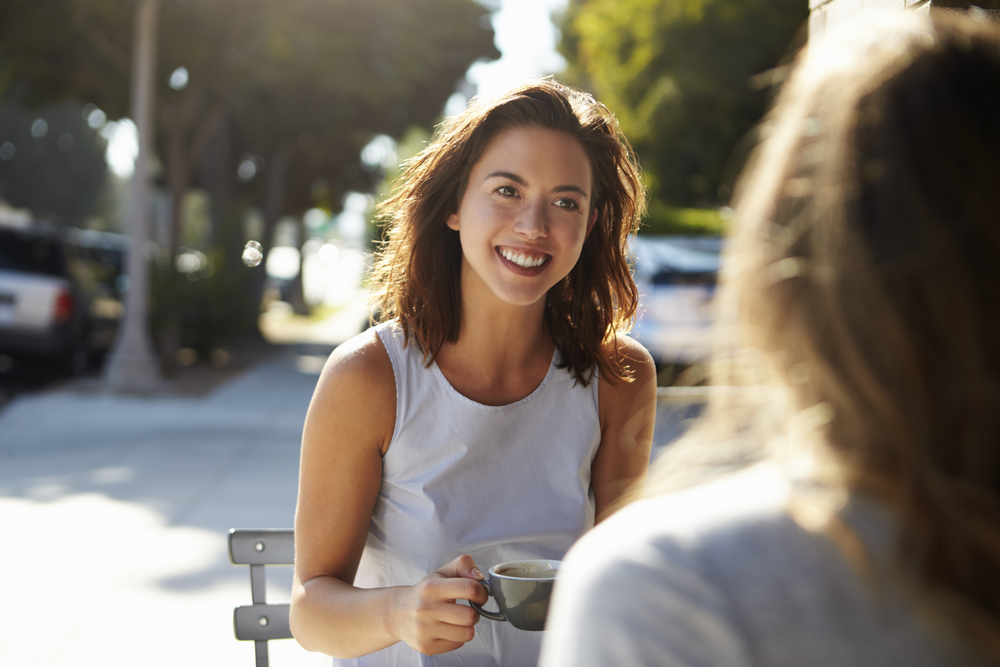 There are no two ways about it, Dutch sayings are weird. Take helaas pindakaas, for instance, which literally translates to "too bad, peanut butter." In fact, the following few examples really speak for themselves:
Van een vlieg een olifant maken / To make an elephant out of a fly
Wie boter op zijn hoofd heeft, moet uit de zon blijven / He who has butter on his head must stay out of the sun.
Met de deur in huis vallen / To fall with the door into the house.
Nu komt de aap uit de mouw / Now the monkey comes out of the sleeve.
5. Money 💰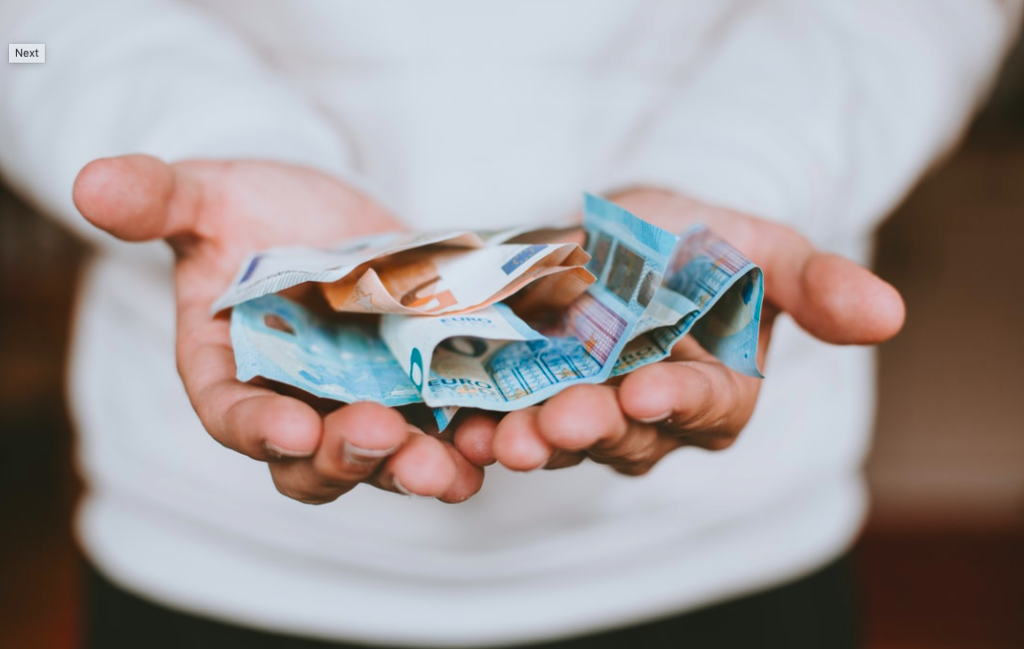 It is no secret that the Dutch are often considered stingy and exceptionally careful with their money. So much so that the phrase "going Dutch" refers to the practice of splitting a bill so that each exactly pays precisely his or her portion of the whole, not a penny more or less.
Of course, this penny-pinching practice is often less than practical, and as such, the Dutch have also developed an incredible array of tools to ease the process.
From the removal of one and two-cent coins in the economy to the development of highly-efficient internet banking and apps like Tikkie, the Dutch are obsessed with making their frugality practical.
Yet, we must be fair, we Dutch like to call it being economical. And Dutch generosity shouldn't be overlooked. In fact, the Dutch are also among the most liberal when it comes to charitable donations. So say what you will about the negative or positive aspects about the Dutch and money, but it's certainly not a common approach.
READ MORE | Tikkie etiquette: the do's and don'ts of asking for money in the Netherlands
6. Dutch insults 🤬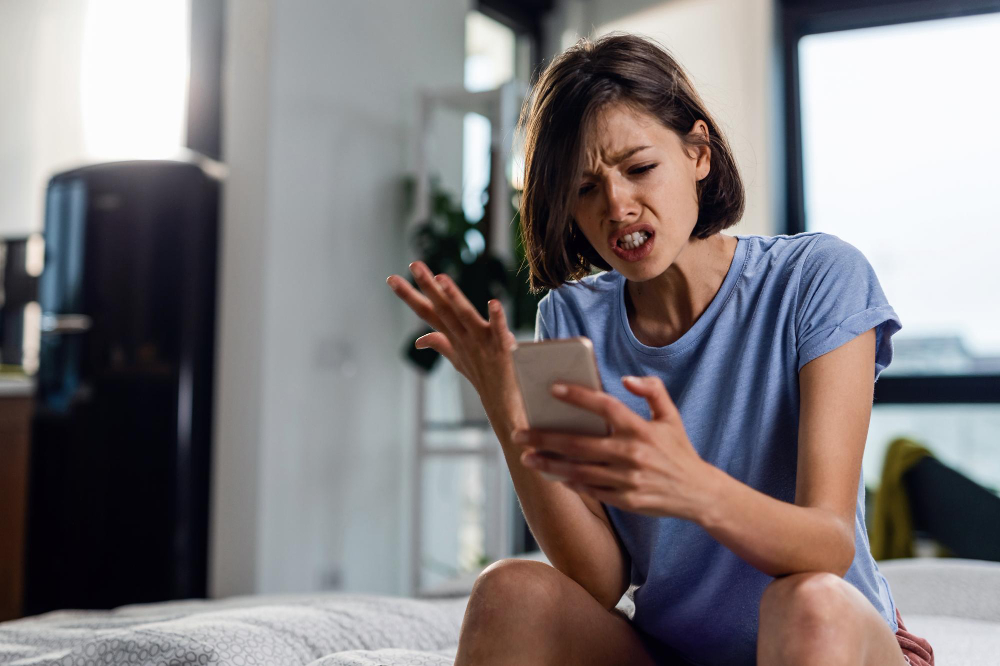 Like many other cultures, the Dutch are not ones to back down from a good argument, and unsurprisingly we can get very creative. Among the more everyday category of insults are illness and disease (because that's normal apparently). Take some common examples such as wishing someone the kanker (cancer), tyfus (typhoid), or tering (tuberculosis).
But it gets stranger. Among other insults that have met my ears are anusridder (anus knight), klootzak (ball sack), and huppelkut (skipping vagina). And if you really want to get weird (if not necessarily dirty), then consider the fact that I've been called a sprinkhaan (grasshopper). Other insults include krentenbol (a dutch bread with raisins), mongol (Mongol, duh), and NSB'er (referring to members of the Dutch Nazi Party).
7. Coffee consumption ☕️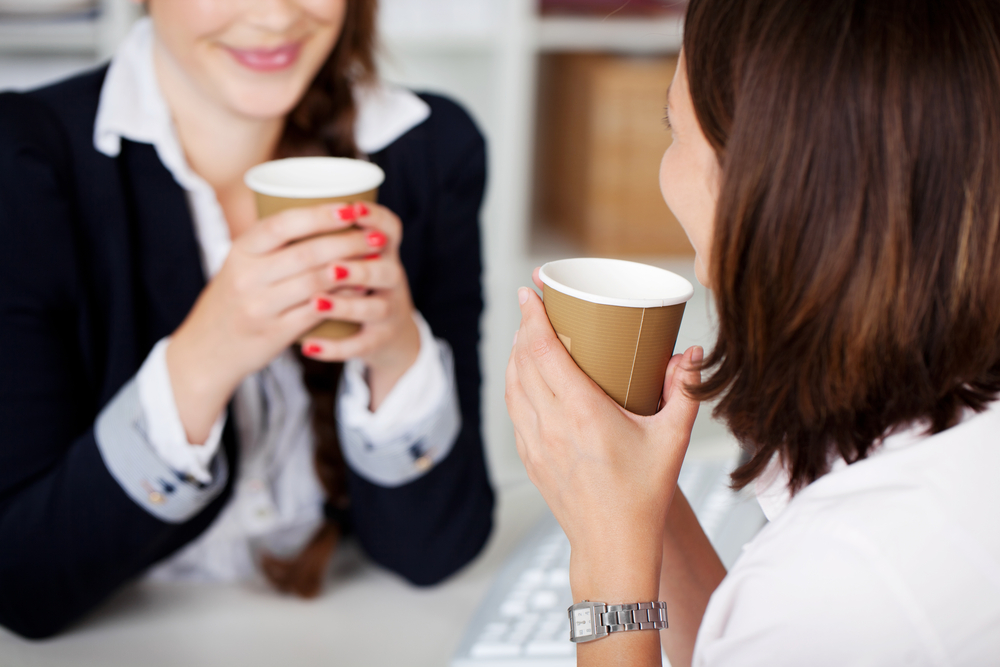 With the Dutch people's over-reliance on caffeine, the Netherlands has the fifth-highest per-capita consumption of coffee in the world. That would be fine, but you'd think with their addiction to coffee they could at least make it…good?
---
Despite all these Dutch quirks (and the many other odd occurrences in this nation), I still love this country. Because ultimately, it's these strange little things that make the Netherlands what it is and make it wonderful (most of the time).
Which of these Dutch quirks surprised you? Which have you witnessed yourself? Let us know in the comments below!
Editor's Note: This article was originally published in February 2017, but was fully updated in April 2022 for your reading pleasure.