We are big Rotterdam fans here at DutchReview and it's no wonder. Rotterdam has something different to the traditional Dutch city. It's the king of urban development and the city is quite literally, full of modern architecture. Just before you thought Rotterdam has finished with all that, then you thought wrong. Here are 7 amazing new buildings coming to Rotterdam soon or even already there!
Let's begin with what's coming first:
1. Foodhallen at Pakhuismeesteren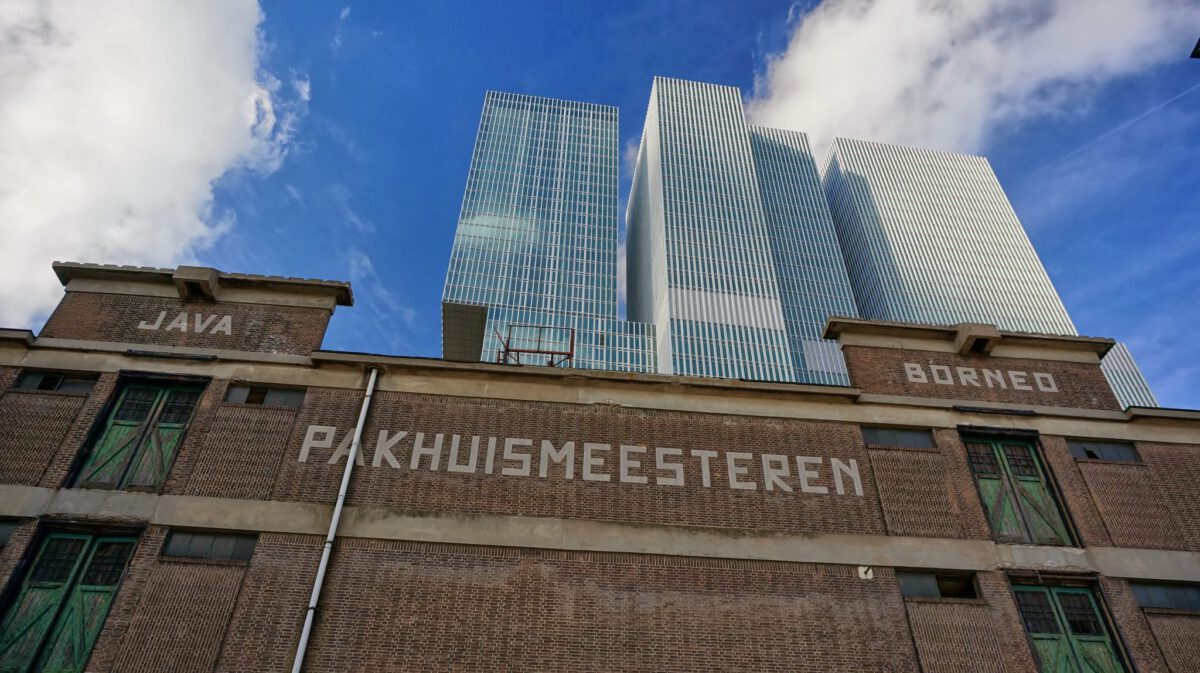 Behind De Rotterdam, lies Pakhuismeesteren. Pakhuismeesteren has a lot of trading history, as it was home to the Pakhuismeesteren van de Thee company, where tea and nuts were stored from the former colonies. Since then it has been left unloved, despite it being a pretty cool building. Well, very shortly it is going to be home to a new food hall and hotel! Inside there will be 15 food stalls, 5 of which have been announced (Ten to Three Bakery, Foodshed, Bar Pulpo, Roffa Streetfood Bar and Txosta).
There will also be 3 bars and every Tuesday night, there will be live music, followed by a DJ on Friday and Saturday's. It's going to be awesome! And even better it's already opening up this Summer!
Open: Mid-July 2018
2. Fenixlofts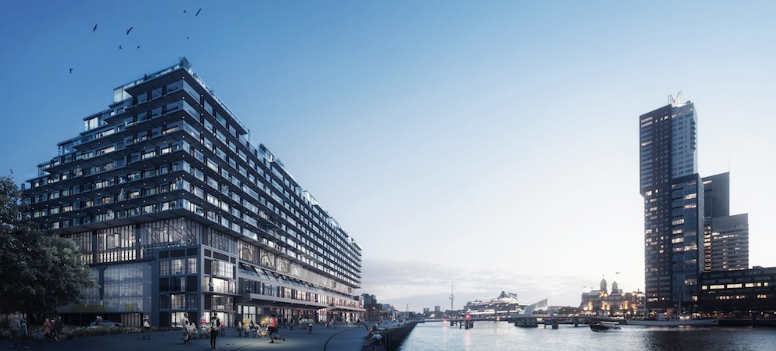 You may have been around this part of town when visiting Hotel New York or going to Fenix Food Factory. This part of Rotterdam is the home of the sheds of the Holland America Line (Fenix shed I and II). During WWII, the sheds were destroyed by bombs, but lots of it survived. In Fenixloods I, 'Fenixlofts' will be born. It's basically lots of lofts built on top of the shed, filled with shops, bars and restaurants and a B&B. It will give you an amazing view over Rijnhaven and some of Rotterdam. They are the new entrance of Katendrecht.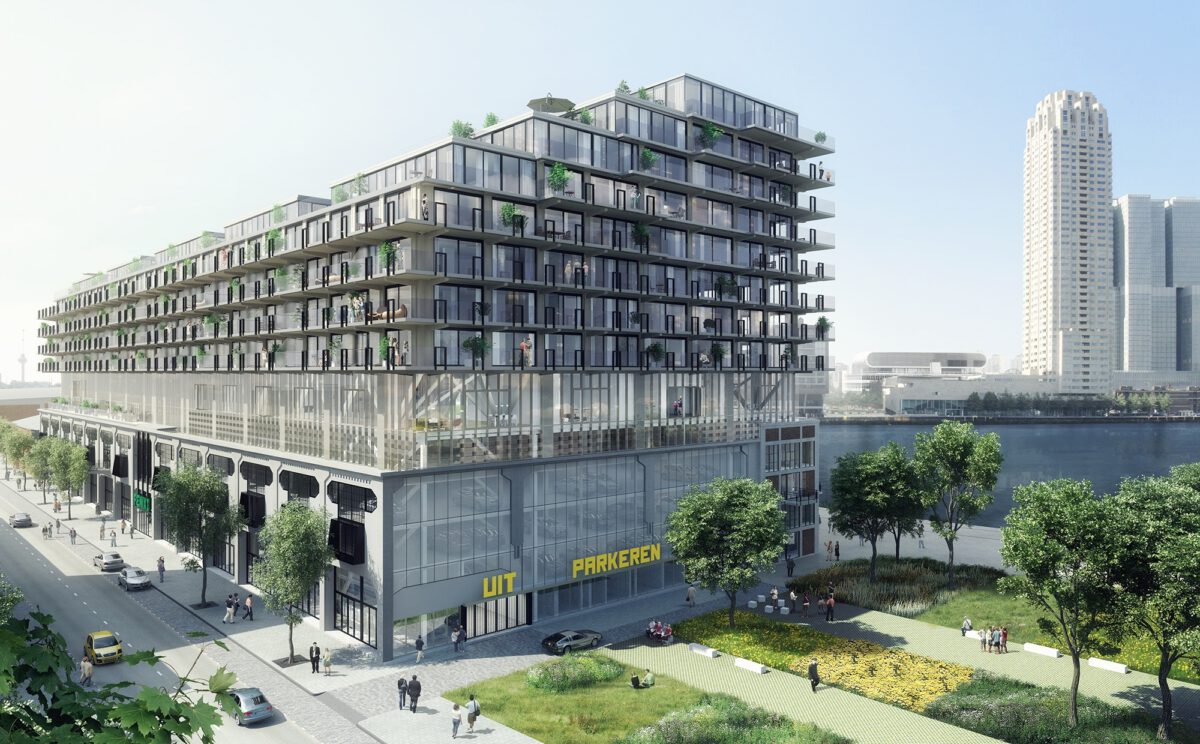 In Fenixloods II, our beloved Fenix Food factory will be gone (actually pretty gutted about this, the cheese and meat boards are amazing in there)! It will be transformed into a museum all about the emigrants going from Rotterdam to New York, which is great to actually have a place in the area dedicated to the history. There will also be a food area, so hopefully, more amazing food stalls, to compensate for Fenix Food Factory, we hope.
In case you have lots of dolla dolla, the lofts are now on sale! 😉
Open: 2019 (2020 for the museum)
3. Leuvepaviljoen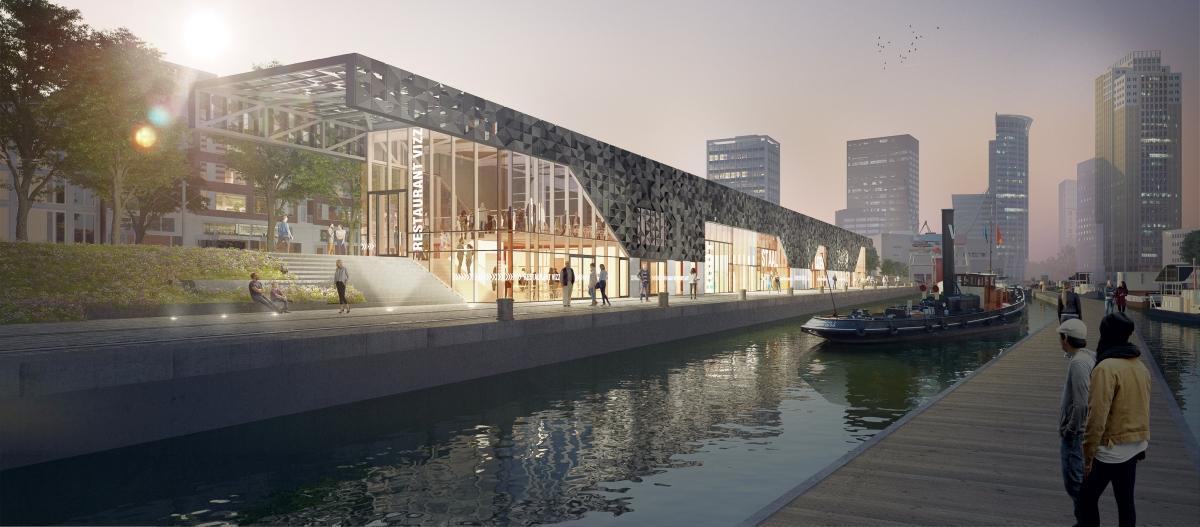 Leuvepaviljoen, on the Schiedamsedijk in Rotterdam. It will replace the existing building and bring something new to the area. It will transform Leuvehaven to fit into the modern and funky architecture that Rotterdam has to offer. Here there will be a Port Information Point, a couple of restaurants/cafe's, workplaces of the Maritime Museum and a terrace – all overlooking the water! It really fits in with the skyline and it's great that the area is transforming even further.
The building itself is mainly glass, so you can see both inside and outside easily. It's the covered in really cool aluminium panels. It has been designed so the light flows in to it easily. Some parts have even been reused from the existing building.
The current building should be demolished after summer and then things can get underway! It's going to look really cool.
Open: Early 2020
4. Depot Boijmans Van Beuningen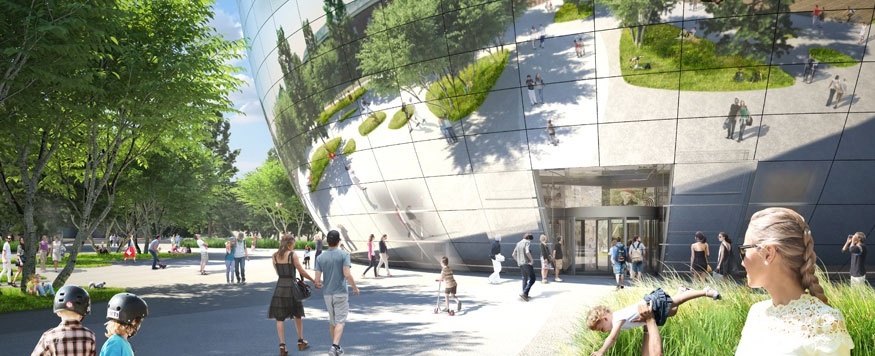 The architect (Winy Maas) who helped design the Markthal, has designed something else pretty damn amazing. He's designed a building, shaped like a bowl and mirrored all the way around.
This is in addition to Museum Boijmans Van Beuningen and will be the home to exhibitions and art, a Cafe and roof terrace. The terrace will be open even if the depot is closed, so you can get amazing views over the city at night. Amazing!
Open: 2020 (construction is already underway!)
5. The Zalmhaven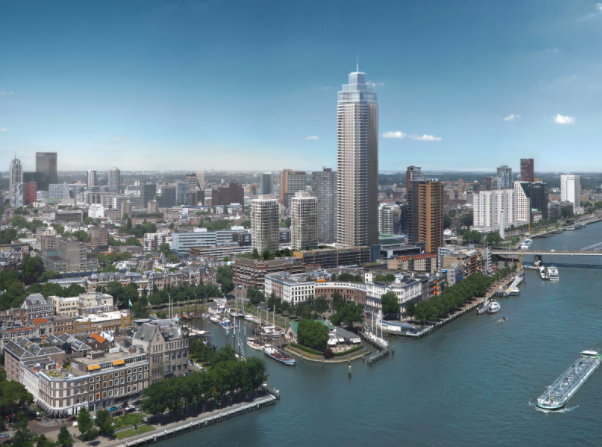 The highest building in the Benelux is now the Maastoren with 165 meters, in this tower you only have something to look for as a lawyer or tax advisor, so here we are not going to talk about it. In a few years' time, the Zalmhaven Tower will be the largest tower in the Benelux at 215 meters and fortunately this residential tower has public facilities! This gigantic unit is accompanied by two smaller towers of 70 meters and at 185 meters altitude gets a viewing platform, which is publicly accessible. Following the example of Asian and American viewing platforms, this panorama platform must become the new attraction of Rotterdam.
A club with a restaurant will also be added to the top floors. This is how Rotterdam gets its own Empire State Building. A'DAM Lookout, eat your heart out! (hahaha kidding, that one never came close)
Open: 2020
6. The Sax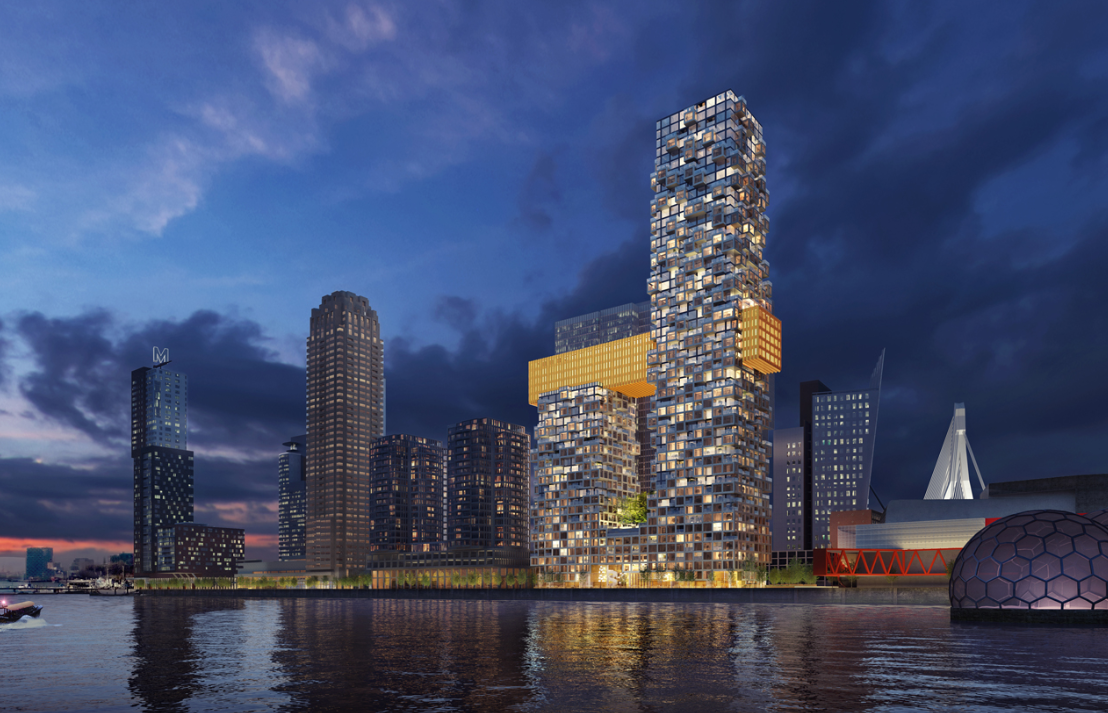 The Sax fits so well into the Rotterdam skyline, don't you think? Crazy like De Rotterdam, the Sax will be 2 towers connected by an air bridge. There will be a hotel, a restaurant and apartment in the buildings. Underneath will be shops and restaurants, right by Hotel New York. On top of the air bridge, there will be a sky-bar, which is open to the public, so you will get the most amazing views of Rotterdam, whilst sipping on your Strawberry Daiquiris! The whole building will be about 150 meters high, so it will be a good view. I'm definitely excited about this one.
Open: 2022
7. The Dutch Windwheel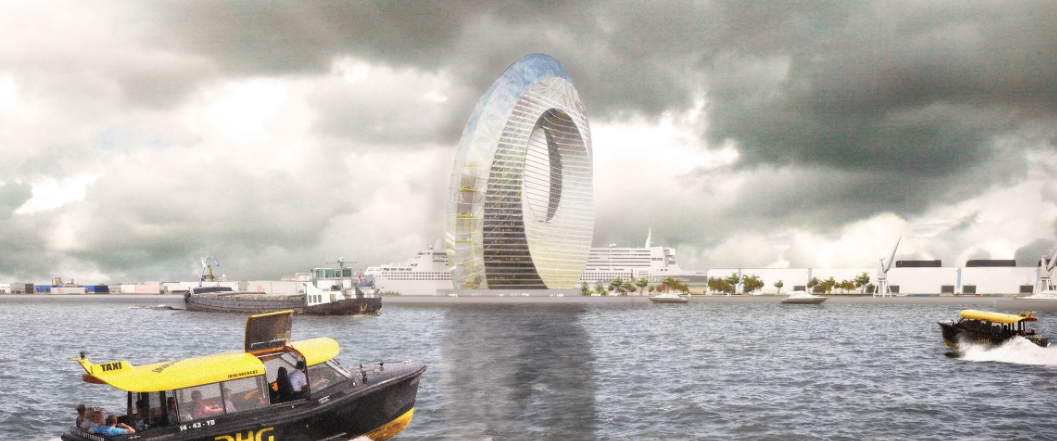 Meet the 'icon of the Netherlands' – the Dutch Windwheel! It's expected to be one of the landmarks of Rotterdam and shows how far innovation has come in the Netherlands. Standing at 174 meters tall, the Dutch Windwheel will provide an incredible view of the city. It will have a hotel, a sky-bar, apartments and a general attraction where the public can go and look out from.
The circular design means that it's better for energy production (plus it looks cooler too)! it's sustainable and technological. Not so only does it look good, but it serves a purpose for showcasing climate architecture. The building has been designed for re-use and is sourced locally. Not only will it be innovative as hell, but it's set to be one of Rotterdam's biggest attractions. So we are lucky enough to see Rotterdam from above, including neighboring cities (and including Kinderdijk)! Kinderdijk will then also be reachable via a 25 min boat ride. Not only this, but the building will provide visitors with the knowledge of Dutch water management. Then, of course, you have the amazing view and architecture to take in. I'm excited for it to begin!
Open: 2025
That's it for now! And we haven't even talked about all the other new skyscrapers or the proposed new Feyenoord stadium. One thing is sure though, the city is going to look even better in the future then it does today.