Tilburg keeps on finding new ways to innovate! From repurposing an old locomotive hall into a state-of-the-art library to creating the citizen-driven Spoorpark — Tilburg keeps giving us more reasons to love it. This time, with a bus station powered by 250 m2 of solar panels.
This marvel (opened in 2019) was built by the Dutch architecture firm Cepezed Architects.
The bus station is setting the bar high when it comes to innovative ways to be sustainable in the Netherlands — and everyone would agree that this is the need of the hour right now. Pretty slick, ain't it?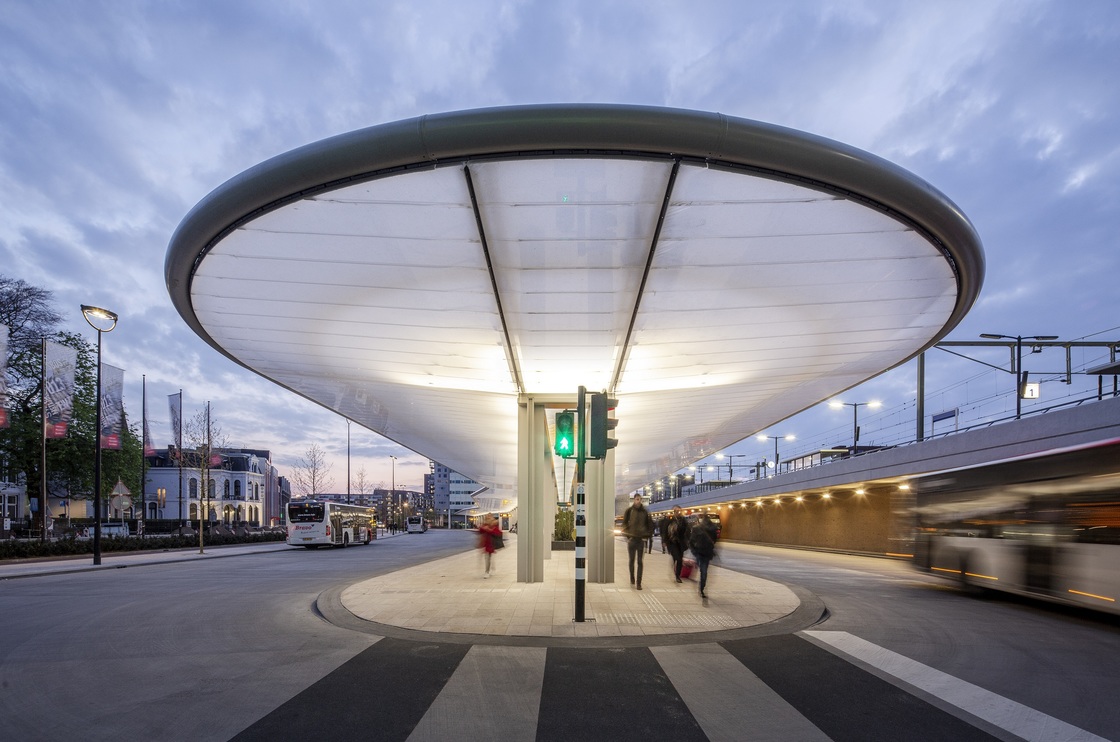 How was the solar-powered bus station built?
The bus station itself has a minimalist appeal. It's triangular in shape, with open space in the middle. In total, there are six boarding stations and one for disembarking.
The station has an awning on the top so that you can enjoy the sun's rays without getting burnt while you wait for the bus on those summer days.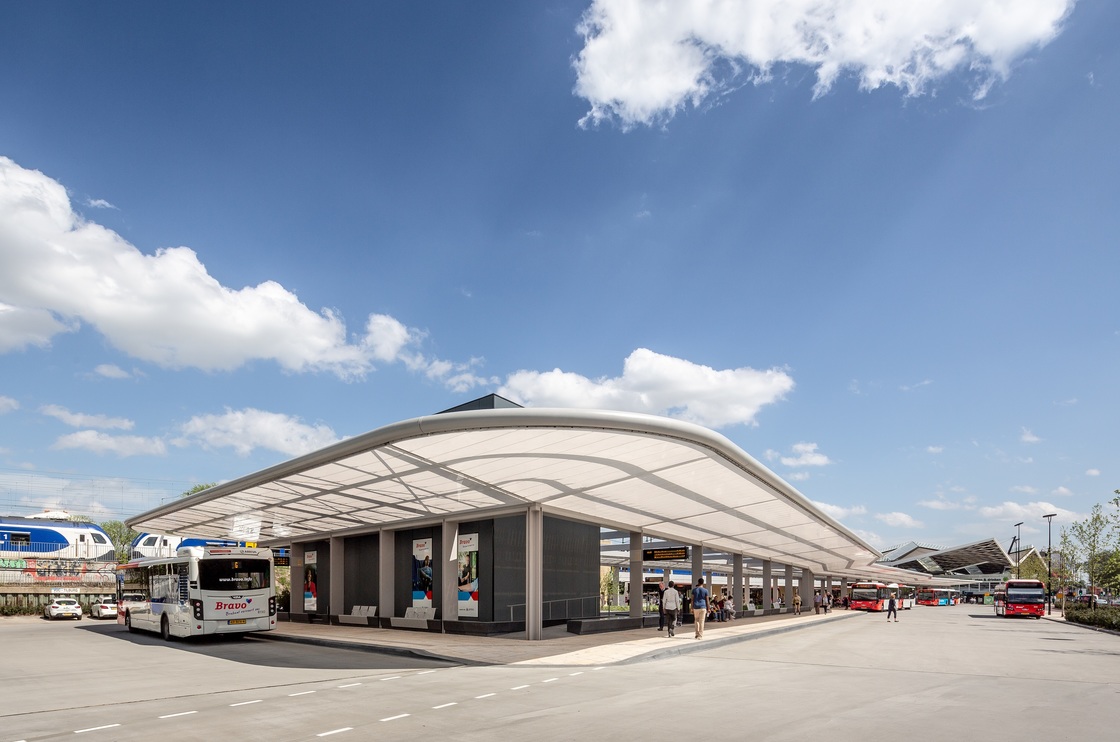 The solar panels, which span 250 m2, are placed on top of this awning.
The energy generated from them is enough to sufficiently run the station. This includes the lights when it's dark, the digital signboards, the canteen for the staff, and the service desk — so cool!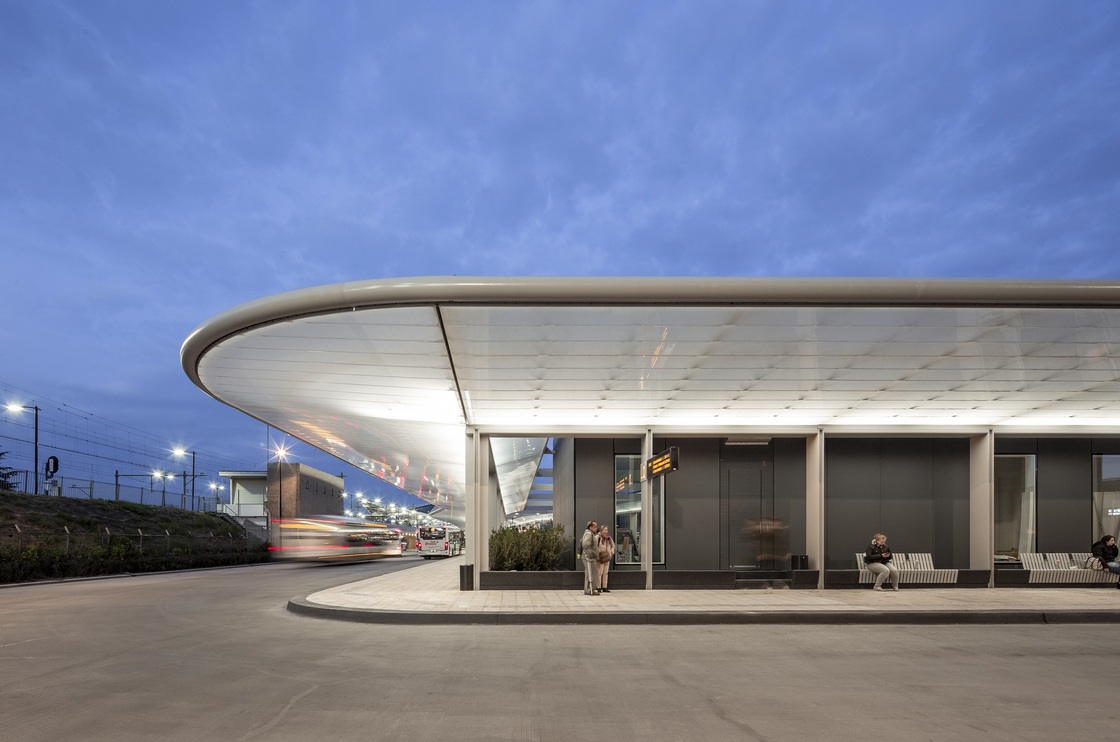 Additionally, the material used for the awning is ETFE foil, which requires little maintenance. It's practically self-cleaning.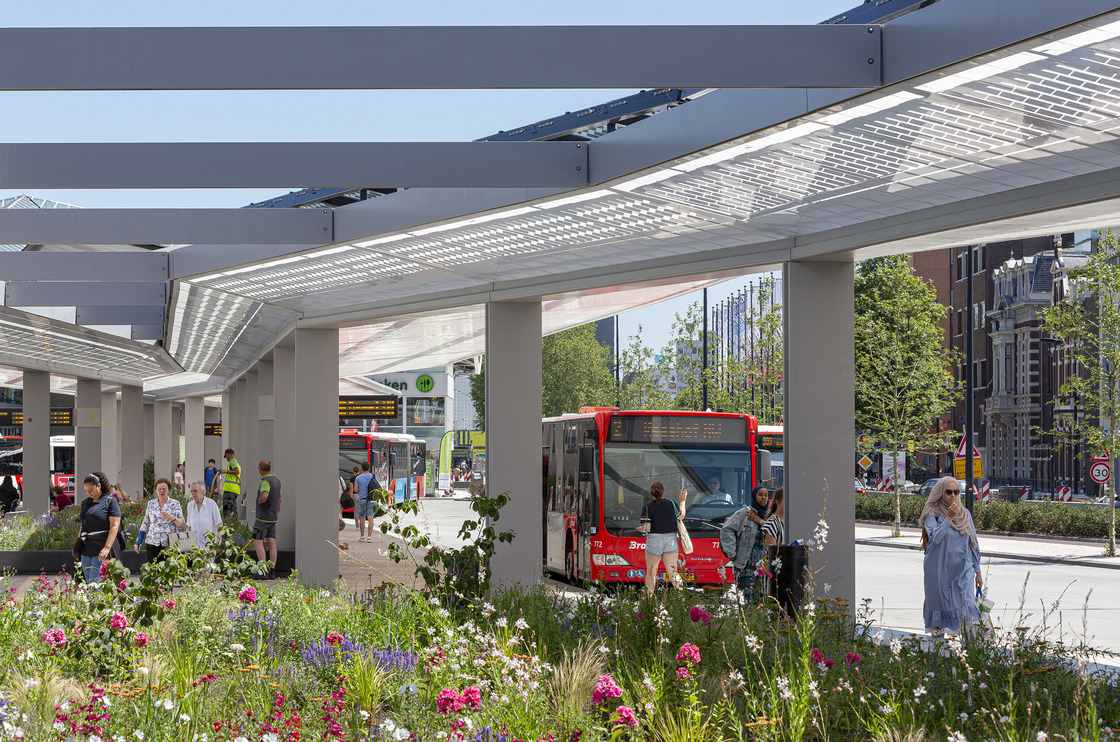 Broader re-development of the public transport system
The bus station is only one part of a large-scale project to bolster the city's public transport system. The same architecture firm has undertaken other projects in the city by working on renovating a train station.
READ MORE | 19 outstanding things to do in Tilburg in 2023
They also built a new bicycle parking space for 3,900 bicycles at Tilburg train station, which opened in July 2020. So luxurious is this new bike parking that it's earned the nickname the "bicycle hotel".
A second new bike parking is due to open in late 2021 — you can never have too many bike parking spots in this country.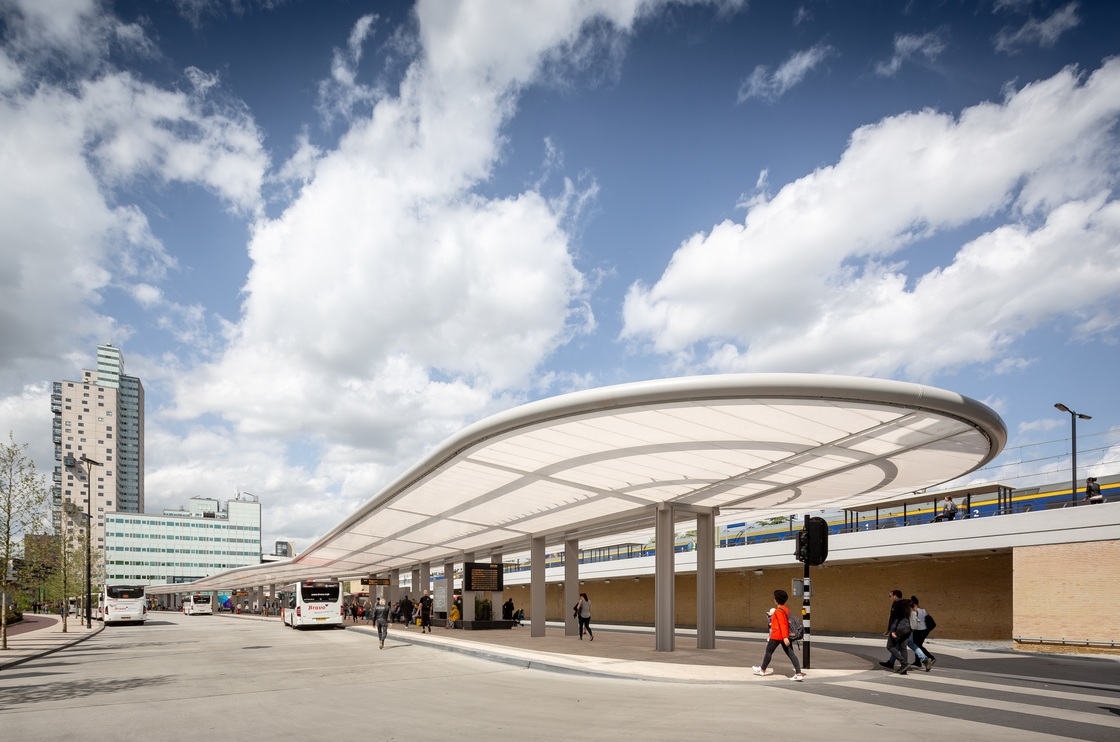 Urban redevelopment redefined
Innovation and urban development in Tilburg don't stop there, though! The city has mastered the way forward in giving new life to old worn-down buildings, like the LocHal — an edgy state-of-the-art library in a converted locomotive hall.
A day trip to Tilburg
If you're a sustainability buff and this solar-powered bus station has got you excited, make sure you come to Tilburg and check it out.
We're kidding, you probably wouldn't go to Tilburg just to look at a bus station, but there is loads of amazing nature in Tilburg to explore, great museums, mesmerising street art, and of course, Doloris — probably the coolest rooftop bar in the Netherlands.
So make sure you put Tilburg on your agenda for all that fun stuff, and while you're there, pop by and have a look at this eco-friendly (and very pretty darn cool) bushalte.
What are your thoughts on Tilburg's solar-powered bus station? Tell us in the comments below!
Feature Image: Lucas van der Wee/Cepezed
Editor's Note: This article was originally published in July 2019, and was fully updated in May 2023 for your reading pleasure.